Thoughts from the Front Lines: Come Out From The Whiners!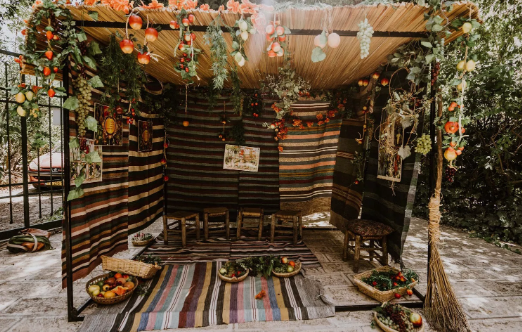 The great Sukkot Camping Trip of 2018 is over.
It was definitely the best Sukkot yet.
Now, for anyone who doesn't celebrate the Feast of Tabernacles...or Booths...or Sukkot...doing it the way we do often sounds nuts. We take four children under the age of 6 and camp outside in a tent for a week. Or ten days, in this case.
Right up front: the only reason I persevere in celebrating Sukkot is because I'm convinced it's important to God and also to my husband. I've had so many people say, "Oh, you're camping in a tent? Yeah, that's just not my thing."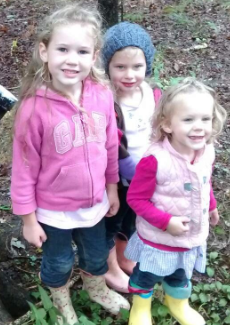 Well honestly...it's not really "my thing" either.
This comment ranks right up there with, "Oh, you have such easy children! Mine would never sit like that." People who have children who sit well did not just pick them up on the side of the road one day, nor were they born like that.
Likewise, mothers of young children choosing to camp in tents during Sukkot are not necessarily in love with camp cooking and the sight of mud covering their childrens' bodies. Though the children certainly seem to enjoy that, given the amount of mud.
An Act of Faith
For anyone who wonders...Sukkot can be hard.
It can be uncomfortable, frustrating, occasionally frightening and always, always a tremendous amount of effort for what seems like a very long period of time.
It can also a very special time when you often meet special people, it can be filled with many pleasant and comfortable experiences, there is an excitement that comes from following God's directions and walking in his ways and there are lessons to be learned that could change the rest of your life.
It's up to us to choose what we embrace.
The Challenge
When God set apart the week of Sukkot, he said right up front that the purpose was for his people to live in tents so they could remember what it was like to be in the wilderness. One thing that characterized the wandering of God's people was complaining.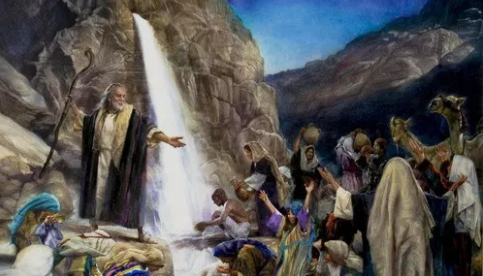 I never really understood that. You know, you've got this new miraculous freedom from slavery for starters. And God Himself was leading the people through the wilderness, providing water and food as needed, keeping the surrounding nations from destroying them, making sure their clothes and shoes didn't wear out, and providing a straight pipeline to his direct will through Moses. This is a situation most believers would pretty much dream of.
Or so we think.
Leaving The Comfort Zone
Try imagining this: a young mother on the Exodus trek had just left the only home she or her mother or her mother's mother had ever known.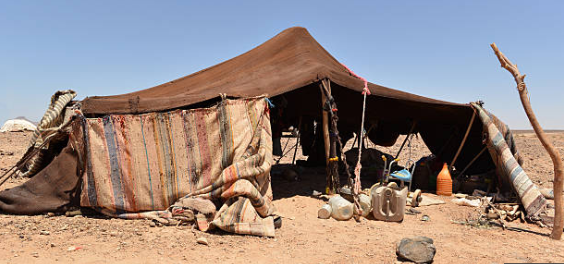 She might or might not know how to properly maintain a wilderness cooking fire instead of one in a hearth in a house. Getting fuel for the fire required new effort. It's uncertain how much of her familiar household supplies made the journey. She and her young husband might not be too familiar with how to set up a tent to keep the family warm and dry. Her children would've lost their familiar home and schedule, making them weepy and difficult. There was a whole new (boring) food source that needed to be gathered from the ground every single morning (except Sabbath). Instead of rivers of water to keep things clean they had strange new water sources they had to learn to use. If she were pregnant or constantly nursing a very little one, the stress level would go up exponentially. And let's not forget the desert is full of dangers for toddlers, from scorpions to sunstroke to fires.
The mothers of the people of Israel would have been tired, scared, hungry, distracted and disoriented.
And when mothers become stressed, fathers are put under plenty of extra pressure.
Is it any wonder there was a very deep temptation to complain and murmur?
A Refiner's Fire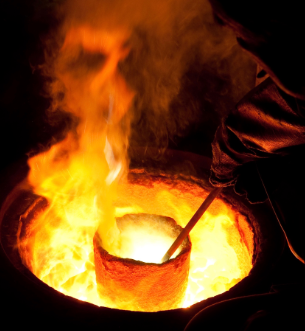 What the people went through was hard. And God knew it was. He was testing and hardening them, forming them to be a hardy, resilient, capable people.
For me, the biggest shock of Sukkot has been learning just how much I would've been among the whiners. I'm ashamed of this. But I'm not willing to accept it. The challenge of Sukkot is learning how to gracefully accept the curveballs, embrace the time as good, and not get so caught up in maintaining a camp that I lose the opportunity to have good conversations with the other people present.
I realized two years ago that for me, the challenge of Sukkot was not learning how to camp properly. It was to maintain a good attitude regardless of circumstances.
This year I think God maybe decided to test my resolve. It was the year of accidents, from a flat tire to one of us getting so many bug bites they ran a fever.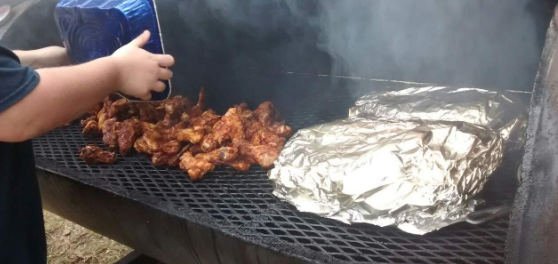 It was also the first year we really ate well. One family brought a huge smoker...which really made for a FEAST of Sukkot!
We had beautiful weather (even though we pitched camp in a downpour), there was great camaraderie among the other folks present, we had some really good conversations, our kids went peacefully off to bed every night at sundown and slept deeply (WOW!!!), Ben and I were able to sit out in the evening and visit and play games and we did not get home at 2 AM like the last time we went.
Attitude Really Is Everything
Because my resolve was to have a good attitude, this year was more enjoyable than it's ever been. Sukkot is giving me a real opportunity every year to practice faithfulness instead of whining.
I think maybe that was one of God's reasons for having us remember this time.

Image Source: Sukkah
Image Source: Bedouin Tent
Image Source: Water From The Rock
Image Source: Gold Refining Crucible
All other images original.


Lauren Turner, Wife, Mother, Chief Cook and Bottle Washer, Blogger and Caretaker of Civilization