Five Photography Posts to Read on Steemit this Sunday!
Would you like to see five photography posts on Steemit with beautiful photos that I liked this Sunday because you may like them as well?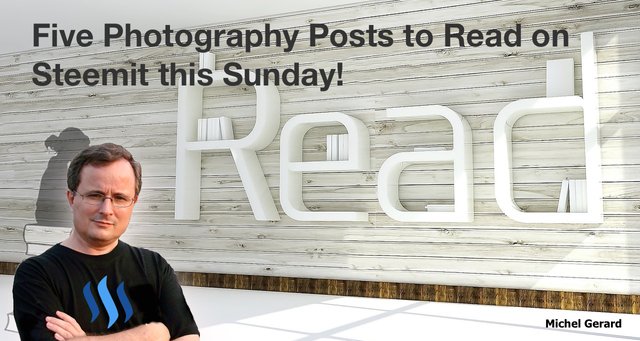 Sunday is the day I take the time to read more posts on Steemit and every time I explore I discover new authors who are doing a great job writing excellent posts with beautiful pictures.
Today, I just explored the "photography" trending page here: https://steemit.com/trending/photography
Below are the five photography posts I'd like to share with you.
Five Photography Posts to Read on Steemit this Sunday!
These photography posts I selected are on different topics, you will see photos of a very cute little dog, colorful drinks, antic British cars, Buddhist Disciples statues and pyramids in Mexico.
You are encouraged to read them all, but also to upvote them and comment.
(Not in any specific order)
I Got a Pembroke Welsh Sable Corgi for my Birthday!
Author: @adonisabril
In this post the author writes about his new Pembroke Welsh Sable Corgi and I found the story and the dog adorable. I am sure you will like it too.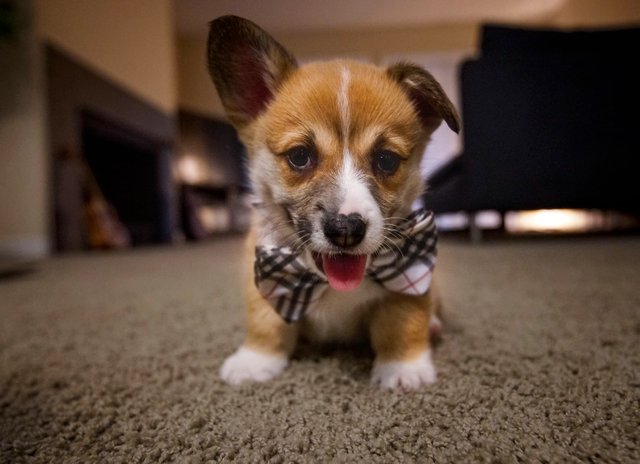 Alright, guys here's the deal. I haven't really been traveling around the world for the last 7 months. I've been grounded in the Pacific Northwest for the time is working on a tech contract to replenish my funds that have been depleted from constant travel. Don't get me wrong, travel is cheap, and could have continued traveling for years on end.
"Pom-a-Melon" Slushies - FOOD PHOTO SHOOT
Author: @gringalicious
The author is sharing with us photos of these delicious fruit drinks, which I would be happy to grab and drink.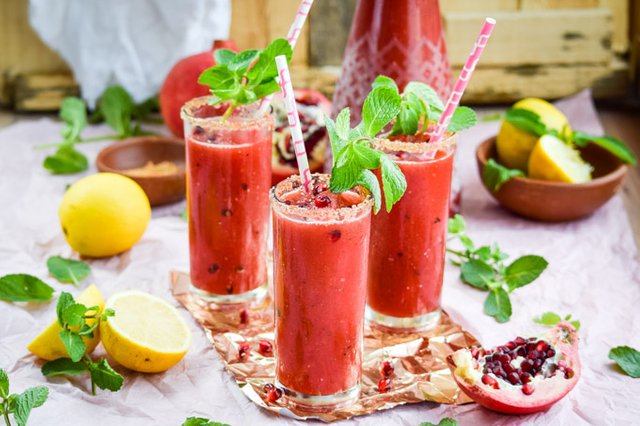 On the super sunny Summer days (say that 5x fast, lol) it's nice to make simple recipes that don't require much difficulty. These slushies have a bit of summer fruit, a bit of winter fruit, and some spring fresh mint so I guess they are kind of an all season drink. They will cool you down if it's summer or they'll make you think of summer heat when you make them during the winter.
Author: @roused
In this post the author shares with us photos of beautiful antic cars that you will enjoy seeing. I remember having a small replica of this one when I was a kid.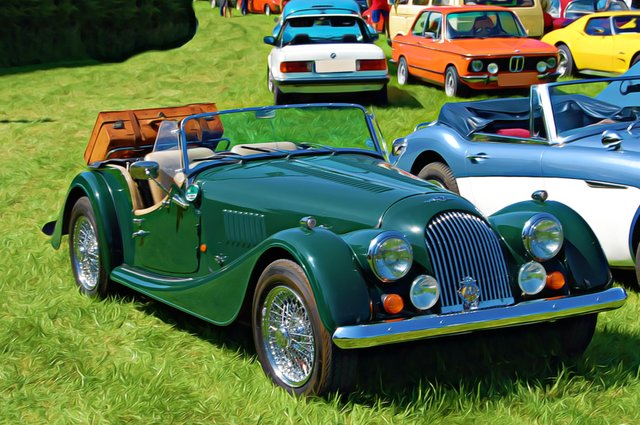 The Brits produced some awesome sports cars back before there was even an European Union – or for that matter, rigid environmental or safety concerns. This AC Cobra is a case in point. This was actually a British/American joint venture with AC Cars and the American car designer, racer, and entrepreneur Carroll Shelby – best known for the Shelby Mustang. In some versions this car had a 427 cubic inch (7 L & 425 bhp) engine!
The 16 Disciples Sculptures Of Buddhism I Saw In Bongwon-sa Temple
Author: @slowwalker
The author is showing us several photos of 16 Disciples sculptures in Bongwon-sa temple. I haven't seen sculptures like this before and the photos are amazing.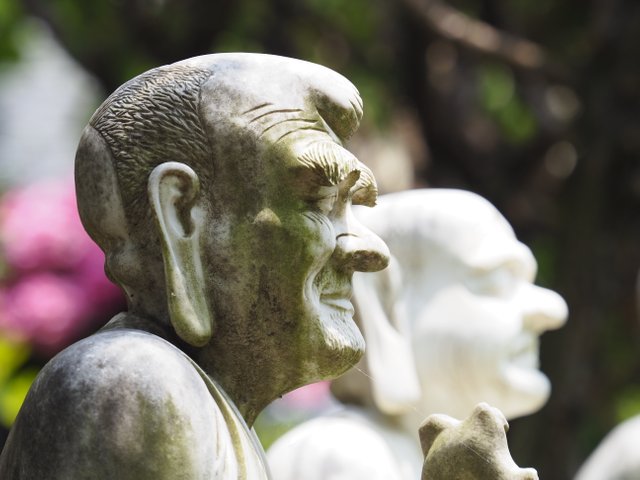 It was on occasion that I could find out the 16 Disciples sculptures in Bongwon-sa temple on the way to my home. The 16 Disciples were located near the entrance to the temple though, I couldn't noticed them when I entered into the temple. Those sculptures were covered by the trees, so it was not easy to notice those sculptures at once.
Visiting Pyramids in Mexico! Contributed by @TangerineTravels
Author: @TangerineTravels on @communitycoin
This post has several photos showing the pyramids in Mexico, which I find amazing and that I believe you will like.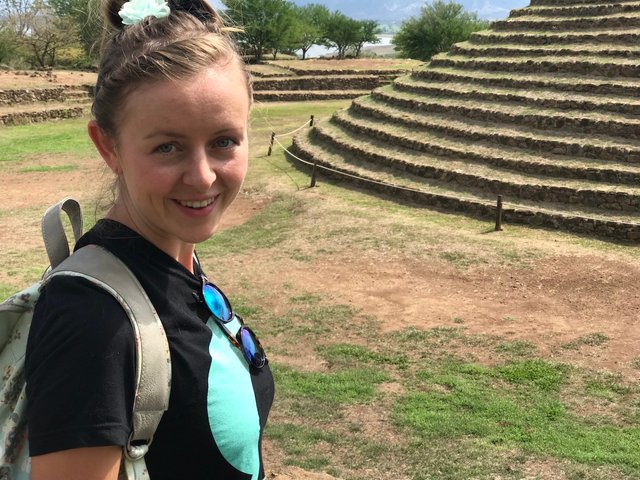 We hopped in the car and drove about an hour outside of Guadalajara to visit Guachimontones. It's an archeological site of which not much is known. But it consist of circular pyramids and other prehispanic structures. In this post, we're going to give you a little photo tour of the place. But if you're interested, we also posted a video about Guachimontones on our YouTube channel.
That's all for today.
I hope that you will like reading these posts.
Have a nice Sunday!
Would you upvote this post and follow me for more because this will encourage me to write more posts like this one?
I have categorized my posts on Steemit for easy access:
Steemit tools | Steemit strategies | Steem economics | Steem on WordPress | Blogging on Steemit | Steemit posts I curated | Cryptocurrency | Cryptocurrency trading | Mac computer tutorials | WordPress & online marketing | Self-development & motivation | Travel in Thailand | Travel in Japan | Travel in France | Life in Thailand | Fitness challenge | Fruit-veggie juices & smoothies | Education | My answers on Quora | Fundition tutorials & projects | Miscellaneous writing
You may prefer to go to my Steemit Posts Directory.
Would you please help @jerrybanfield become a top 10 Witness because he is in my opinion the witness who gives the most back to the community? Vote for jerrybanfield as a witness or set jerrybanfield as a proxy to handle all witness votes at https://steemit.com/~witnesses. Read the 5 reasons why I'm voting for Jerry Banfield as a witness and how to vote in my post. You may be interested to read: What is a Steem Witness, How to Vote and Why?
Michel Gerard