Habits, we all have them whether good or bad. Most of what we do throughout our lives often are influenced by our habits, and so, it often is important that we put an effort towards developing productive and positive habits.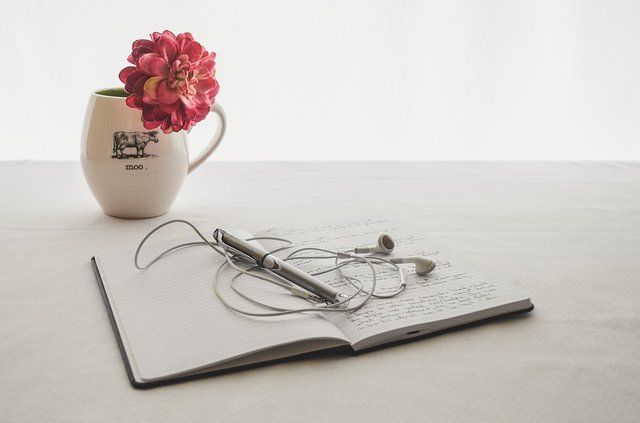 Source
One way to keep tab of our lives, process our thoughts and probably see things through clearer perspective is through journaling, however, this habit which often helps keep our lives in some sort of order and sometimes in touch with our actions and decisions often is overlooked.
For most of the people I have come across over the years, only a few actually have an active journaling habit. Some did grow up with it, and at some point "grew out of it", and a few actually did stick with it through "adulthood" and some did develop it later on as they grow
Someone like me never really was consistent or into the whole "journaling thing", I start and after a while, I say goodbye to it and then, I come back to it when it seems like something exciting is happening. For the most part, I thought my brain was capable enough to keep a record of all the events I needed to keep tab of, all the memories I needed to remember and even all the ideas I have ever thought of. But well, you all can agree with me that this isn't exactly true…
Well, maybe my brain really was capable, but as I grew, I realized at some points that there were just so many things that I needed to be aware of and my head often appears to be cluttered, with little or no space for new info. Or at best, as one goes in, another somehow gets lost, somewhere, or I end up mixing things up… Plus the thoughts and feelings I have over a particular thing that happened isn't as vivid as I thought they should be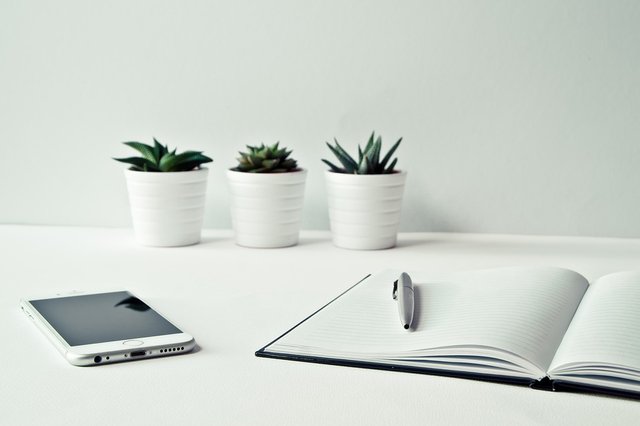 Source
I realized that there are thoughts and feelings related to that even that I will rather have written down somewhere than all over my head, because sometimes, writing them down makes it a whole lot clearer and rids my head of clutter.
---
When the idea in your head seems too overwhelming, writing it down actually makes it less overwhelming
When our goals are clear, it helps with our productivity. We stand to get things messed up when we have not really written it down somewhere and to an extent think it through. When we live every of our goal in our head without proper thoughts on it, we are bound to get things messed up.
When we are journaling, we aren't just writing down the events that happened or what we hope to do, but also the feelings and thoughts accompanied with it. This exercise will, in turn, help one process the feelings companying a particular event that happened in one's life, whether good or bad. That way, these feelings, even when they aren't the best of feelings can be dealt with a bit easier.
We all can develop this habit of Journaling. It all starts with understanding how it stands to profit us first and from then, making each journaling session more interesting for ourselves, tailoring it to our own personal style and preference. More like something we look forward to each day.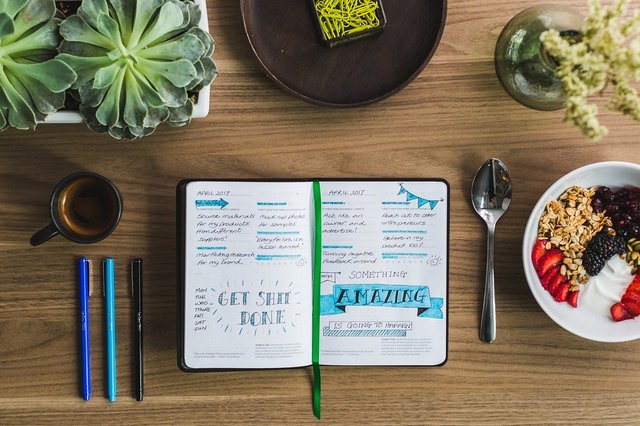 Source
I am still not as "perfect" as one should be with journaling but I am much better than I used to be years back and I believe it has helped me out a whole lot in processing my thoughts, feelings, analyzing my decisions and choices better and being a bit more real with myself. Journaling sure is something we can all try to practice and hope for great benefits from.


Much Love — Audrey❤

---
Posted from my blog with SteemPress : http://steemhosting.com/audreybits/2019/06/02/a-habit-worth-practicing/
---