CITADEL Desktop - 0.2.4 Released
Here's the latest in the CITADEL Desktop alpha releases:
https://citadel.li/desktop http://citadel2miawoaqw.onion/desktop
Please do not hesitate to report bugs and request features, this program is being made for you :)
This post includes features that appeared in version 0.2.3.
New Private Keys window
If your wallet has lots of regular and blind accounts, keeping track of the private keys might get overwhelming.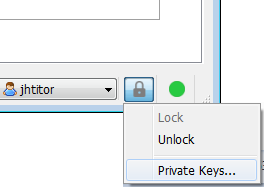 You can now reveal them all with a click on the lock icon.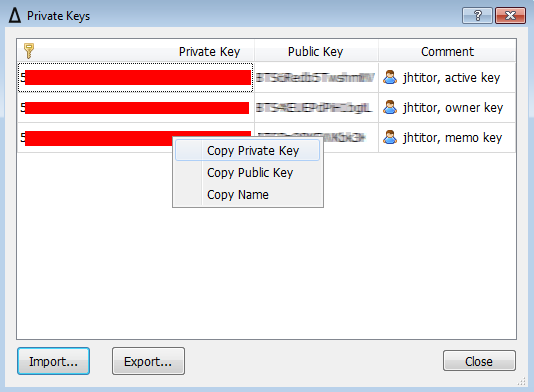 From here, you can inspect all the keys in your wallet, copy them to clipboard and also Import/Export key dumps in bitshares-core CLI wallet format.
(This feature can also be used to import a huge amount of regular bitshares accounts to your wallet).
Improved market chart
The market chart now shows more accurate info and provides mouse snapping with price tooltip.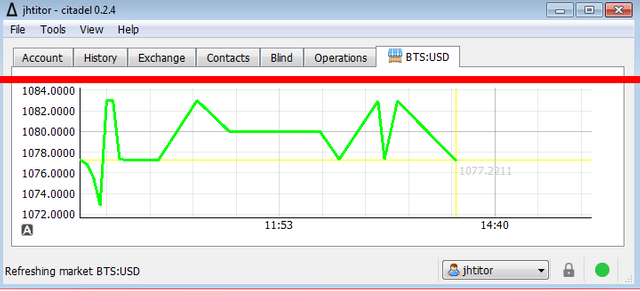 Contacts tab
Long overdue, there is now a Contacts tab, which allows you to keep track of your friends' bitshares accounts. From here, you can see the generic account information, and initiate quick coin transfers. All combo boxes that accept account input will also contain all the contact names for your convenience.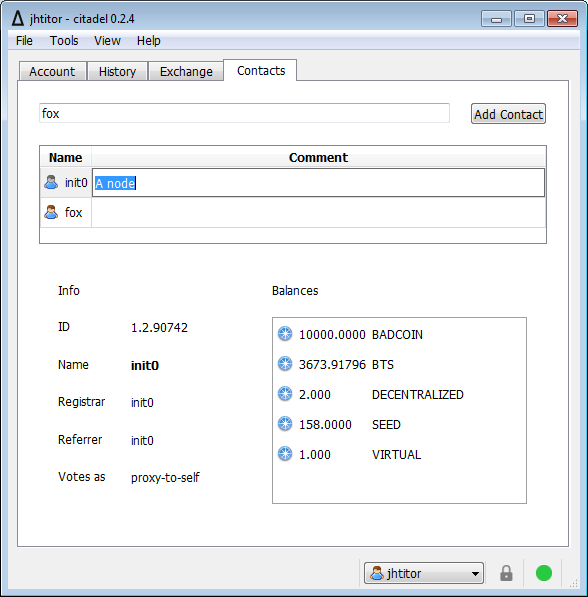 Bugfixes and upstream integration
We continue our work with python-bitshares library. Once again, we've merged all the latest upstream fixes, including a pretty extensive storage refactor. And as always, some bugs were found and squashed.