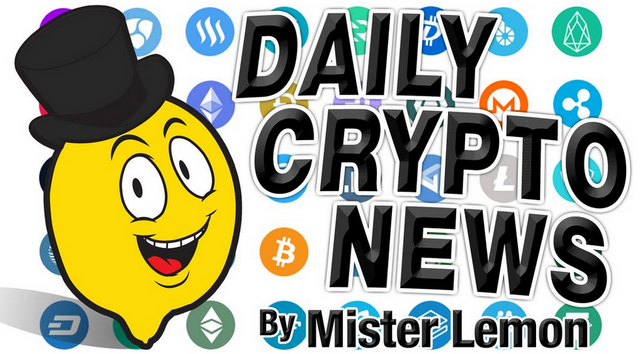 Welcome to the Daily Crypto News: A complete Press Review, Coin Calendar and Trading Analysis. Enjoy!
More details are now emerging regarding high-level executives for social media giant Facebook's crypto project, according to a report by CNBC on June 6.


According to the report, there are now 100 people known to be working on the crypto project via profiles on professional networking platform LinkedIn. Facebook is also reportedly not done hiring, with over 40 openings still available in the team's business unit, as per its website listing.


The aim of Facebook's new crypto project, according to advertising on its career descriptions, is to provide a public service centered on accessibility:


"Our ultimate goal is to help billions of people with access to things they don't have now — that could be things like healthcare, equitable financial services, or new ways to save or share information."
Hackers have reportedly compromised nearly 100 XRP Ledger wallets on cryptocurrency wallet service GateHub. The incident was announced by GateHub in a preliminary statement on June 6.


In the statement, GateHub reveals that it was notified by some of its customers and community members that funds on their wallets had been stolen. The company estimates that hackers managed to compromise around 100 XRP Ledger wallets.
Although the company did not initially identify any nefarious activities on its platform, it began an investigation on the matter, wherein it discovered increased application programming interface (API) calls coming from a small number of IP addresses. This could purportedly be the way the culprit got access to encrypted secret keys.


Community member Thomas Silkjær — one of those who warned GateHub about the breach — published a report on the hack, revealing that:


"On June 1 we were made aware of a theft of 201,000 XRP … and immediately started investigation. It turned out that the account robbed was managed through Gatehub.net, and that the offending account (r9do2Ar8k64NxgLD6oJoywaxQhUS57Ck8k) had stolen substantial amounts from several other XRP accounts, likely to be or have been managed through Gatehub.net."
Block.one, the company that built the EOS blockchain, is in the middle of another equity buyback in order to bring on more strategic investors, a source familiar with the matter told CoinDesk.


The company has previously conducted equity buybacks in order to resell those shares to new investors that it sees as helpful to its business, the source explained.


The source declined to provide further details about who would be joining Block.one's list of backers.
🗞 NEO Releases Detailed Financials Ahead of Cryptocurrency Relaunch
The technology behind the cryptocurrency NEO, formerly known as Antshares, will be completely reconfigured by this time next year.


In April, NEO co-founder Erik Zhang announced that an optimized version of the blockchain network will relaunch as NEO 3.0 in 2020. The underlying infrastructure will be so different that token holders will need to turn in their assets for newly issued tokens.


Zhang told CoinDesk this process will not require know-your-customer (KYC) information, as the Singapore-based NEO Foundation will simply destroy the old assets and airdrop new tokens to designated wallets.
🗞 Kodak Launches a Blockchain-Enabled Document Management System
Kodak's pivot to blockchain is coming into focus as the legacy camera brand announced its new blockchain-based document management system at a two-day conference in Rochester, New York. Unlike previous Kodak-blockchain announcements, Kodak Document Management Platform is not under license to a third-party and is an actual Kodak product.


The platform, launched under the name Kodak Services for Business, is intended for businesses and governments to store and manage sensitive documents. Kodak Document Management Platform relies on blockchain to provide efficiency and security, according to the company.


The company also claims that the blockchain platform will lead to 20-40% cost savings through automated workflows and decreased human management of content, information, and documents.
📑 Daily Crypto Calendar, June, 7th💰
QLC holders can stake QLC and get Q-GAS starting from June 7, conducted on QLC Chain mainnet wallet.
"We are very happy and excited to announce that on Friday we will launch the Litecoin Cash Bounty Program."
"It is mandatory that all Zenon Network participants upgrade their wallets to version 1.1 before block 113,864."
"Burning tokens received for the use of the platform #VEROS FP"
AI for Virtual Assistants Workshop in Ho Chi Minh City on Friday, June 7th.
STEEM Trading Update by my friend @cryptopassion
Here is the chart of yesterday :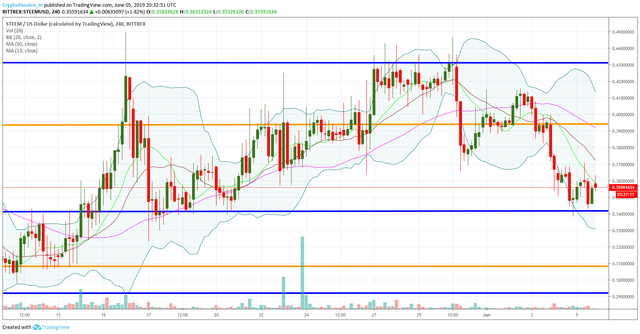 Here is the current chart :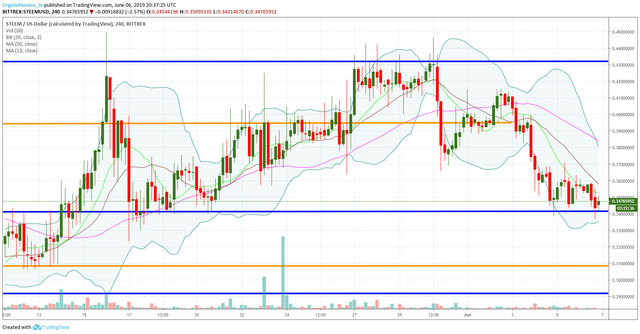 We are continuing to test the support line around 0.34$. Till now this line is holding us but I would prefer that we take some distance from it because we could finish to break it and go directly to the next support line, the 0.31$ level. Let's see, I don't think we will be able to break it if the BTC doesn't drop so again we will wait the master BTC to know the next for STEEM.
Last Updates
Join this new Free To Play on the STEEM Platform !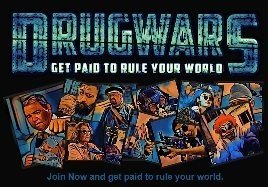 You don't want to miss a Crypto news?
Join SteemFollower and get Upvotes back !
---
Posted from my blog with <a

---
Posted from my blog with SteemPress : https://scrips.io/blog/mr-cryptolemon/%f0%9f%97%9e-daily-crypto-news-june-7th%f0%9f%92%b0/
---