🗞 Daily Crypto News, August, 6th💰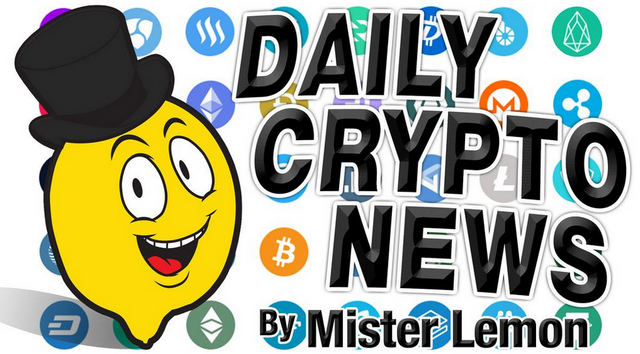 US Federal Reserve Launching Payment System ;
Litecoin Just Halved Its Crypto Rewards for Miners ;
A Battle Between Bitcoin Wallets Has Big Implications for Privacy ;
North Korea Stole $2 Billion in Cryptocurrency From Exchanges, Says UN ;
📑 Daily Crypto Calendar, August, 6th💰
STEEM Trading Update
Welcome to the Daily Crypto News: A complete Press Review, Coin Calendar and Trading Analysis. Enjoy!
The United States Federal Reserve Board is planning to release a real-time payments and settlements service in order to boost the payments infrastructure in the country.


A press release published on Aug. 5 reads that the Board of Governors of the Federal Reserve System has requested that Federal Reserve Banks develop a new interbank real-time settlement service to support faster payments in the U.S. The payment system is called FedNow and will purportedly launch in 2023 or 2024.


By launching FedNow, the Fed aims to modernize the country's payment system with a real-time service that can transfer funds around the clock and on weekends and weekdays. The service will purportedly be available to both businesses and the general public.
Litecoin (LTC), currently the fourth-largest cryptocurrency by market capitalization, has just reduced its block reward for miners by half.


The litecoin blockchain reached the trigger block height of 1,680,000 at 10:16 UTC on Monday, according to the litecoin explorer from mining pool operator BTC.com.


The event marks a major threshold for miners, as the litecoin network is designed to reduce its mining rewards by half every 840,000 blocks (roughly every four years).

For this "halving," the mining reward for every block has been reduced from the previous 25 LTC to 12.5 LTC
Bitcoin privacy wallet Samourai announced last Thursday that its primary competitor, Wasabi Wallet, is the target of an ongoing network attack.


The blog post is the latest in a string of allegations Samourai has leveled against Wasabi since mid-July.
The attack, according to Samourai Wallet, resembles a Sybil attack, where a small number of users falsifies new identities and pretends to be much larger in number. This would mean that the anonymity set, or crowd, in which a user can hide their bitcoin transactions is not actually as large as Wasabi suggests.


"As the Wasabi team has described it, the goal of the Wasabi mixing technique, is to hide your [unspent transaction outputs] in a 'sufficiently' large crowd (peers)," Samourai wrote in its blog post. "The current target Anonymity Set in Wasabi mixing is 100 peers."
Here is a quick post to tell you that I am doubling up on STEEM. One of the reasons is HF21 (find all the info from @steemitblog's post here) but this is neither the only one or the most important.
I think HF21 has its flows, yes it redistributes more to SP holder, but through this it will bring more investors, therefore more Buying pressure and a better STEEM Price I Believe.
More curation rewards also means more attention spent by SP Holder to curate content of quality. This would be beneficial to the entire STEEM Community.
In the end, what is the point to have 75% of your posts STEEM rewards / SBD if they are valued at a few cents, wouldn't it be better to have 50% of a post valued a few $$$?
Full post Here
UN: Hacked crypto funds weapons of mass destruction


In a confidential report acquired by mainstream media outlets including Reuters on Aug. 5, the U.N. Security Council North Korea sanctions committee said that hackers formed an essential part of government funding.


"Democratic People's Republic of Korea cyber actors, many operating under the direction of the Reconnaissance General Bureau, raise money for its WMD (weapons of mass destruction) programs, with total proceeds to date estimated at up to two billion US dollars," Reuters quoted the report as stating.
📑 Daily Crypto Calendar, August, 6th💰
The Litecoin block mining reward halves every 840,000 blocks, the coin reward will decrease from 25 to 12.5 coins.
On August, 6th Deex launches the closed testing campaign of decentralized messenger for iOS devices.
AUX launches a new version of the website and updates social media by August 6th.
"We invite you to join an #AMA with our new partner, #nOS (@nOSplatform)... 5PM UTC (17:00 UTC) in $ARK's Slack!"
"Join members of the SDF partnerships team tomorrow, Tuesday, August 6 for a free online workshop for Stellar developers."
STEEM Trading Update by my friend @cryptopassion
Here is the chart of yersterday :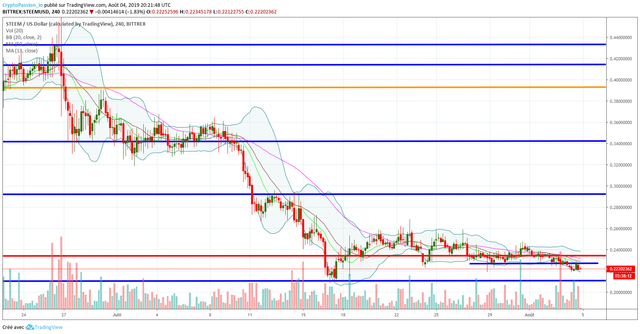 Here is the current chart :
So after the confirmation of the break yesterday, the STEEM is now waiting just under the line which is now a resistance line. It is not a bad news and we could have a big drop due to the break but I think that the nice UP of the BTC is helping us to don't drop. Let's see what will happen soon. The BTC cound correct quiet soon and it could be the excuse for the STEEM to continue its drop.
Last Updates
Join this new Free To Play on the STEEM Platform !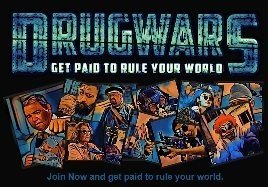 You don't want to miss a Crypto news?
Join SteemFollower and get Upvotes back !
---
Posted from my blog with <a

---
Posted from my blog with SteemPress : https://scrips.io/blog/mr-cryptolemon/%f0%9f%97%9e-daily-crypto-news-august-6th%f0%9f%92%b0/
---