🗞 Daily Crypto News, August, 20th💰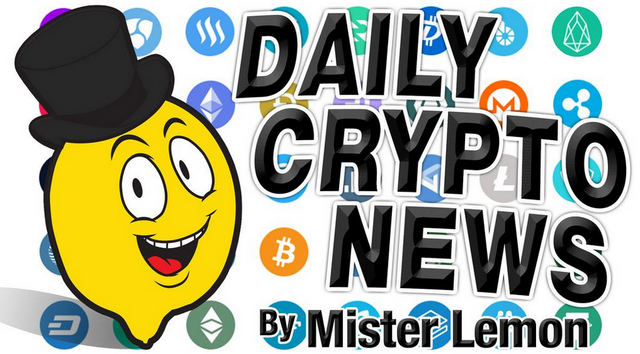 Welcome to the Daily Crypto News: A complete Press Review, Coin Calendar and Trading Analysis. Enjoy!
The People's Bank of China (PBoC) is almost ready to launch its government-backed digital currency, official sources say.


An Aug. 20 report from the CPC-owned English-language news portal China Daily further revealed that the central bank digital currency (CBDC) may have been influenced by the unveiling of Facebook's planned cryptocurrency, Libra.


'Inspiration from Libra'


After five years of research and system development work since 2018, the PBoC is almost ready to launch its CBDC, the deputy director of the bank's payments unit Mu Changchun revealed at a forum last week.

Trials for the currency have been ongoing and the institution is reported to be testing multiple approaches for the project. If things proceed smoothly, the PBoC expects it could launch the currency sooner than Libra.


The latter's recent announcement is notably reported to have influenced the PBoC's original design for its planned CBDC.
Yang Dong — director of the Research Center of Finance Technology and Cyber Security at Renmin University of China — told China Daily that the announcement of Libra had sparked debate among Chinese regulators and motivated the project's designers to involve more non-governmental institutions in the currency's development and issuance process.

He stated:
"Further testing is needed before officially launching the Chinese CBDC, gaining inspiration from the Libra."
The World Bank has issued a second round of its landmark blockchain bonds.


The international financial institution raised another $50 million AUD ($33.8 million U.S.) by selling the "blockchain-operated debt instrument" (bond-i), according to Commonwealth Bank of Australia (CommBank), which managed the sale jointly with RBC Capital Markets and TD Securities.


Both new and existing investors participated, CommBank said.


All told, the World Bank has issued $160 million AUD ($108 million U.S.) of these bonds, which run on a private version of the ethereum blockchain. It is "the first bond created, allocated, transferred and managed through its life-cycle using distributed ledger technology," according to CommBank.


"We are happy to see the continued, strong support and collaboration from investors and partners," Andrea Dore, the World Bank's head of funding, said in a press release. "The World Bank's innovation and experience in the capital markets is key to working with our member countries to increase digitization to boost productivity in their economies and accelerate progress towards the Sustainable Development Goals."
The New York State Supreme Court has ruled that the New York Office of the Attorney General (NYAG) has jurisdiction over cryptocurrency exchange Bitfinex.


According to a court filing on Aug. 19, this will allow the NYAG to continue its investigation of the exchange over allegations of fraud and misleading investors.


In the filing, Judge Joel Coehn dismissed a motion by Bitfinex to terminate an action by the NYAG that would prosecute Bitinex under a New York law — the Martin Act. The NYAG originally alleged that Bitfinex and associated stablecoin firm Tether covered up an $850 million loss and in doing so, misled investors in the state of New York.


The allegations have resulted in a protracted legal battle between Bitfinex and state prosecutors, with the exchange claiming that it spent $500,000 and hired over 60 lawyers in order to comply with documentation requests by the NYAG.
INX Limited, a crypto exchange startup, plans to raise up to $129.5 million through an IPO, in the first security token sale registered with the U.S. Securities and Exchange Commission (SEC).

No, that's not a typo for "ICO," the initial coin offerings that tested the limits of securities law during the go-go days of 2017. IPO means IPO here: INX, which is domiciled in Gibraltar, filed a draft F-1 (the SEC's prospectus form for foreign issuers) with the agency on Monday and will market the tokens to retail and institutional investors through the initial public offering.

As such, it's a major milestone since to date, token sales have been unregistered. Some issuers confined their marketing to wealthy investors so they'd be exempt from the registration requirement and filed notices with the SEC. Most didn't even bother to tell the regulators what they were up to, and over the last year, the agency has brought a slew of cases against ICO teams for illegally selling unregistered securities.
Metallicus, the startup behind the peer-to-peer payments platform Metal Pay, received an undisclosed angel investment from the youngest bitcoin millionaire, Erik Finman.


In partnership with Metal Pay CEO Marshall Hayner, the two look to develop the first "all-in-one" cryptocurrency banking platform, which includes a 17 digital asset exchange, a digital bank and a payments application with social features similar to Venmo.


Founded in September, Metal Pay has processed approximately $11 million in total payments from nearly 130,000 registered users across 38 states. On a monthly basis, the company processes $1 million in crypto or fiat for around 30,000 active users, according to Hayner.


Finman staked a modest amount of bitcoin to finance the development of the banking and exchange ecosystem, he said, which currently holds approximately $2 million in crypto and fiat on the platform. Though Finman is willing to put in his entire "400 something" bitcoin fortune to fund Metal Pay's growth, the 20 year old told CoinDesk.


"We're looking to beat bitcoin," Finman said.
📑 Daily Crypto Calendar, August, 20th💰
Validators and delegators can begin participating in WAN staking.
Da Hongfei unveils NEO's next development journey at a meetup in Berlin from 6:30 - 9:00 PM.
Earning automation is the point at which payouts move to fully automated.
We're happy to announce that TomoZ mainnet will be live at 3 pm GMT +8 on 20th Aug 2019.
"The trading will open at UTC 4:00, August 20th ."
STEEM Trading Update by my friend @cryptopassion
Here is the chart of yersterday :
Here is the current chart :
We are currently testing the resistance line at 0.18$ but till now we are not able to break it. Most of the altcoin are not doing a so big UP with the bounce from the BTC so I don't expect that STEEM will do better. We need a second bigger UP on the BTC to help us to break that resistance line and confirm that the low at stort term has been touched on the STEEM.
Last Updates
Join this new Free To Play on the STEEM Platform !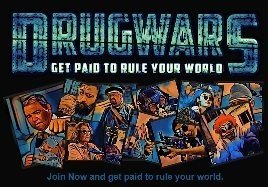 You don't want to miss a Crypto news?
Join SteemFollower and get Upvotes back !
---
Posted from my blog with <a

---
Posted from my blog with SteemPress : https://scrips.io/blog/mr-cryptolemon/%f0%9f%97%9e-daily-crypto-news-august-20th%f0%9f%92%b0/
---