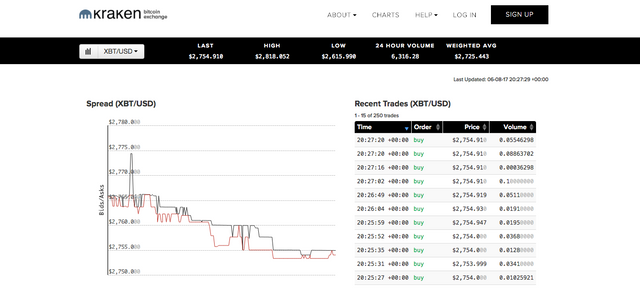 The Kraken Exchange is increasing its withdrawal fees for certain currencies including bitcoin.
---
Introduction
---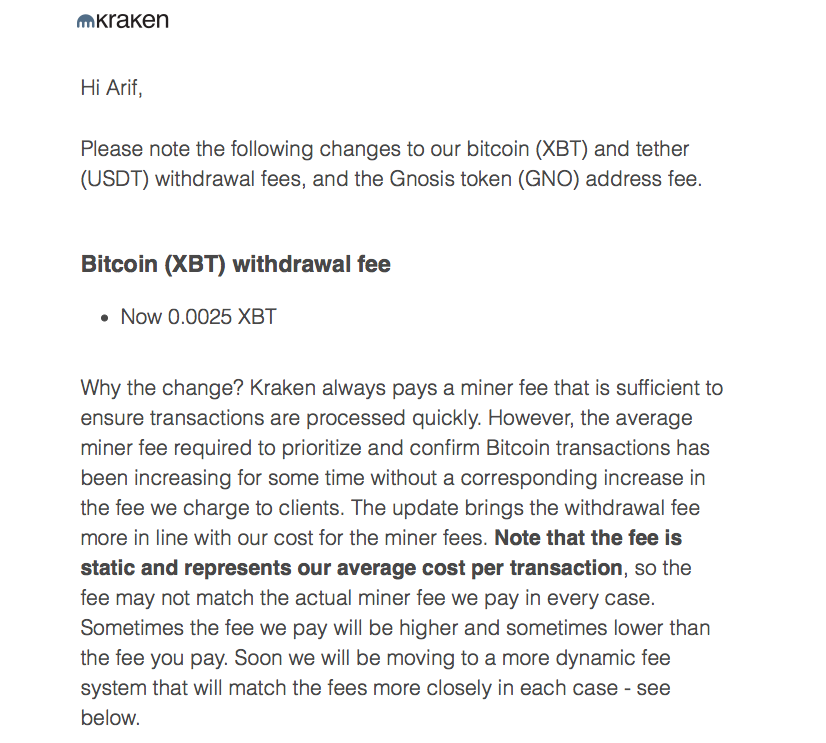 The Email from Kraken.
In view of the problems with Poloniex (which I have posted on previously) I have been taking my trading coins off that exchange and looking for other exchanges that I can use.
Obviously Bittrex is one - but I don't like keeping "all my eggs in one basket". Another exchange I have looked at is Kraken.
I just received a message from them that they are raising their fees.
---
The New Withdrawal Fees and My Thoughts
---
The changes are as follows:
Bitcoin (which they call XBT) - will rise to 0.0025 fee (roughly $6.80 at the current USD exchange rate).

Gnosis (GNO) - will be 0.004 GNO.

US Dollar Tether (USDt) - goes up to 5 USDt !
The bitcoin change is to be expected given the backlog we have due to scaling issues. If you have tried to send BTC recently you may have found that fees that resulted in instant sends in the past can now take hours to clear. This will only continue to get worse.
I didn't realise that USDt uses the bitcoin blockchain and is so at the mercy of those same fees.
Seeing a $5 fee really puts the rising costs of bitcoin transactions into perspective. I suspect USDt might need to look at a blockchain change if there isn't a fast resolution to the scaling issues.
If you can only use USDt to make big transactions then one of its potential use cases (one with a large potential market) goes out the proverbial window.
As for Gnosis - I don't have any and don't plan to have any.
I never say never but their whole ICO process made decide to give the project a wide berth, plus I am already invested in a lot of ETH tokens and that makes me a little uncomfortable.
Now that Kraken have raised their fees I suspect it is only a matter of time until the other larger exchanges follow.
---
Dynamic Fees?
What I find most interesting in the email is the following statement though:
Moving to more dynamic fees soon
"In the near future network fees for bitcoin and tether (and possibly other tokens if needed) will be updated dynamically to better match the fee to our costs. The fee may change each time you withdraw, so if you want to know the withdrawal fee you should check it each time you withdraw. You can find the current withdrawal fee for any asset by navigating to Funding > Withdrawal > Asset in your Kraken account."
This also makes sense and I suspect eventually all exchanges will need to look at something like this. It is just not practical to manually change fees every time there is a price change.
This shows how useful the zero fee model for Steem and SBD is. SBD certainly makes a lot more sense for sending money right now than USDt.
---
UPDATE June 9th 2017 - Just got this EMAIL roughly 24 hours later
---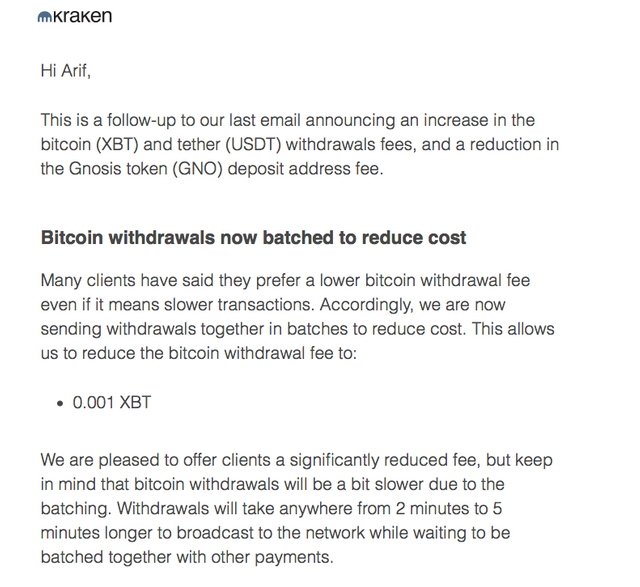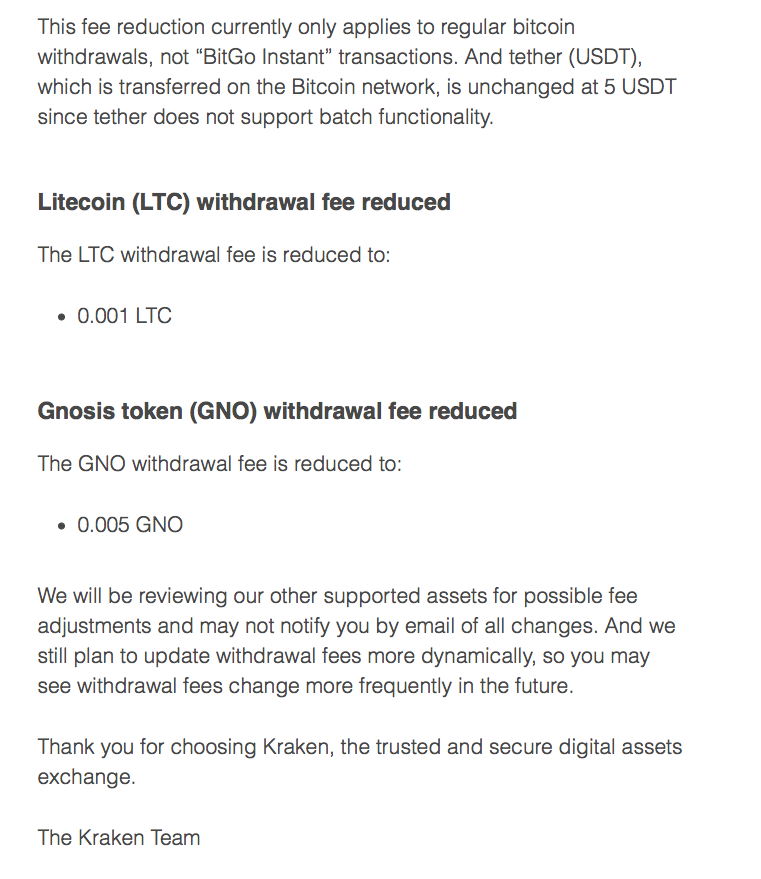 I suspect that people were not pleased about the previous rise. This seems to be a compromise solution - how long it will be viable remains to be seen.
---
Thank you for reading
---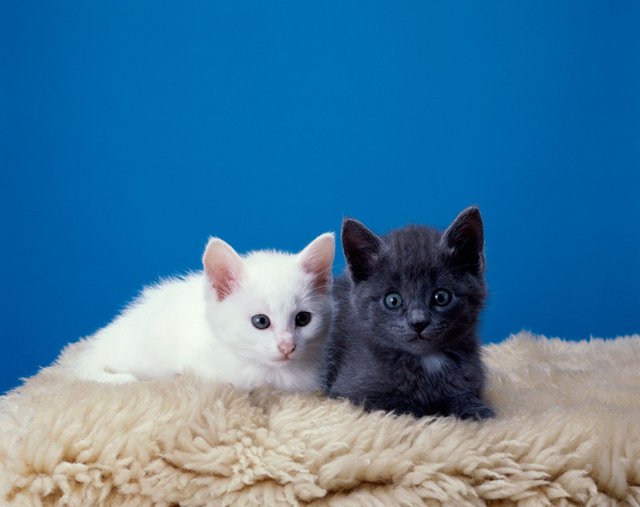 ---
---
---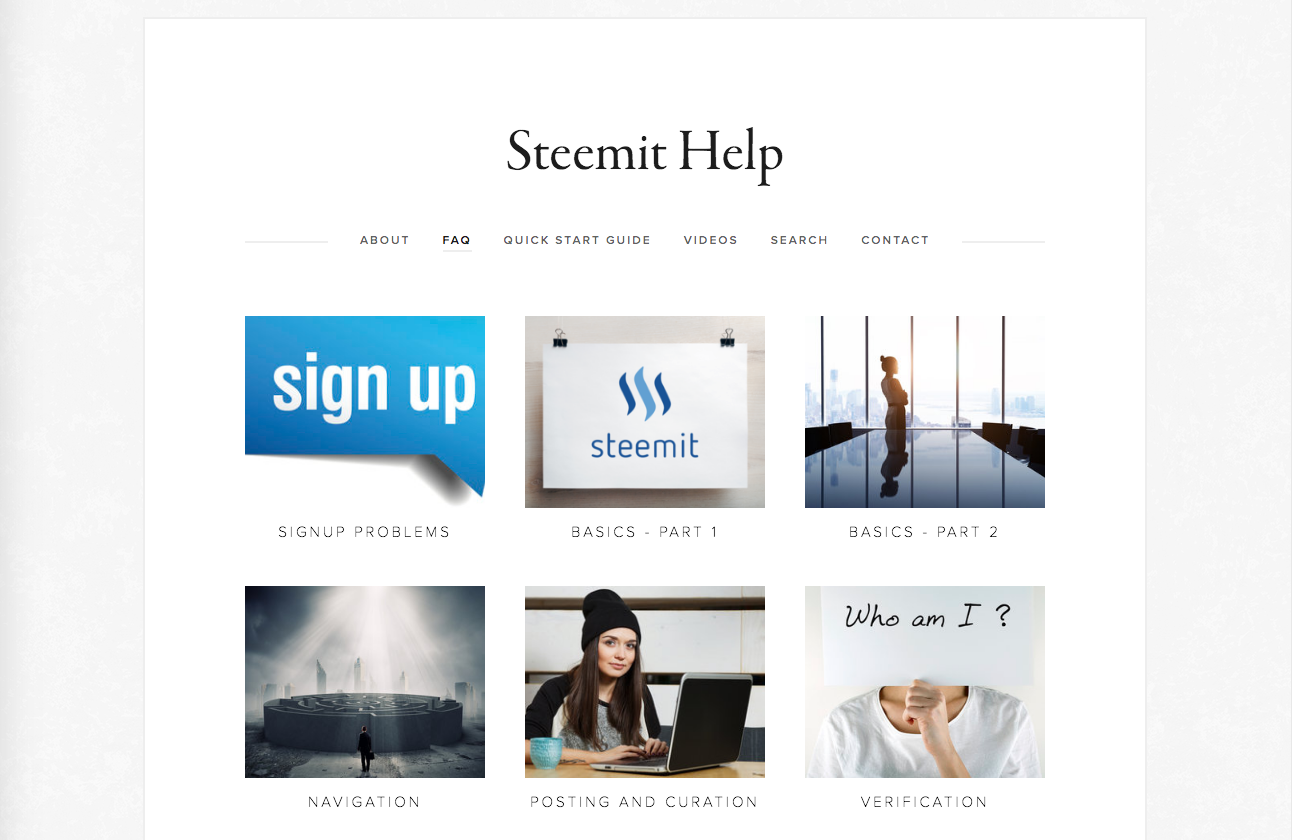 Are you new to Steemit and Looking for Answers?
Please visit:
A collection of guides and tutorials that cover the basics of Steem and Steemit.
---
---
All uncredited images are taken from my personal Thinkstock Photography account. More information can be provided on request.
---