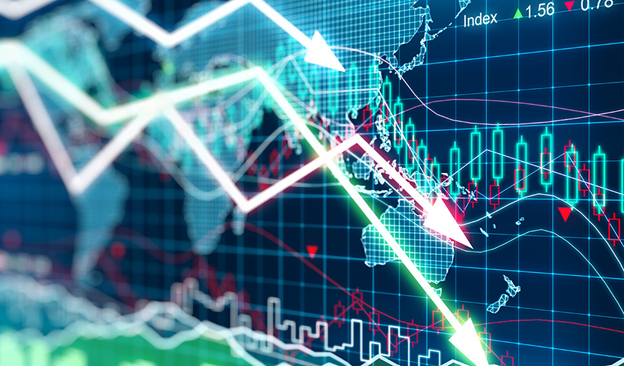 Usually one of the first things that I do when I wake up in the morning is check out what the markets are doing and where the futures are at. It's probably a good thing that I don't think about it much before I go to sleep or I'd probably have nightmares. The thing that is very unsettling though is that there doesn't seem to be much rhyme or reason to how markets are reacting these days.
When I was in business school and we had economics class things seemed so clear cut. The correlations between cause and effect were so defined, not any more. We have US debt sell off and the US dollar value goes up. We have US debt get bought up and the dollar will go down. We have record levels of debt on a daily basis yet investors still but more of it. It's like having tea with the Mad Hatter.
Over the past few years I've realized more and more that the financial markets are managed. Not by hedge fund managers or money managers but by the governments. This explains a lot of the abnormalities that we see going on and the unpredictability of what's going to happen next. One would think that if the governments are managing the markets that they won't go down and they won't fail and that may be true for a time but don't governments fail?
Moving on to crypto price action, my understanding is that cryptos are still moving with the overall markets. Now, to clarify I don't mean that they are in lock step with the stock market(s). I heard some financial analyst talking about how he didn't see the correlation between the two the other day and he is right. What I am referring to is the overall market in general. So, we can see the dow jones drop 500 points and see bitcoin relatively unchanged. However, we will also see that there has been little change in the bond markets, metals, and the dollar value as well.
I think that when we see everything sell off (in addition to equities) then we will see the cryptos tested. In this case we will either see a change in the trend and money flow into cryptos as a safe haven asset (at this point I am skeptical of this) or we will see a mass exodus. As of today I think the markets are briefly moving sideways.
The markets as a whole are still holding massive gains that have been put on from years of financial stimulus and should be giving quite a bit more of it up soon. The question to ask when thinking about the 2nd quarter of the year and how things will trend should be is can the markets go higher? Is there a catalyst for the markets to go higher (as opposed to going lower which there are many). We're at about 10 years straight of market gains meaning that it is more probable to see a down trend begin than a continuation of the uptrend.
Eh, I could be wrong. Just some ramblings on my interpretation of it all. Hard to make heads or tails these days…
Image source: bussinesslive.co.za