Americans Are Getting Increasingly Skeptical Of Government (74%), Accepting Of Cryptocurrency (8%+)
The bad news is: things are getting worse.
The goods news is: people might be getting angry enough to stop accepting it.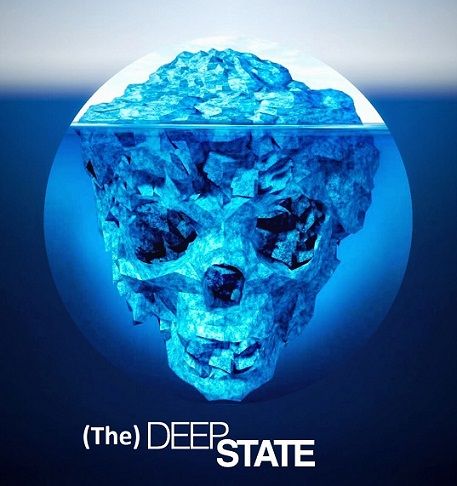 Image per @Daltono, check him out!
In a just-released poll by "Monmouth University Polling", a supermajority, or 74% of Americans, now believe "The Deep State" is running the United States. For the survey, "The Deep State" was defined in context as "a collection of unelected officials who run policy."
Yeah, I'd say that sounds in the ballpark to me.
However, I personally remain a huge fan of Benito Mussolini's definition of fascism as "the seamless merging of state and corporate interests."
Only 21% of those surveyed believed the group did not exist. This is a huge step up from even a few years ago, where I recall being routinely called crazy for even insinuating that the US Government had something in common with every single other government in history and may not have always acted in the best interests of its "subjects".
Nowadays, I can regularly get away with a statement of provable, outright-fact like that - even around normies who think Bitcoin is a ponzi scheme!
If you take one look at the increasing cost of living in just about every part of the United States, it's not hard to guess why people are increasingly frustrated with the status quo.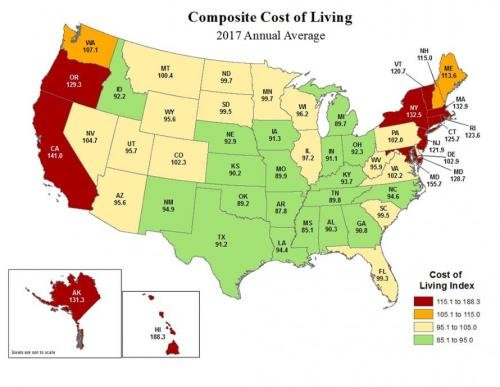 I know there's no past data here, but this chart is only getting worse.
If you do want to see the historical trend...well, it ain't pretty.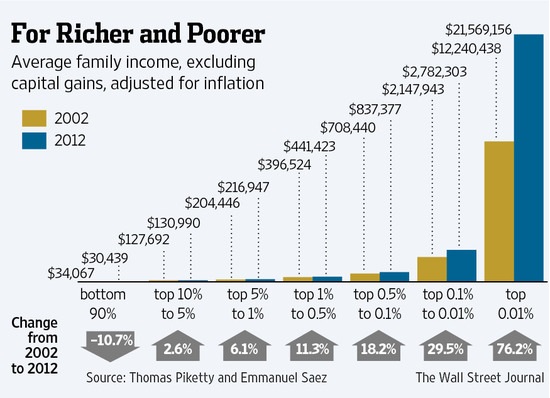 Millennials are responding exactly how you would expect them to, game-theoretically speaking. They are rejecting the rigged game of the current financial system, and choosing to enter the market of cryptocurrencies rather than try to play Monopoly starting on a board where every single property has already had 4 houses and a hotel.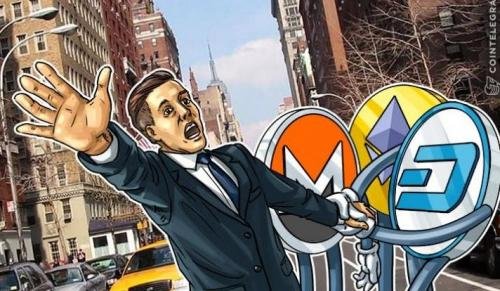 In a separate survey released just a few days prior by "Finder", 8% of Americans report having already purchased cryptocurrency. As I mentioned earlier, Millennials are leading the way at 17.4% (and being dragged down by Baby Boomers at 2.4%.) 11.86% are men and only 4.27% are women, simply showing once again the female preference for security vs the male preference for risk and gain. (Hey, don't shoot the messenger.)
For the record, this survey was conducted through an online "pay-for-survey" website and I would thus assume it to overestimate the actual amount of cryptocurrency enthusiasts, owing to data sampling bias (higher proportion of tech-savvy-online types.)
The expected result of running a corrupt government serving the corporations and politicians.
Try SteemEngine and get rewarded for every follow or vote!
See my explanation of SteemEngine here.
Post via Busy.org for added exposure and upvotes from Busy!
See how to get extra votes from Busy.org here.

See my explanation of SmartSteem here.
Try SteemFollower today and get rewarded for every vote!
See my explanation of SteemFollower here.

Join us at the Minnow Support Project! (click me)
We also have a Radio Station! (click me)
...and a 10,000+ active user Discord Chat Server! (click me)

Join the Steemit Poker League! (@spl)
World's Largest Cyptocurrency Freeroll Poker Site, open only to Steemians!
Sources: Google, Cointelegraph, Wall Street Journal, Finder, Monmouth University, ZH
Copyright: @Daltono (cover image - check out his blog and art site!), CoinTelegraph, Wall Street Journal, Zero Hedge