Gold or Bitcoin, What Would You Choose as Money?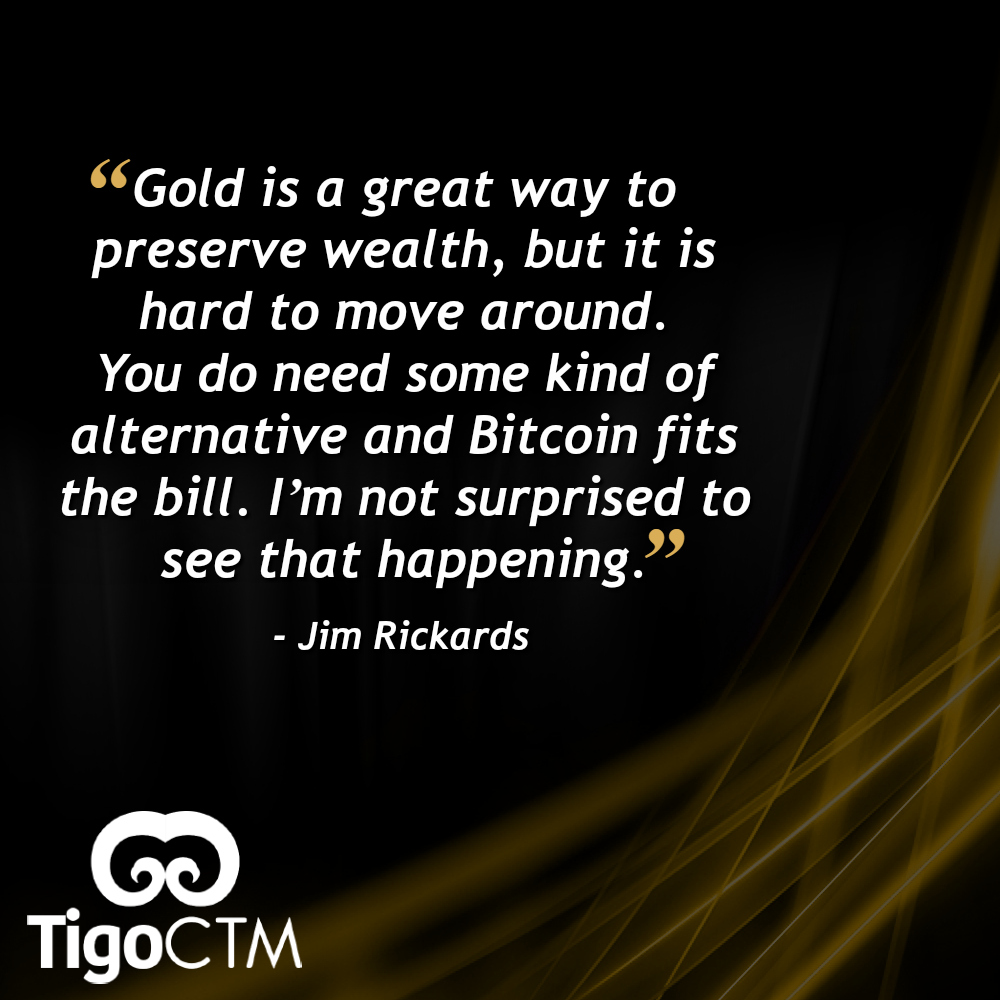 Going Back to My Childhood I was Taught Gold and Silver are Real Money.
From my earliest days I can remember having a silver coin collection. Every Christmas my relatives would give my brother and I Silver. You see, we were born in the 1970's and raised in the 80's. Up until the early 80's Gold and Silver were a preferred financial safe haven. I was luck enough to be born into a family that respected hard assets and passed that along to me.
In 2006 when the world financial markets began to show serious signs of weakness I was buying Silver and Gold. Everyone around me was buying real estate but I thought they were nuts! At the time I was living in the middle of South Tampa one of the many places destroyed financially by the real estate bubble of 07-08.
Many of you know that Gold and Silver went on a tear all the way up to 2011. I still own some but not as much as I used to. Even though the current situation looks eerily similar to 2008. I just don't want to add to my stack.
"Gold is a great way to preserve wealth but it is hard to move around. You do need some kind of alternative and Bitcoin fits the bill. I'm not surprised to see that happening." - Jim Rickards (Gold and Silver Investor)
The Birth of Bitcoin and Crypto Currency.
I always believe that when we really need something the universe delivers. When Bitcoin was born Satoshi Nakamoto developed something that the world needed even if the masses still don't understand it.
My interest in Bitcoin was born in 2011 when my former business partner and I were riding into the office. At the time Bitcoin was $11. I started learning about Bitcoin but I have to admit I forgot about it until it broke through $1,000. We looked at each other and realized we were idiots because we did not pull the trigger.
This did not stop me from learning about Crypto Currency. I began to slowly educate myself. When I sold my house in June of 2014 I took some profits and bought Bitcoin. It was a great feeling because I knew I was involved in something special. Then I made a huge mistake. Instead of taking the time to learn how to trade the altcoin markets I jumped in head first and lost my ass. My first huge blunder was buying AuroraCoin at its peak and then after losing 80% I repeated my stupidity by buying Dark Coin (Dash) at its peak. After just a few weeks I was left with DUST.
So with my tail between my legs I left Crypto Currencies for a year. One of my acquaintances knew my passion about Crypto Currency so he bought me a cloud mining pool with BitClub and asked me to just share it on social media. At the time we were still a small boutique social media agency but we had decent influence. After a few months our BitClub mining was paying off nicely and the Bitcoin spark was once again a flame.
A Meeting That Changed the Direction of Our Business.
In late 2015, Ira Miller of GitGuild reached out to me on Facebook and asked if we wanted to meet for dinner. I did not know he was an icon in the world of Crypto Currency living in my backyard. He is the founder of Coinapult. Erik Voorhees of ShapeShift was his partner. Ira asked us if we could help his wife's company Tigo CTM do some social media marketing. We agreed and we have taken on over 10 more Crypto Currency companies as clients since that time.
A Change of Mindset Occurred.
After countless meetings with Ira and other Crypto Currency users I have come to realize that Bitcoin is the new Gold. This might seem counter intuitive to some Gold investors but here are the seven aspects of money.
Durable
Divisible
Convenient
Consistent
Possess Value
Limited Quantity
Long History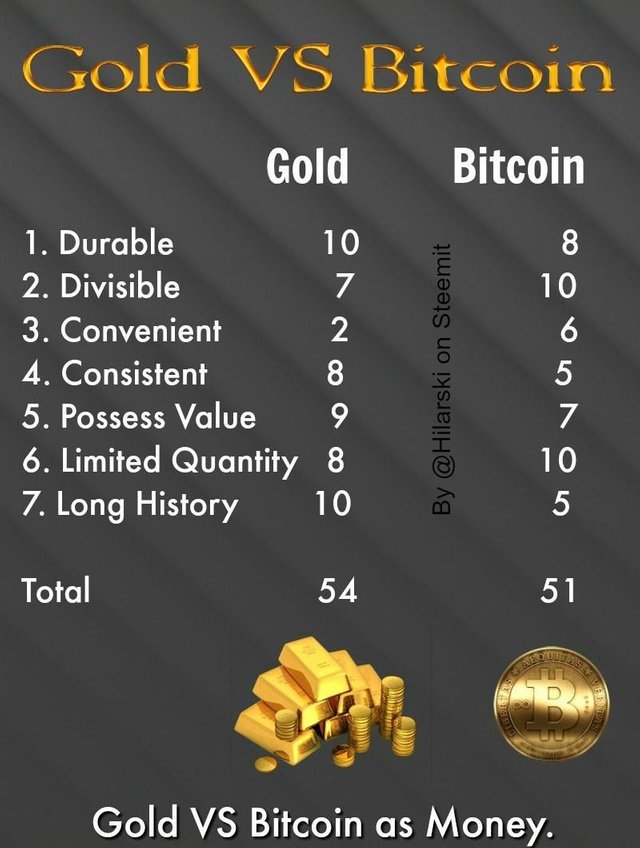 I Believe Bitcoin is a Safe Haven Investment.
I like Bitcoin for its use as a long term hold. I personally don't believe Bitcoin needs to be the only Crypto Currency. There are so many that have come along that are better as a currency like Dash, Bitshares and Steem. People can argue all day long about how Bitcoin should be the only one but I believe in diversifying my holdings. For me and my house Bitcoin is our Gold.
What is Your Opinion on Gold Vs. Bitcoin as Money?