CryptoStat
CryptoStat.org is a website that helps you with understanding all the relevant data you need to make a trade. It can be a daunting task to deal with extensive news, technical and fundamental analysis or get all the statistical information you may need prior to a trade.
The platform provides price, volume and order book info for many alto coins available on Bittrex, Binance, Bitfinex, HitBTC, IDEX, KuCoin and OkEx. They also collate information from difference media sources including reddit and twitter.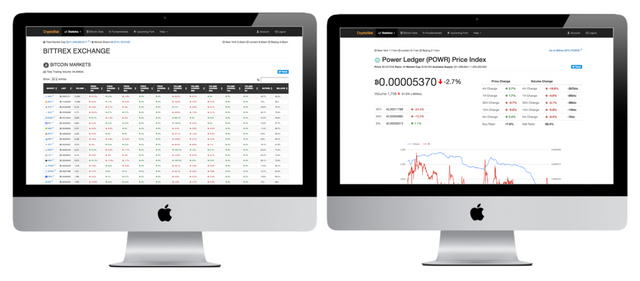 Their coin listing scanner tracks token listing on Binance, BitHumb, Bitfinex, Bittrex, CoinNest, CoinOne, CoinbasePro, HuobiPro, Kraken, KuCoin, UpBit amongst few other exchanges. You can also opt-in for email notifications when a new token gets listed.
You can set individual alerts on the site and get a monthly report on undervalued coins and any upcoming ICOs. It's quite simple to use. This site also provides information on hardforks so you can keep that in mind when making your trades.
It also has alerts when Bitcoin makes any big moves up or down. However, for most day to day research there are plenty of websites. But it's great to have an alternative for sure. If you try it please provide your feedback in the comments below.
---
If you like my work kindly resteem it to your friends. You may also continue reading my recent posts which might interest you:
---