Bratteam have been silent for a while, but we have been silently HODLing! Riding the waves of Blockchain madness. Recently a Cryptocafe opened in Dublin... the fair city capital of Ireland. This is the first of its kind in Ireland... the first of many we assume! Bratteam couldn't wait to try it! So one fine Saturday we popped in for a cup of the hot stuff. Well, when those steaming, foamy lattes were placed in front of us we just dived in. Mrs. Bratteam considers herself a bit of a coffee connoisseur and that Crytocafe latte was one of the best damn coffees she ever had in Dublin. Mr. Bratteam definitely agreed! Yum!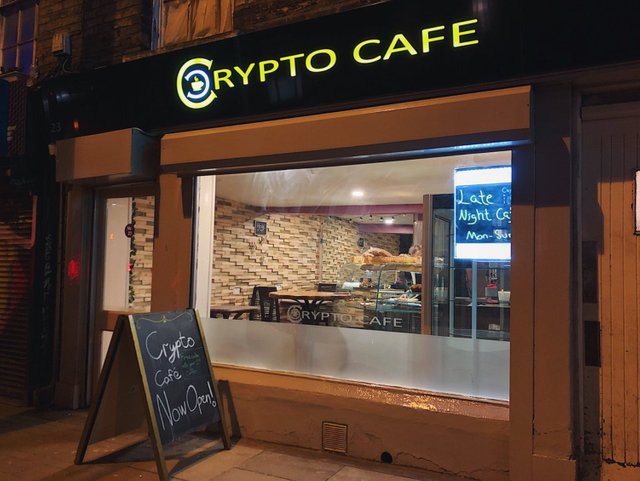 Big screens with the crypto markets updating LIVE, Crypto related paraphernalia adorning the walls ... Bratteam were in their element. But coming to the payment... Bratteam had never parted with cryptocurrency before. After a year of HODLing, Mr. Bratteam did not want to part with a single coin. But when the €5.50 worth of Bitcoin was transferred through coinbase to pay for the best damn coffee Bratteam had ever had, there was a strange sense of satisfaction that Crytocurrency was real, paying for real things. This is the start of something BIG. There is a move towards crytocurrency.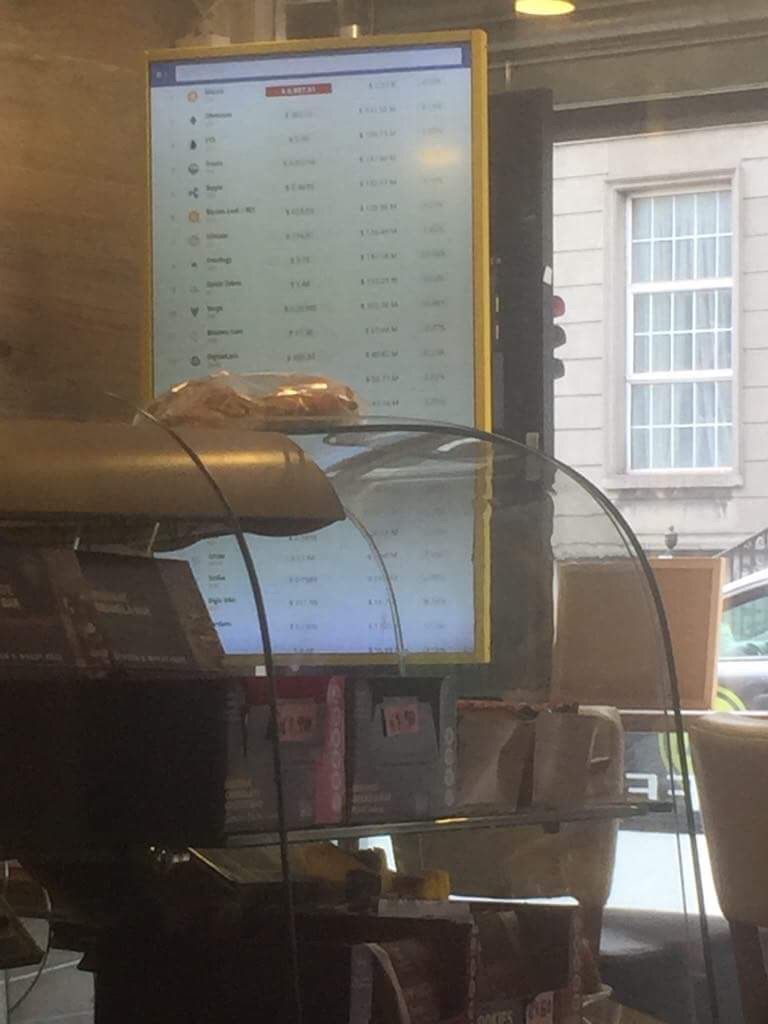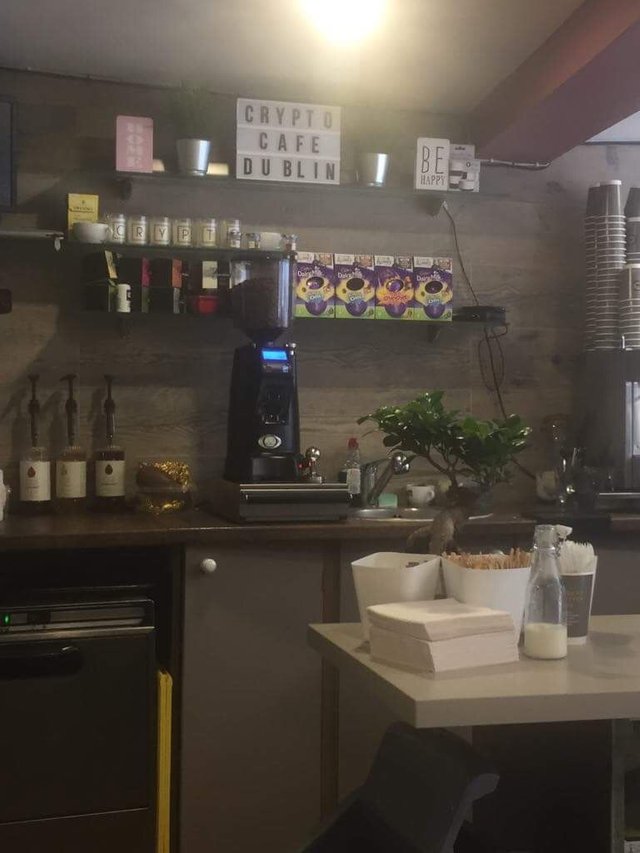 What is next? Cryptogym, cryptopub, cryptoshop... there are endless options! Exciting changes are ahead! Time for cryptocurrency to take over the world! HODL peeps... HODL!!!
Bratteam