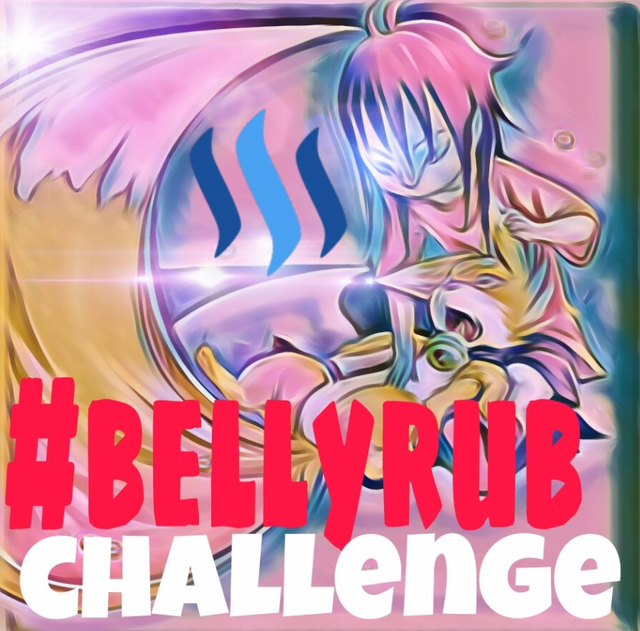 Rub, Rub, Rub...
We had some bellies to rub so let's get right to it! First, are everyone alright? Here are the 5 winners of our previous challenge! PLUS 50 WhaleShares are going to good hands! Also, @feri1 sends his regards!😎
---

---
And the Winner who gets 50 WhaleShares, congrats @safran! Please check @safran blog to show some support! READ BELOW!
!!!!!!!!!!!!!!!!!!!!!!!!!!!
(I CAN SEND THEM ON OPEN LEDGER to your wallet, please provide me the ACCOUNT NAME, or I can send JUST one, 50% UPVOTE from @officialfuzzy your way, that's worth about - 9.50$ - Oh yes Oh yes! Just provide me the link URL of the post that you want it to be upvoted! COOL? MORE THAN COOL! Hack Yeah!)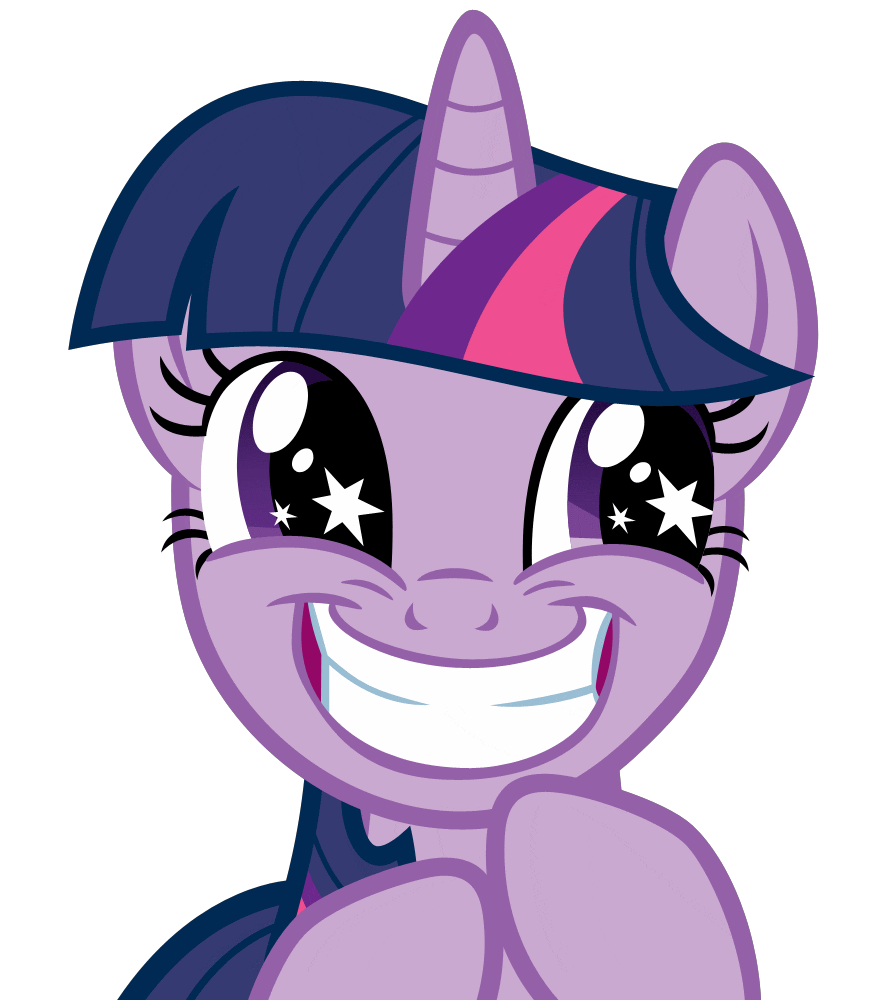 UPVOTE THIS POST
and leave a link URL of your post in the comment section! Every day will pick "5" that we like the most and give them my or @feri1 upvote, 100% JuicePower:) + a sweet @bellyrub is coming your way! NO SPAM PLEASE, only leave a cool post, IF YOU WORK HARD on them! We will try our best to review it in the "24hour" period, but please, wait and give us 48hours to do so! All I would like to see is nobody leaving their post without upvoting this one first and leave only ONE cool link, please. NO - ONE PHOTO posts, not a review guys!✌️
START USING the #bellyrubchallenge tag FOR YOUR ENTRY POST, PLEASE, would love that. If you use it as your MAIN TAG/First tag of the post, superb! But I also know some of you need that main first tag to be "strong", do as you please I guess. But I'll be watching out ;)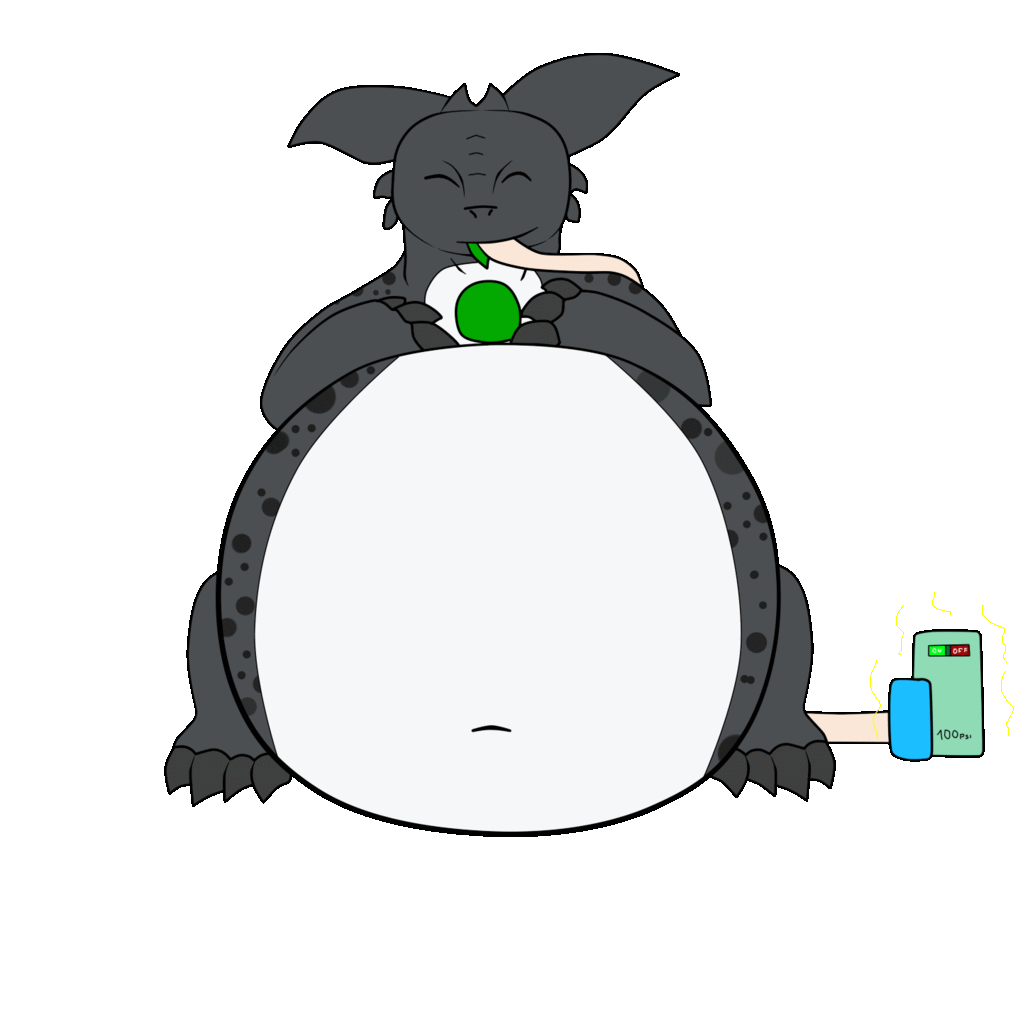 ---
@kvmin RULE! (recommended:)🙀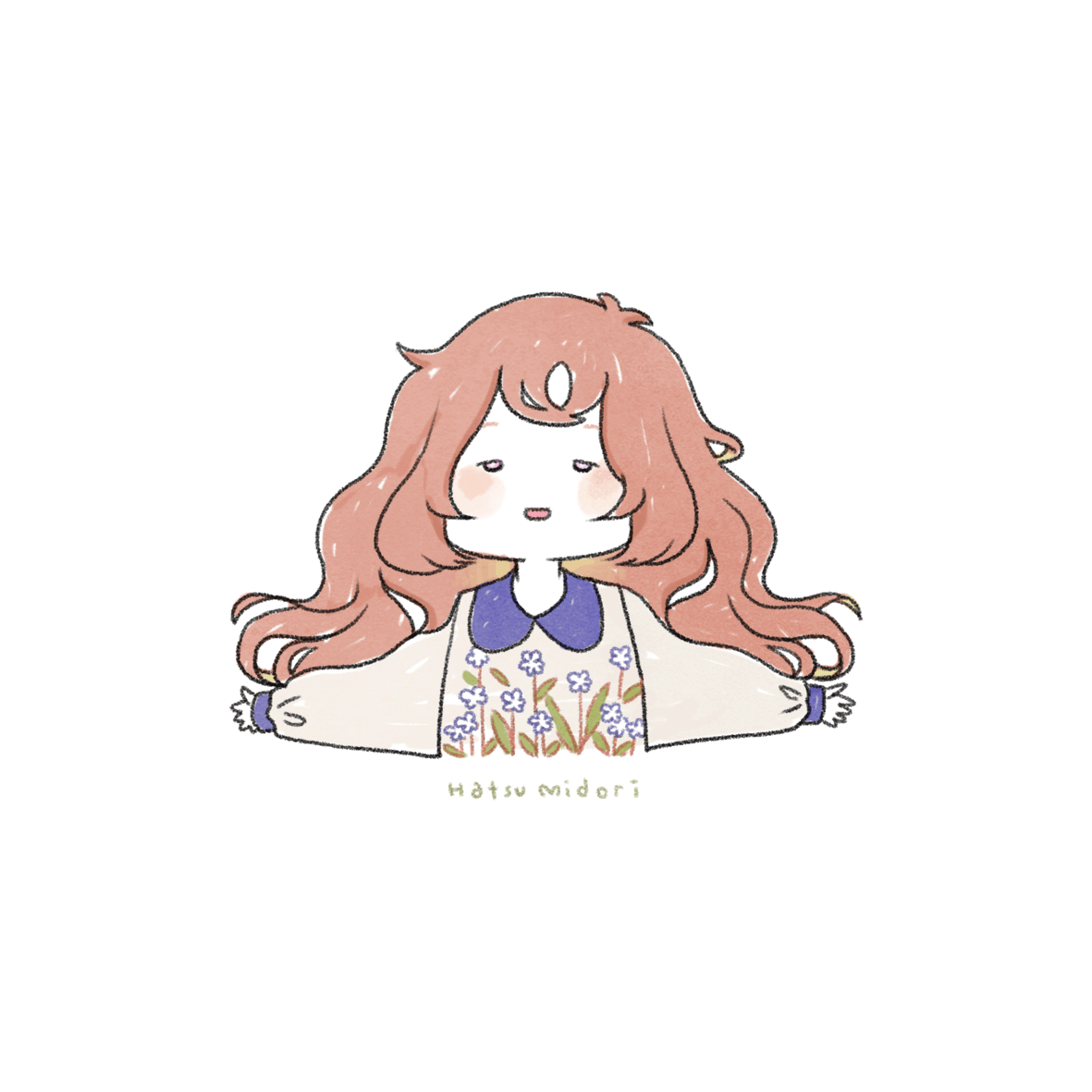 ---

Special Sunday Challenge, OOOOUUEEEE!👌 Who will get them 50 WhaleShares?!? Plus @bellyrub!(งツ)ว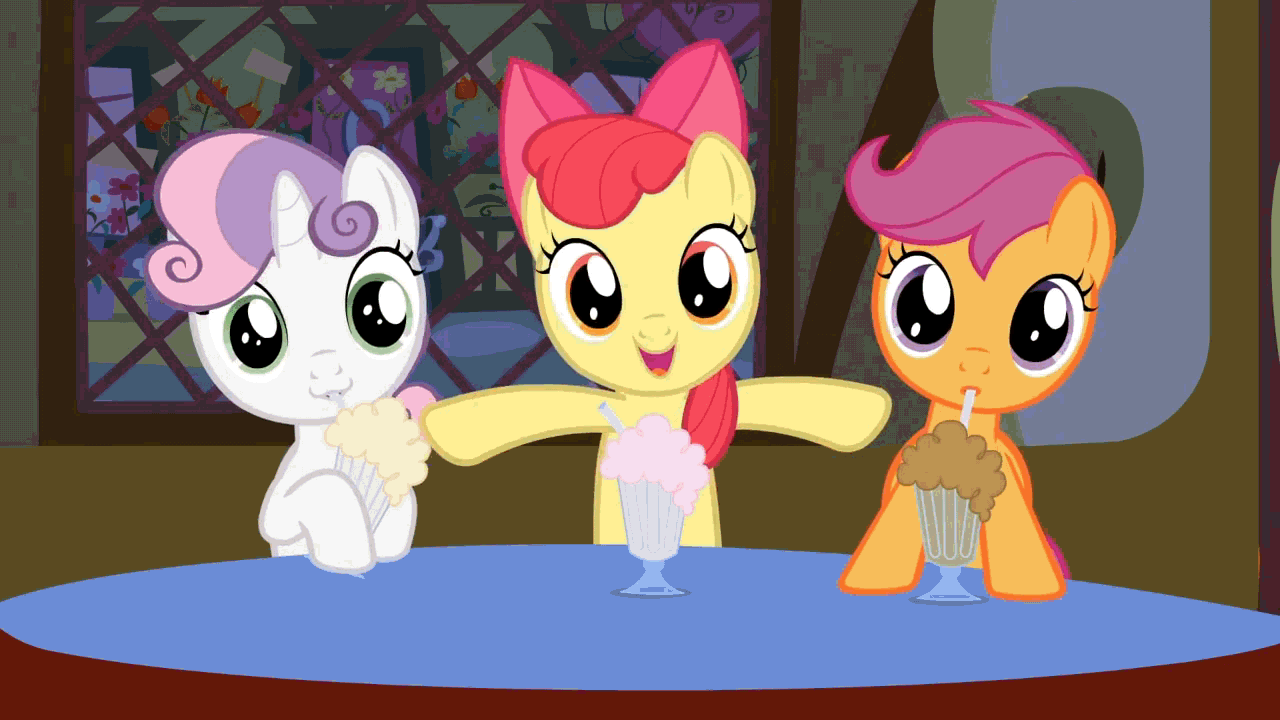 HERE IS THE OFFICIAL Schedule, for the CHALLENGES hosted by me @kid4life! Get it right, or download it;)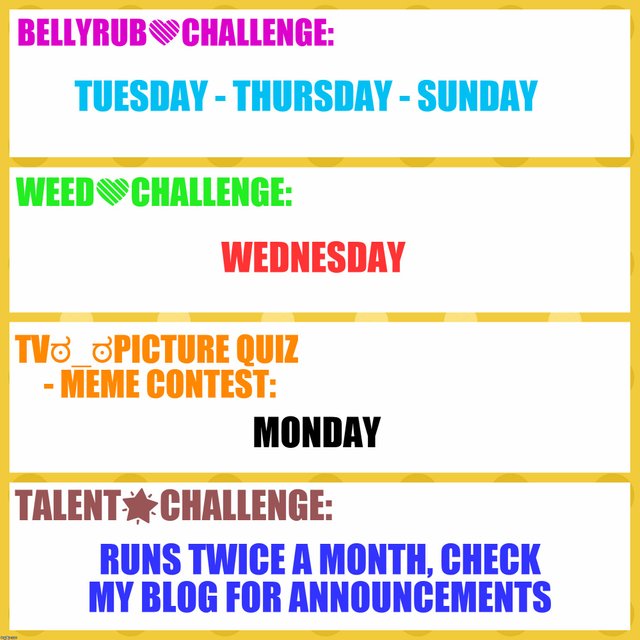 WhaleShares. Are you new with them? Click HERE! I'm sure you'll like it! Upvote from a Whale? Sign me up!😎



JOIN US AT THE BELLYRUB Discord Channel! All you need to do is click right over HERE!Oh yes, Oh yes!
Resolve any "issues" you might have with @bellyrub service.

Learn more about @bellyrub service.

Join the Bellyrub Bank, earn extra money on your STEEM/SBD!

PROMOTE your posts in the channel!
WE ARE A GROWING COMMUNITY & LET US GET TO KNOW EACH OTHER MORE! SHARING @good-karma!
Opportunity to be seen & gain valuable connections.

Share your ideas and find answers to your questions.

Here to help you grow since you help us grow!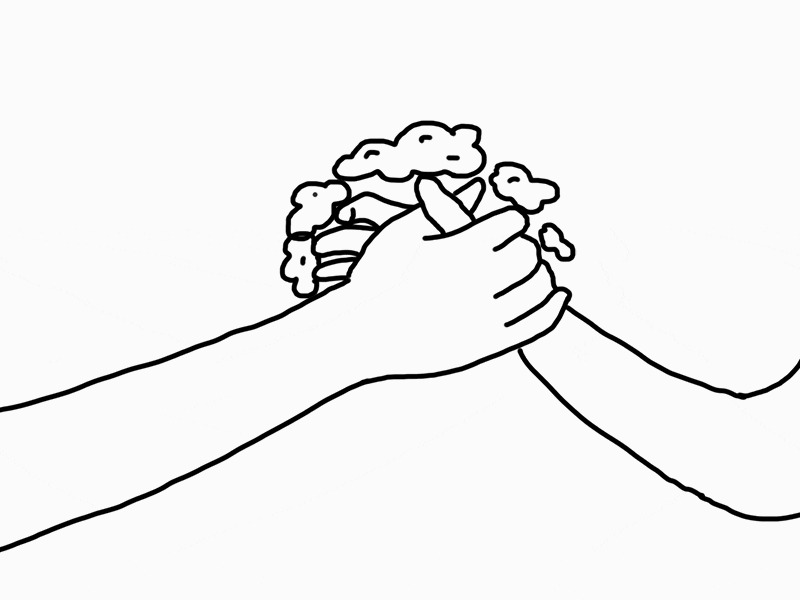 ---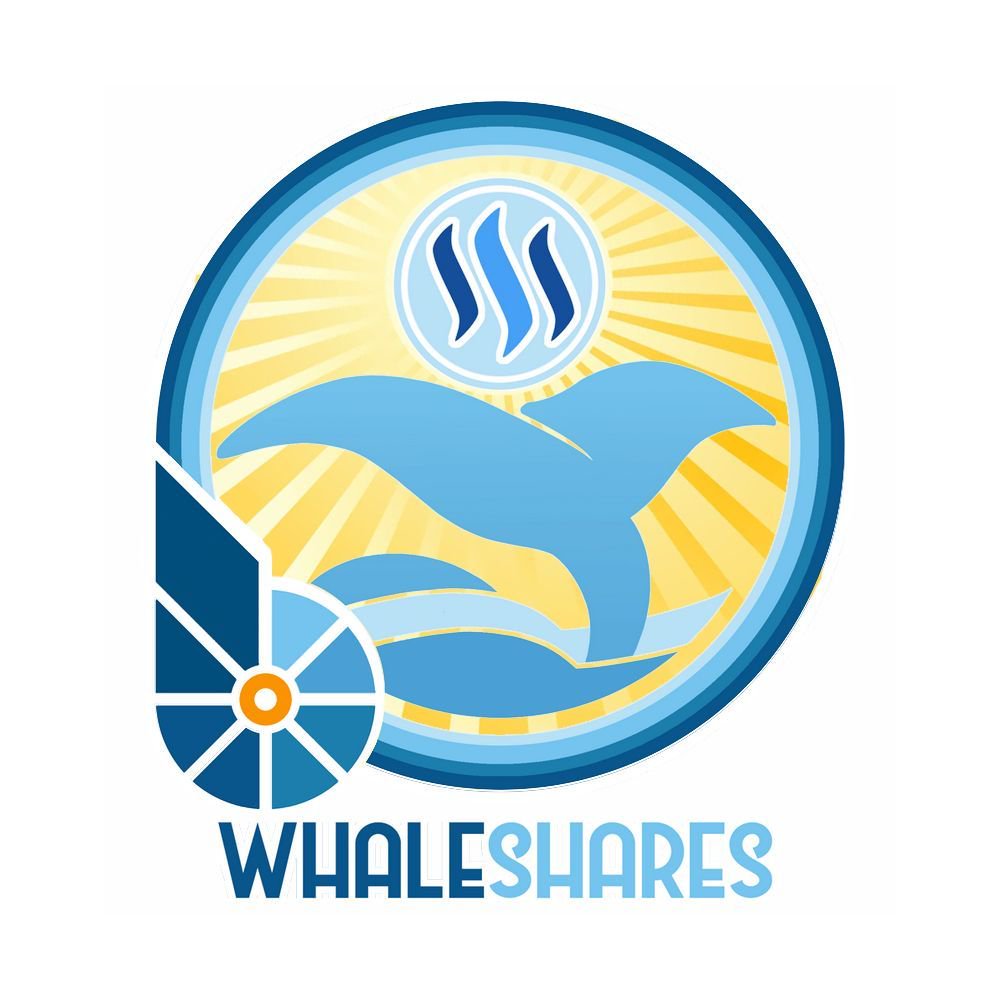 ---

Hey, would you like to help us make @bellyrub even more powerful? Making our rewards bigger? More winners? Well, there is something you can do... VOTE our man @zeartul for WITNESS here, click;) Real recognizes real! NEVER MISSED A BLOCK!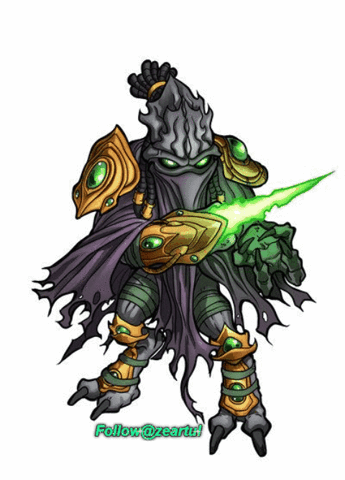 He just looks a bit "scary", but in fact, he loves a sweet @bellyrub:)