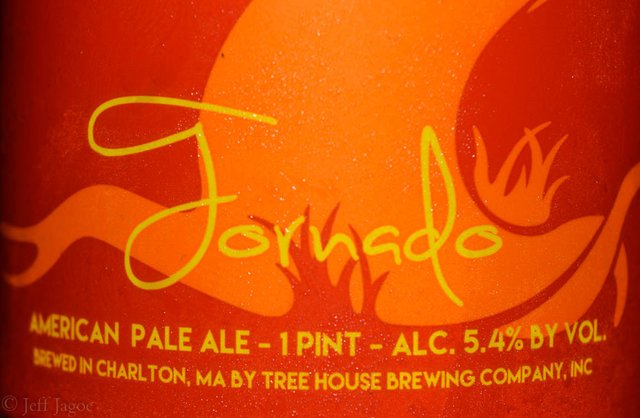 Tornado - Tree House Brewing Company
Beer Review
Tornado is a 5.4% American Pale Ale brewed by the Tree House Brewing Company in Monson, Massachusetts. I have tried many different beers from Tree House and they are always top notch. Tree House is a small batch craft brewer specializing in fine New England style IPAs. They do produce stouts, porters and a variety of other styles of beers, but the juice bombs like their Julius, Green, and Haze are what made Tree House become the legend that it is today. Unfortunately you can't find Tree House beers at your local liquor store, you need to travel to the brewery itself and wait in a long line in order to score any of this liquid gold. But it sure is worth it! The Tornado was crafted in honor of the unfortunate events surrounding the 2011 New England Tornado outbreaks. It's a refreshing American Pale Ale loaded with hops and pine.

Check out Tornado Reviews on Untappd: (Rated 4.18/5)
https://untappd.com/b/tree-house-brewing-company-tornado/375258
See what else Tree House Brewing Company has to offer:
http://treehousebrew.com

More Beers by Tree House Brewing Company
Reviewed by @jeffjagoe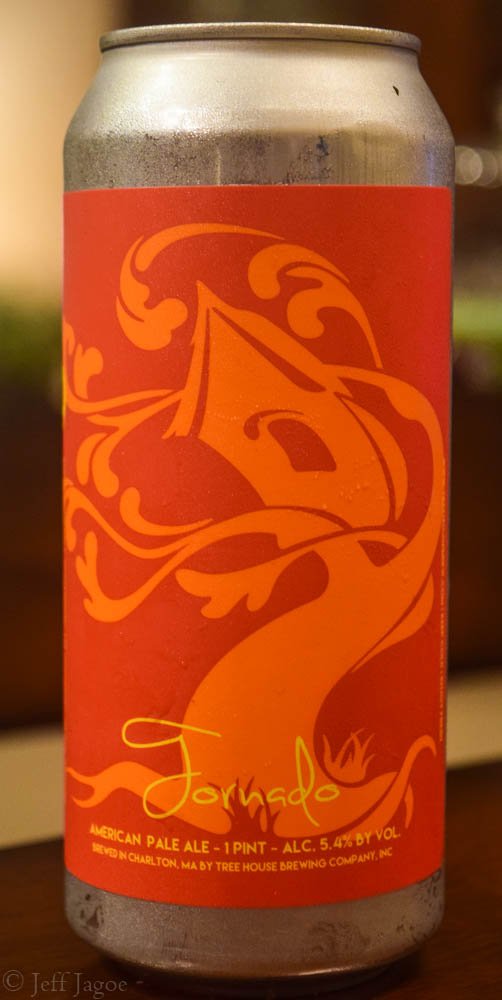 The Can
The Tornado is served in a full pint can. The label is red with orange letters. It features the typical Tree House logo, although the tree can definitely pass as a tornado in this one...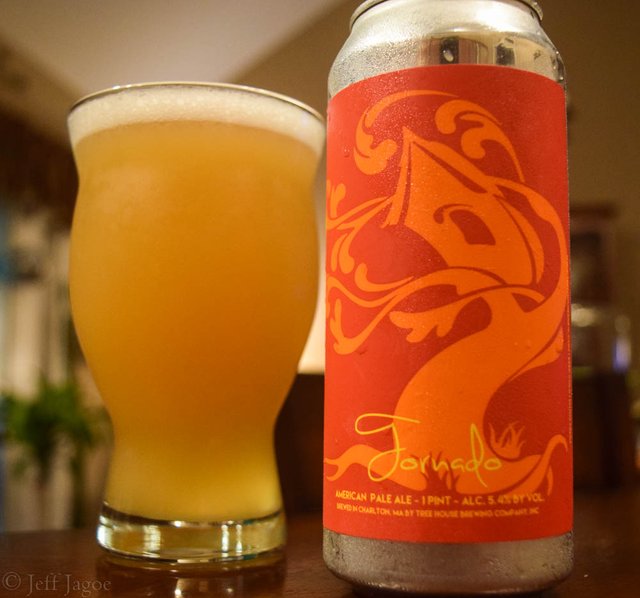 The Beer
The Tornado was the first beer I ever tried from Tree House that I did not thoroughly enjoy. It was light and refreshing, but it did not have the Tropicana flavor that I love. I got to try the Tornado thanks to my friend @kirm-it. It had a taste of pine and a subtle hoppiness, but it's definitely not a juice-bomb (and it wasn't made to be). It had a nice light golden tone when I poured it into a glass. Overall it was a bit underwhelming for a Tree House beer, but it was not my style. I look forward to trying more from Tree House in the future.

What are you drinking?
Follow @detlev and learn more about the #BeerSaturday Challenge on STEEM