Bitcoin continues to lead the way with very healthy stair stepping action. We still haven't seen a deeper pull back on daily and I wonder if that's next.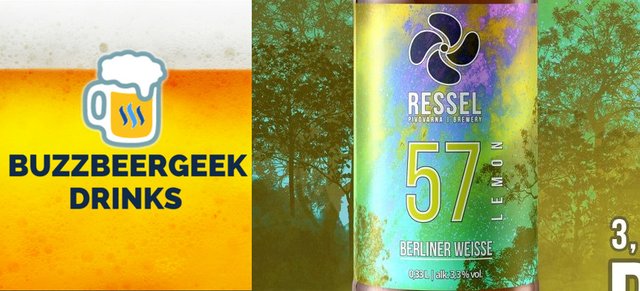 ---
Several things here. We have a looooong downtrend that was broken on good buy volume. If we take price actions since, there is a potential wedge forming, however, that need not play out. I'd watch the action on BTC and set stops to alts accordingly to avoid being wicked out. Lots of alts are setting up for a potential leg higher and some of them are ETH, ADA, TRX, QTUM. It seems that binance halt hasn't put out too much FUD.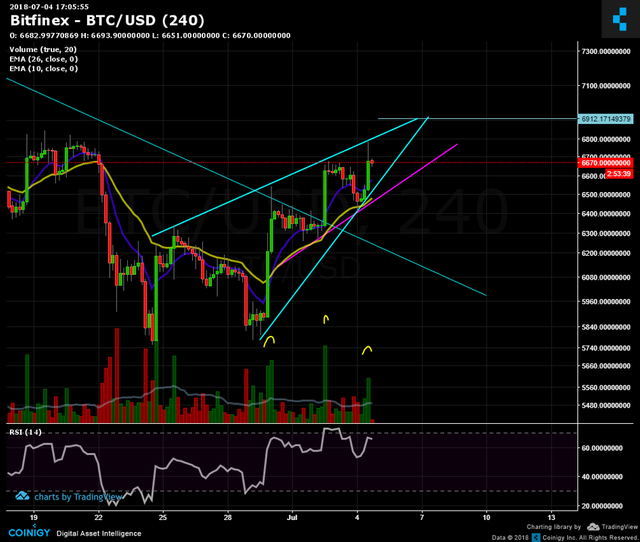 ---
I missed a beer festival this weekend. Ah well, it's hard to keep track of all the beer events these days so I'll take a 'secondary entry' here on leftovers. Craft Room and their lovely service today.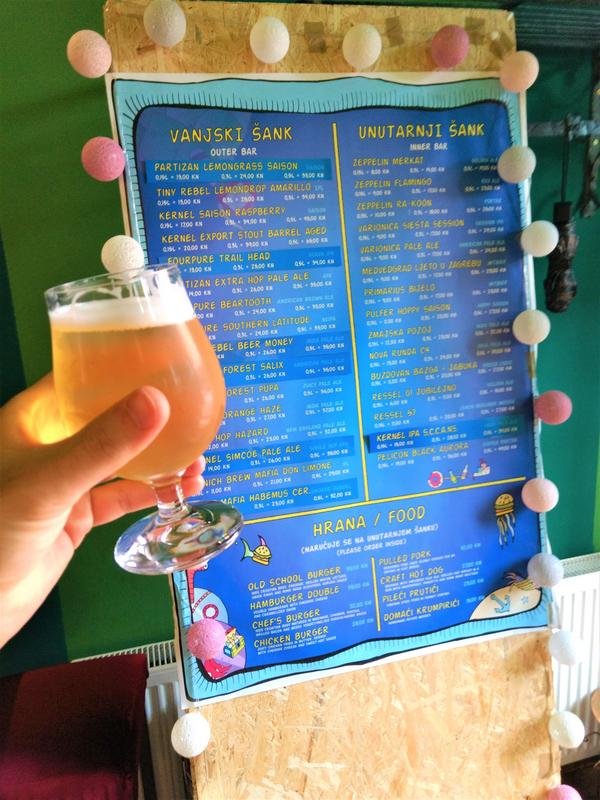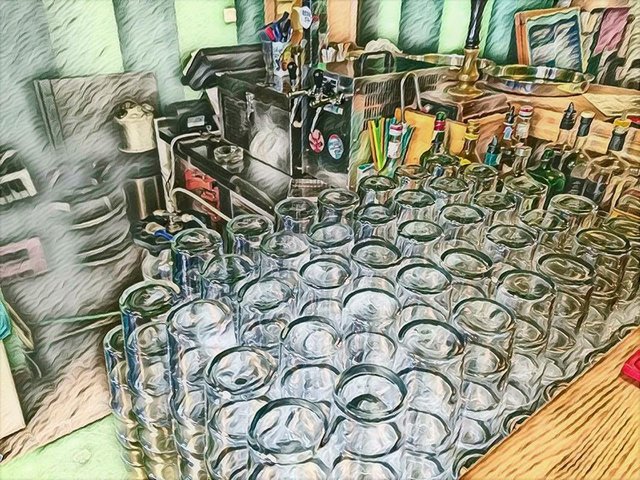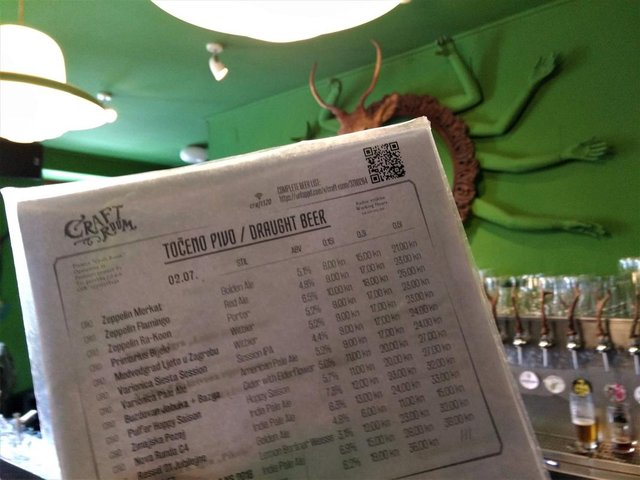 Beer menu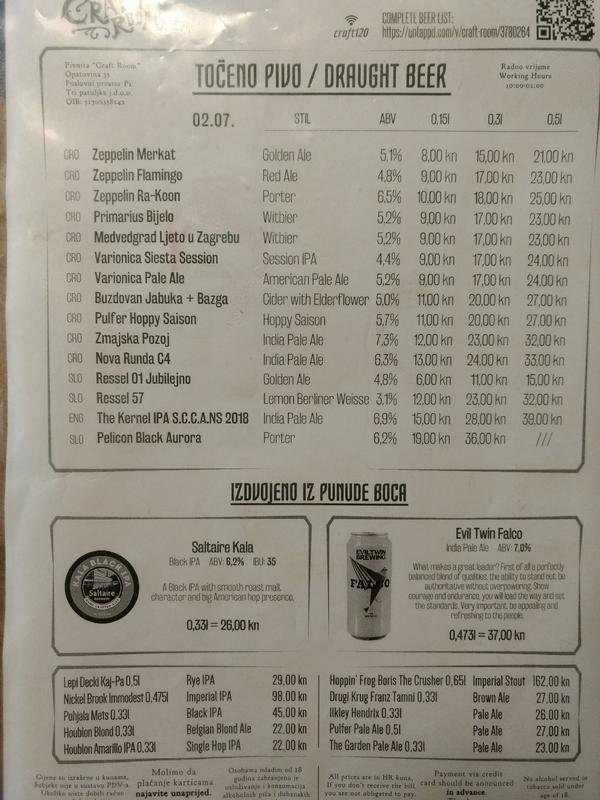 Photo-shoot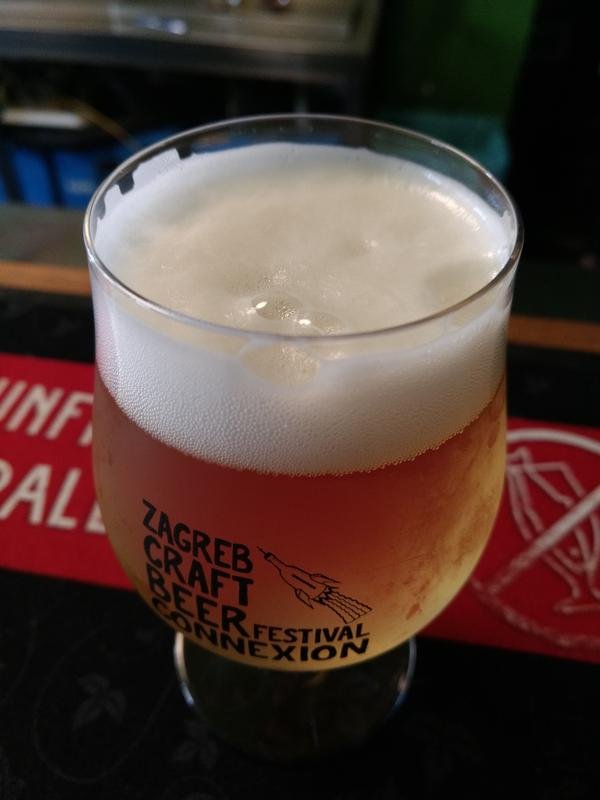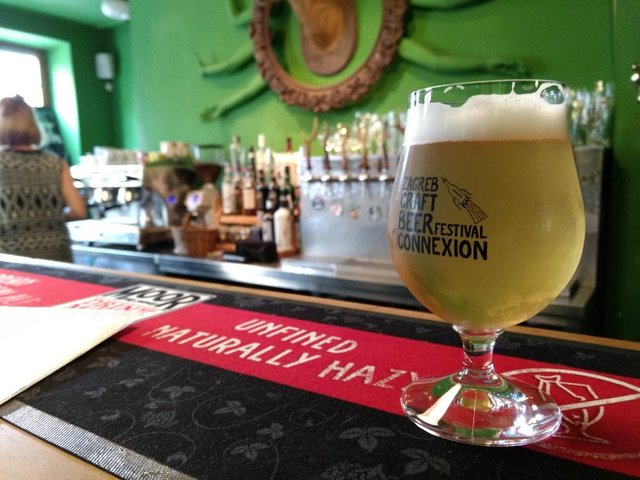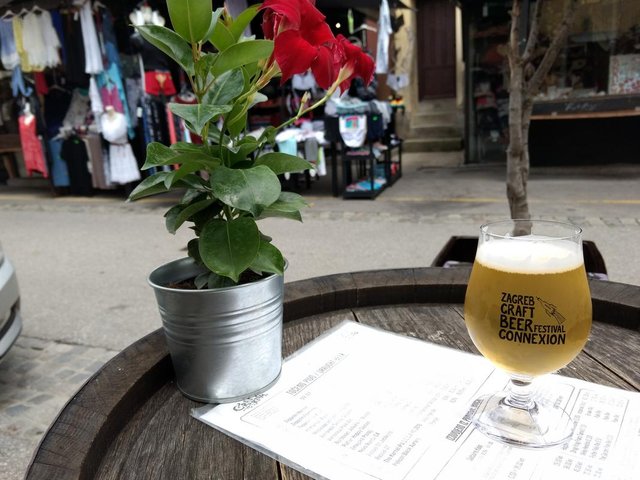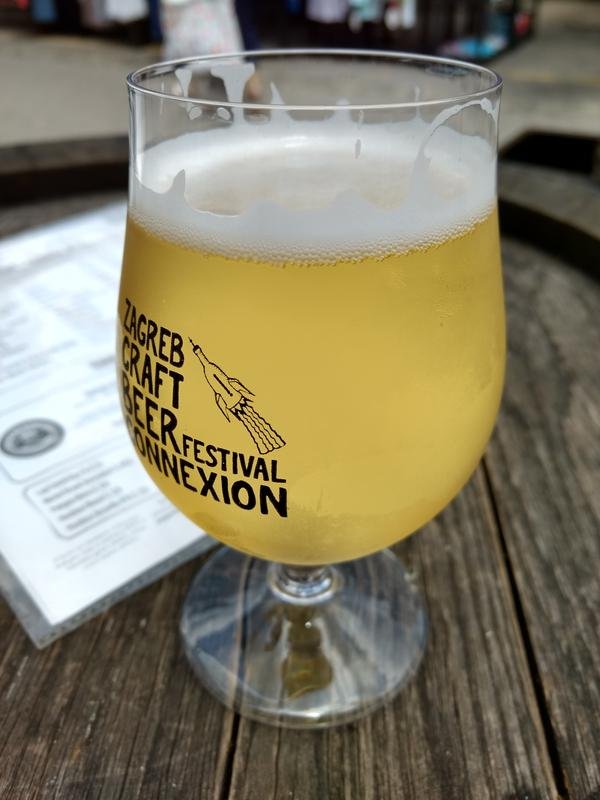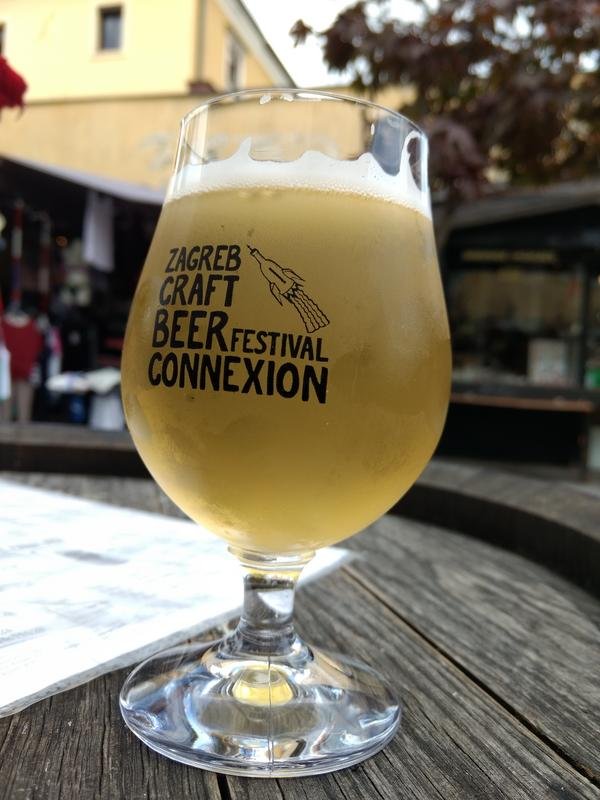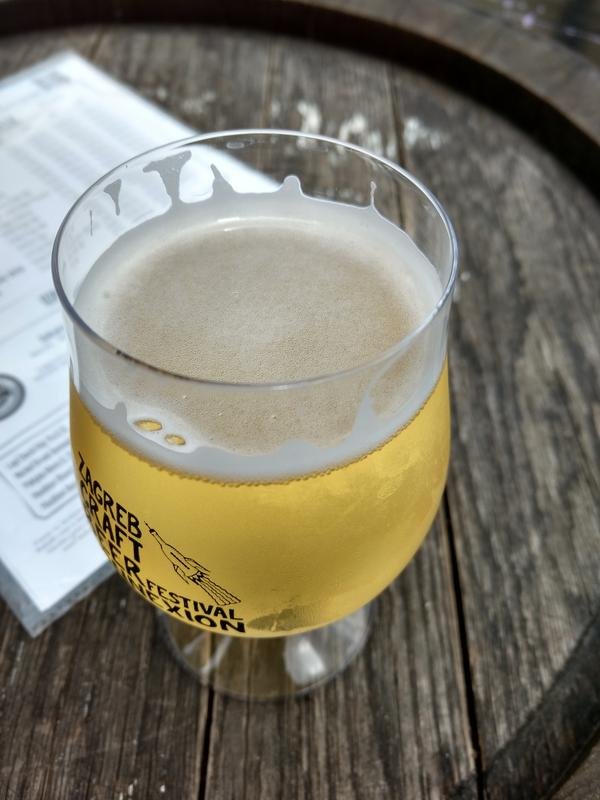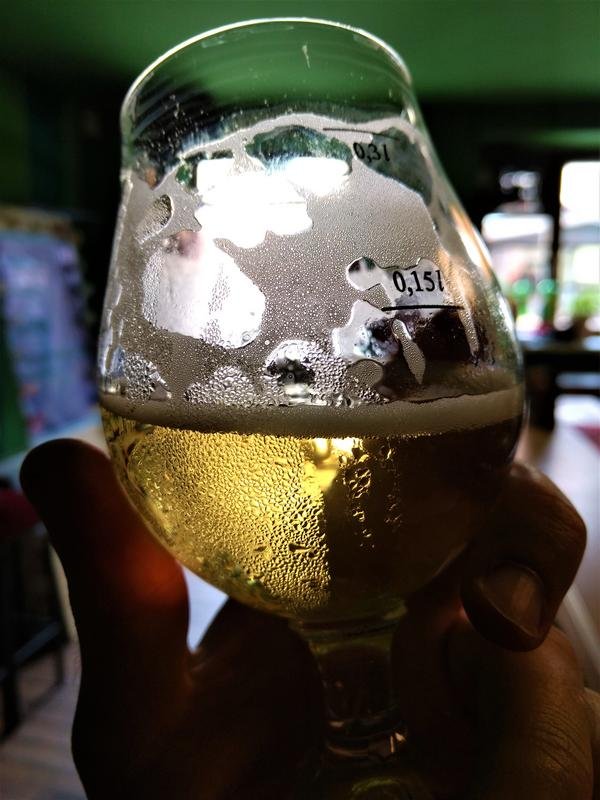 Ressel 57
| | |
| --- | --- |
| Style | Berliner Weisse |
| Country | Podbočje, Slovenia |
| Brewery | Ressel Brewery |
| Alcohol | 3.1% |
| ----- | --------- |
| Appearance | Pale straw. Clear. Small white head. |
| Aroma | Barnyard. Acidic. Something smelly, but feels natural. |
| Taste | Moderate in sourness. Citric fruity, like chewed up bubblegum. Then earthy and wooden. |
| Palate | Very foamy. Watery as expected. Leaves sticky and dry aftertaste. |
| ----- | --------- |
| Overall | Finally a berliner! I have a weak spot for these so it's hard to complain. Overall pretty good brew. |
| Score (subjective) | 16/20 |
Price: 15 kuna ($2.40) for 0.3l. On tap at a pub. Mid-range
This review was improved by RateBeer!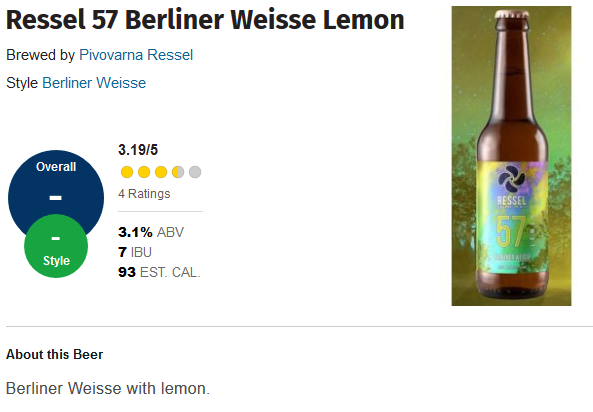 Please drink with style and responsibility!
---
Camera: Cell phone - Moto G4 Plus 16MP
---
If you want an advertisement for your project/proposal/account find me in Discord and let's chat!
---
Buy BTC with Coinbase. Free 10$ in the link. Don't want to spend money and you don't like writing posts? Check out @sportsncoffee and @steempickem for FREE Sports Contests!


---
I offer good curation rewards if you'd like to follow my trail! Find me in chat or discord. Same username. Earn while you sleep! Expect @adventureevryday, @professorbromide, @cheftony, @derrick829, @kriptonoob, @jpederson96, @anejosua's vote and many more when I upvote! If you liked their vote, show some love back!
Find me at https://steemauto.com/