It's Sunday again, Sunday night late. Now I should tell you a little of the beautiful day that is just about to end. I have to admit I'm tired and would like to sit a little in bed, listen to some music and fall asleep. When I think about it, I'm very tempted to stop posting.
Anyway ... !
When I'm ready to succumb to temptation and laziness, I remember #beautifulsunday and #sublimesunday. The truth is that I like these challenges, I like to remember the pleasant parts of Sunday and I especially like how manages @ace108 and @c0ff33a all this story. So I let the bed wait for me and I go to work:
Really, is another Sunday of my life.
A less spectacular Sunday ... the usual morning coffee, then some routine, a few hours on Steemit, etc. Everything led to a lack of action and movement that I agreed.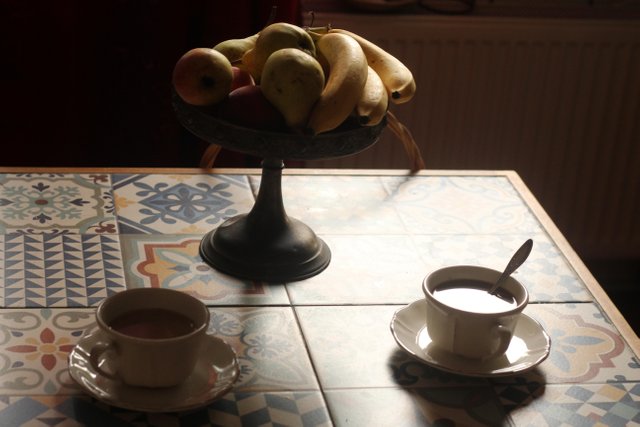 Eventually the change came with the invitation to a small folk music concert. Small concert but great singer!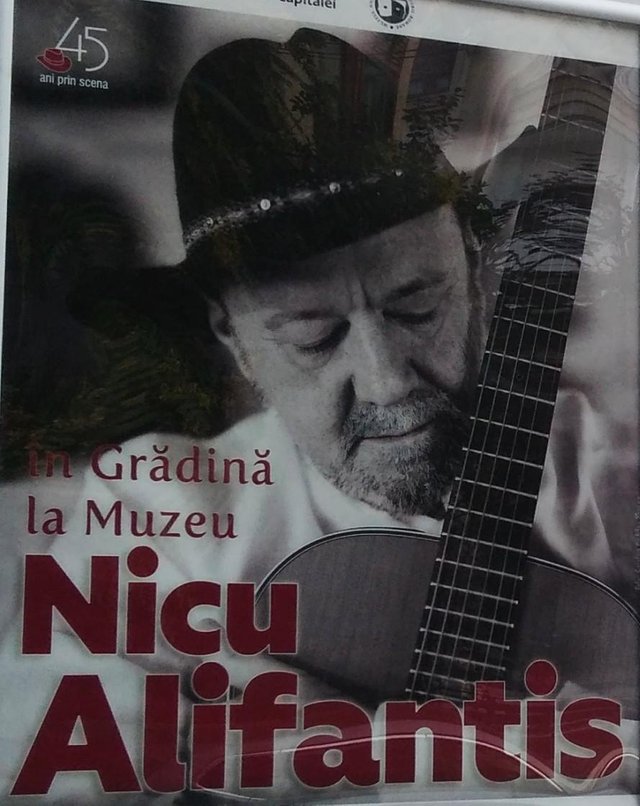 A small outdoor concert at the Museum of Romanian Literature and a walk in the evening on the most beautiful boulevard in Bucharest called Calea Victoriei.
Nicu Alifantis is one of the most famous and loved Romanian singers. He is not only a singer, he is a poet also and a composer. He is 64 years old and plays for over 45 years.
The Romanian Literature Museum organized in this summer weekly concerts in its courtyard. At the last of these concerts we went on this Sunday.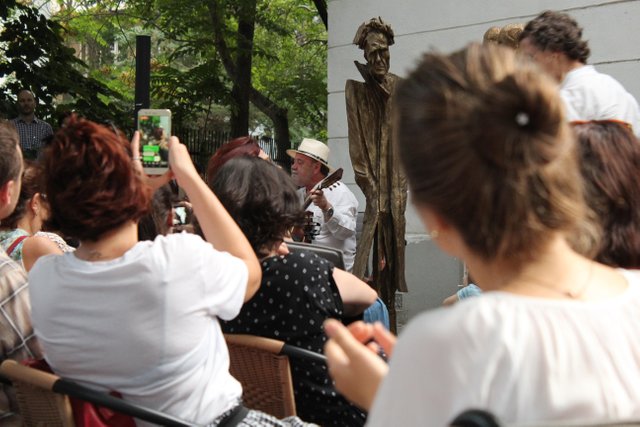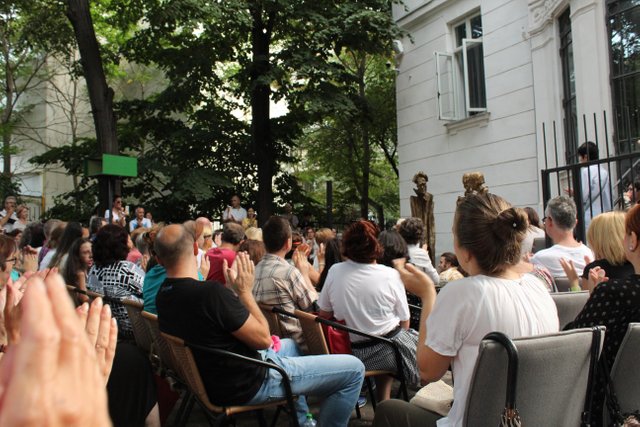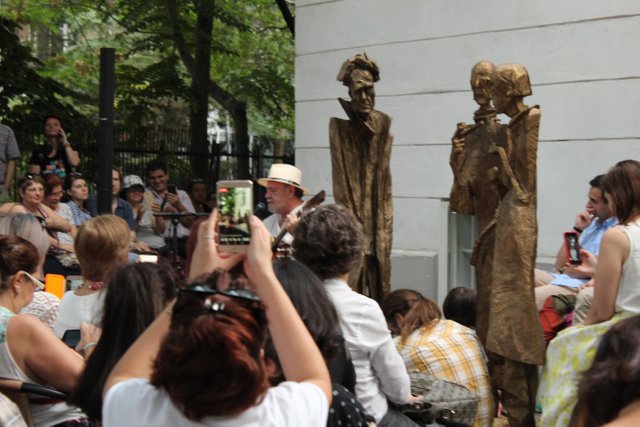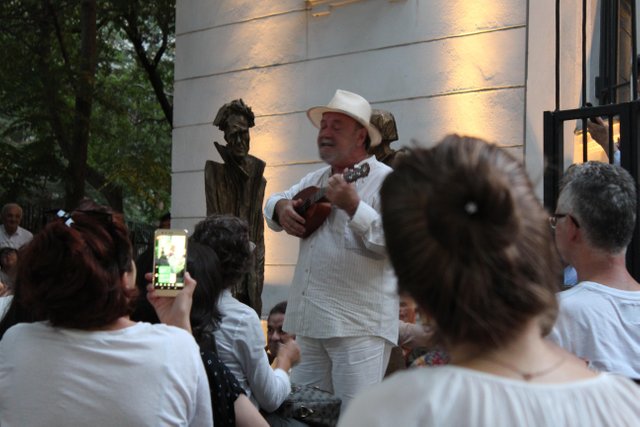 Twilight, twilight is mysterious and fits with the atmosphere of the garden concert.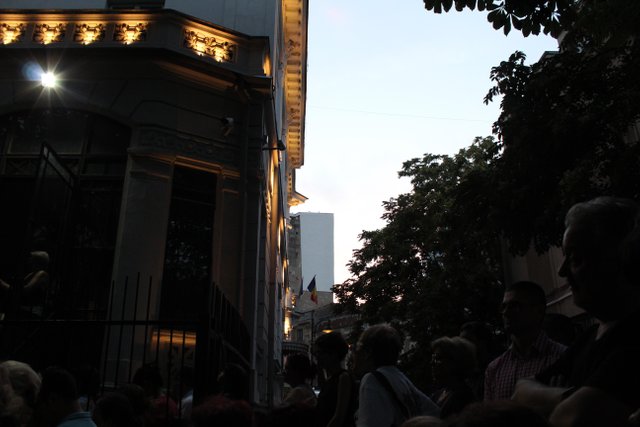 The concert ends with several encores, it was very beautiful, we felt good on this beautiful Sunday day. We would want that Alifantis to sing more but of course, he could not.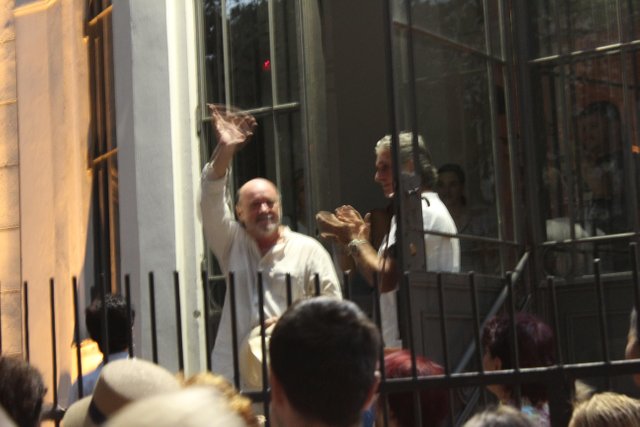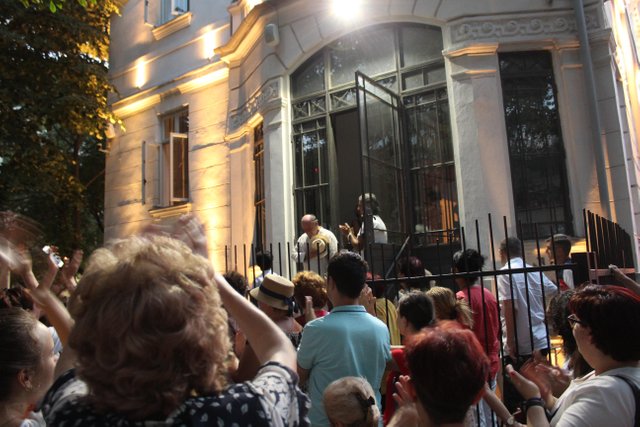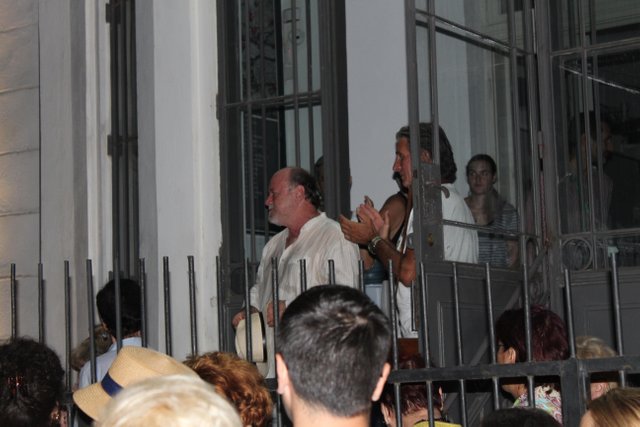 For example, a song written and played by Nicu Alifantis. It's called: Rain in the month of March.
After the concert I made a short walk on Calea Victoriei ... as I said, one of the oldest and most beautiful boulevards in Bucharest.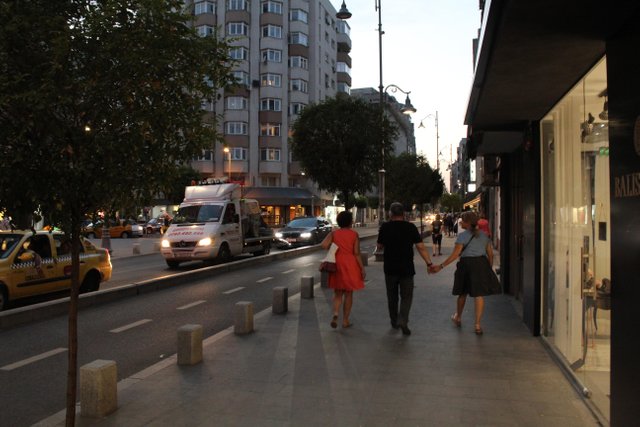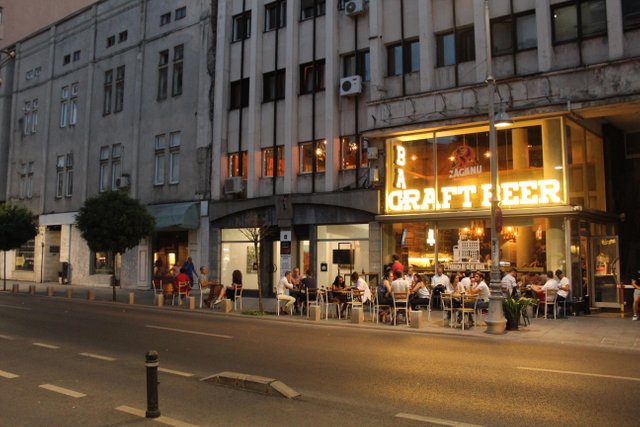 If you can think this tower has to be demolished? It was built too close to the Catholic cathedral and should be demolished. I'm sorry about that.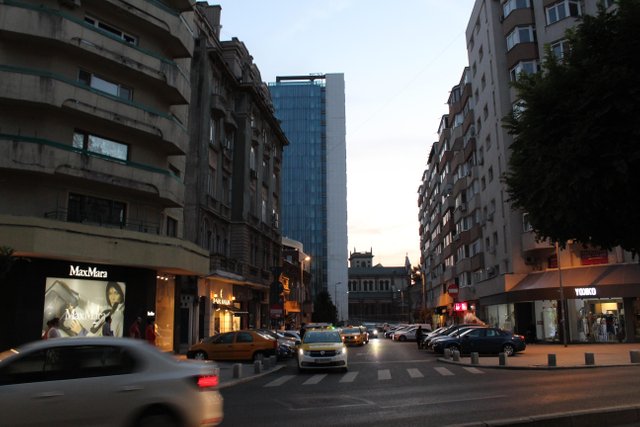 Because I was with my wife, of course, that shop windows were an attraction!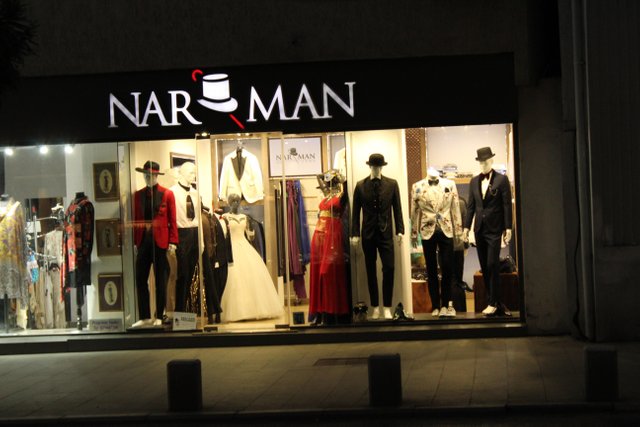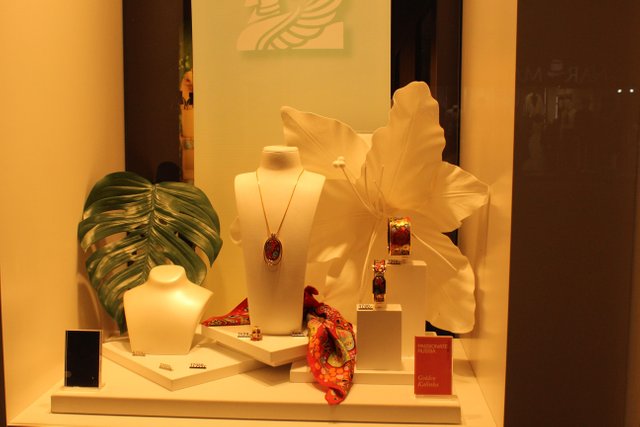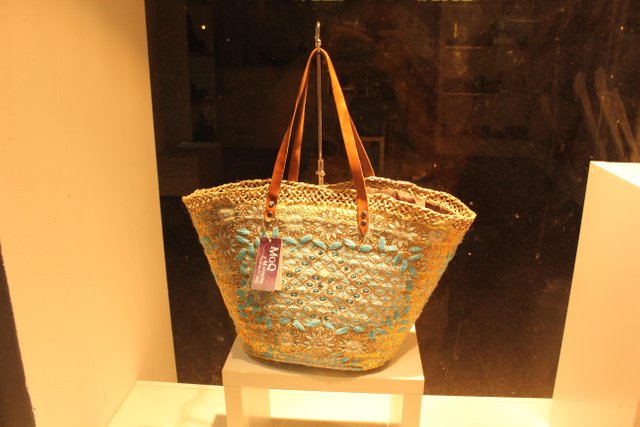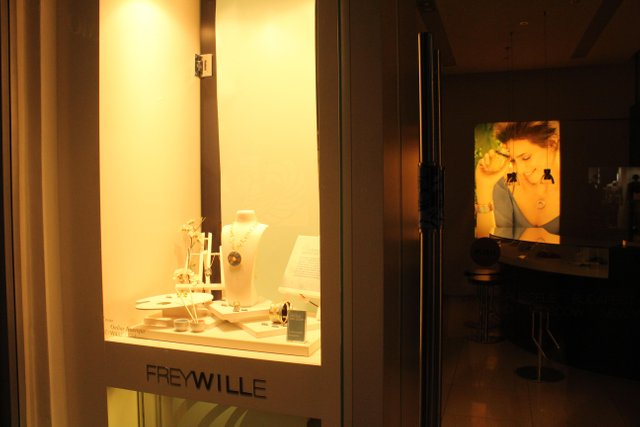 Sweetology ... ice cream shop for children and not only.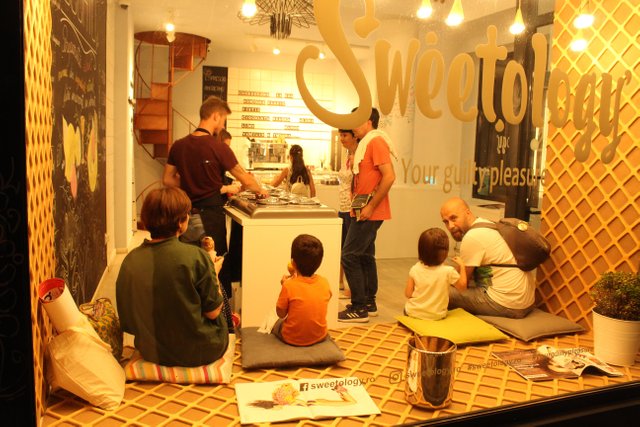 Flowers, of course, the flowers could not be missed!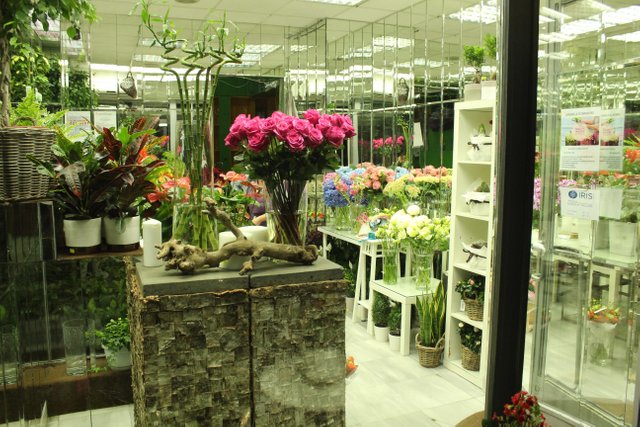 The subway has led us up close to the house. We just had to cross a park. The little lighted fountain in the middle of the park is seen from far away. At night it looks the most beautiful.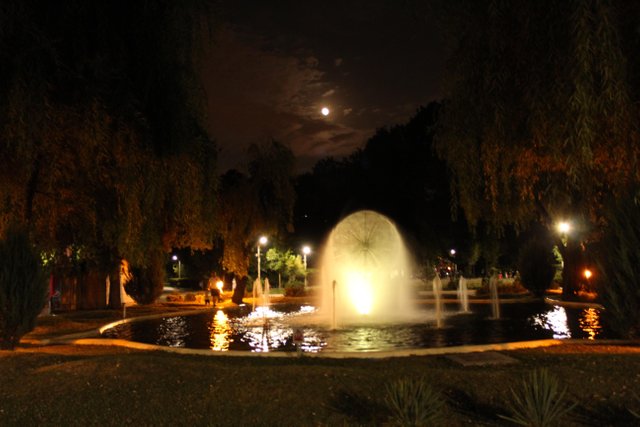 Oh, what a beautiful moon! At the last moment the moon turns a beautiful Sunday day into a sublime Sunday!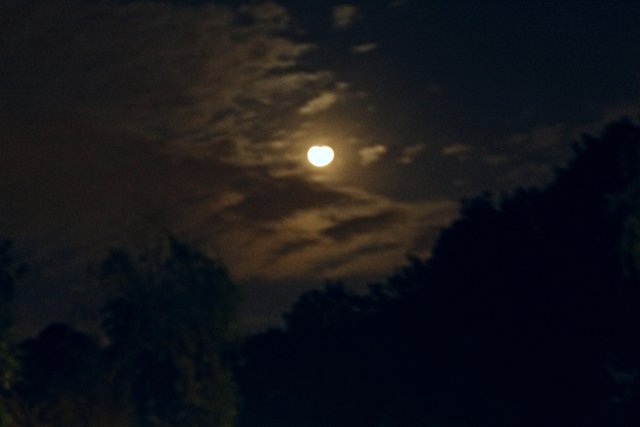 I have presented this Sunday as a small travel post. A travel as a walk on a boulevard in Bucharest, Romania. Maybe someone is interested in visiting these places.
Inspired by #sublimesunday a tag from @c0ff33a and #beautifulsunday (hosted by @ace108) plus a beautiful day of Sunday! Thanks for the wonderful idea. You probably had it on a Sunday.