Spreading The Awareness : Beware Of Facebook's Online Paluwagans
This morning, a friend whom I met online greeted and asked how I was. The conversation went well until she asked if I am still open to invest in an "Online Paluwagan". Some people may not know about this but there are private groups on facebook which offer Investment Schemes.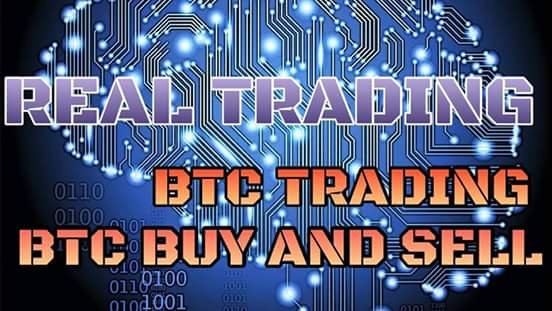 "Invest. Wait. Earn."
This is their number one motto. I started joining one of the "Online Paluwagans" or "Onpals" April this year when a friend invited me. These Onpals claim that they are doing some Cryptocurrency Trading. I never had any idea what Cryptocurrency is all about that time. Lol XD

Back then, it was my fourth month of being a professional in the corporate world. I guess I was so caught up with the idea of having some passive income which led me venturing the so-called "Online Paluwagans".

Most of them require a minimum investment of 1000 Pesos per share. Each share would mature after a certain period. For instance, your 1,000 Pesos will turn to 1,800 Pesos after Seven days. Seven. Damn. Days. Crazy, right? Imagine you would just wait for the principal and interest without doing anything! That's why it's very normal seeing those people invest 20k upto 100k!!!
Here is an example of their Complan or Commission Plan or whatsoever they call it: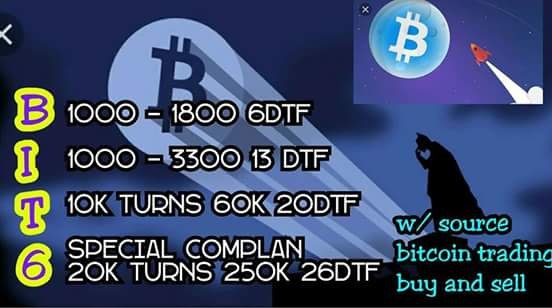 1,000 Php turns to 1,600 Php after 6 days
1,000 Php turns to 3,300 Php after 13 days
10,000 Php turns to 60,000 Php after 20 days
20,000 Php turns to 250,000 Php after 30 days
I totally understand that entering those kind of schemes accompanies great risks. Hence, I invested some of my savings which I consider to be the amount that I am prepared to lose. As far as I remember, I started with an investment of 4,000 Pesos, but I think my timing was just right. Delays of Payouts started to occur. I actually thought it was just a normal scenario since the admins guaranteed they were just experiencing some technical problems in the banks due to big payouts. I can still recall how they send proofs to their members having a total of one or more Million per day. So I waited, and waited, and waited. Until I decided, why not try other Onpals while waiting for my payout? And so did I.
I think there were 7 Onpals I entered that time for I have always thought of "diversifying the risks". If the other fails, I'm still left with other options. Indeed, some of them failed, but the others were still paying good. I got so addicted to it that pulling out the capital I've put never reached my mind. All I wanted was to reinvest and reinvest.
Until messages like these are starting to come up.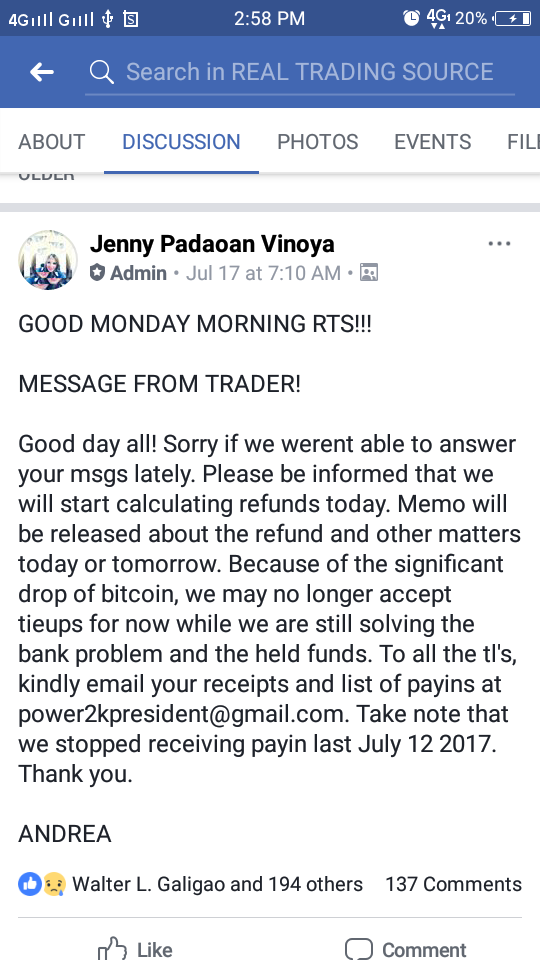 They'll promise you for some refund because their investments and other technicalities have all gone wrong. No, you have no right to rant nor complain on their posts for you have a great chance of being kicked or banned from the group without having your single cent back. For short, you are being blackmailed.

You're either left with two options:
Option A: Just comment "I am positive everything will be alright. We will all have our Payouts soon"
Option B: Just be quiet. Don't say anything that can harm your "investments". Shhhhh!!!
I later realized all of them are Ponzi Schemes! Have you heard about it? The Snowball Effect?
Ponzi scheme is an investment swindle in which some early investors are paid off with money put up by later ones in order to encourage more investors.

- Merriam-Webster Dictionary
Simply put, those crocodiles behind sheep's clothing are just accumulating some funds while waiting for the right timing to do their dramas! Most likely, the first month is the accumulating stage and the second month is the dumping stage.
I believe there are some individuals who filed case against those admins but failed to push through since most of the responsible people behind the modus are using dummy accounts.
Instead of mourning for my losses, I played even. I searched for an early-rising Onpal and betted on it. 1,000 Pesos turns to 4,800 Pesos in 7 days.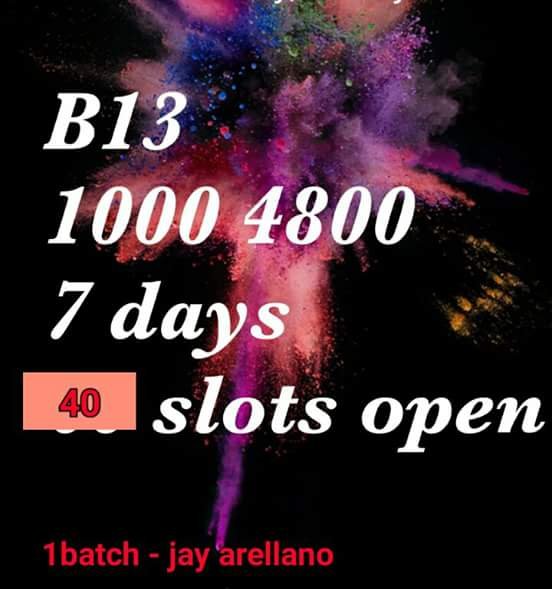 1,000 Php turns to 4,800 after 7 days
I invested my remaining 5,000 Pesos and as soon as I got my Payout, which is more likely equal to my overall capital, I disconnected myself from Onpals and started to learn Cryptocurrency and the Real Cryptocurrency Trading!
That was my biggest regret. I should've stopped already, knowing that the payout I received came from the innocent Pinoys who were just seeking for financial gains like me.
Upto now, I really feel guilty using those gains at the expense of other people's losses. And that's one of the reasons why I am here, it is to spread the Financial Awareness every Filipino must possess. As much as possible, I want to prevent my co-Pinoys from experiencing the horrible financial mistakes I've committed for I have seen how they suffered with their losses. Some of them are Overseas Filipino Workers who are working abroad who entrusted all of their savings to Onpals, some of them are plain housewives who made huge loans just to have something to invest. I know some people who are still indebted heavily, and I know one OFW who took suicide for he betted all his savings to Onpal without getting a single peso. It was really heartbreaking to know that he made that in order to fund his fare back to the Philippines and to give treatment to his mother who is suffering from cancer.
To my fellow Filipinos, please save your friends and family members from investing in schemes like this. I believe those greedy people are in the move right now while waiting for their preys, because why not? It's Christmas Season and more and more people are enticed with the idea of easy money.
Now, I am happy and very contented with what I have and with what I'm doing. For several months, I self-studied the Basics of Cryptocurrency and Crypto Trading. Though I'm still far from being a pro, I know I will get there soon.
Apart from that, I urged myself to learn what hasn't been taught in school – Financial Literacy. Through reading books, engaging in financial seminars, and reading finance articles, I learned the things I wish I knew before entering into Onpals, but I believe everything happens for a reason. Maybe, it happened to me to have a first-hand experience on the things I want to eliminate in other people's lives. Learning it the hard way made me push beyond limits unimaginable.
Going back to my friend's conversation, I politely declined her offer. Instead, I sent her my previous blogs about Cryptocurrency that could somehow help her move on from Online Paluwagans. I also introduced Steemit to her and upto now, I'm consistently encouraging her to give Steemit a try.
Let me leave you with this phrase:
Stop asking "How" and start investing with your learnings "Now", because Financial Ignorance is very Expensive.
Trivia: Upto now, I haven't received a single cent from my first 4,000 Pesos investment. All I I have received are the promises. No big deal, for I already moved on! hahahahahahaa
---
If you find this article helpful, please share this to your friends and loved ones. Help me spread the Financial Awareness!

Best Regards,
---
You might want to read my previously posted Finance-related articles:
How Will You Spend Your 13th Month Pay?