Greetings steemians
Some of you that are aware of what I do know that I'm mostly a pen and ink guy but I'm learning to paint from some time.
For more than a year now I've been painting with acrylics and my mentor kept telling me that he doesn't use acrylic and all that's good and exquisite in this world are oil paints. And that someday I have to try painting with oils and I will see for myself that they're on a completely different level.
So time finally came when I tried it myself and this came out. I titled it
there were supposed to be people there also but I forgot yet I hope it is still bearable
I think that a series of paintings with these kind of names will be a joy to hang at an art gallery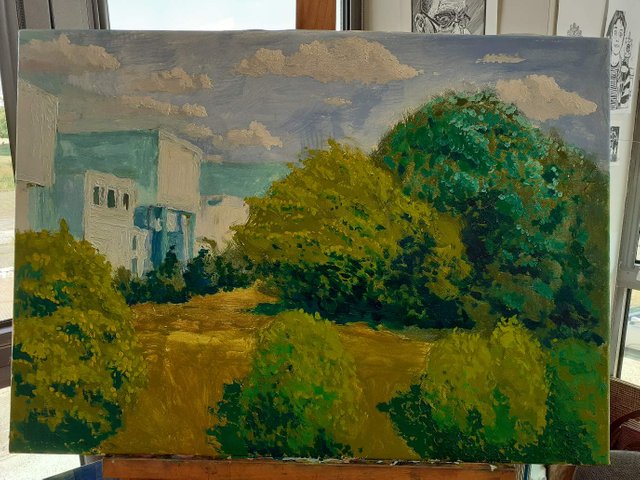 Oh, first time painting a landscape also.
Came out ok but wish I had more time to work with it, but when I get back to art workshop in autumn it's probably going to be too dark outside in the afternoons to finish
process
Basic shapes and proportions.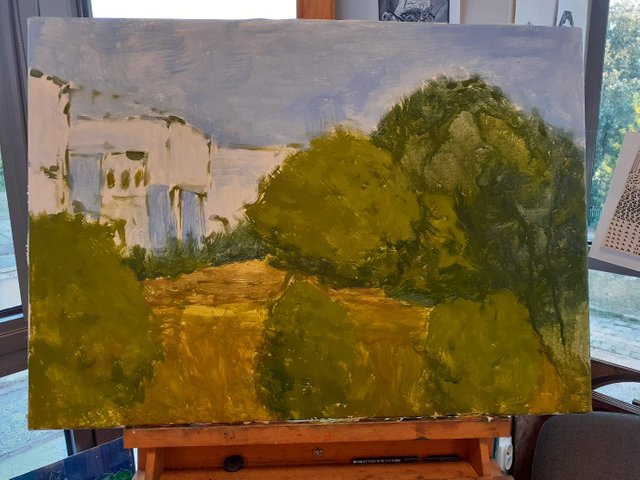 Some shadows. Lately I got a tip that it's good when shadows go into the cold blue area and the light parts are more of yellow/red. I like that effect pretty much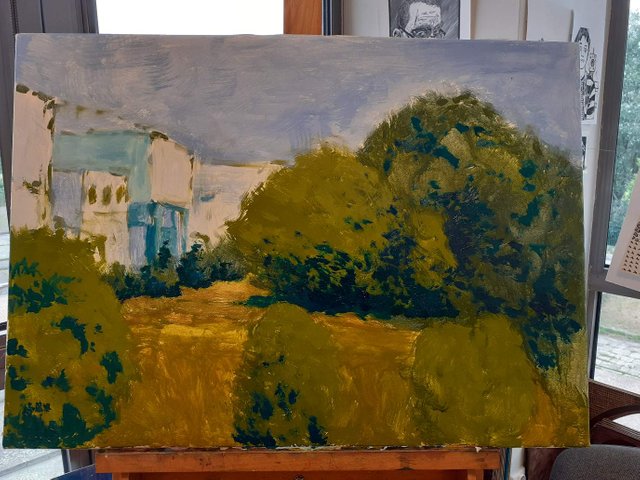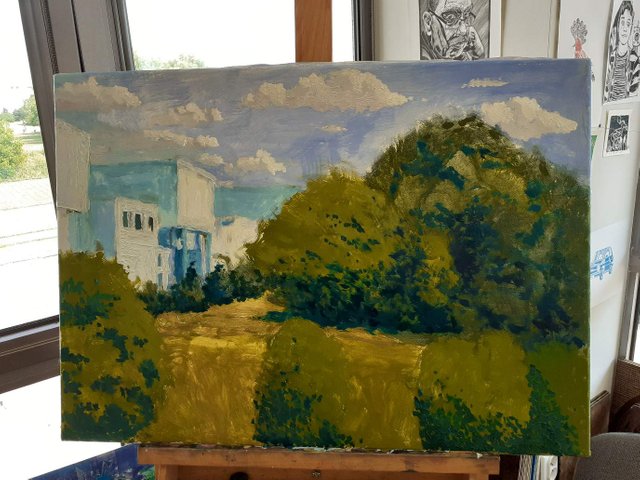 More details
There were people picnicking on the yellow grass in the right side and they looked so unbelievably happy that they were my primary reason to paint that scene, unfortunately enough they weren't there the second day and I forgot to paint them ;)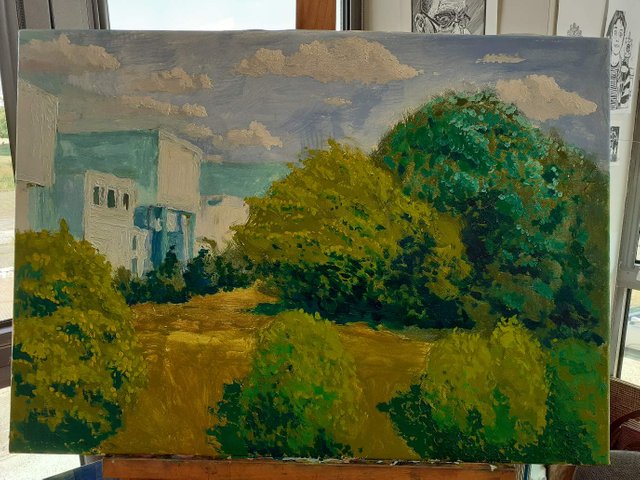 Last shot with a view, looks different than from the place where I stood when painting but I couldn't capture it in the right angle
Besides you can see that I still have problems with getting colors exact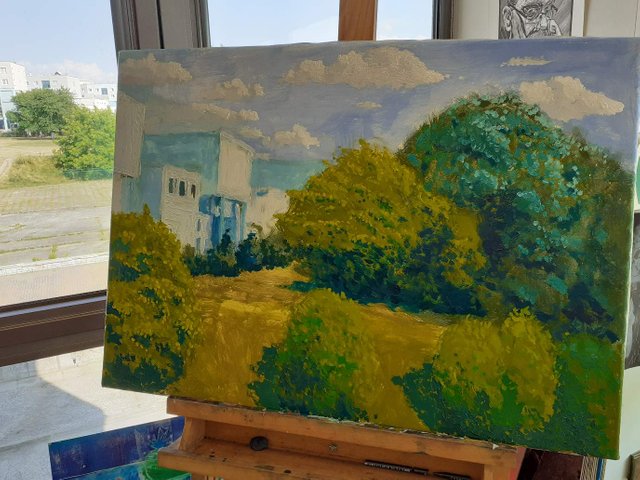 Right, thank you for stopping by and have a great day :)
Cheers
Oh, them oil paints, I can't tell a reasonable difference in their favour. This time they were mixed with some media making them really ... for lack of better word I say "watery". , I think I like paints more thick. Gotta keep on trying i guess.
Oh and it was my first time painting on canvas :D beats primed paper alright
Posted using Partiko Android