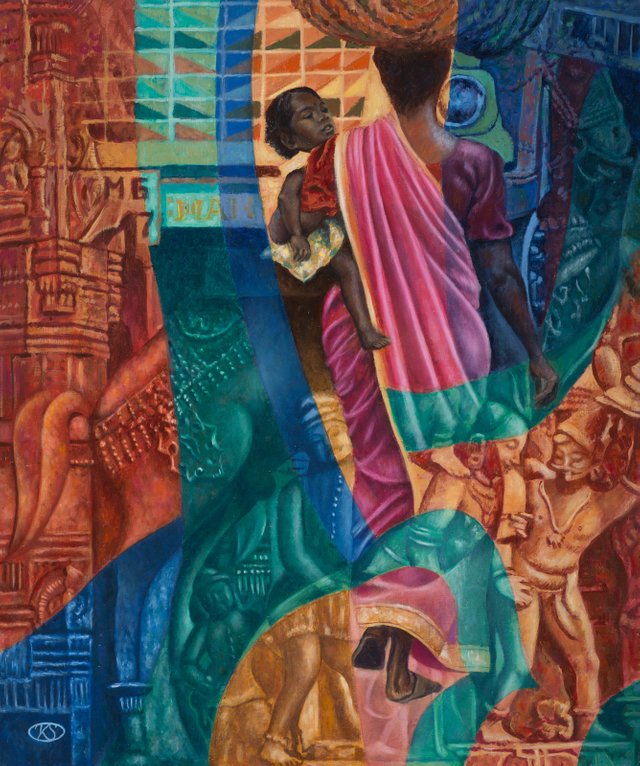 I have a particular fondness for Southern India, and it was during one of my trips which started in Chennai and ended in Kerala that I took the time to visit the Srirangam temple. It is a huge compound, one of the largest in India. Laid out in a plan of four concentric courtyards, a visitor enters through a series of immense doors, and eventually arrives at the center.
I was quite impressed by this series of sculptures and worked them into my painting. (Photo by Rajaraman Sundaram)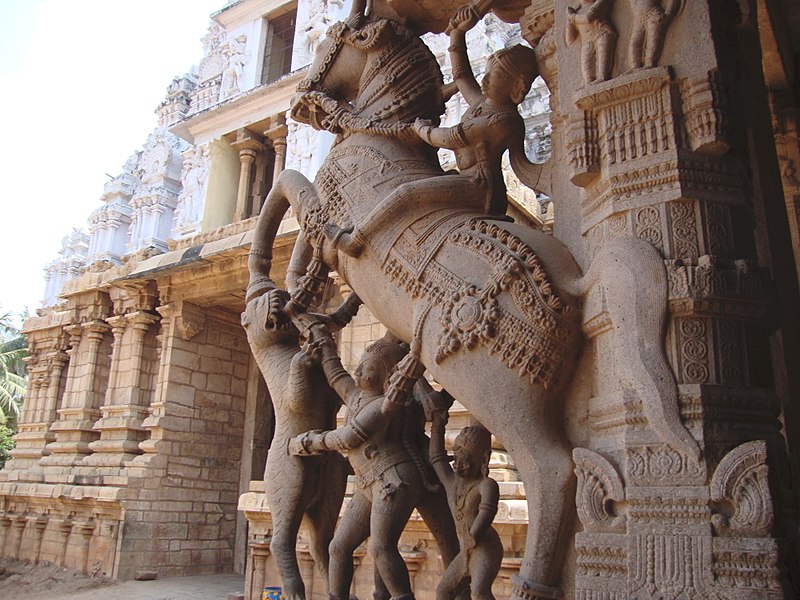 In this painting, I try to communicate a feeling I often have in India of movement, color, traffic, women in beautiful sarees (unfazed by the general confusion) temple sculpture, and life bubbling up everywhere.
Here is a detail of the painting: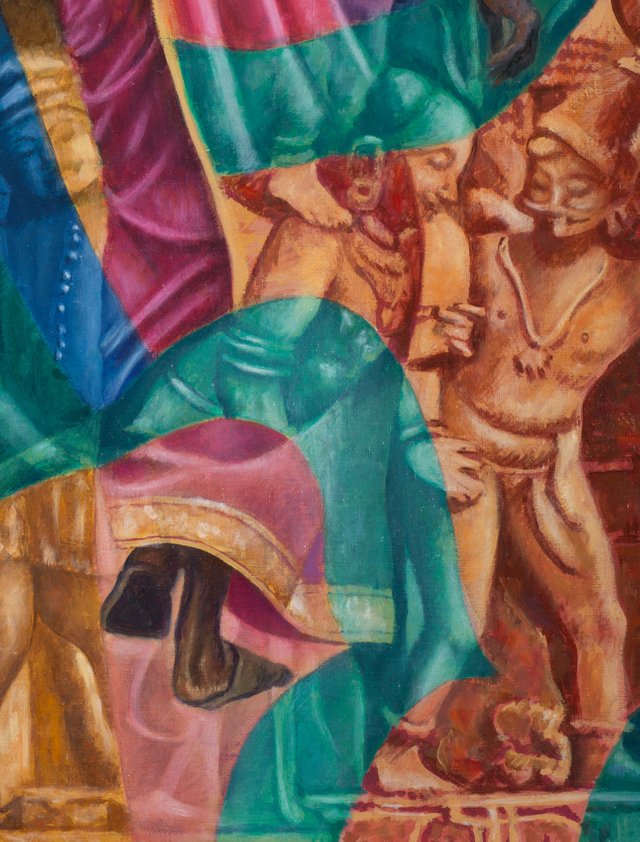 Hoping the Steemit audience will enjoy this post, I invite comments, upvotes, resteems....and for those who would like to see more of my work, please feel free to visit my website: www.kathleenscarboro.fr