Artstorm Contest #13 Day 4 - Theme Today - Umbrellas or Parasols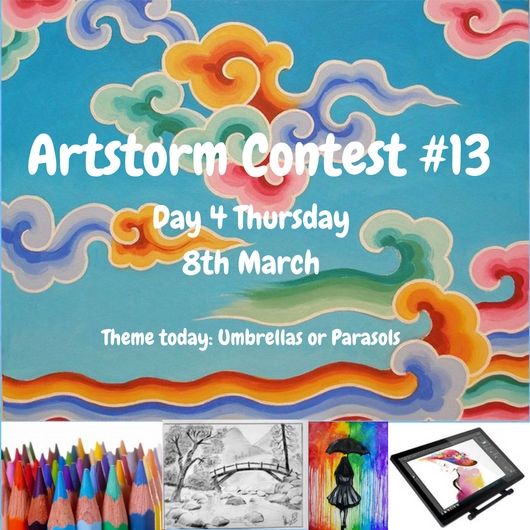 Day 4 is now finished.
Here is a link to Day 5, theme 'buttercups and daisies', in case you would like to enter:
https://steemit.com/artstorm/@deemarshall/artstorm-contest-13-day-5-theme-today-buttercups-and-daisies
Do you like entering challenges that don't take long to complete? Check out @mariannewest's 'Five Minute Freewrite' daily post. Just follow the link to her blog.
Click here if you want to know how I choose winners.