💥💣💥
A little drawing, so you don't say I do not do anything when I really do like 5 drawings at once hahaha, so I keep changing and I do not get stuck with just one. I made a video of this one but I never resolved how to place it at high speed because I had to download a program and I have no memory on the laptop since everything is taken photoshop, and well, I will tell you 😆.
I did it with watercolor, colors, oil pastel and rapidograph, it took me about 20 minutes, I started applying the watercolor (yellow and blue on it), with the help of the colors I added some shadows and highlighted the colors, followed by, on the background I applied the oil pastel (green, red and orange) the green for being the color after the combination of the two primaries, the red for being its counterpart and the orange for the counterpart of the blue, also helped me to give it greater contrast to the image because the girl was lost with the background.
I had to do the signature again because I lost the paper I had been using hahaha, I think I mixed it with all the cuts and went among one of them to the trash, that's why, my dear friends, I do not make one in digital and print it.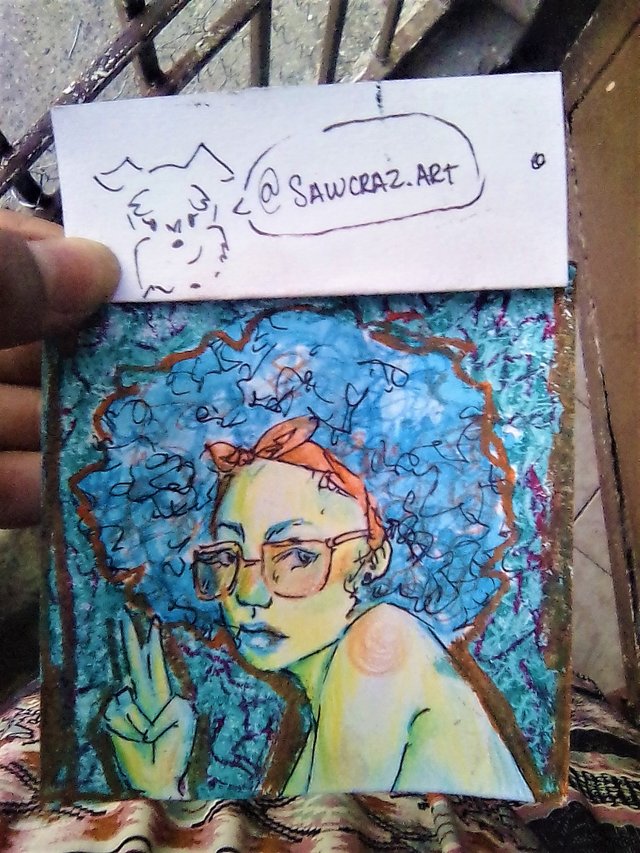 Un pequeño dibujito, para que no digan que no hago nada cuando realmente hago como 5 dibujos a la vez jajaja, así voy variando y no me atosigo con uno solo. A este le hice un vídeo pero nunca resolví como colocarlo a alta velocidad porque tenía que descargar un programa y no tengo memoria en la laptop ya que toda se la lleva el photoshop, y bueno, se los relataré 😆 .
Lo hice con acuarela, colores, óleo pastel y rapidograph, me tomó unos 20 minutos, comencé aplicandole la acuarela (amarillo y azul sobre ella), con la ayuda de los colores le agregué algunas sombras y resalté los colores, seguido de ello, sobre el fondo le apliqué el óleo pastel (verde, rojo y naranja) el verde por ser el color tras la combinación de los dos primarios, el rojo por ser su contraparte y el naranja por se la contraparte del azul, además que me ayudó a darle mayor contraste a la imagen porque se perdía con el fondo.
Tuve que hacer otra vez la firma porque perdí el papel que había estado utilizando jajaja, creo que lo mezclé con todos los recortes y se fue entre uno de ellos a la basura, por eso, mis queridos amigos, no hago uno en digital y lo imprimo.
💥💣💥
Previous sketch that he never wanted to turn around in his life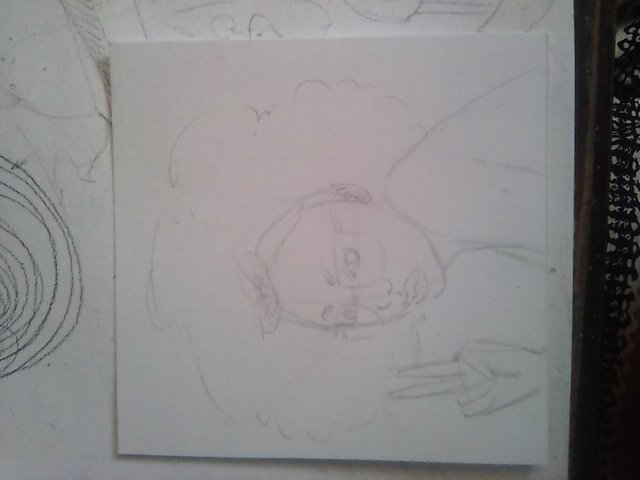 Boceto previo que no se quiso voltear jamás en la vida
💥💣💥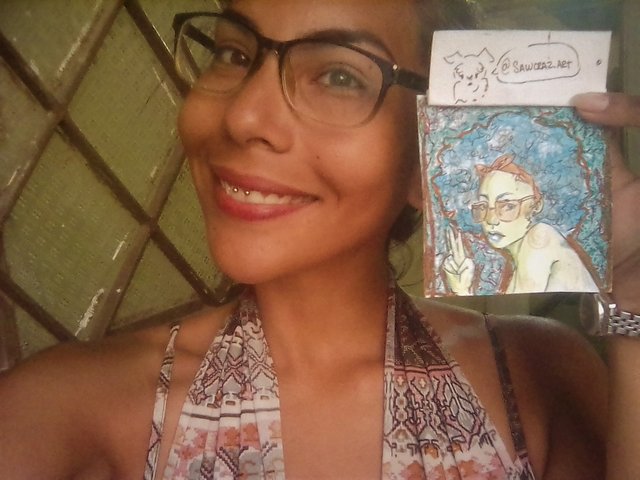 And a picture of me with the drawing to fill the post huehuehue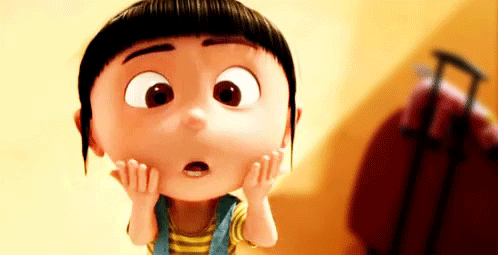 Y una foto mía con el dibujo para hacerle mas bulto al post huehuehue
💥💣💥💥💣💥
---
Repollo is a Project that Works based on MEMBERSHIPS from the users that delegate SP and/or join the Curation TRAIL. Repollo is supported by 2 steemit witnesses, @cervantes y @upheaver, if you upvote them as Steemit Witness you support better rewards for the members of the community.
---
Repollo es un proyecto que funciona con MEMBRESÍAS de usuarios que delegan y se unen a nuestro TRAIL. Repollo es apoyado por dos Witnesses, @cervantes y @upheaver, si tú votas por ellos como Testigos en Steemit Witness apoyas para seguir entregando mejores recompensas.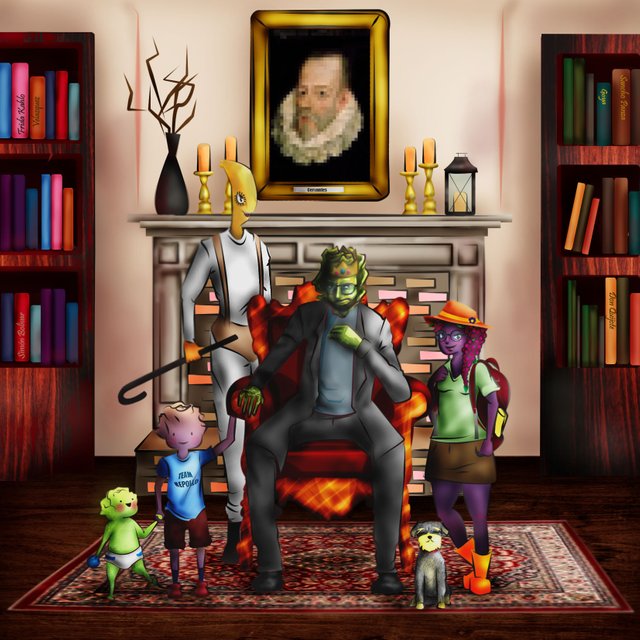 🍀🍇🍀🍀🍇🍀🍀🍇🍀
I hope you like it. A hug for everyone and good vibes 💖
Espero les guste. Un abrazo para todos y buena vibra 💖
🍀🍇🍀🍀🍇🍀🍀🍇🍀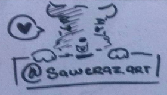 To all of you artists out here at Steemit! Hello~ If you ever are lost and lonesome, please join Steem Artists at our discord chat

We network with fellow artists here on Steemit and we help each other succeed :)
Come and say hi~ ^ __ ^ BNDW community discord channel