While I was sitting at my desk thinking of what to draw, I noticed the small fake plant sitting next to me. I've never really thought anymore of it being just a cute decorative piece. But then I got inspiration from it! And created this fairy: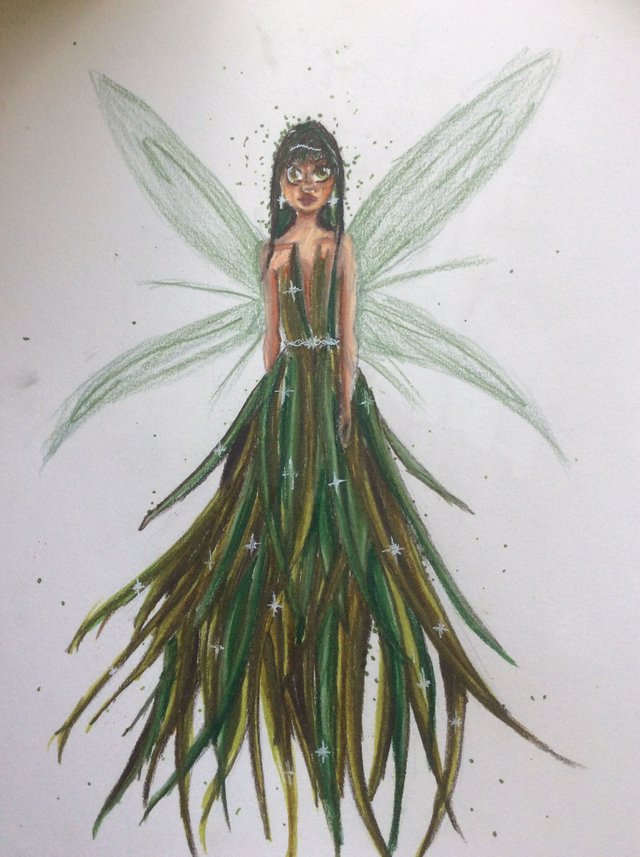 I wanted the dress to be the main focal point of this drawing. I also wanted her dress to fade into the bottom, so then you not exactly sure where it ended.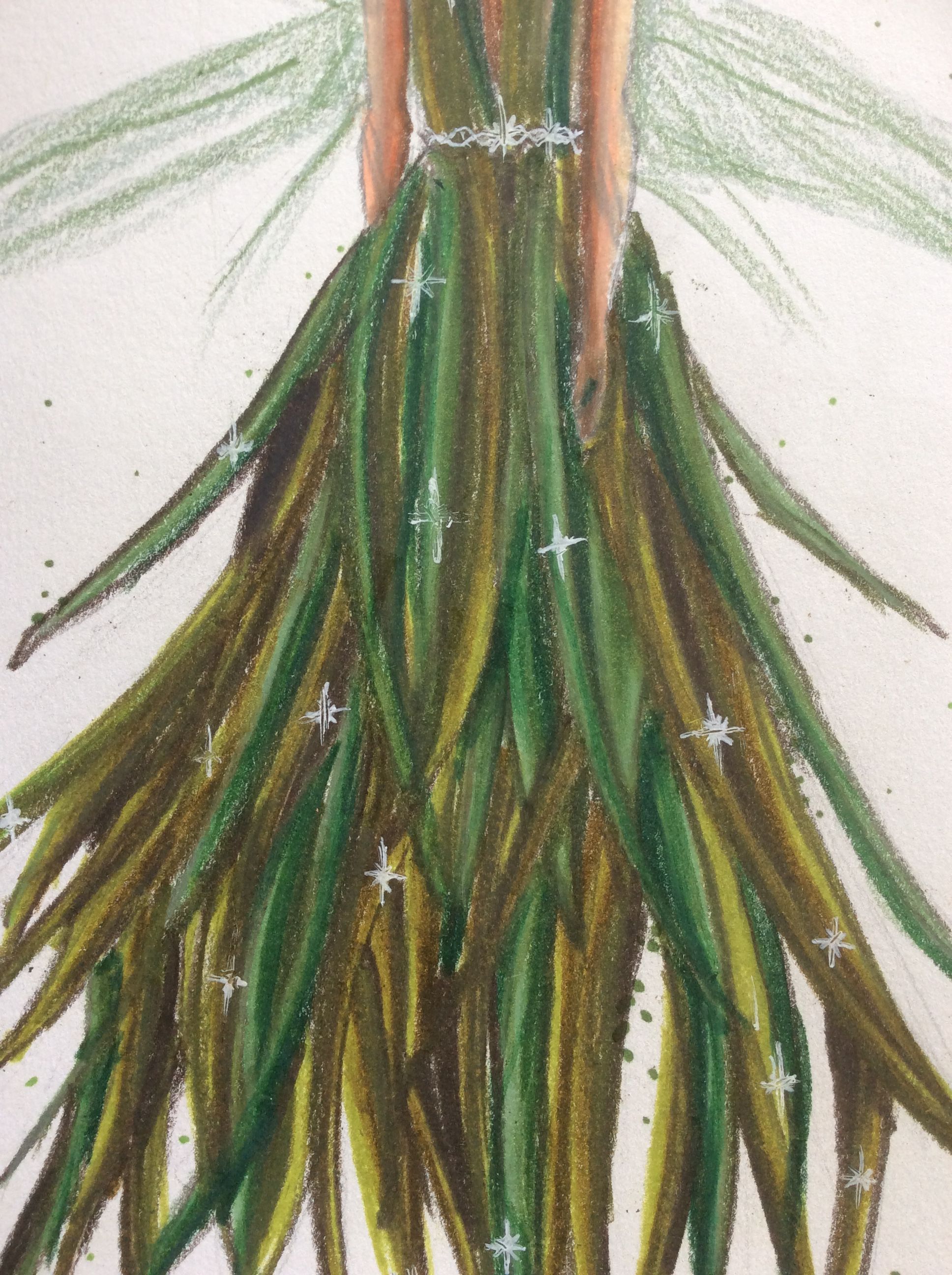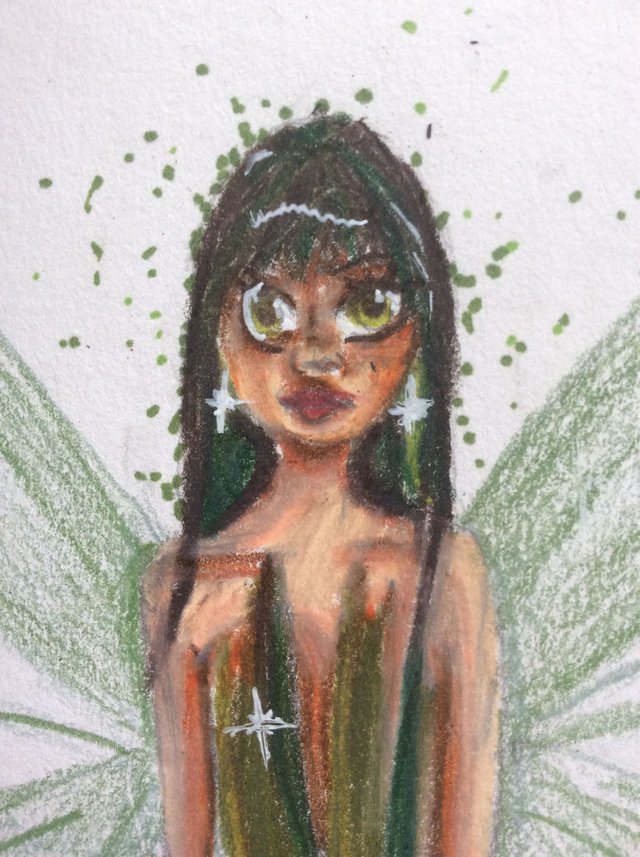 I wanted the top of her dress to look like grass as well. For her face I wanted to keep it simple because the dress was the main focus. I wanted her hair to be ALLMOST like grass. So it's strait, and green tinted. I used a mixture of dark green, and dark brown, colored pencils for her hair. I made her eyes light green instead of dark green, because of all the dark green in her dress. I made her wings long and simple.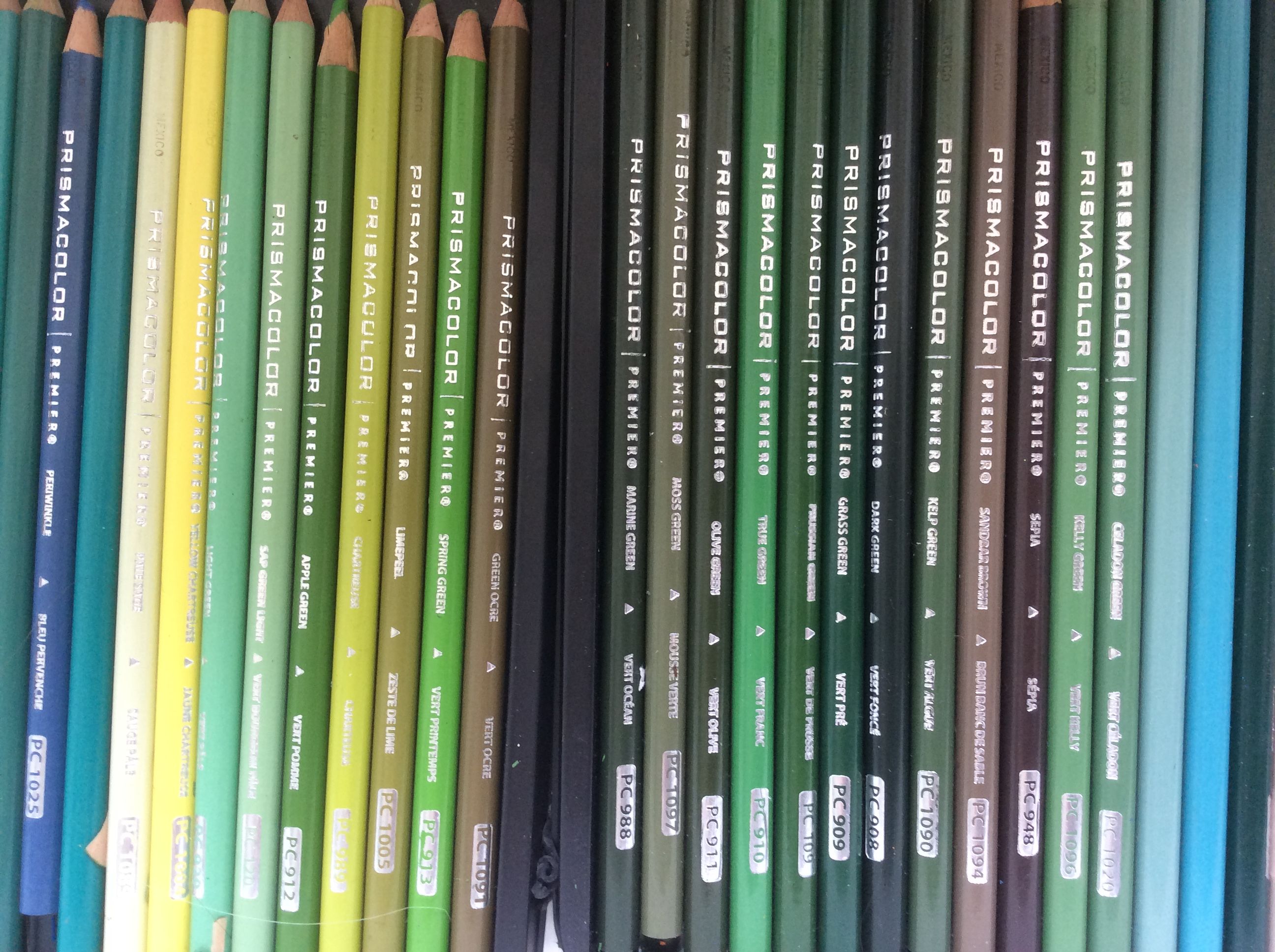 I used a mixture of these greens for the dress, wings, and hair.
Now to the artists block portion of this post. I've come up with 5 simple things to do when you have artists block!
Go outside! Just take your art supplies outside with you, sit down, turn some music on, and just take in the nature around you. No mater what kind of art you do this can help. Look at all the things around you and think of what else's it could be. Or you could just draw what you see.

Look at other people's art. Now it's never a good idea to copy someone else's art, but you just might find something that you like that inspires you!

Draw yourself! You can either do an in depth portrait, or maybe you could draw yourself as a character from your favorite fictional world! This is one of my favorite things to do when I don't know what to draw!

Create I whole new world. Come up people for the work and the lifestyle they live in. Think of names too! Let your imagination go WILD for this part! If your not into drawing people or animals, create a new kind of flower, or soda can!

Find some of your first artwork you made, and try to recreate it! You will be surprised how far you have come, even if you choose one that you did only 3 month so ago! When've you practice all the time you get better. Try and make it look at similar as possible, but use the new thing so you've learned!
Thanks for reading and supporting my post!
-Rudy