There is a theory, that personalities can be related to one of the four elements. Or a mix of them.. which.. ahm.. makes everything possible again. Sort of like in the story of the dog... Two men meet in the street walking their dogs. One asks the other, is your dog a good dog? Yes says the other, look... if I say "sit or not", it always sits... or not...
Anyways, to come back to the original thought, my element supposedly is water. Ok, I like water, rivers, lakes and the ocean. Even was a sailor for some years.. on a submarine, to really get into it, I guess 😜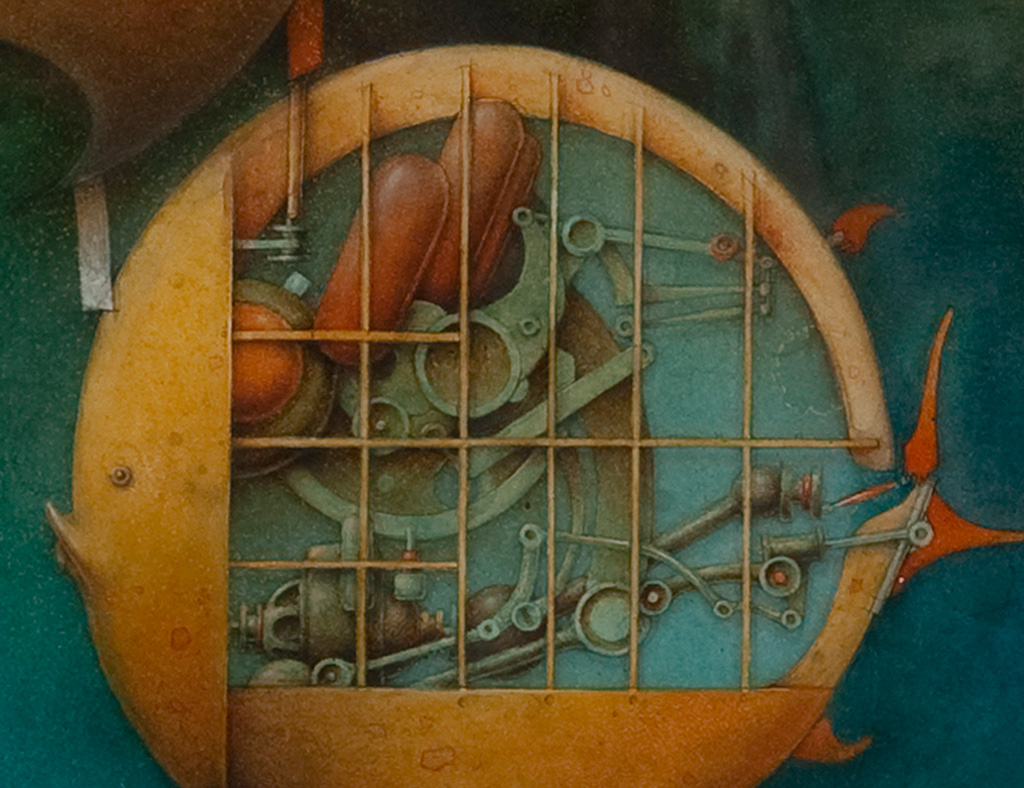 Maybe this is also the reason, why I like fish. I have drawn and painted countless variations, as you can see with a look into my sketch book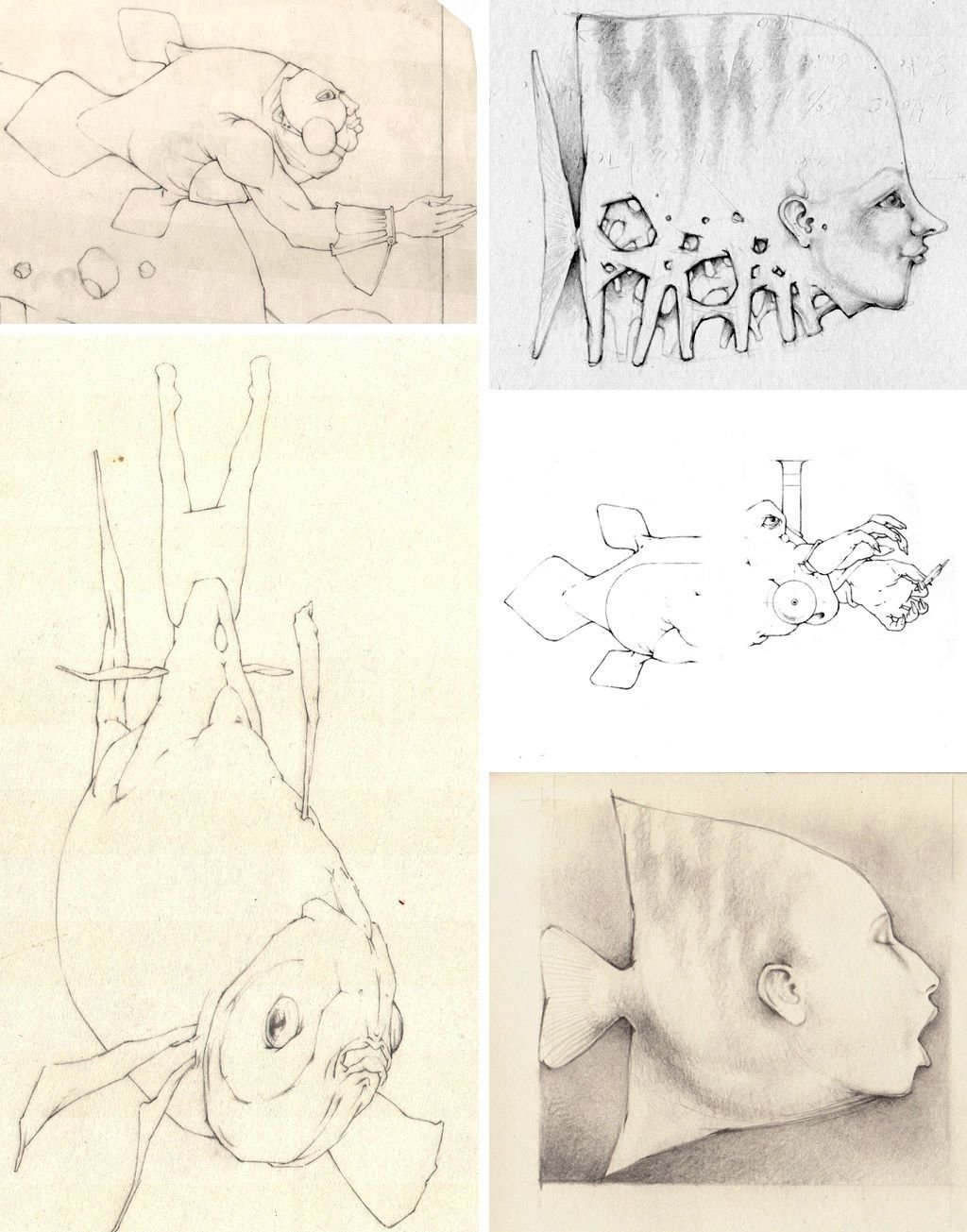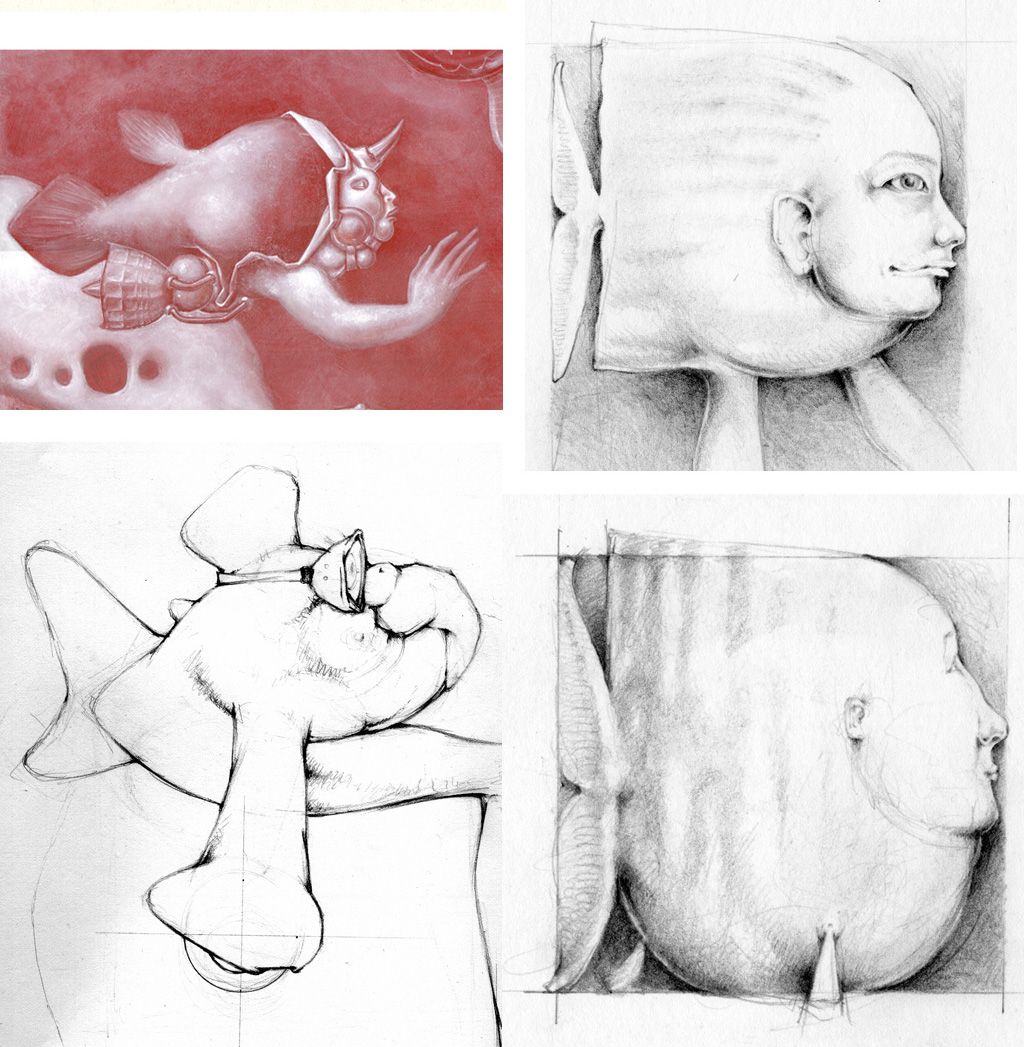 Not all of these will eventually lead to a finished painting, but the little "Blowfish" here did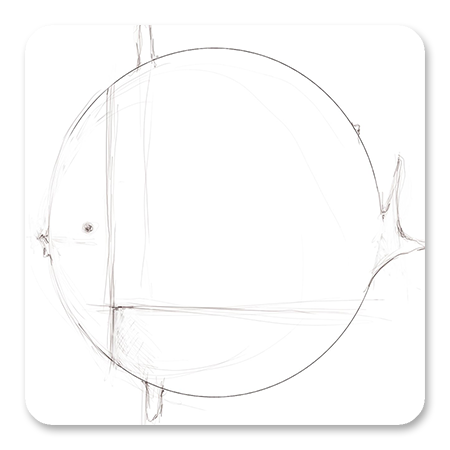 After a first quick pencil sketch, to capture my idea, I design the mechanical parts in a 2D drawing program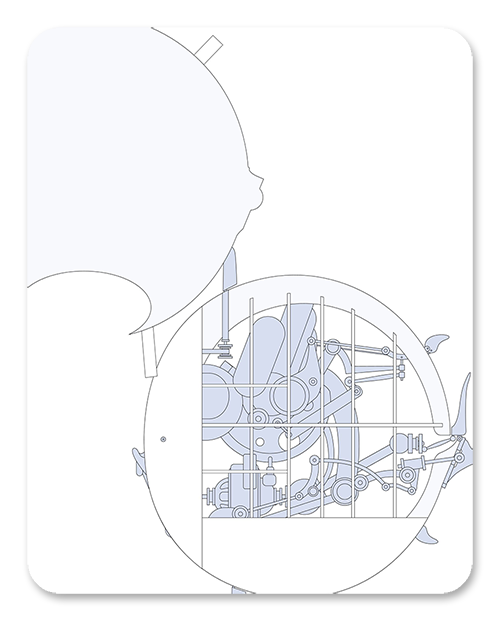 I wanted it to appear like one of those old fashioned paper dolls, where one could put on different pieces of clothing on a cut out figure. In the case of my fish, it was more the removal of the outer skin, so one could see the mechanical inside.
As always, I started with the pencil drawing on glass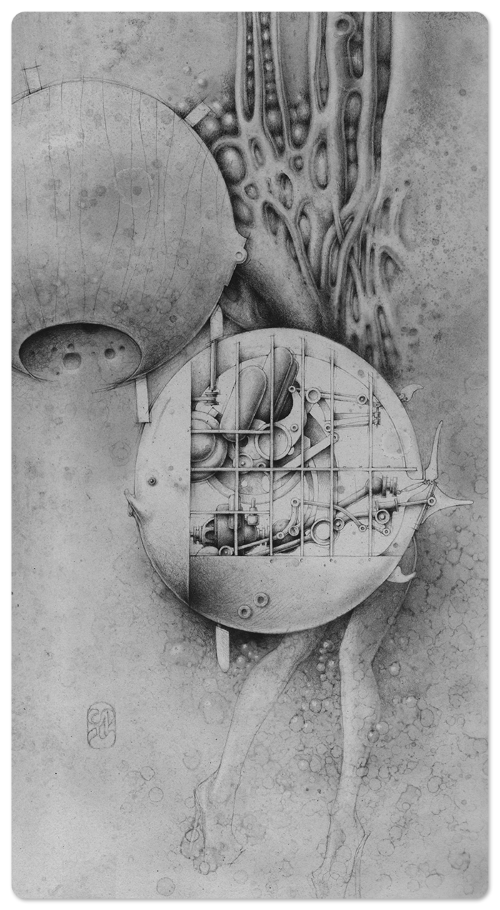 Once that is finished, I add a layer of watercolor and finish it in thin oil glazes. The final step is to build a handmade frame. Its always one of a kind, custom tailored for the painting. In this case, I wanted it to look like an old fashioned little casket or cabinet with moving doors...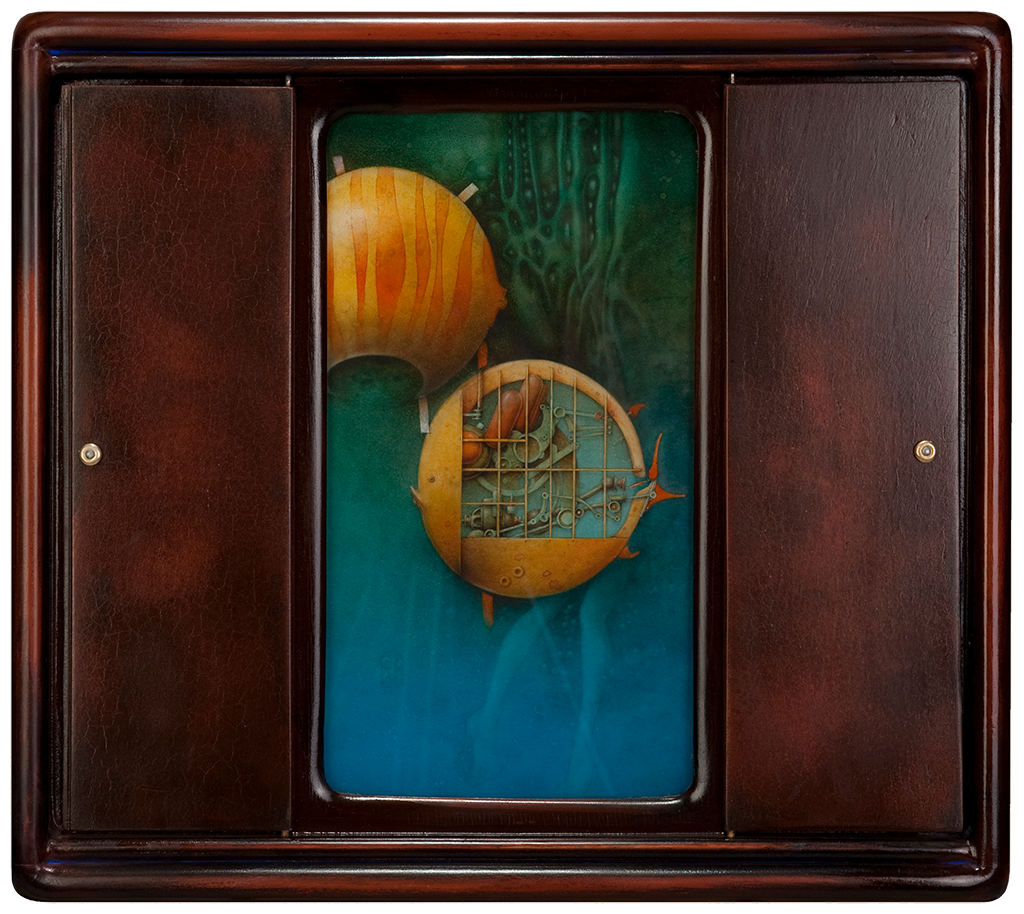 ---
I enjoy reading your comments!
❤
If you like my work, of course I appreciate your upvotes and resteems
---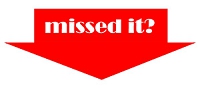 View all my pictures I posted here on steemit!
Viewer discretion advised, nsfw pictures visible without warning!
---
All photos/scans by me of my own artwork done in my special technique as introduced in What is Hinterglas?



Please support Art For a Little Brave Heart