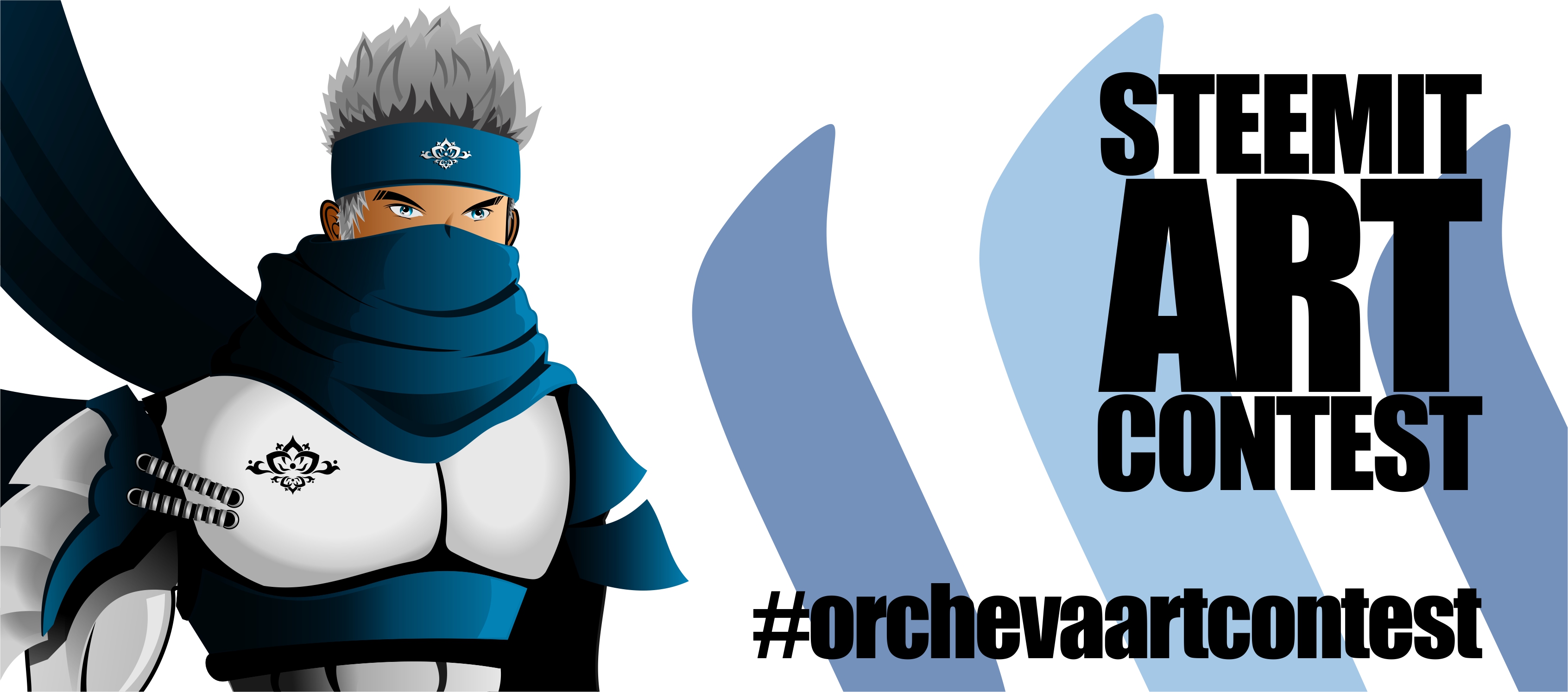 [ENG]
The time has been running for three months since I was first at STEEMIT, It's time to start STEEMIT ART CONTEST. This contest will held every week.
For this first theme is YOUR OWN ANIME CHARACTER, That means you have to create your own anime character, not allowed to imitate anime characters that already exist.
The total prizes I have provided are 20 SBDs from myself, here are the details:
1st Prize = 12 SBD
2nd Prize = 8 SBD
*prizes will continue to grow from the total SBD earned from this post (1st winner 60%, 2nd winner 40%).
I also open sponsors for contest prizes on next week
RULES
Make a new post for this contest with the drawing process
Copy - Paste your post link in this Post Comment section
Your drawing must include your STEEMIT ID
Unlimited drawing type are accept: Sketches, color pencils, computer drawings, paintings and more
Post required to use #orchevaartcontest tag (not have to be a first tag)
allowed to Resteem this post
This contest deadline is on 20th October, 2017
FOLLOW THESE CONTEST AND WORKS WITH YOUR BEST IMAGINATION!
[IND]
Waktu sudah berjalan selama tiga bulan semenjak pertama kali saya di STEEMIT, Ini saatnya untuk memulai STEEMIT ART CONTEST. Kontes ini akan saya gelar setiap minggu.
Untuk tema pertama saya memberikan tema YOUR OWN ANIME CHARACTER, Itu artinya kamu harus membuat tokoh karakter anime kamu sendiri, dilarang mencontoh karakter anime yang sudah ada.
Total hadiah yang saya sediakan adalah 20 SBD yang berasal dari saya sendiri, ini detailnya:

Juara 1 = 12 SBD
Juara 2 = 8 SBD
*hadiah akan terus bertambah dari total SBD yang di dapatkan dari postingan ini (juara 1 60%, juara 2 40%).
Saya juga membuka sponsor untuk hadiah kontes minggu depan
PERATURAN

Buatlah postingan untuk kontes ini beserta urutan proses pembuatannya
Copy - Paste link postingan kamu di komentar postingan ini
Tuliskan username kamu di dalam gambar yang kamu buat
Gambar tidak terbatas untuk penggunaan : Sketsa, Pensil warna, gambar komputer, lukisan dan lainnya
Postingan wajib menggunakan tag #orchevaartcontest (tidak diwajibkan tag yang pertama)
diperbolehkan untuk me-Resteem postingan ini
Deadline postingan kontes ini jatuh pada tanggal 20 Oktober 2017
IKUTI KONTES INI DAN BERKARYALAH DENGAN IMAJINASI TERBAIKMU!