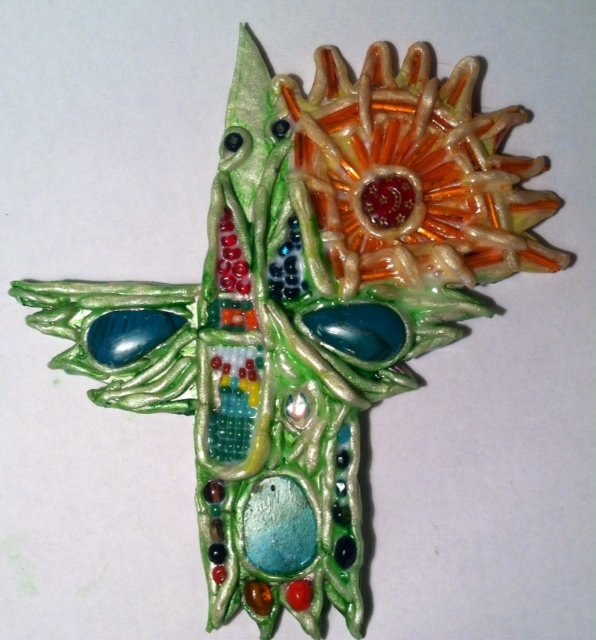 I am doing this SIGIL for my artwork:
"I MAKE AT LEAST $300 A MONTH FROM THE SALE OF MY ARTWORK"
the letters are: M K T L H R N D S F Y W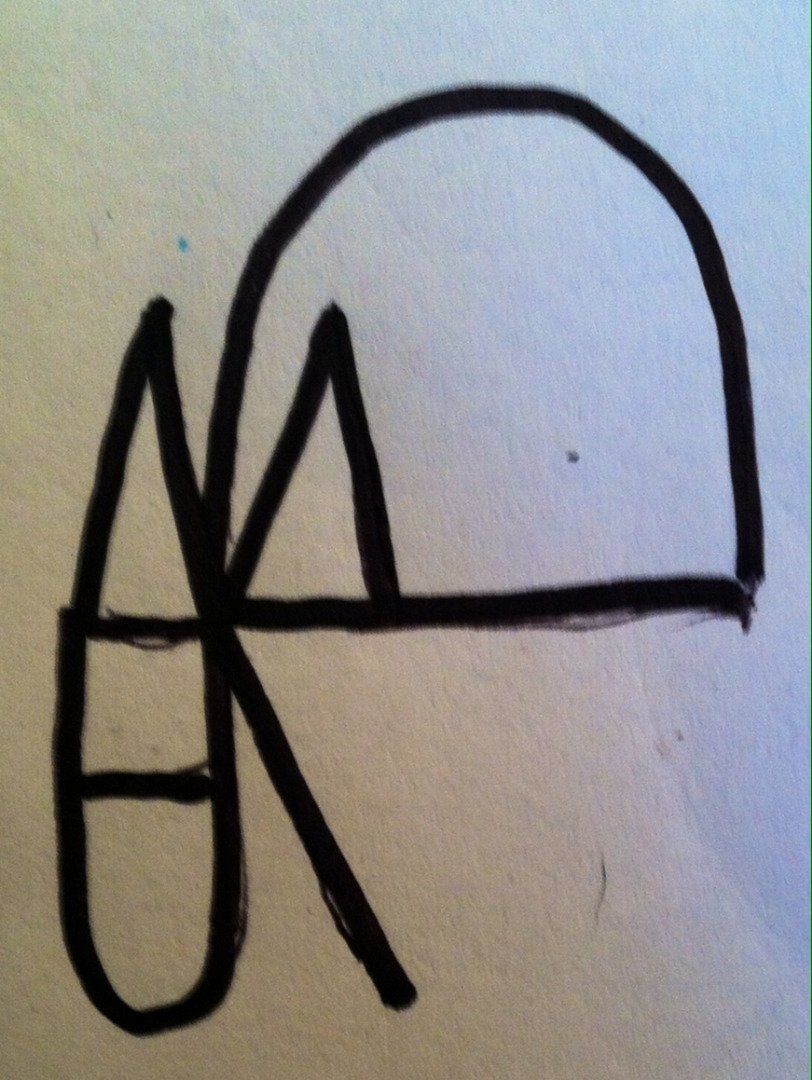 Here is the sigil after I reworked it many times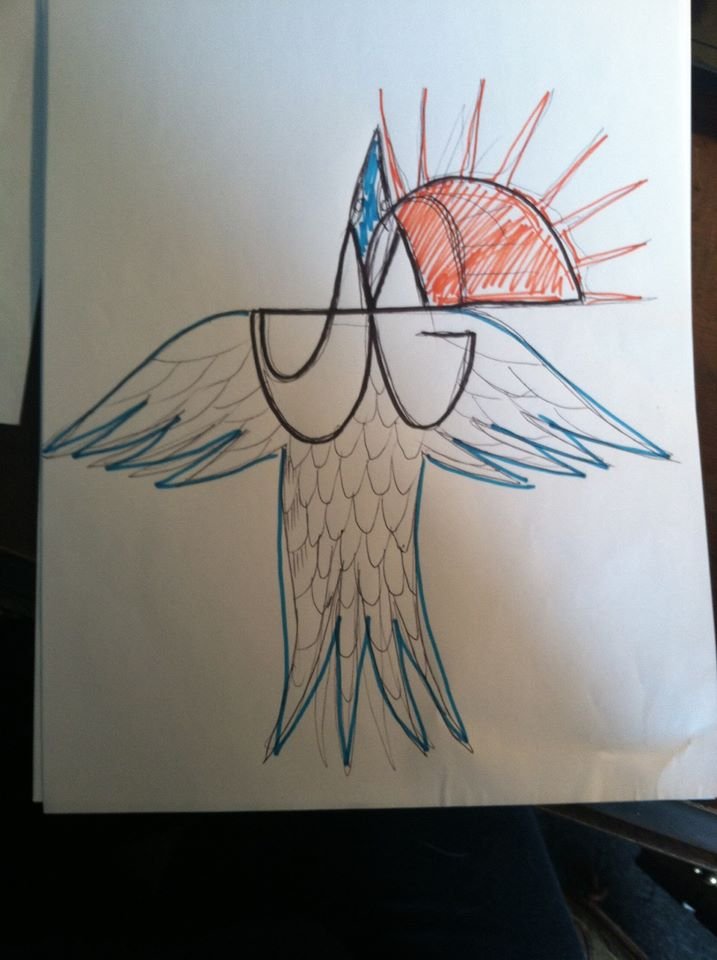 I drew it into a bird, like the Holy Spirit, rising up to the Sun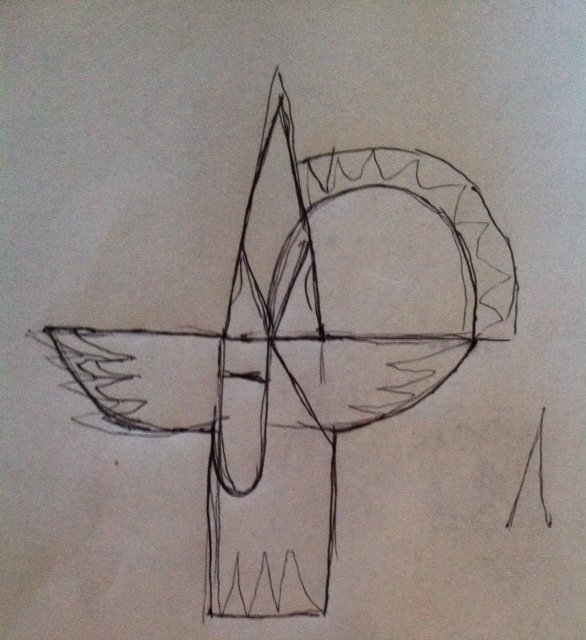 Then I re-drew it so that I could use the drawing as a pattern for polymer clay
4" x 4"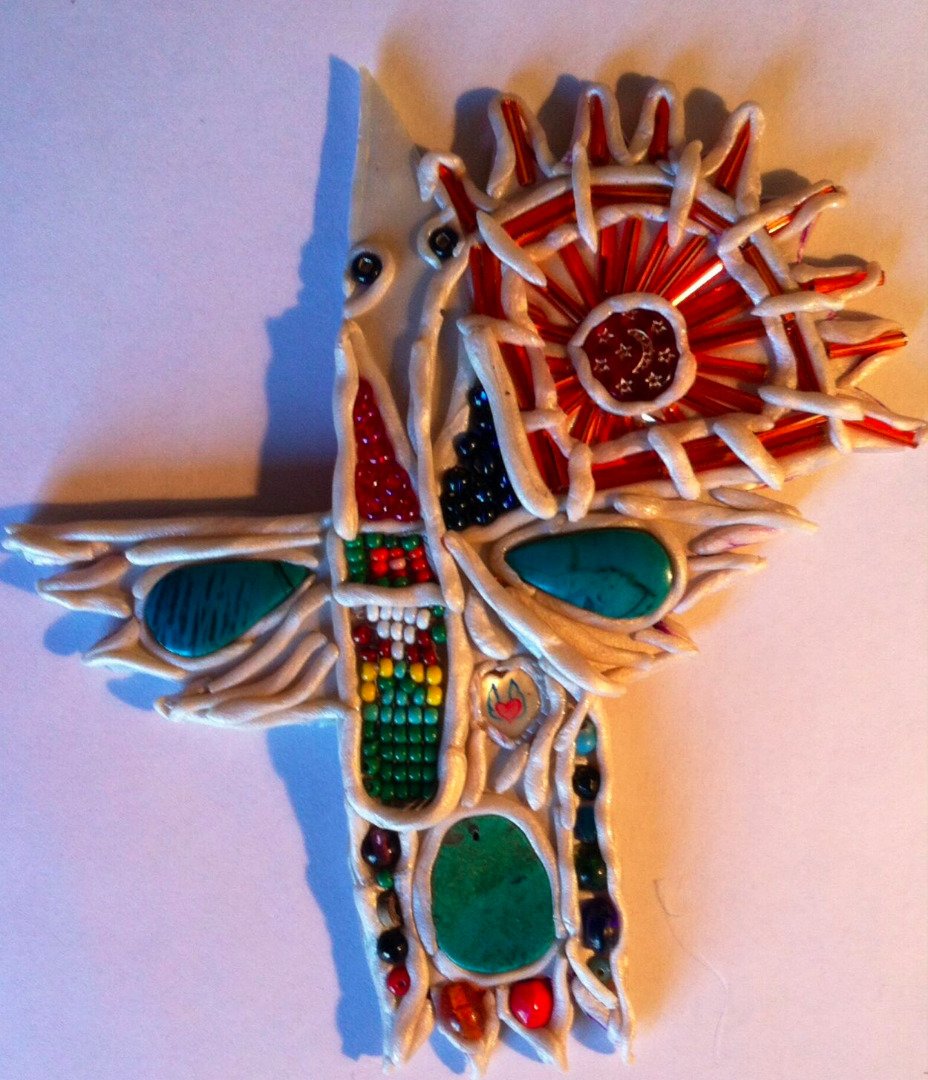 I rolled out the polymer clay into a 1/4" thick square and then traced the drawing of the Talisman onto it. I cut it out with a razor blade and then with the excess clay, began making long snakes with it to "draw" my Sigil onto the bird.
I added glass beads and some turquoise (health, prosperity, love, happiness) from an old single-earring, and some howlite teardrops (calming, spiritual, psychic), as well. I baked them in the oven at 275 degrees for 15 minutes (per 1/4" thickness), and put a layer of mod-podge on top to keep the loose beads in. I am not going to wear this talisman. I am going to put it on my altar or glue it to wood and hang it on the wall. If I was going to wear it, I would have had to pop the stones and beads out, and then use strong glue to glue the stones and beads in after baking.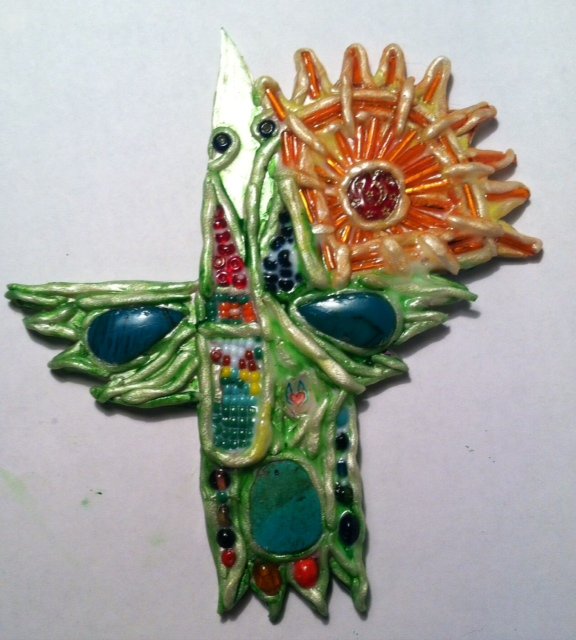 I added a green (growth, abundance) glaze to the bird, and an orange (passion) glaze to the sun, and then wiped them away.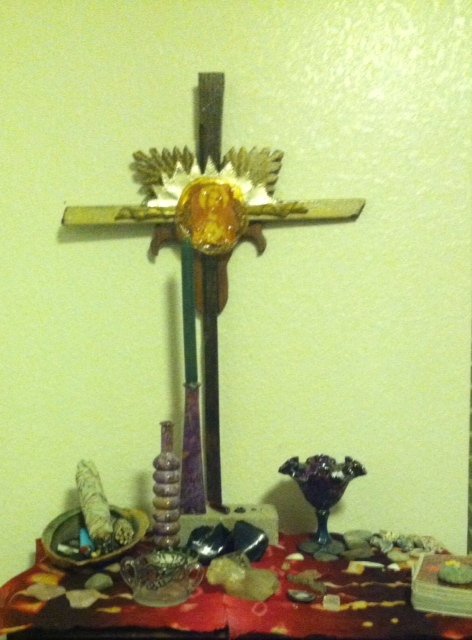 I will place it on my altar to dry...
The Story: Artwork is a prayer - I put it out there to the Universe, and see what comes back to me... I will activate the Sigil (the drawing itself) on January 27th, by burning it. Then I will put the Talisman away for a month so I can let the spiritual seeds sprout, and put it out on the following New Moon, February 26, 2017, to hang in my house.
https://steemit.com/art/@in2itiveart/praktical-magick-101d-sigils-i-have-a-job-i-love-which-fully-supports-me-financially
https://steemit.com/art/@in2itiveart/praktikal-magick-101-c-sigils-and-art
https://steemit.com/art/@in2itiveart/practikal-magick-101b-sigils-a-sigil-is-a-prayer
https://steemit.com/art/@in2itiveart/praktical-magick-101-a-sigils
Artwork © 2017 Joanna Whitney