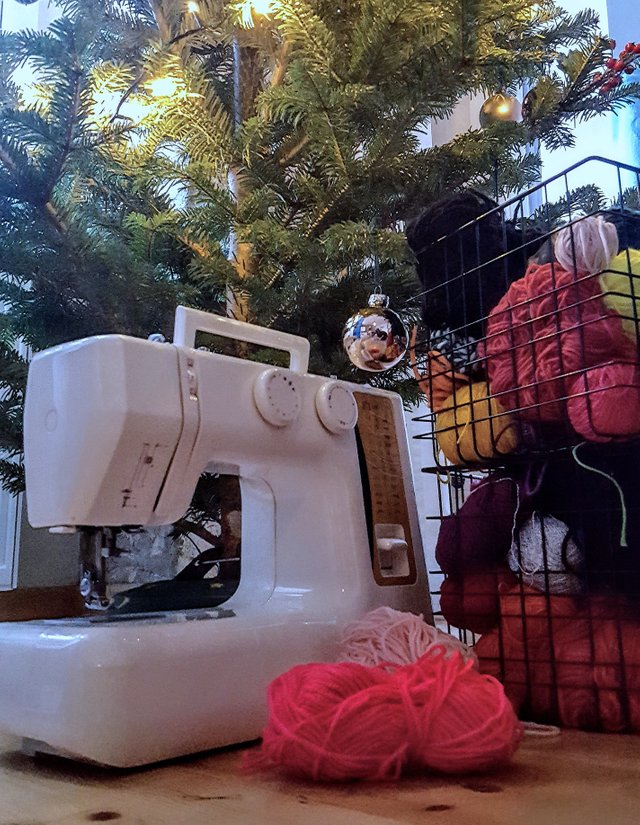 Before beginning this post about fashion, I think that you should own (or have access to) a sewing machine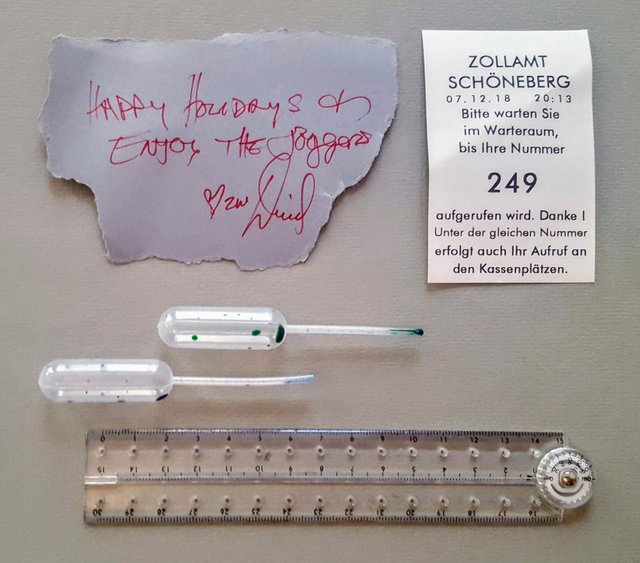 Yesterday I went to the "Zollamt" to get my Zero Waste Daniel's parcel from the USA.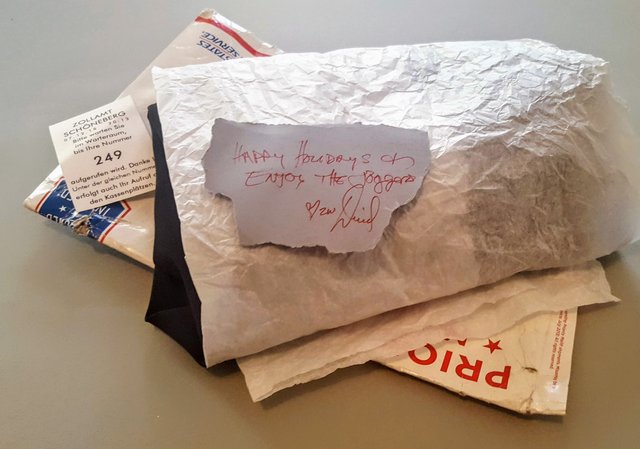 The torn piece of paper, on which Daniel had written a small note, produced a warm feeling in me. It's raining and cold in Berlin.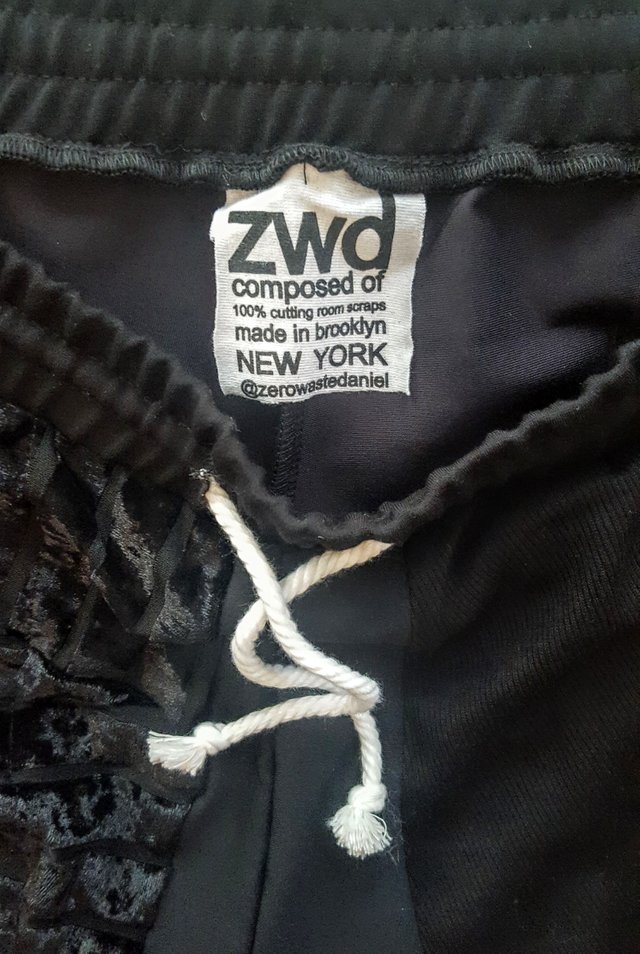 My style spans streetwear, high-tech textile and queer maker lifestyle. I completely disagree with Karl Lagerfeld who said, "Sweatpants are a sign of defeat. You lost control of your life, so you bought some sweatpants." Fashion is about fluid body movements and DIY processes.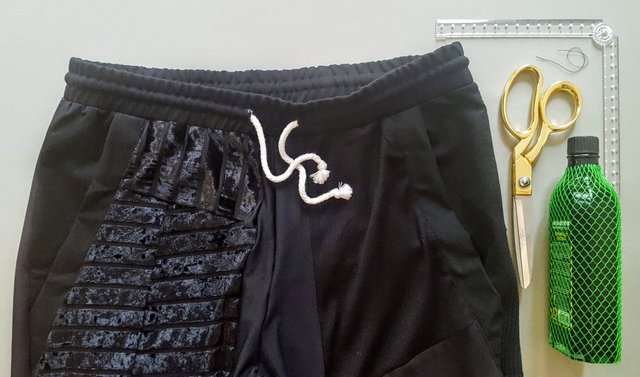 A DIY approach is an efficient way to track the production process, and learn how things are done in order to improve them. I support designers who produce a positive environmental and social impact. That's why I bought this during the Black Friday sales black jogger made by Zero Waste Daniel "composed of 100% scrap material and using a technique called reroll". Each piece is different, I didn't know exactly how my jogger would be.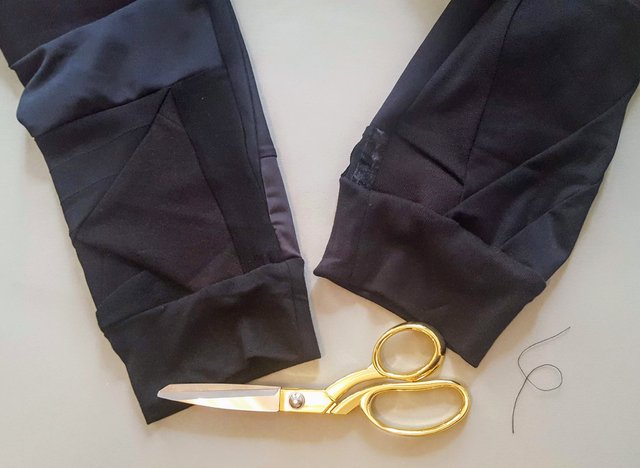 I enjoy studying and experimenting with new techniques. I bought this clothing because I became curious about how this piece is made. It seems that the fragments -that are stitched together to form the fabric- are attached with a overlock machine, the one that is usually used for sweatpants.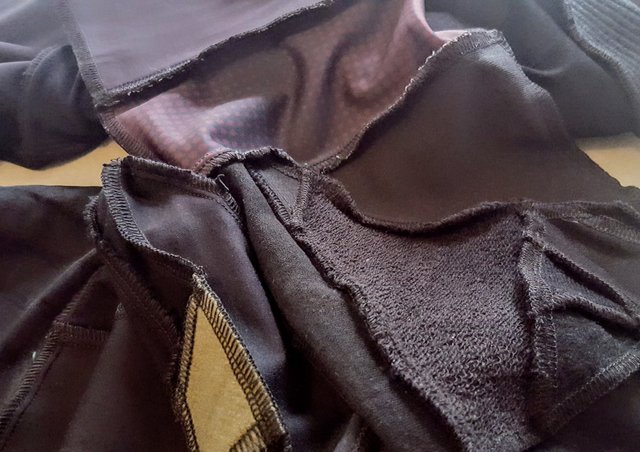 Although the effect produced by the diversity of the fragments is marvelous, my first observation is that the jogger is not suitable for sensitive skin. The large amounts of inside seams and the diversity of fabric scraps produce uncomfortable frictions. Something else bothers me: some fragments are not beautifully placed. A small triangle made of a slightly more reflective fabric is situated right in my buttcrack. I love the idea of being ridiculous. But it has to be wilder and more outrageous.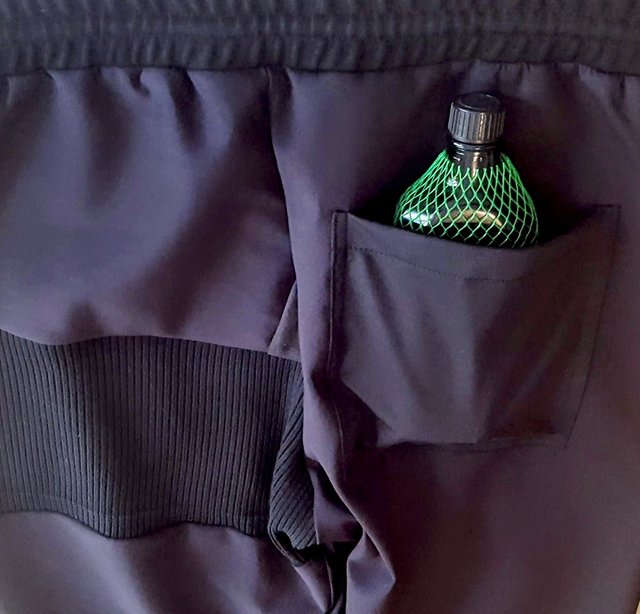 Additionally, the jogger has an important manufacturing defect: the front left pocket hasn't been sewn. I can correct it, or I can choose to leave it open. This is interesting if I need to access my naked skin.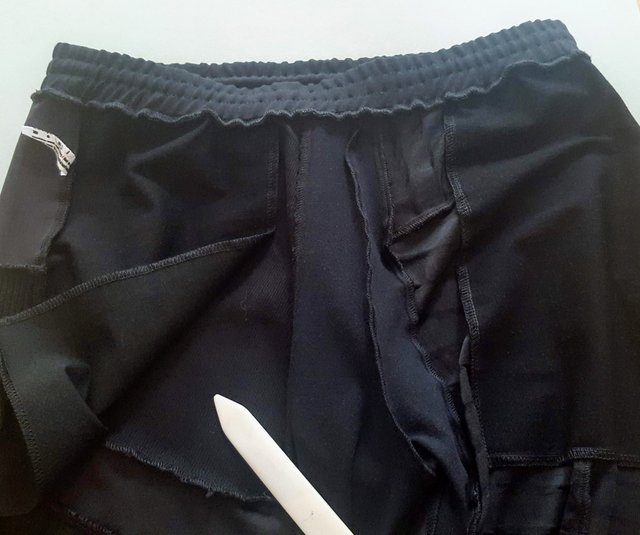 Well, despite the negative aspects, this sweatpant is worth giving my full support. Daniel disseminates dreams of an alternative production process. Imagination is necessary to foster dissident actions. The concept and the product manufacturing just need improvements, which can only happen with the support of a collectivity. I see here an analogy with the STEEM situation. Decentralized social networks are the future, and this will happen with our present cooperative efforts.
---
Here are my recent posts:
The Pearltree Stands Right Behind the Bin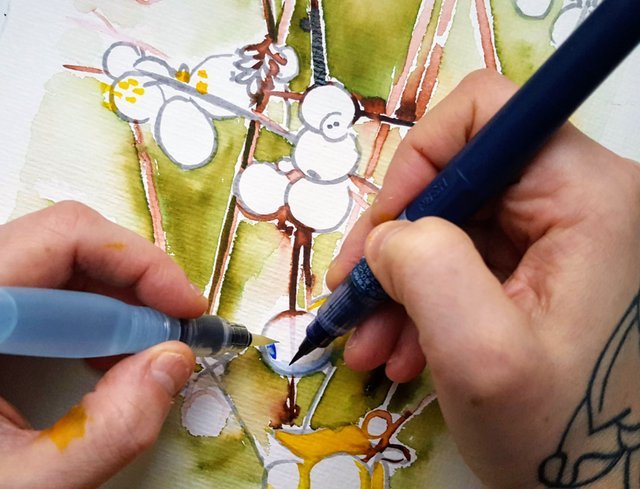 Art Is Like a Breathing Rhythm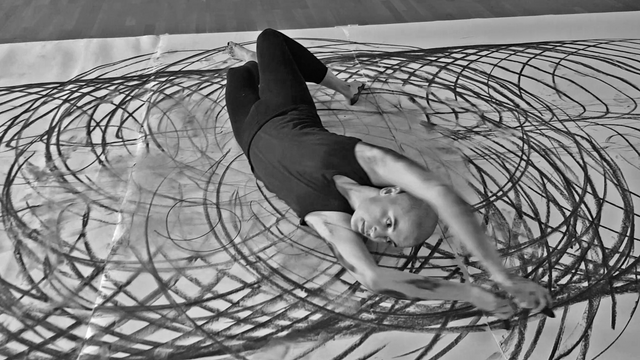 Juxtapose Skin and Paper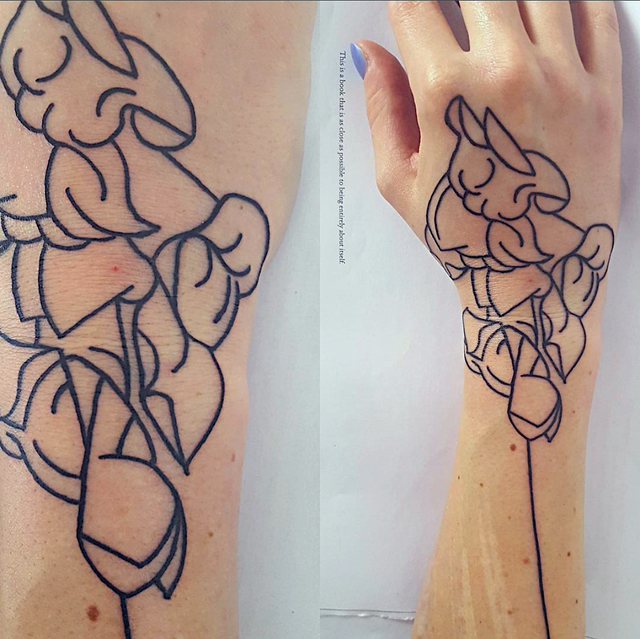 Enjoy the holiday season, dear Steemians!
---
Follow me <3
100% real art content
made with love
by @enbyx