The First Four of My Steemit Comment Stickers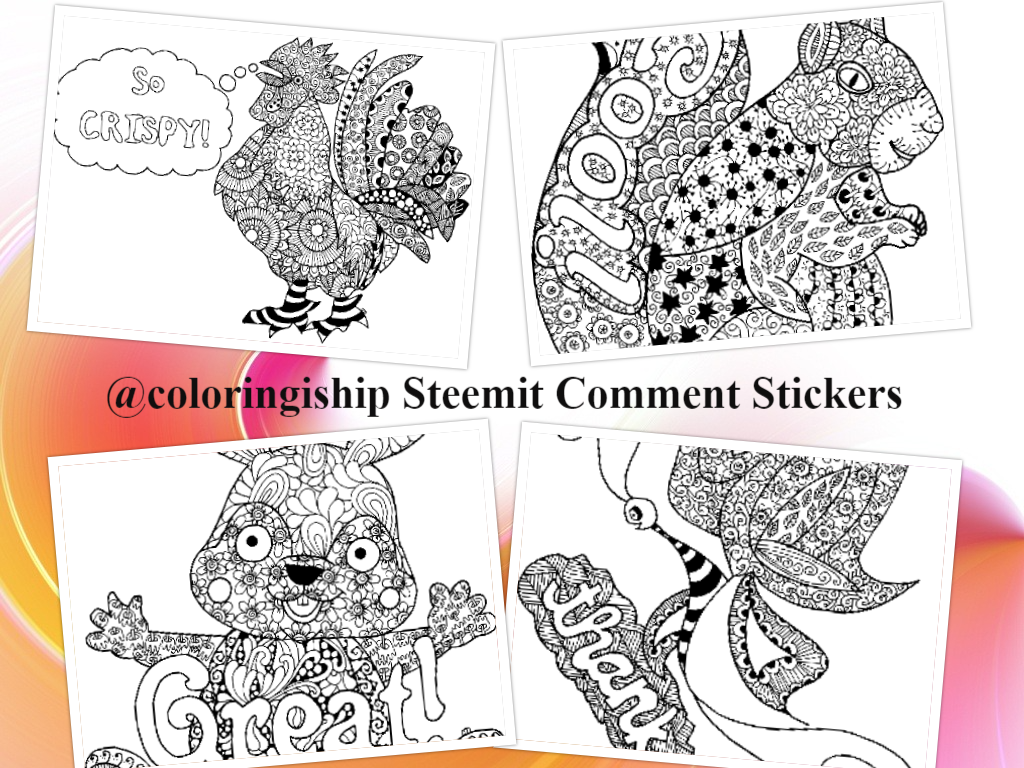 I finally completed four of my Steemit comment stickers! I planned to make five doodles for the first group of stickers, however, the fifth doodle is still in progress.
The four doodles comprised of a rabbit, a squirrel, a butterfly, and a rooster. Each doodle has a short phrase in it - "thank you!", "great!", "cool!", "so crispy!. So crispy!? Why did I include this phrase? Well, if you are from the UK or Malaysia, I am sure you are aware of the latest trending issue, The Rendangate debacle.
The Rendangate Debacle
It all started when a Malaysian-born chef Zaleha Kadir Olpin was criticized by MasterChef UK judges John Torode and Gregg Wallace for preparing a beloved traditional Malaysian dish, nasi lemak, served with a non-crispy chicken rendang. Prior to that, the contestants were asked to prepare a meal that means a great deal to them.
Now, what is the big deal?
Well for those who don't know, chicken rendang is a stewed chicken dish prepared with a spice paste of coconut milk and toasted coconut flakes. Since it is a stew, the chicken should be soft and tender and not CRISPY. Zaleha was eliminated from the show because her chicken rendang was not crispy! How ridiculous!
There is no such thing as a crispy rendang and it was unfair to eliminate Zaleha simply because the judges made mistake!
The judges were criticized by millions of Malaysians including our Prime Minister Najib Razak and the British High Commissioner to Malaysia Vicki Treadell.
Anyway, if you want to know more about Rendangate, you can read the news here.
The Doodles
And that is why I included a rooster with that phrase "so crispy!" LOL. And did you know that "crispy" is a street slang that means very good looking/fashionable/sexy? I didn't know it too until I googled it. So if I use that rooster sticker in the comment it means your photos/artwork etc looks really amazing.
Here are the closeup shots of the doodles before they were digitally processed.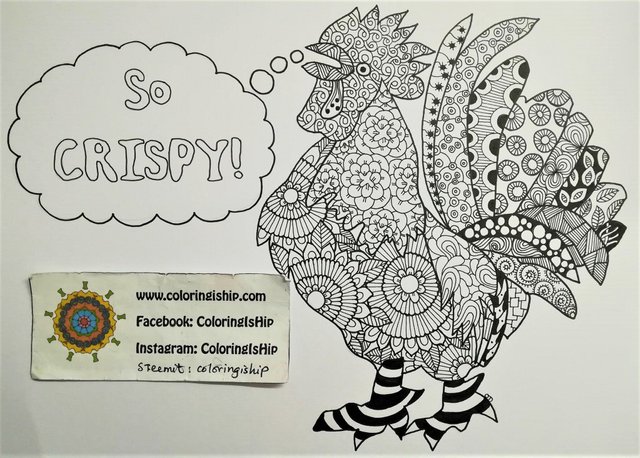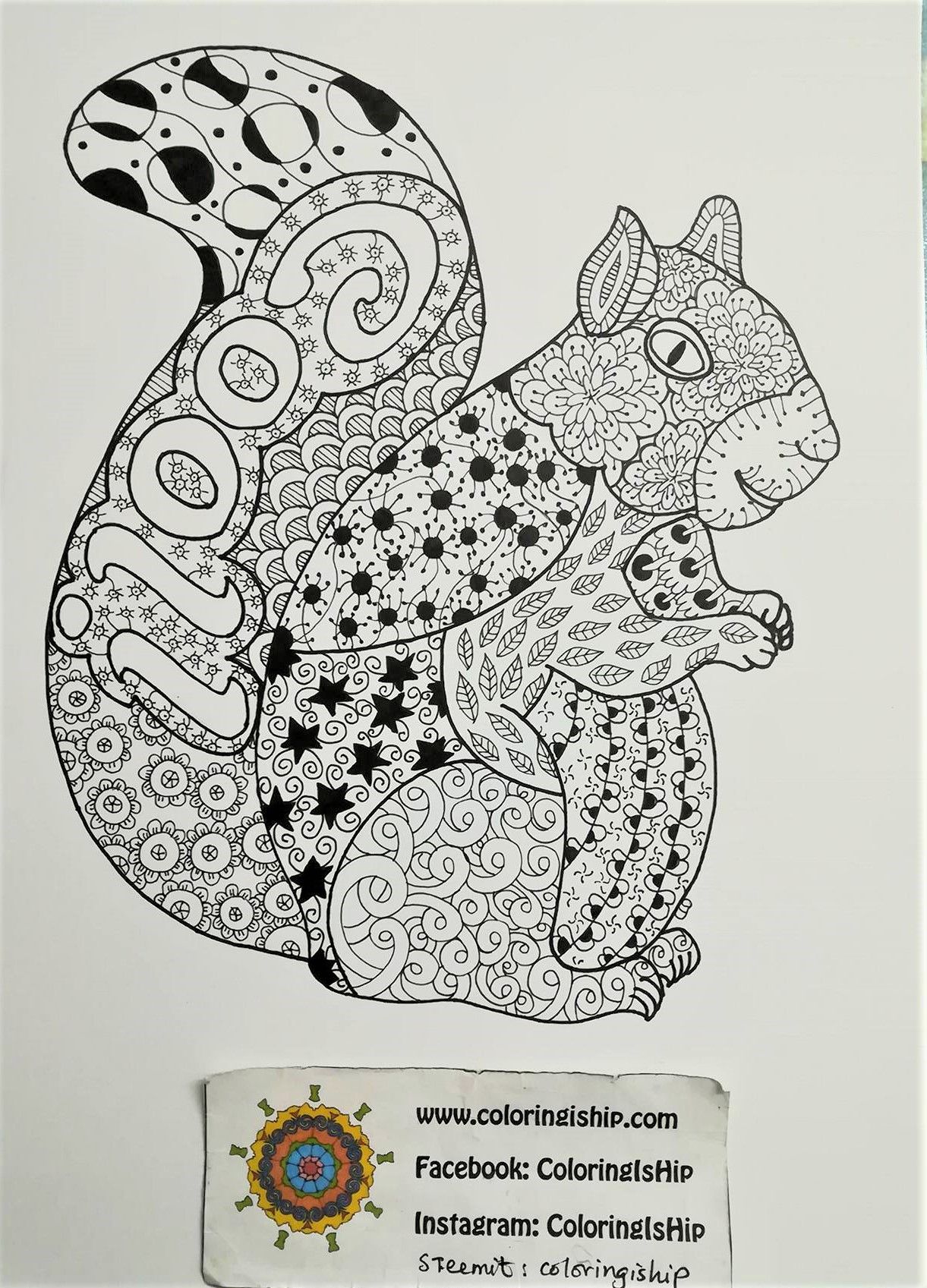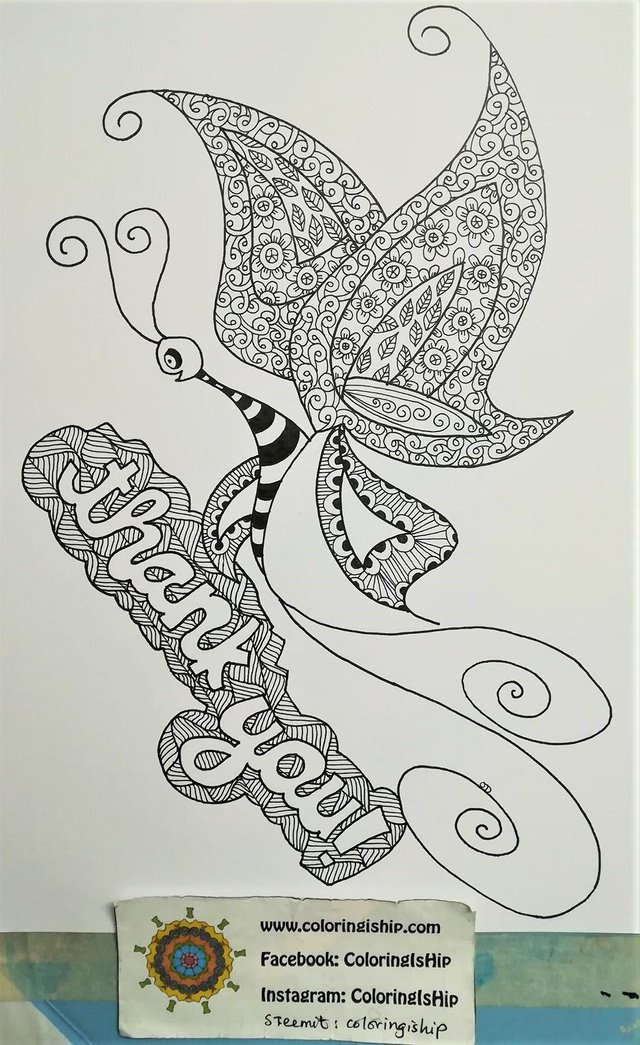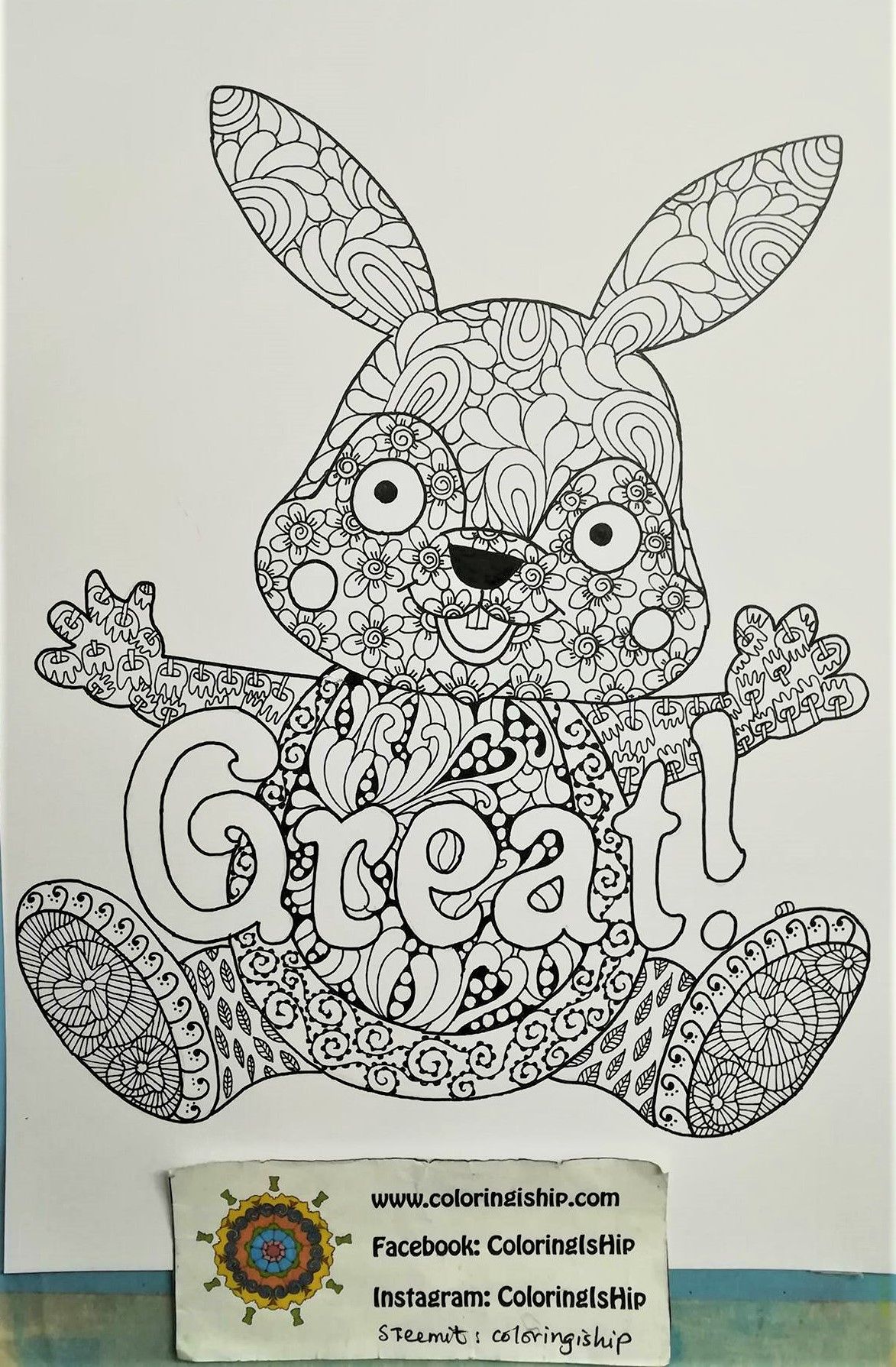 Thank you for checking out my post!
My previous posts:
A Short Trip to My Hometown & Gemstone Doodle Project
Doodle Project | My Steemit Doodle Stickers
Doodle Contest Week #3 | Foods & Drinks | SBD4 For The Winner!
---
I am selling some of my paintings over on Artfinder. Shipping is FREE worldwide. You can check them out here: ARTFINDER.
My gifts & merchandise available at REDBUBBLE (international), Printcious & CreativeUnited (Malaysia).
Thank you!
---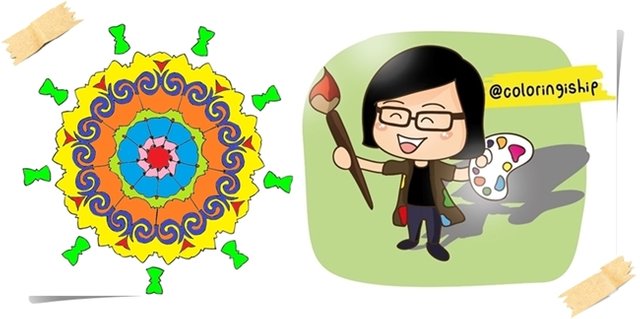 My avatar was illustrated by @pinstory