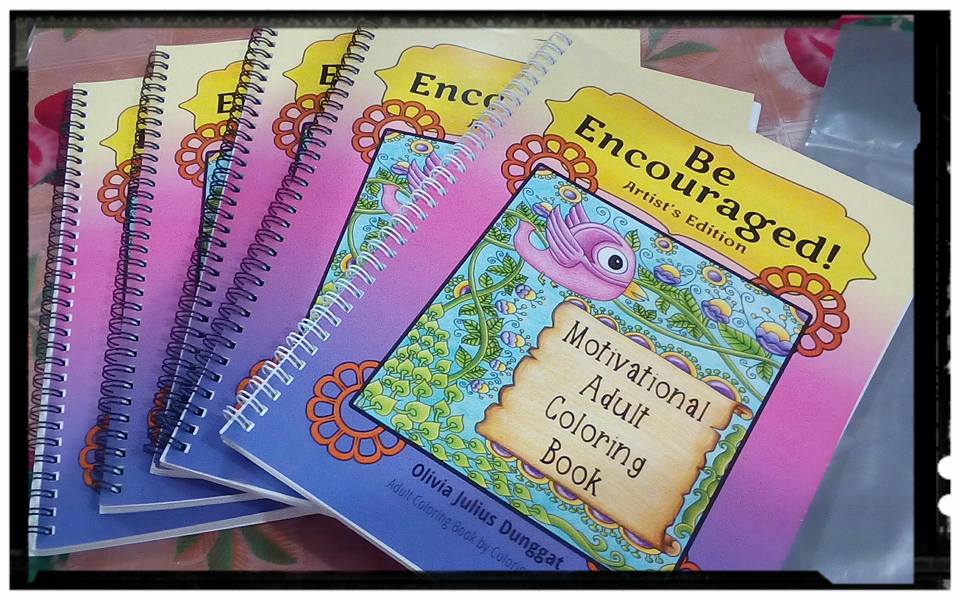 I have been on Steemit about a month but I haven't really talk about my adult coloring books (not the porn kind). Yeah, I am an author of coloring books for grown ups. Sounds weird? Ever heard of Johanna Basford? She is the queen of adult coloring books. Her first book, Secret Garden had sold 2 million copies worldwide and launched the coloring trend for adults. But those of us who have been coloring for years knew that adult coloring has been around since the 60s but this hobby was not widely known (or non existent) in Malaysia until 2015. I bought my first coloring book from the UK back in 2012.
I love coloring because it truly is a great way to de-stress. There are more reasons why I color but I think I rather keep them private for now - let just say that coloring and art keeps me sane.
So how did I end up as a coloring book artist?
I have been drawing and doodling for many years and always been an artsy person throughout my life. Since started this hobby in 2012, I have seen a lot of beautiful designs from coloring book artists all over the world but sadly NONE showcase my people's rich traditional motifs. I am an Iban from Sarawak (land of the headhunters!) and I love to see Sarawak's traditional motifs/patterns made into coloring book. So since no one is doing it, I took up the challenge and make my own designs inspired by traditional Iban and Orang Ulu's tattoos. My first coloring book, Sarawak Tattoo Mandalas was published in November 2015. I would talk more about this book in my future post because this book has a special meaning to me :)
My second book, Be Encouraged! Motivational Adult Coloring Book was published in June 2016. This book contains 30 whimsical hand drawn original designs with short motivational quotes to color. I made this book for myself. The short inspirational quotes in the book are messages that truly mean something to me. I figured if coloring the pages in this book can lift my spirit even a tiny bit, I am sure it would do the same to someone else.
This book is available in 3 editions - international edition is available in all Amazon sites worldwide. The limited artist's edition which is wire-o bound is available in Malaysia only and you can purchase it directly from me. The digital edition is available for purchase from my Gumroad store here.
And my super talented friend @shelahdowart was kind enough to make a video review for me. You can watch it below.

What do you think of this coloring book? Please leave your comments below. Thank you!
My Previous Posts
Upvote and resteem if you think they are worthy. Thank you!
The Rooster - Adult Coloring Page
A Dog Absorbing Its Surrounding - A Stencil Watercolor Painting
My Entry for 9th ARTstyleART: Steemitism and My Interpretation of the Theme
Woodcarving I Made 24 Years Ago & Some Thoughts On Teenagehood
Pencil Pencil Portrait of My Mother - Madam Veronica G. Bedindang
Pencil Portrait of My Husband and Son