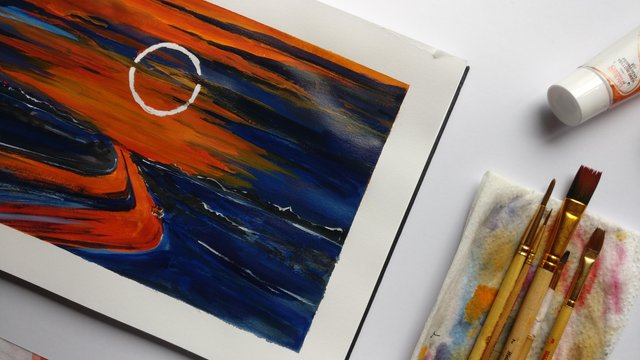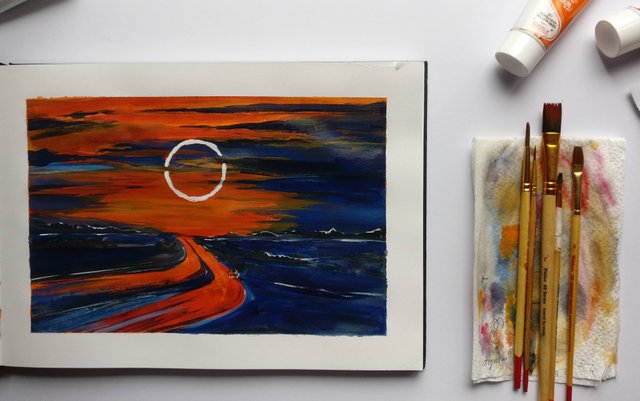 ---
"Driving to the sunset" is a pretty epic scene taken from romantic movies! Isn't it?
Well that's what I painted today. I took a reference picture of the artist from ArtStation.com, named Aenami. There were a lot of great landscape scenes. This was the first acrylic painting and the colors didn't really match the original, but I really enjoyed painting it. And I think I'm going to give it another attempt later.
---
Art Supplies :
Acrylic paints (set of 12) from Camlin
Masking fluid from Pebeo
---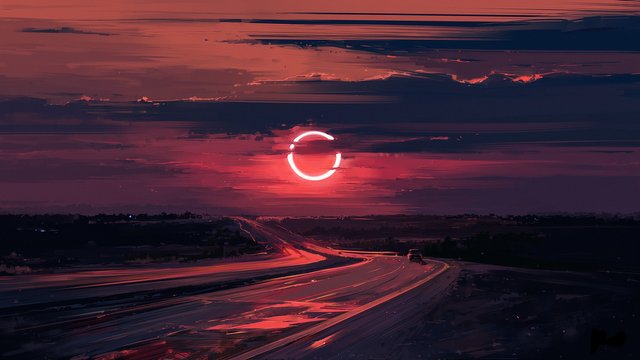 ---
The process pictures :
---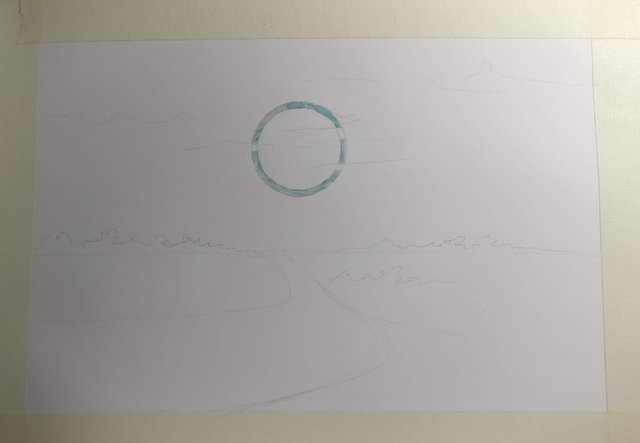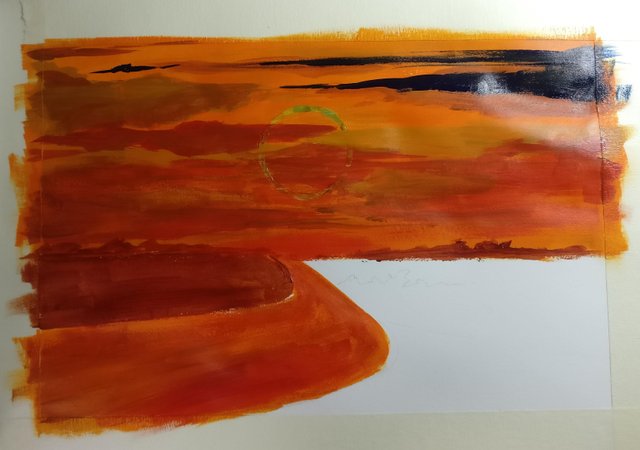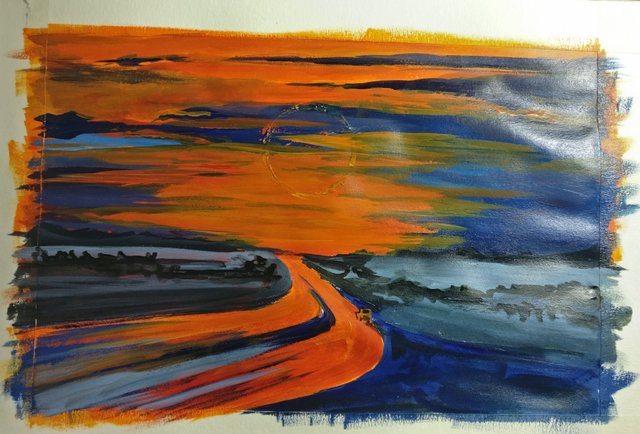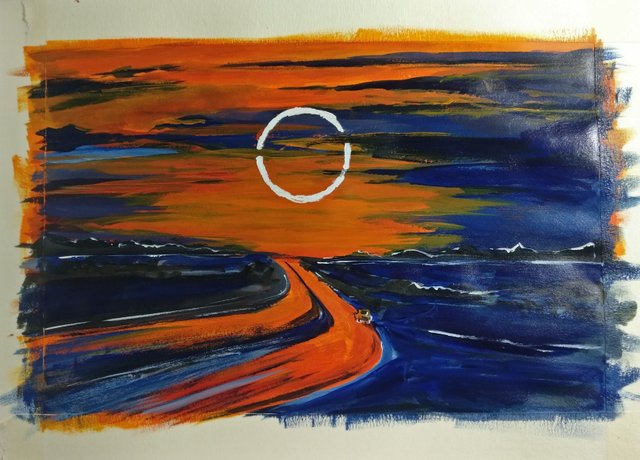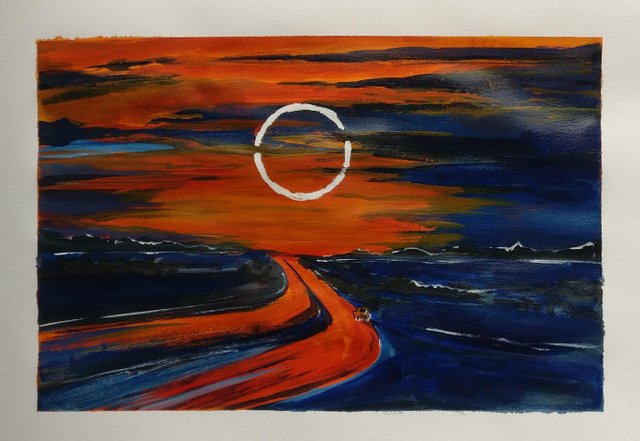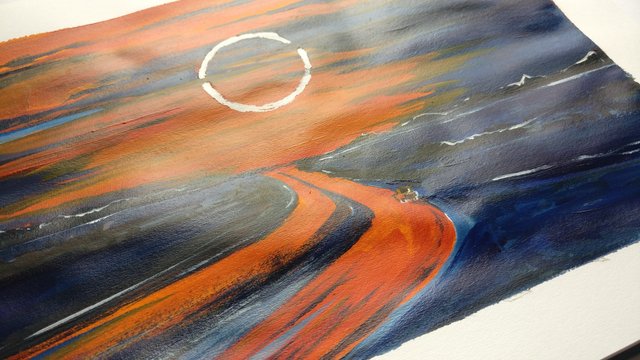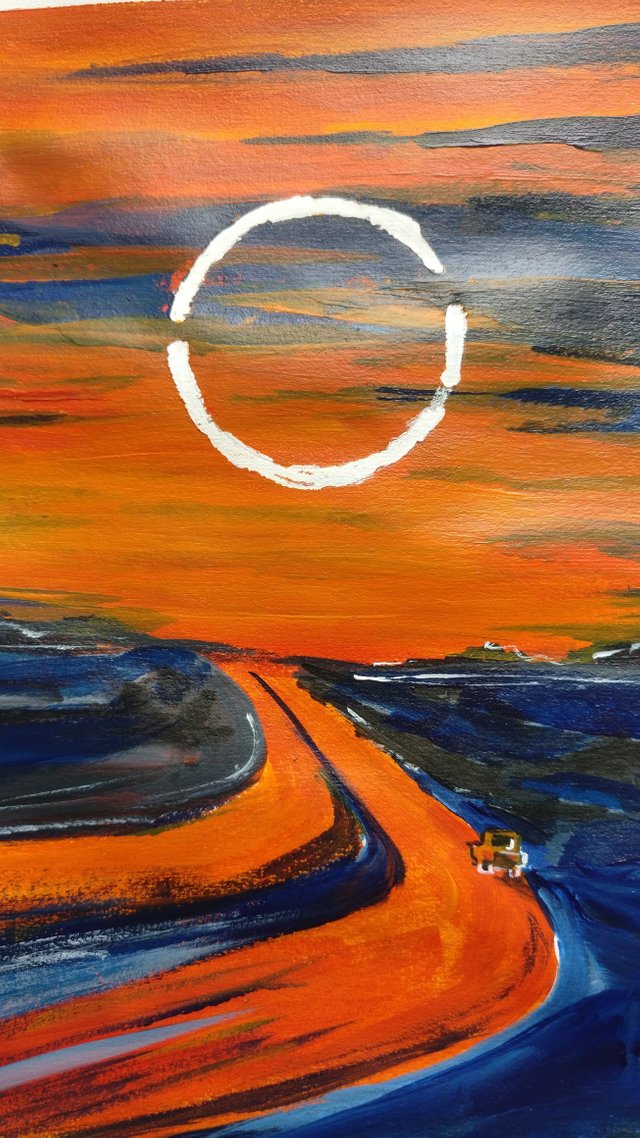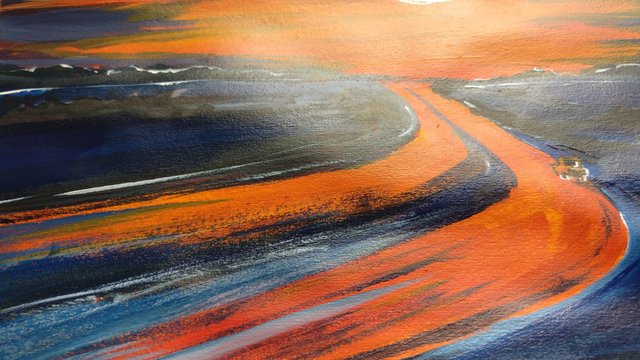 ---
Below is the picture of my "Art Station".
---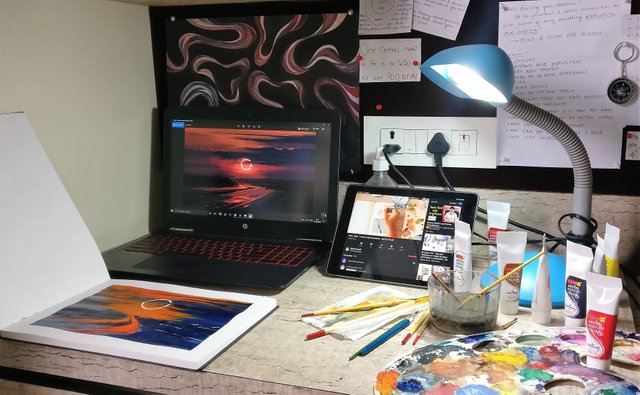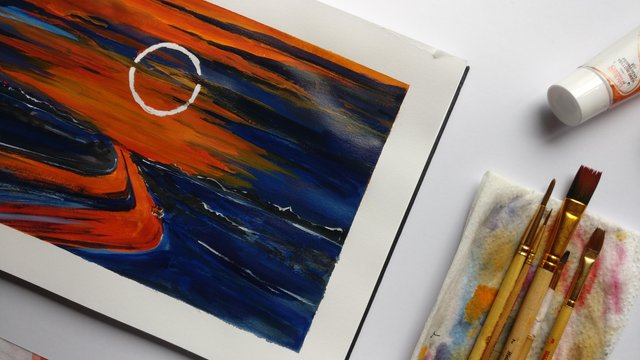 ---
For more creative work :
---
See you in the next post :)
Be Creative!