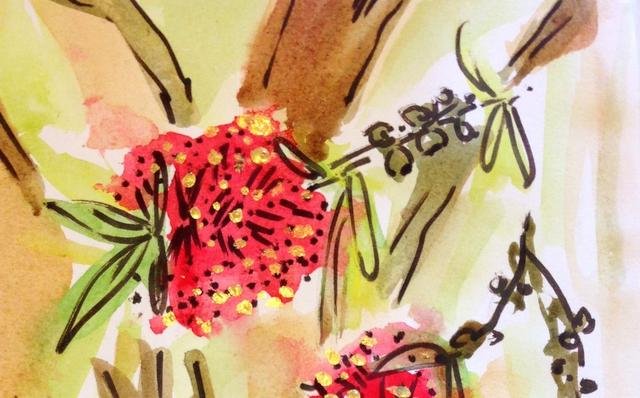 After being away, I like to walk around my garden and see what plants would like me to sketch them and why.  I call it my Nature Oracle because what I am drawn to sketch often has a message for me.  Today, the bottle brush has caught my eye.  It's an Australian Native and the parrots love it.  It has a flower that looks like a red brush with little yellow tips at the end.  Along the stem, little nuts grow.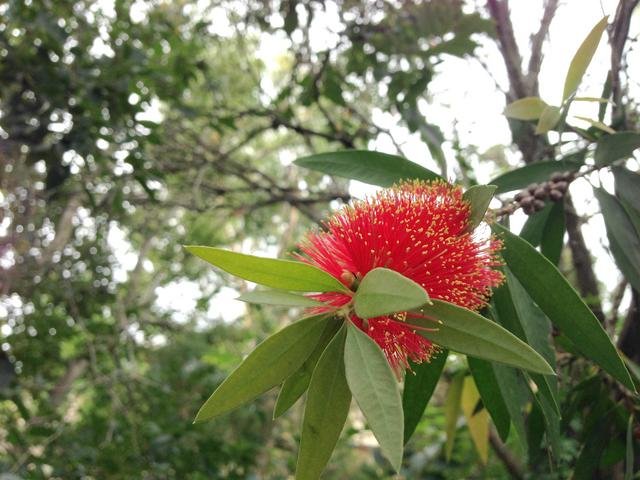 As I work with this plant in my sketch book I do like the energy it's giving it out.  I get a message of vitality, hope and joy - which I was not expecting.  It's a very hardy plant, withstanding all kinds of weather and usually looking quite dull until it flowers.   As a bush flower essence, it helps you move through major life changes so it would seem very appropriate at the moment.  There's a bit of stuff going on! 
Here's my original sketch.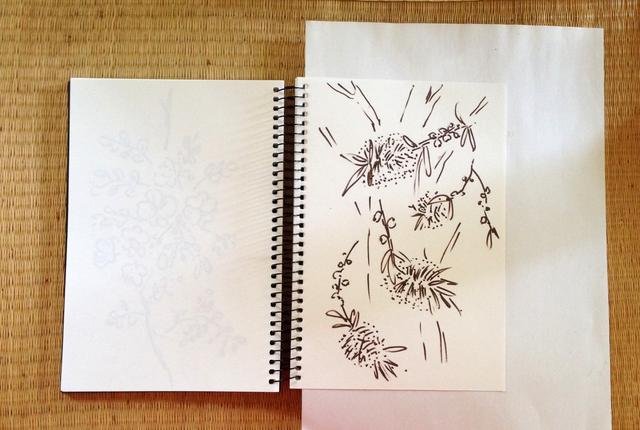 I decided to add some coloured washes as I love the contrasting red flowers so much with their little golden tips.
[![Bottle Brush Sketch & Wash](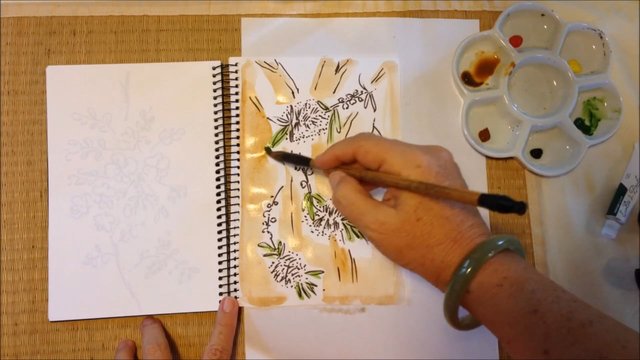 )](
)
What's growing in your garden or in your neighbourhood? Comment below
-----------------------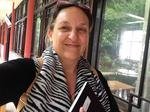 My name is Margot and I love to write about energy, art and intuition.  I warmly invite you to follow me. Please upvote this post and help me continue to share my work. 
If you are interested, here are a few or my recent posts: