Art-Venture Contest. Sailing past the old Fort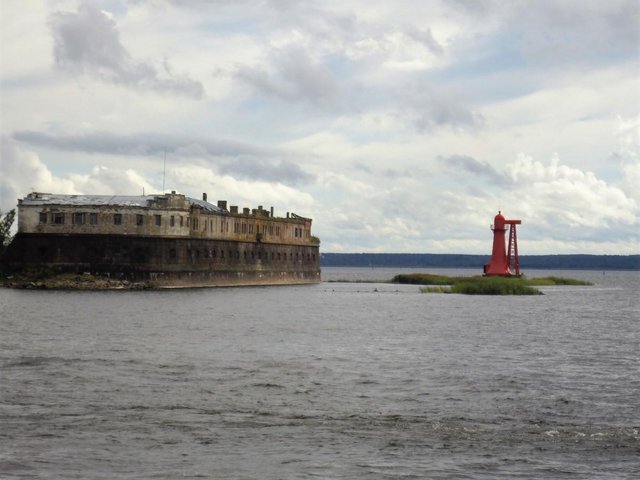 ---
Hello, friends! Last summer, during my trip to the island of Kotlin, I visited several fortifications that were built by the Russian Emperor Peter the Great in 1704. Last year I did a big post about it and showed a lot of photos from my trip.
---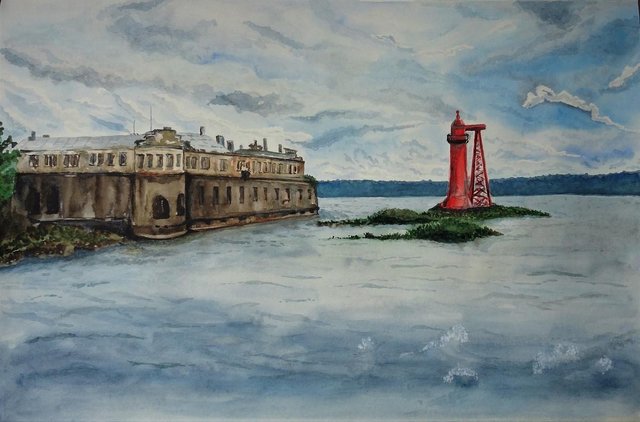 ---
Today, for the contest, I made a drawing of the old Fort Kronshlot and the lighthouse. You can see the whole step-by-step process of my work.
---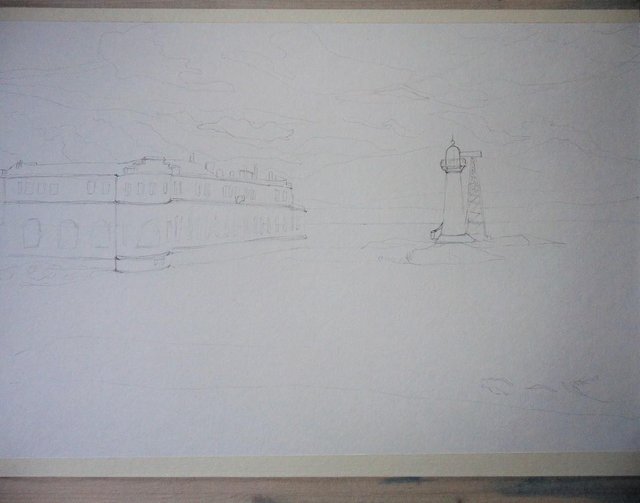 ---
---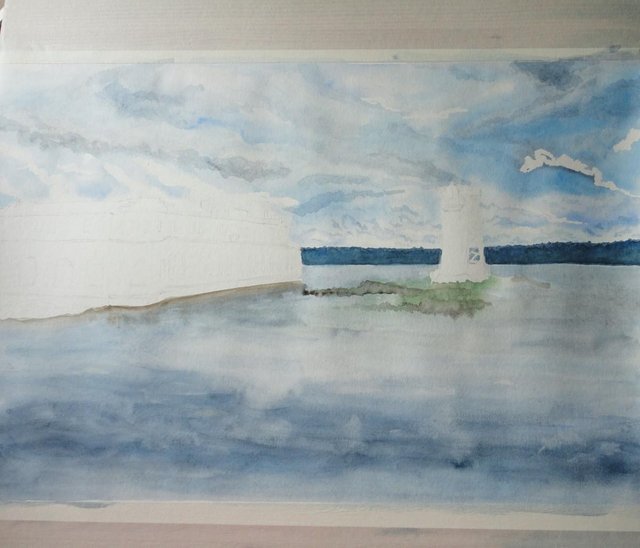 ---
---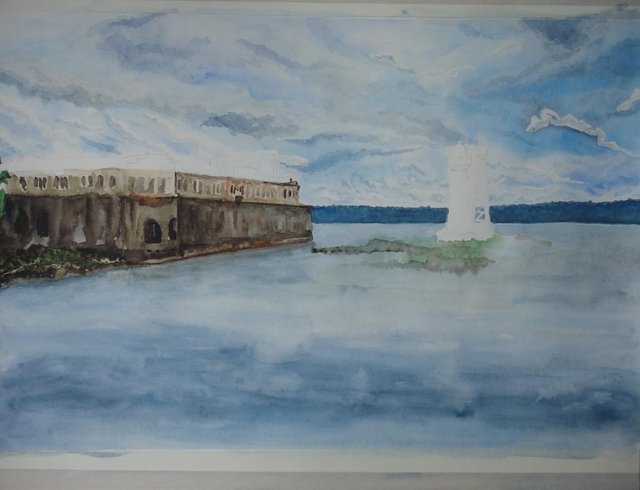 ---
---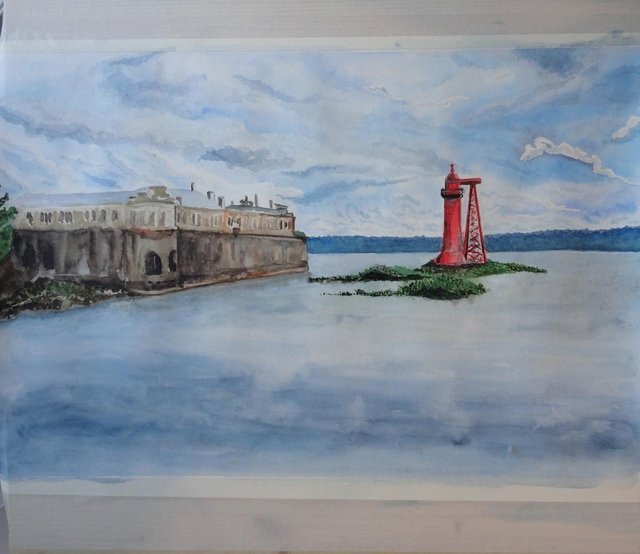 ---
---
I used watercolor paper (A3, 300 g), synthetic round brushes № 1, 3, 5 and 7, a palette of watercolor paints, a graphic pencil and a soft eraser.
Editing!!! apparently I inaccurately translated the terms of the contest and missed one important point, where - The works must marked with your own names. I now put my name on my drawing and took the appropriate photo.
---
---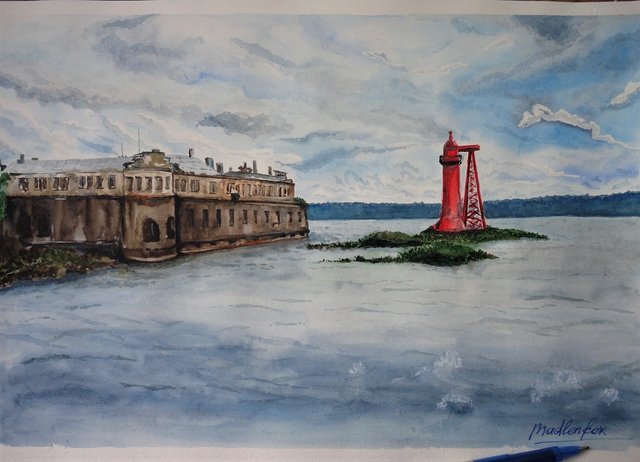 ---
I would be interested to hear Your opinion :)) Thank you if You took the time to see it. I'll see you soon...