Hello my dear Steemians and Art Fans,
---
---
*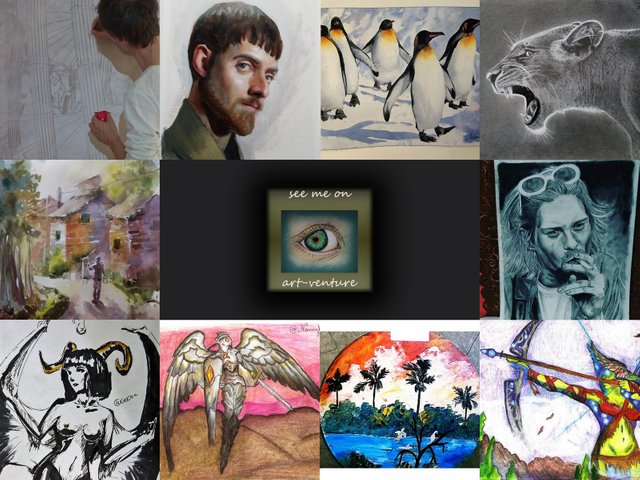 No.76
This is a project to support young artists of traditional Art on Steem.
*
Hello dear Artists-friends, today our magazine is a little bit different from usual one, this is influenced by turmoil that happening in Art world, especially this touches a hot topic of how Artists create been inspired by many different things and events and people and if it is a creation or if it is a theft.
While using social media the personalities are all behind an username, that most of the time says nothing. But due to that act I learnt two interesting people, with interesting biography and with huge background of knowledge in Art.
The first one is Peter Gric well known as @gric, you can find him in Wikipedia, he studied Art in Academy of Fine Arts in Vienna and finished with degree of Master in Fine Arts.
The other one is Otto Rapp, with Steemit name @thermoplastic, he has experience as an art critic, curator and former juror for a Canadian Government art acquisition program, he is Bachelor of Fine Art magna cum laude, also a lot more you can find in his blog and internet if you just put his name in search.
Because majority of Steemians have less experience in a big Art World, we would like to refer everyone to the latest post by Otto in regards to Copyright issue with all the explanation and examples.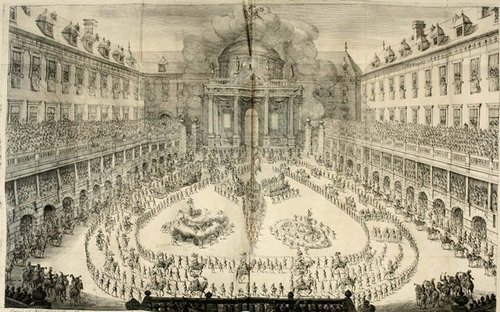 *
As always our magazine is there to support Artists, who undervalued and who need a bit promotion and who create such wonderful Artwork.
We noticed, that one of the Artist who was in our very first issue was inactive for 4 month and now back, he is @realitycartoon from Sweden, we glad to see you back and as always glad to give you support, absolutely amazing pencil work!
Another artist is @arthurgain, who create such beautiful Oil painting, Arthur is from Barcelona and we are just fans of your Art, always nice to see your works!
Our Watercolor Quenn @natamurr, it looks so easy adn simple how she is creating her works. She inspires with it and seeing her works it made me to return to try watercolor again. Thank you Nata, our support for you!
Of course live on dtube painting done by Peter @gric, huge size of canvas and so fine detailed work, respect and we are excited to see the final result Peter!
Another Artist is from India, very talented and master of watercolor painting @raghao, always a pleasure to see his work, he is a young Artist if I remember from my previous correspondence he is just 20 year old, you have a great future, keep working hard!
Beautiful portrait done by @teungkumerdu, fromAceh, Indonesia, perfectly executed, well presented the features of face, our support for you!
Thank to @kommienezuspadt Trial by comics we have few wonderful works dedicated to the contest and of course we are including them.
And also one creative work done by @jordangerder who managed to make a painting on Vinyl disc, our upvote for creativity and beautiful tropical scene.
That is all for today, hope you learnt much today and please let's support our Art community and stay together!
*

Today's selected Artists
Tutorial of my latest drawing......Female Lion​ - by @realitycartoon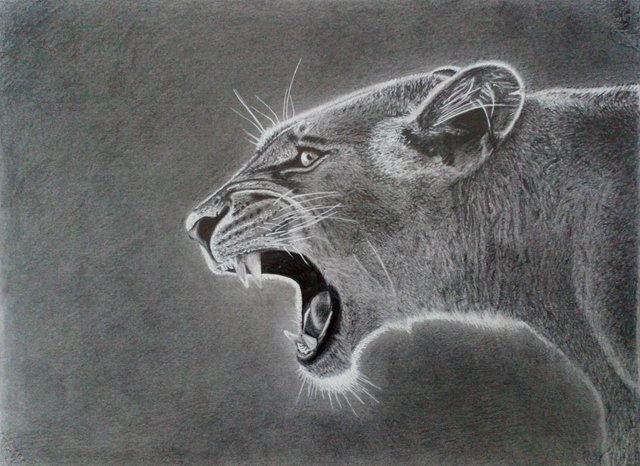 *

Sketch of Aldhelm from the Last Kingdom​ - by @arthurgain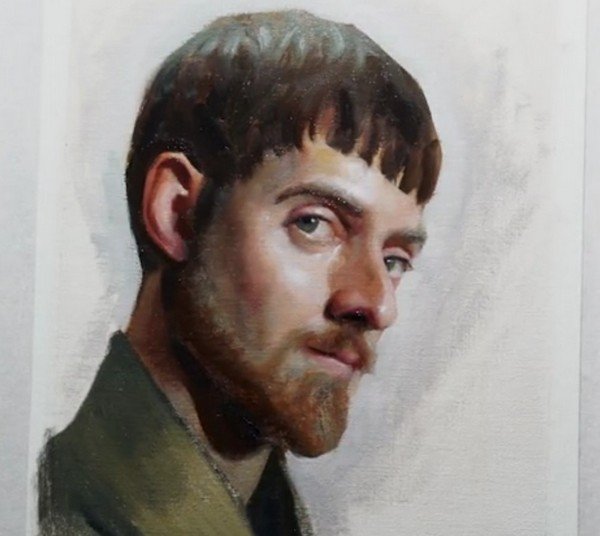 *

Cute penguins with watercolor 🐧🎨​ - by @natamurr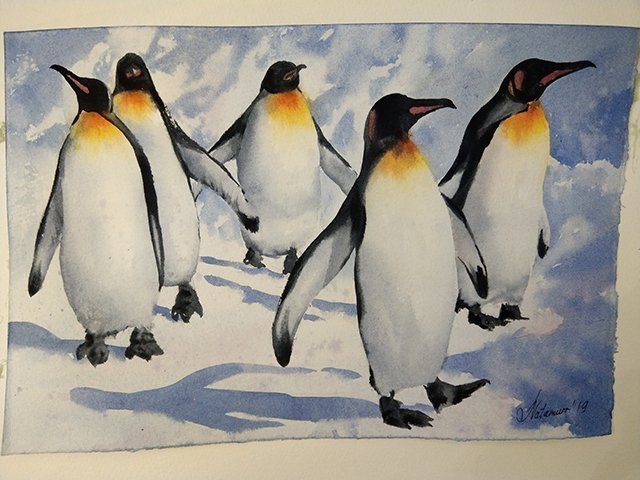 *

Working on the painting 'Dissolution of Form' - Part 3​ - by @gric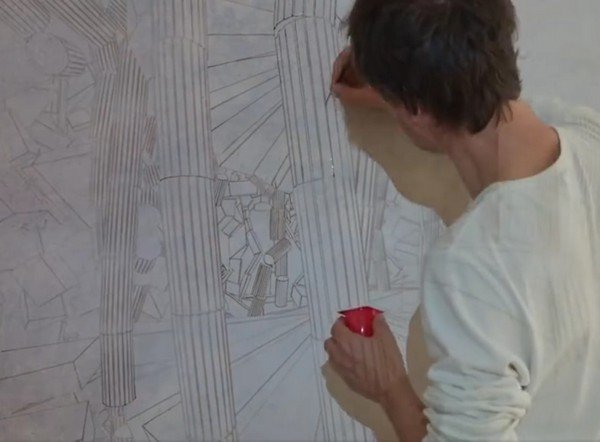 *

Watercolour painting of a beautiful view.​ - by @raghao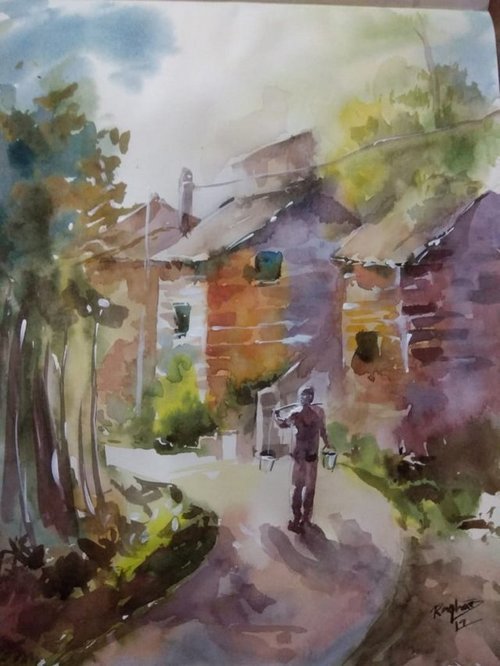 *

Painting a man with a cigarette suction style ...​ - by @teungkumerdu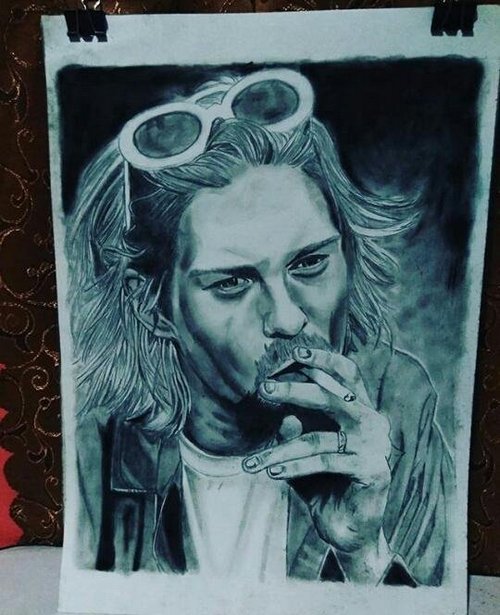 *

character creation serie #1 [INK - Succubus of the dreams]​ - by @gooze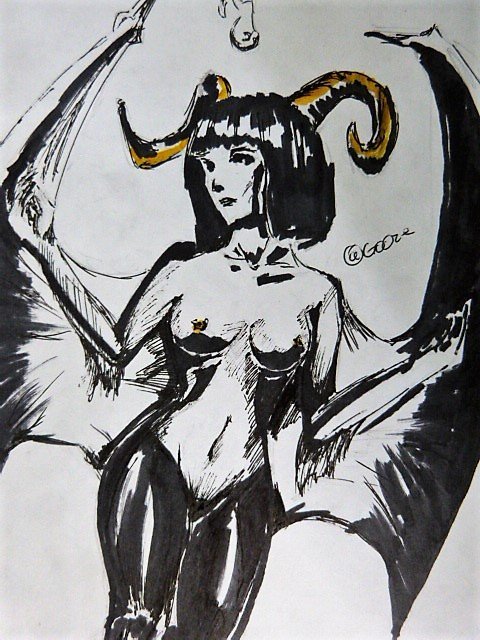 *

TRIAL BY COMICS, [MAGIC THE GATHERING II - DRAWING OF PLATINUM ANGEL WITH CRAYON PENCILS] by @nancybmp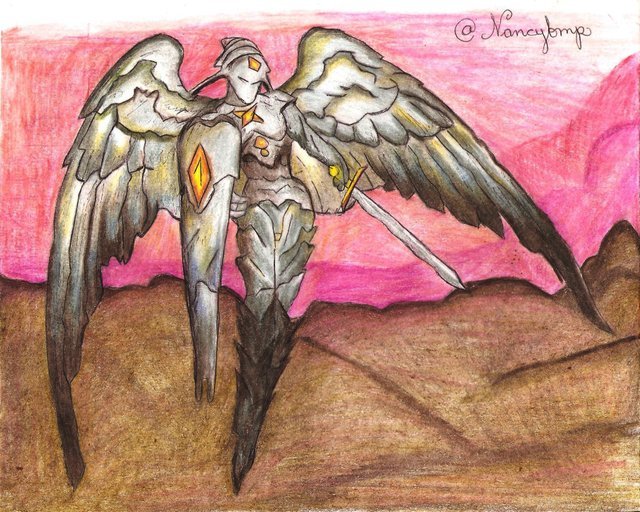 *

Trial by Comics- Magic the Gathering II- Nylea God Of The Hunt- by @ARTMEDINA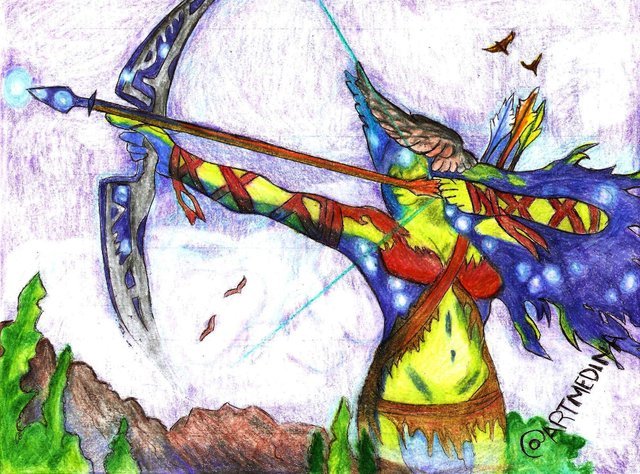 *

Atardecer / acuarela​ - by @jordangerder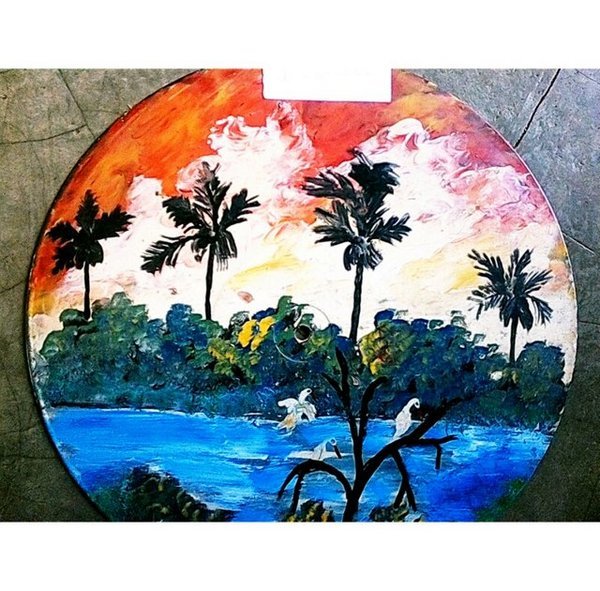 *

---
---

What meant by traditional Art:
Pencil drawing, watercolor, acrylic-oil painting , pastel
Always with a step-by-step process
Art works should be submitted under tag: "art-venture"
Sorry No digital-art !
Every second day curation of 10 posts with 100%
A day after curation for re-charging the power

If you would like to delegate to the Art-Venture Project you can do so by clicking on the following links:
25SP, 50SP, 100SP, 250SP, 500SP, 1000SP, 5000SP

our Supporters
*

*
Your contribution would greatly appreciated,Sincerely,
@stef1 and @myskye
---
Posted from my blog with SteemPress : http://artventure.club/art-venture-magazine-no-76
---