It's been a while since I made a new drawing. I've started several projects and some things get left behind. Right now I'm traveling around in Europe enjoying life, meeting new people, planning the future and what I want to do. For any new followers. I'm a artist who a few years ago decided to jump of the rat race and try to find my passion and soul purpose in life. I found out about cryptocurrency, steemit and smart contract to mention a few types of income that alows me to follow my inner voice.
Future plans I have is to expand my social media network. I am on several platforms like Instagram, Youtube and Dtube. All will be linked last in this post. Youtube and Dtube has no content as of yet but will be coming shortly.
I also want more traveling in my life. I got bit by the travel bug a few years ago and right now I'm planning for travel vlogs on another channel. This will be something brand new for me and it's exciting in the same time as it's scary.
---
---
Yesterday I finished a drawing that has been laying around unfinished for too long. It is of a female lion and you can see the process of how I made it below. I hope you enjoy it and feel free to upvote, resteem and follow me if you like this post.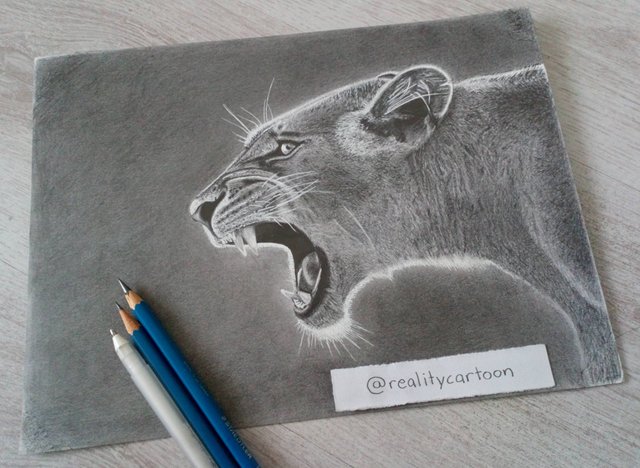 Female Lion

---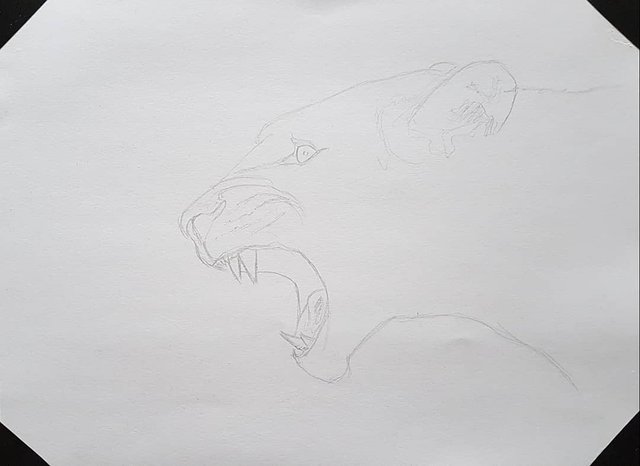 First I make a rough sketch by freehand. If you are new to drawing you can use the grid method which is a good way to get the proportions right. I use a 2H graphite pen to draw the contours and press gently if I have to erase something. I don't want any marks that shouldn't be there. To get the proportions right I use a ruler to measure the distance between different spots and lines. I look closely on the reference photo to get everything right.
---
---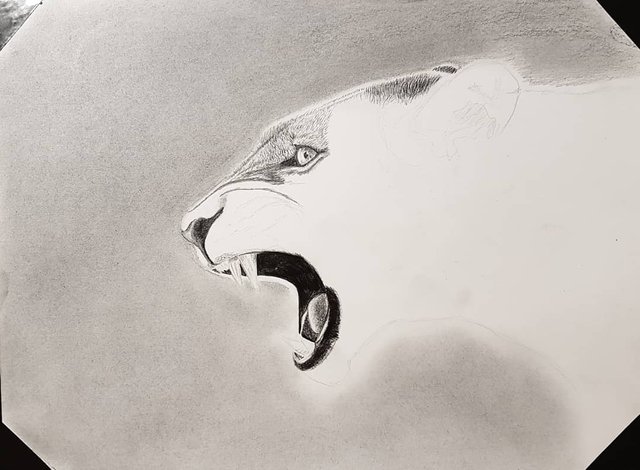 When I feel like the porportions are about right I start with details like the eyes and mouth, these are the main focus areas of the picture so I want them to be as good as possible. The porportions of ears for example is not as important. After i'm done with the details I start with the fur, making a base structure. It has alot of detail and I try to get it as close as I can. For this I use a 2B and 4B graphite pen, I also use a 0,3mm mechanic pen to get really thin hais .Patience is a key thing when drawing, the more patience you have the better the drawing gets. I still need to practice to draw different structure and details so this was a good exercise for me.
Every now and then I use a paper stick to blend the graphite and shade the face. You can also use an ear swab if you don't have a paper stick at home.
---
---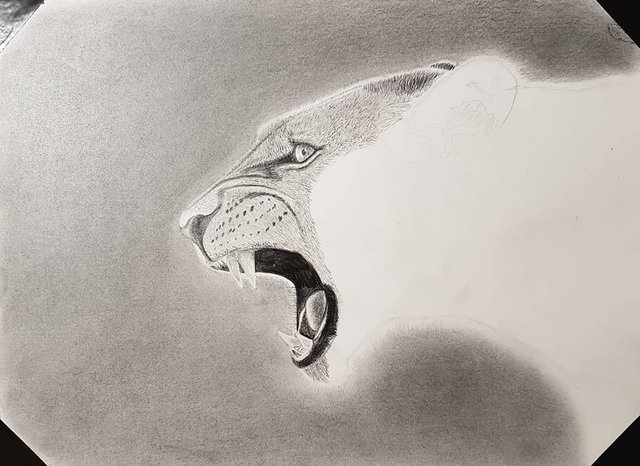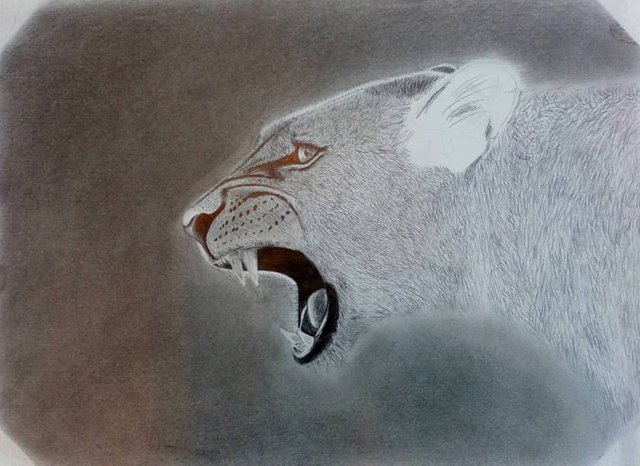 After the first layer of fur structure I continue drawing layer after layer with lines. To make the fur more alive I shadow some areas darker just like my reference photo. I take my time to compare and get it right. It doesn't matter where I make darker shadows, just how they are shaped.
When the fur is right I go over all the details once more and also add the white highlight like whiskers. The finished drawing is below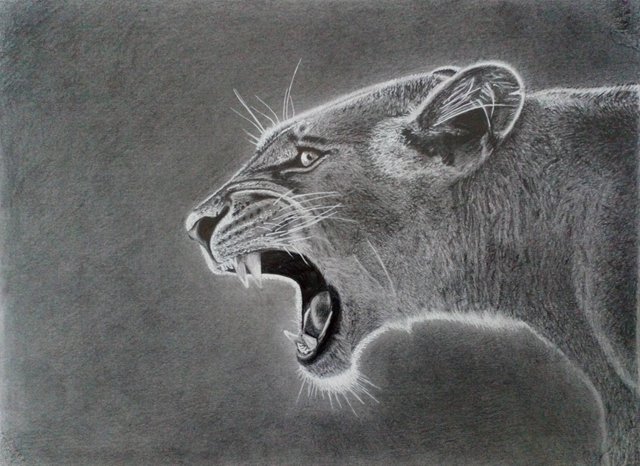 If you like this post feel free to upvote resteem and follow me for more content in the near future
Also check out the links below