My dear steemians !! What's new ?, talking about news this post is one of them. Following all parameters of this incredible contest. I want to present my first publication. My regards and sincere greetings to all involved for this contest to succeed and endure over time. My congratulations to
@kommienezuspadt
!. I wish all the participants success.
AMONG SO MUCH VARIETY OF CHARACTERS THAT IRRADY VERY LIVING COLORS, IMAGINATION AND PURE FORCE. My attention was drawn to NYLEA -GOD OF THE HUNT. Because I simply love nature and I respect it.
NYLEA - GOD OF THE HUNT.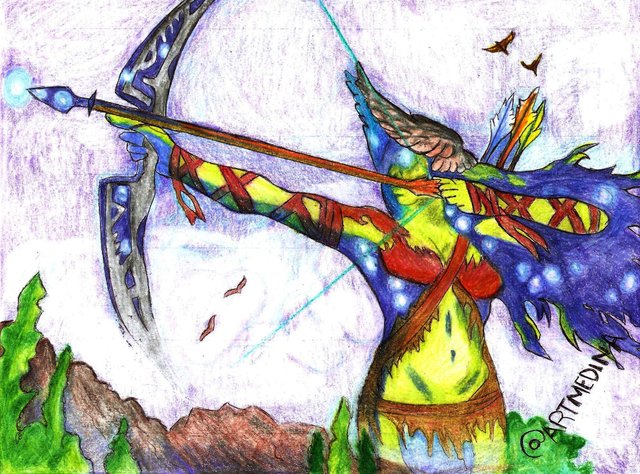 I wanted to experiment a little and give a personal touch to the character, with varied tones of colors, which in my opinion fit very well. Without disrespecting the original version. The materials that were necessary to make it: graphite and colored pencils, ballpoint pen, markers, a sheet of paper.
Here is the link of the image in which I am inspired. Check here.

I present the process!
STEP NUMBER 1: LAYOUT OF THE LINES.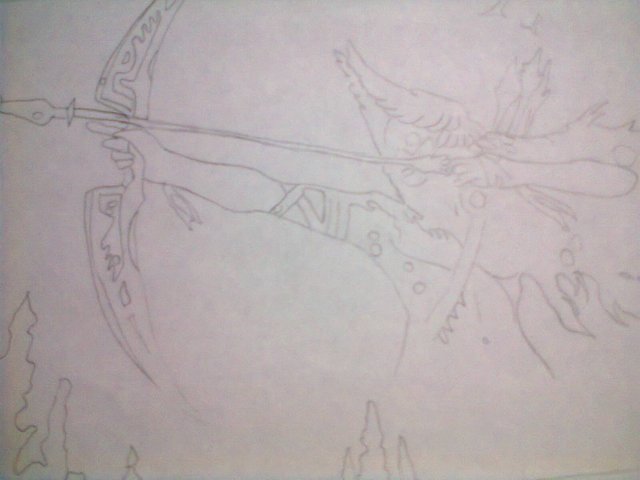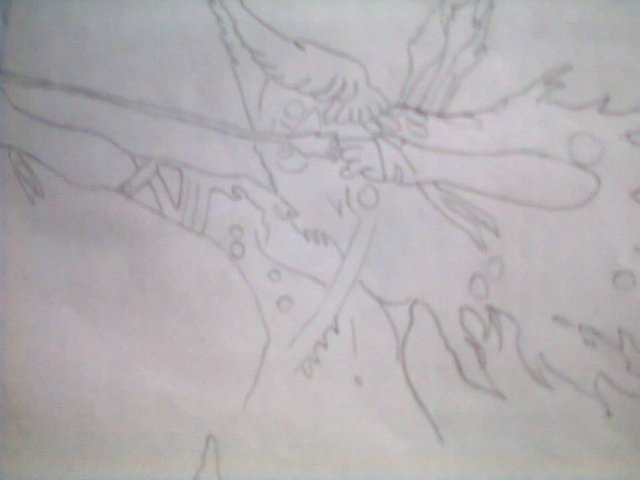 STEP NUMBER 2: FILLING WITH COLOR PENCILS