~    a lot of small faces    ~
---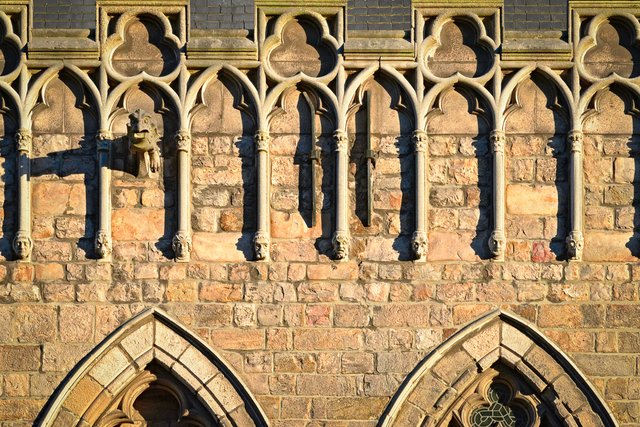 ---
Medieval building have sometimes strange decorations. Just below the gutters, you can see a lot of different faces; staring at you, of just looking at nothing.
Click on image for full size!
---
Location: Ypres, Belgium.
---
Camera - lens: Nikon D610, 70-200mm/f4.
Camera - settings: 185mm, 1/500 at f/11, ISO 1250.
---