~    boring concrete    ~
---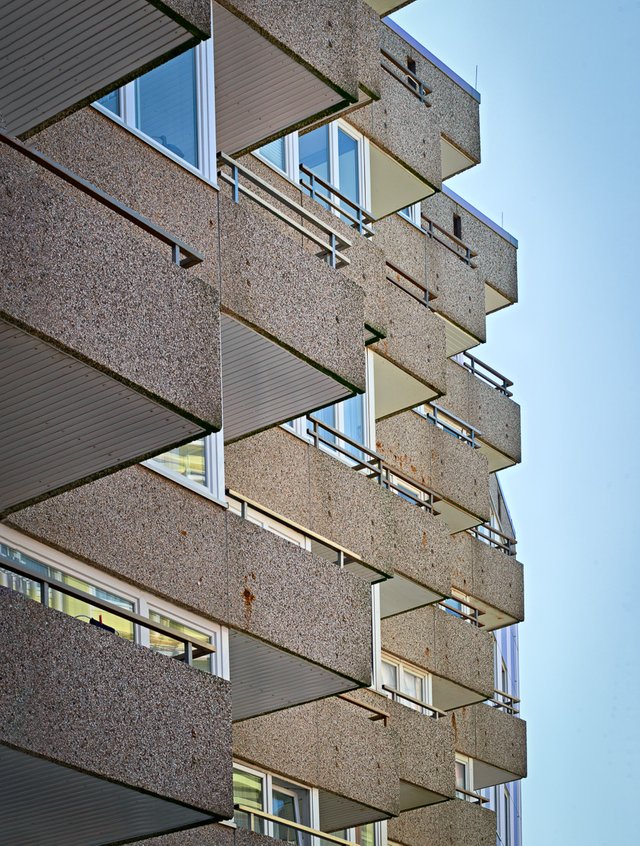 ---
Along the boulevard of the island Borkum are lot of appartments buildings for tourists. Some of them are really nicely build. Others are just unimaginative and unspired heaps on concrete with windows, like this one.
Click on image for full size!
---
Location: Borkum, Germany.
---
Camera - lens: Nikon D610, 70-200mm/f4.
Camera - settings: 92mm, 1/200 at f/13, ISO 400.
---