First Long Drive to Serenity - Beautiful Sunday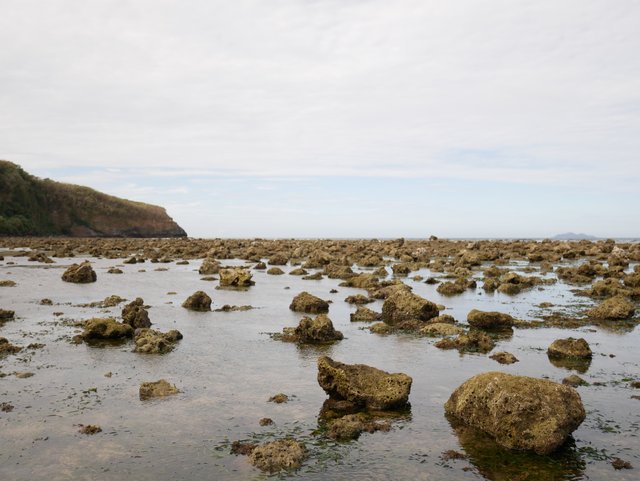 It has been three months now since we got an old van. I have been using it to go to work and get around with the family. I felt that it was about time for us to get on the road and test its road worthiness. We decided to head out on a long three hour drive to the beach. Come with us today on the road and join our trip to our destination Lian, Batangas in the Philippines.
First Long Drive to Serenity

At the break of dawn we were on our way. It has been around 20 years since I last drove back in my college days. After a few months of driving and with a renewed drivers license, it was all coming back to me. I used to drive manual transmission, but after using this van with automatic transmission I felt very comfortable driving our van.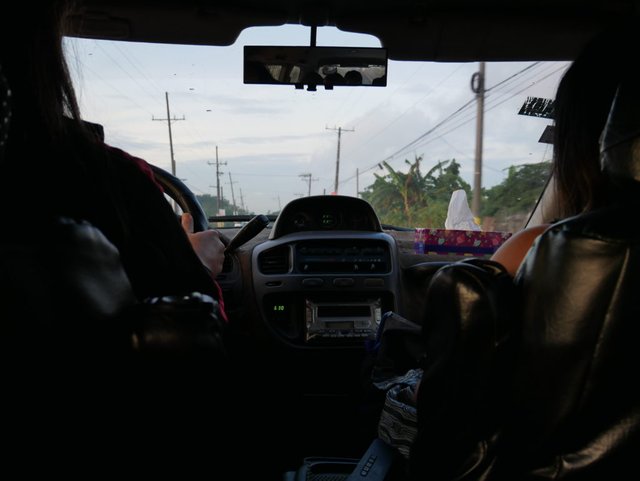 The road for me is very unfamiliar as this is the first time for us to head out this direction with our own vehicle. Passing this red bridge felt like we were on our way to a great adventure on the road.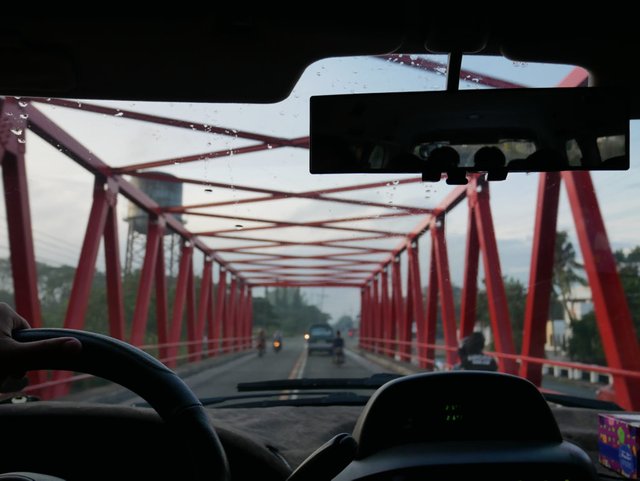 The air outside was cool as we passed by a lot of rice fields with morning fog over the horizon. Driving early morning is very peaceful with not a lot of vehicles on the road yet at this time.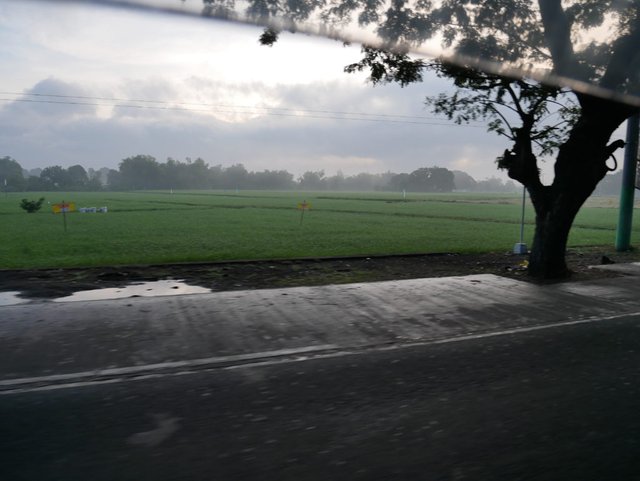 As we drove further, we passed by a couple of towns and I kept thinking that every town has something special to offer. It maybe food, historical site, stories, or just the warm people. Every place is special and has their own charm.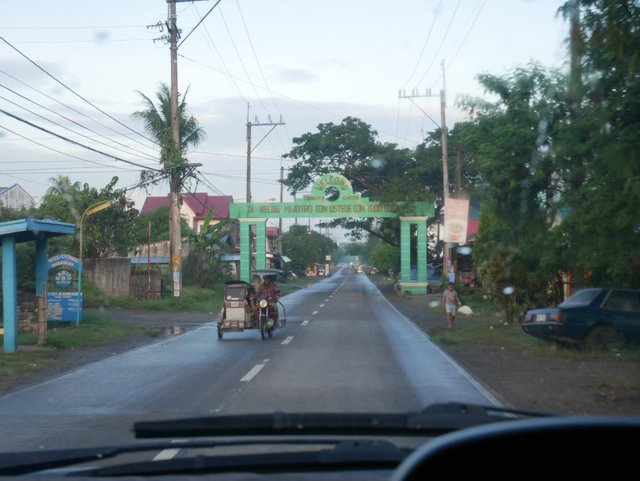 We passed another bridge over a river, with fishing boats parked on the side. It would be nice to take a ride in one of those fishing boats and experience life as a fisherman for a day. Maybe that would be one for the bucket list.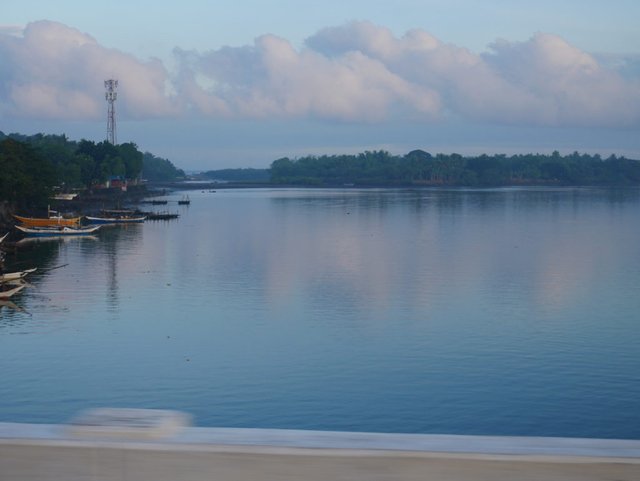 Going places these days are now easy with the help of mobile navigational apps. You could easily find the places you want to visit. Back then there is always a good chance of getting lost and getting back on track by asking the locals. The android app that we use is called Waze and is very accurate. It always points us to the fastest, best route and even re routes you to avoid traffic. My wife is the trusty navigator making sure we are right on track.
After more than an hour of driving, I felt that we were slowly headed up the highlands. I love the way the trees covers the road and with no other vehicles in sight.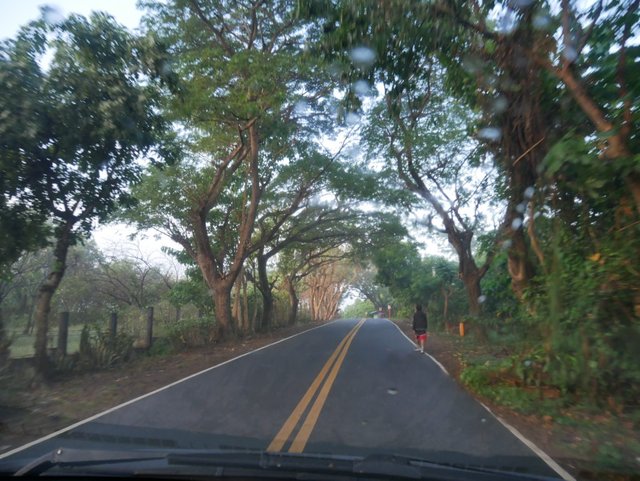 We were driving higher and higher up the mountain. The road was beginning to be enveloped by fog and the kids were very excited. I haven't driven yet in this type of road condition. As the fog got thicker, I opened up the headlights to get visibility. Our van actually has fog lights, but isn't working so the headlights should do and just drive at moderate speed.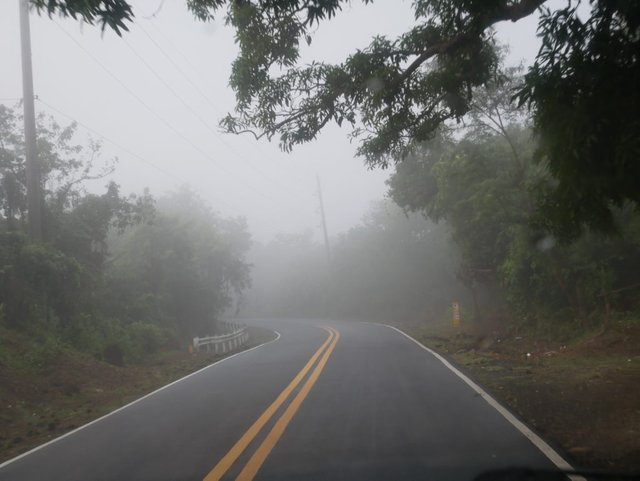 We had to stop to stretch our legs a bit and in the process take some photos of this enchanting foggy mountain road. With not much houses around, the cool weather, lonely road and the fog. This got us more excited and imagine what else is in store for us further up this road.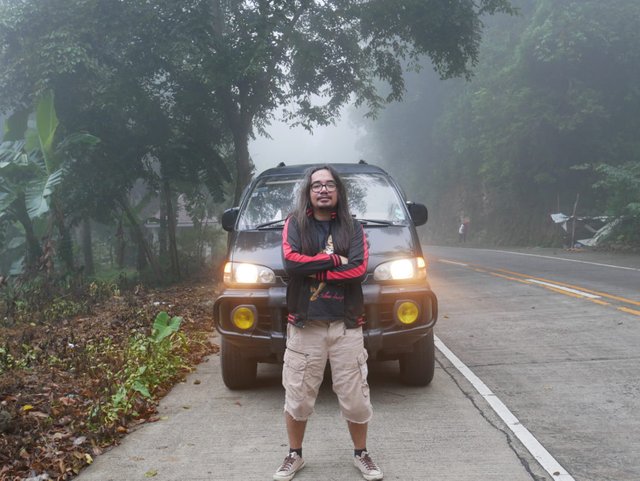 The path up ahead is filled with zig zag roads. You would see a lot of road signs giving you heads up of the course. Driving in this type of road would be a challenge for me and I just would need to drive very careful.
We were able to conquer the foggy and zig zag mountain road. It was an accomplishment, but we still have a long way to go. We reached a very popular tunnel called "Kabiang", which is frequented by bikers and cyclists. There is an urban legend in this area, it is said that at the end of this tunnel there is a town populated by "The Aswang (local version of the vampire)". I do not really believe in urban legends, but still I find it fascinating. Out here in the mountains strange things do happen.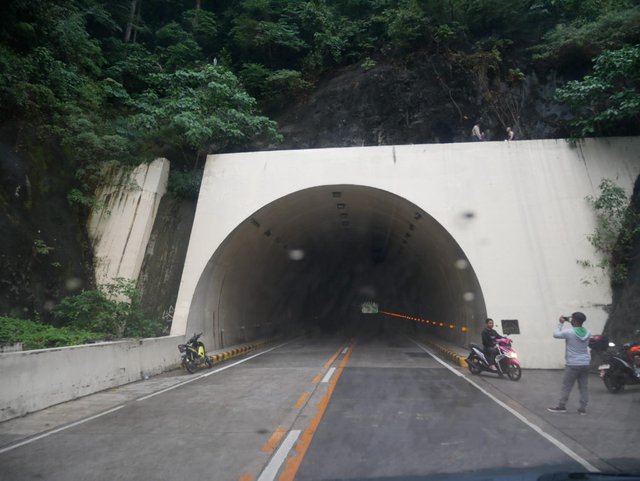 As we passed thru the tunnel, we had no idea what we would see at the end of the tunnel. Seeing that bright light at the end is a sign that we are almost halfway to our destination.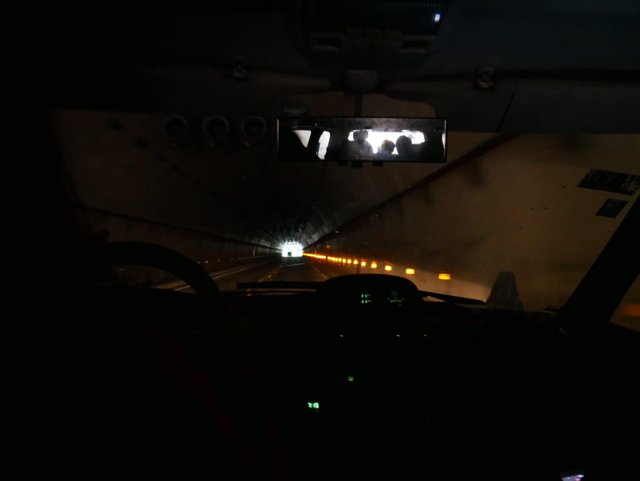 At the end of every dark tunnel has its rewards and this magnificent view got me to pull over by the side of the road.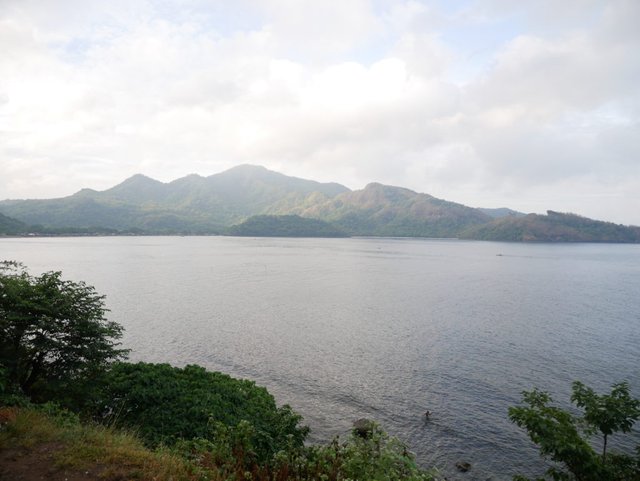 Everyone got out and wanted to take some quick photos. We were all amazed that we never knew this place existed as the view was breathtaking.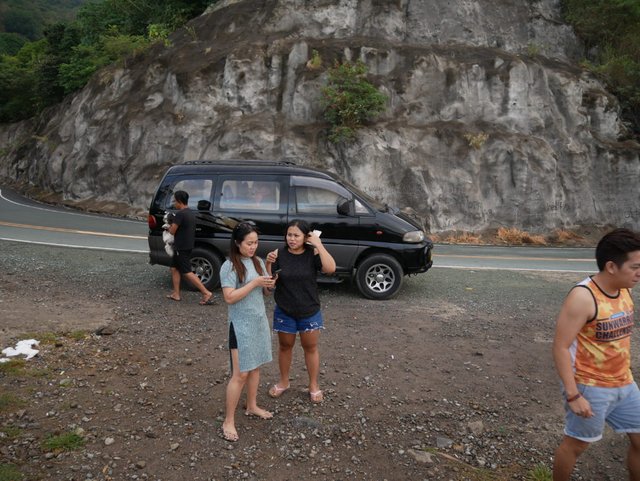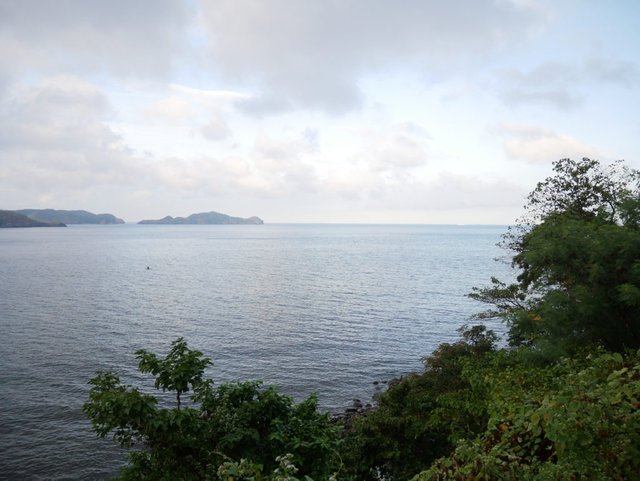 The kids wanted to stay a little bit longer, but I said that we need to head back on the road as we still have a long way to go.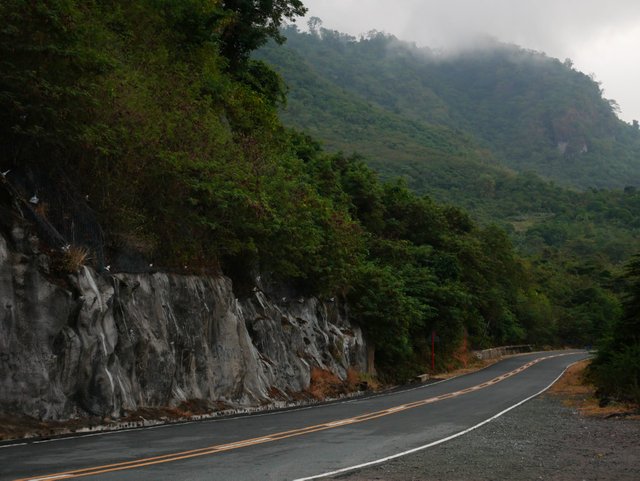 We passed more zig zag roads to the point when the kids were getting a bit dizzy. I myself had to admit I was getting a bit dizzy myself. But we conquered it all and finally got down the mountain. Now the road was flat and surrounded by more farmlands. As I recall, there were three more towns that we passed. To me it felt like it was endless, but my wife kept telling me that we are almost there. I kept asking her, "Are we there yet? Are we there yet? Are we there yet?".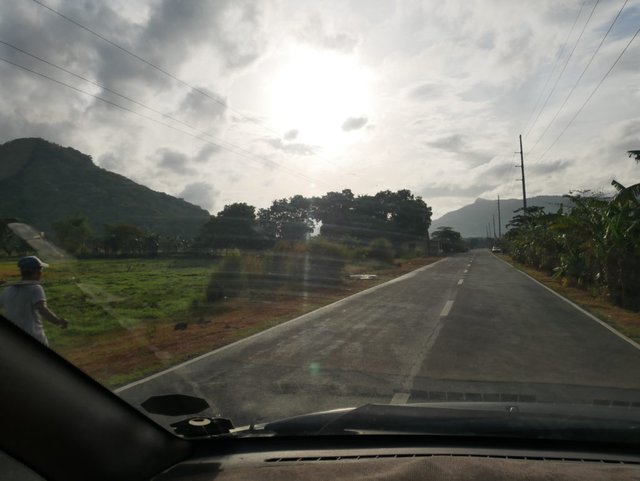 Finally, we were almost there and had to take a dirt road going to the beach. My wife called her contact to the place to inform her that we are here.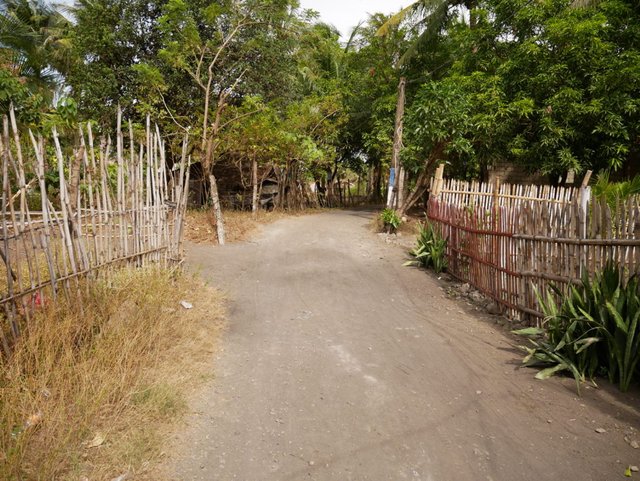 At the end of the dirt road was a dead end for vehicles and we were told that we could park in the property beside it. There is a fee of 100 pesos for an overnight parking which is around $2.00, but I guess that is not bad.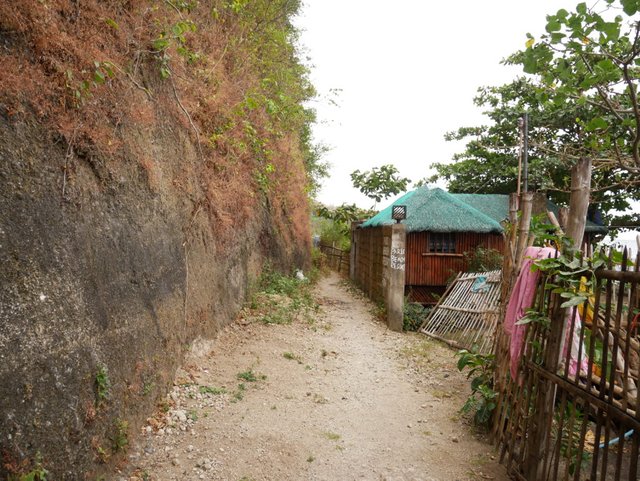 Here in this beach a lot of property owners rent out their beach front properties for extra income. I am not sure how much a property here costs, but this is my dream which is to own a beach front property and just live a simple life. The name of the place that we rented for an overnight stay is "Paris Beach Resort" and we have the whole place to ourselves. The overnight stay cost us 4,000 pesos which is around $76.00.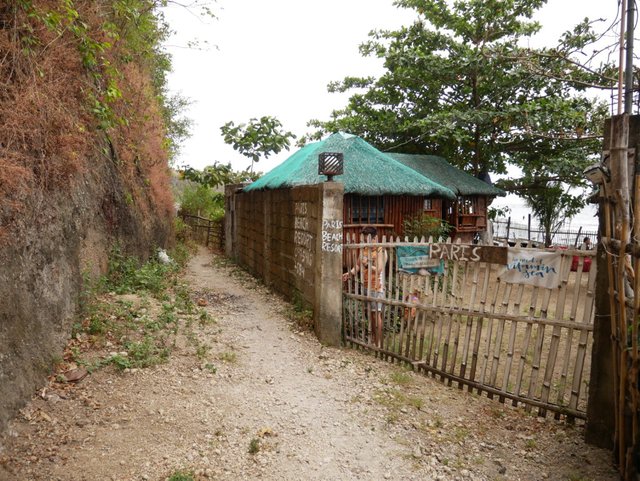 This includes a picnic hut and a Bahay Kubo which is the Philippine native house. The place has electricity and a decent supply of fresh water. Inside the Kubo it is furnished with a refrigerator, electric fans and clean bedding. Since not all of us would fit in the Kubo some of us would be sleeping in tents that we brought with us.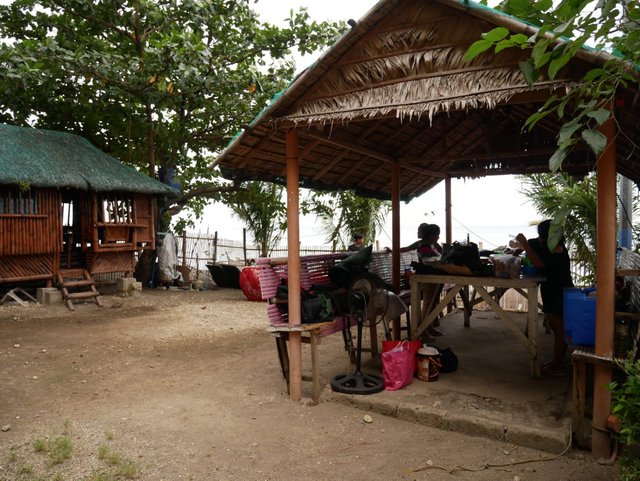 Time for some relaxation and enjoy the fresh breeze from the ocean.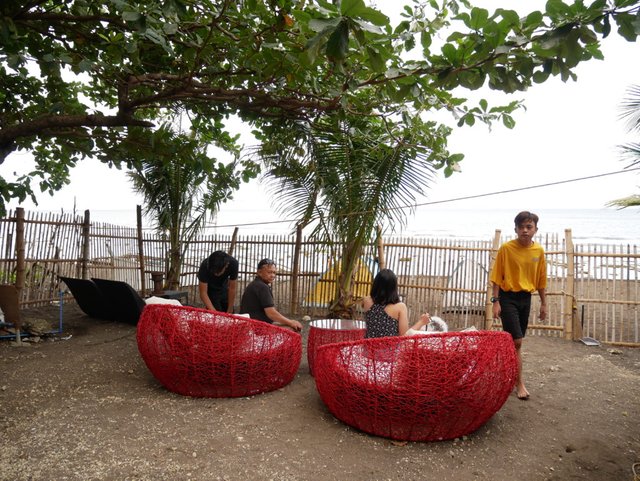 My daughter and our Shih Tzu Marnie is very happy with the scenery. Both are excited to explore the area and just enjoy some fun in the sun.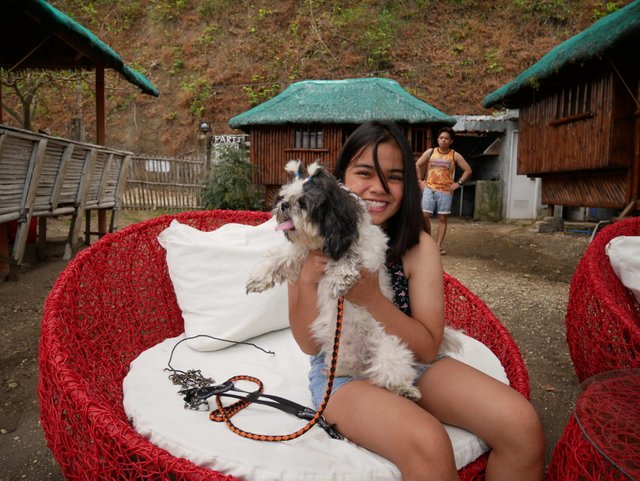 The front view of the place that we are staying in, gated with a bamboo fence.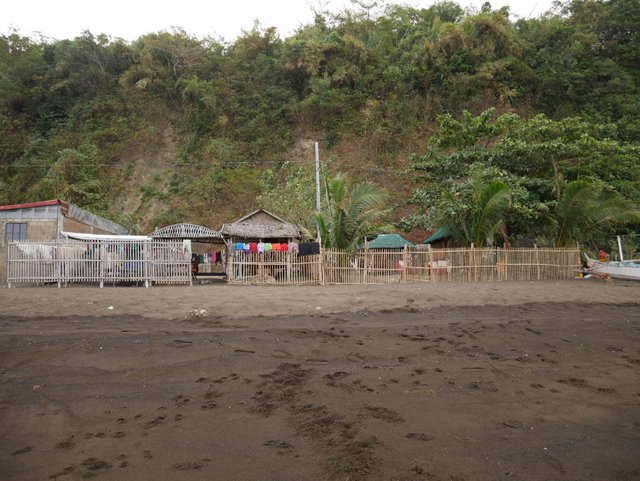 The tide was low and would not be a good idea for a swim.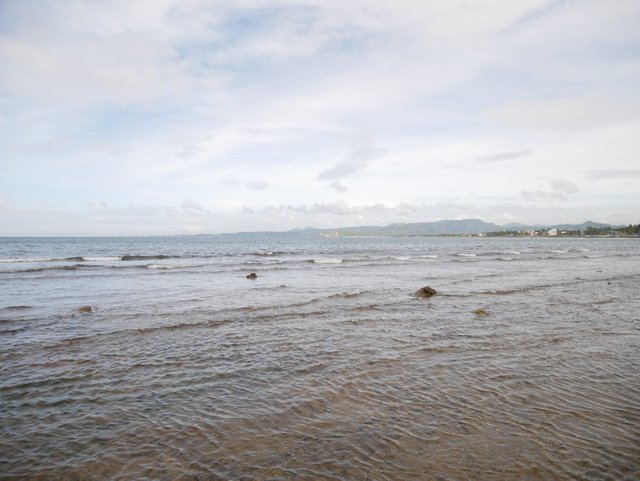 Instead let's explore the area as I always do. I always go around the places that we visit and find interesting subjects for photography. Put on your sandals and let's explore.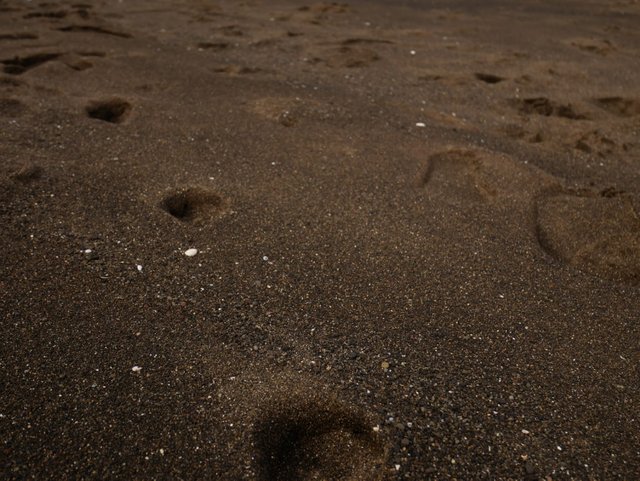 The right side of the beach where most of the properties are already owned.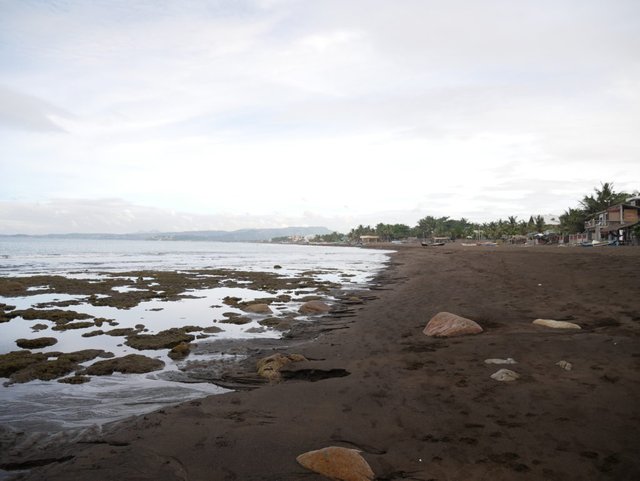 On the left side is more of an adventurer's trail and the best place to start exploring.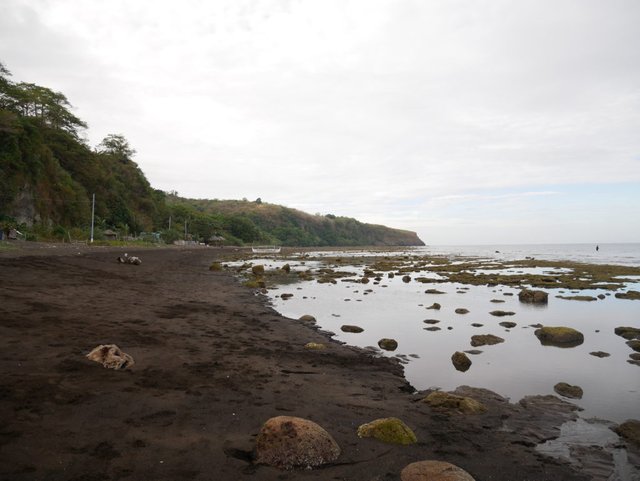 An old drift wood which has already turned white adds to the appeal of this beach.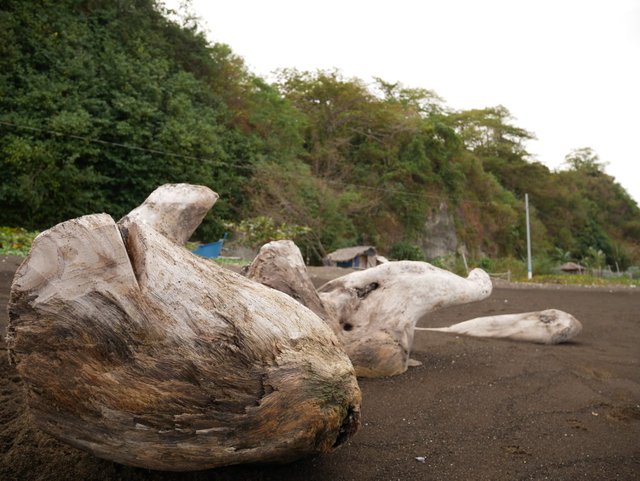 Further on the mountain side there is an unfinished property. We do not know the story behind this property, probably the owner ran out of money to finish the structure. Maybe a story about two lovers who fell out of love and abandoned their dream house. Anyway not it looks just like a creepy unfinished house.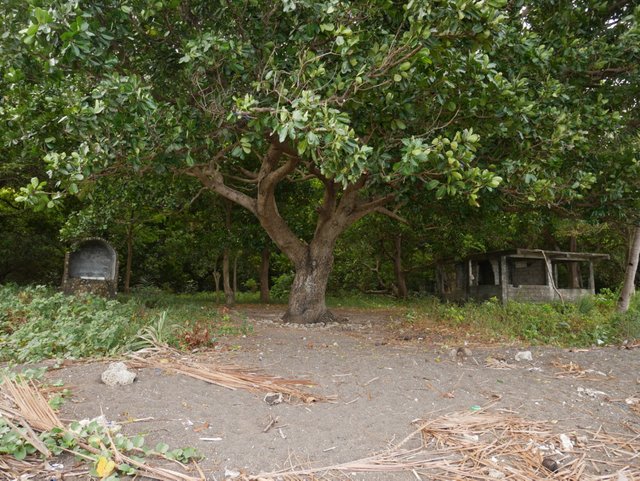 They chose a very good spot with a big old tree in front of the property. A place like this is something I would definitely love to have and grow old in. Plant some vegetables and herbs at the back. Raise some animals, some native chickens, goats and probably a peacock or two.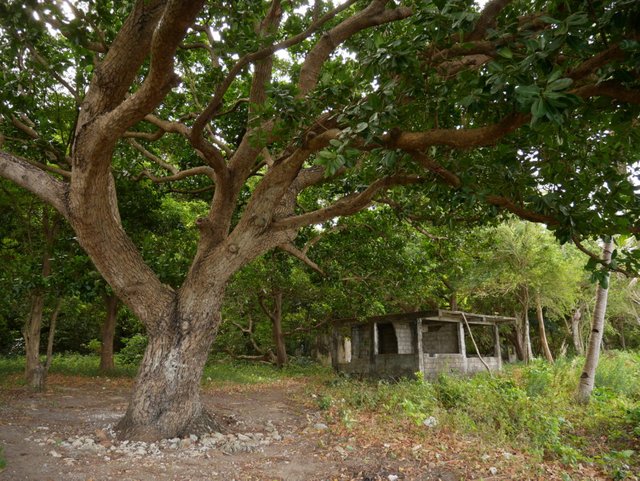 A lonely fishing boat is stranded by the tide.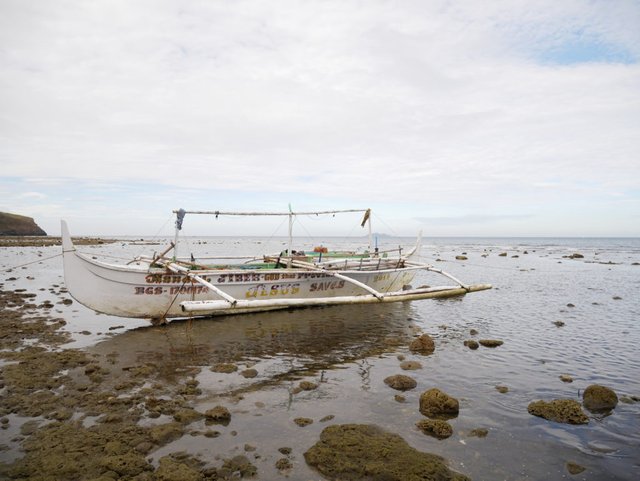 This area is so big to explore for the whole morning, but let's see what we could find.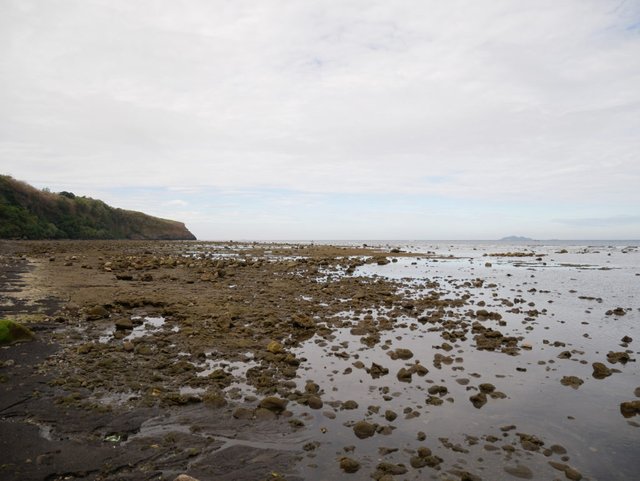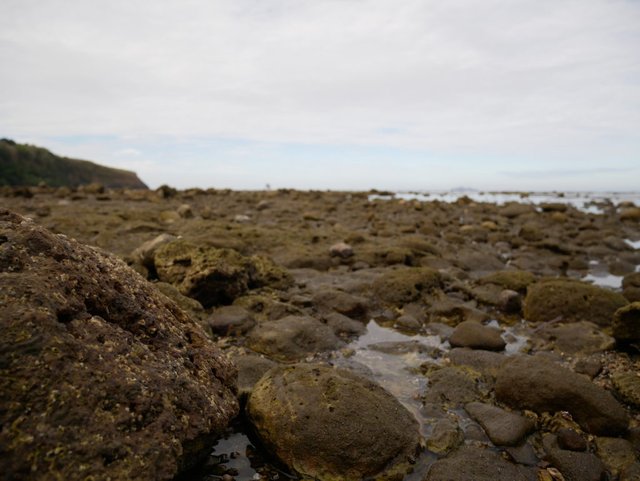 The rocks are a bit slippery and good thing my sandals have a very good grip on the rock.
This is the first sea creature that I discovered. I thought it was an octopus moving around with tentacles.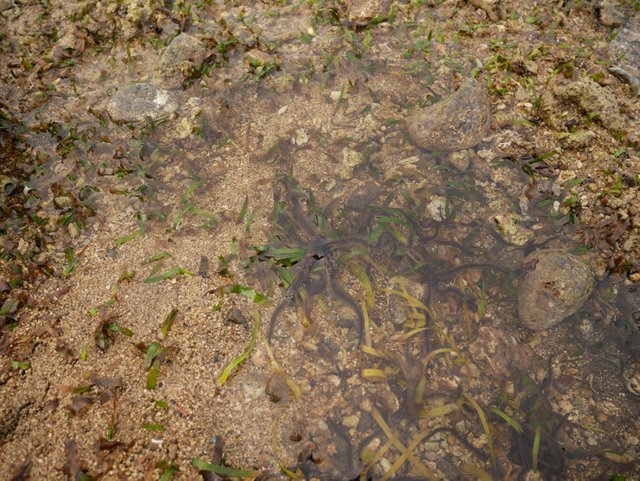 As I investigated closer, it is not an octopus and I have no idea what it is. If any of you out there knows what it is called please do let me know.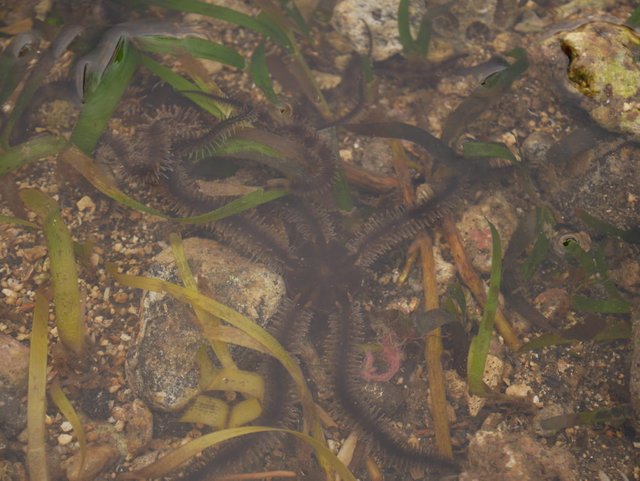 Large coral rocks are all over the the place and some of them are a bit sharp. Caution should be taken when exploring this area.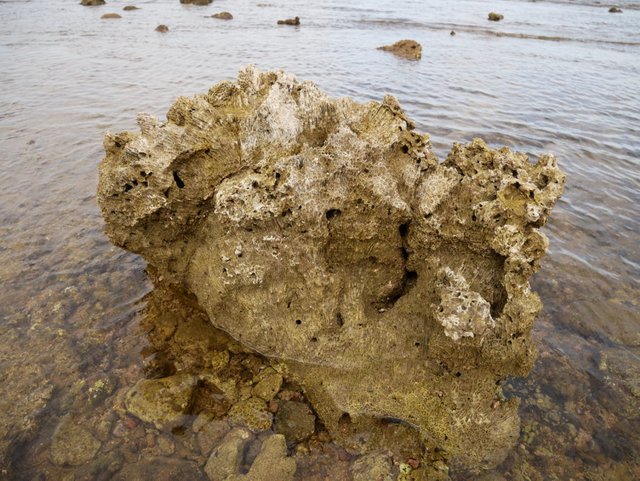 It is also a bad idea to walk around barefoot as I noticed there are a a lot of sea urchins hiding behind the rocks. Some are hanging around the corals and it would be very painful if ever you step on it.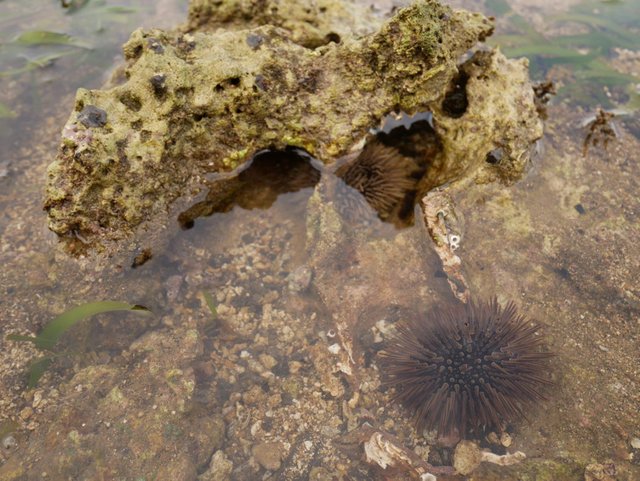 I believe sea urchins are a delicacy, but this type I am not sure of. It would be a good idea to ask the locals first if they are edible.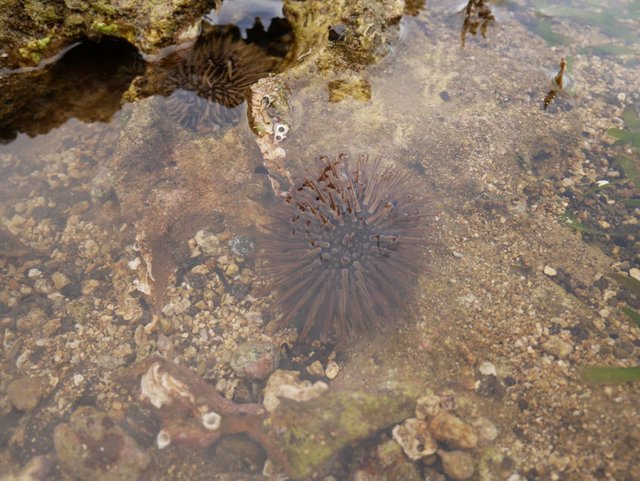 These spikes are very sharp and if you are not careful if could penetrate your sandals. A very amazing creature and we do not have them at our beaches close at home.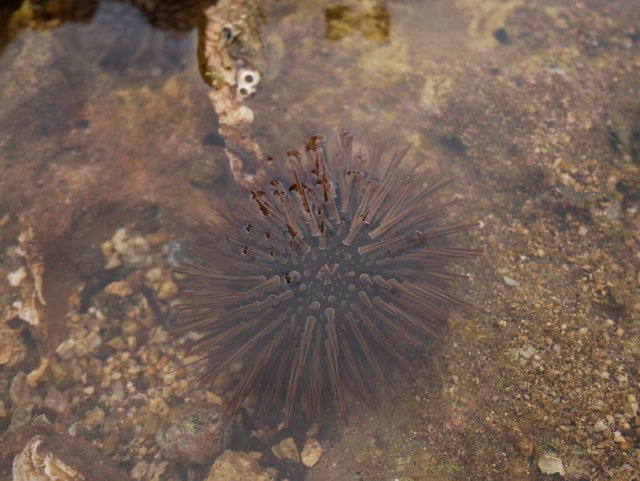 This little guy caught my attention and I wanted to check what it was.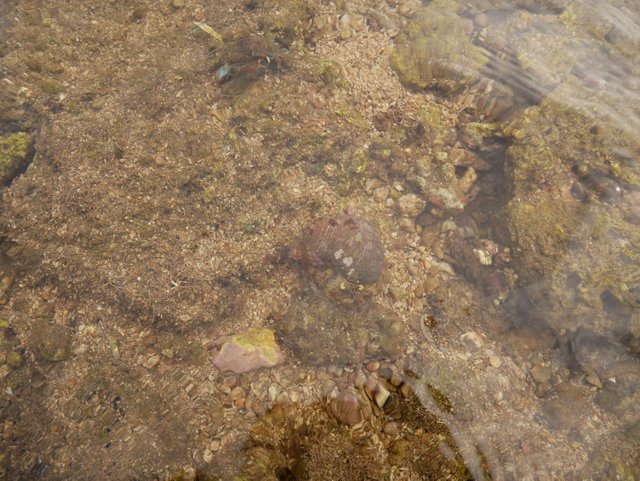 A hermit crab hid inside its shell the moment I picked it up. After inspecting it, I placed him back where I found him and again he went along his way.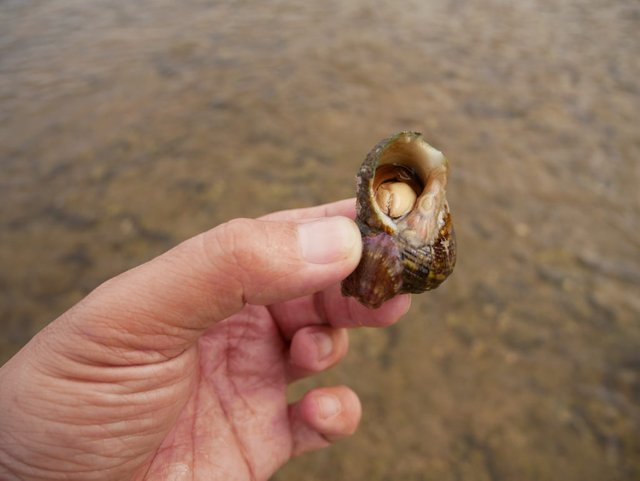 The sun was getting high and I wanted to explore more, but my wife was already calling me. I guess we would need to head back and just come back again as we still have plenty of time to spend in this place.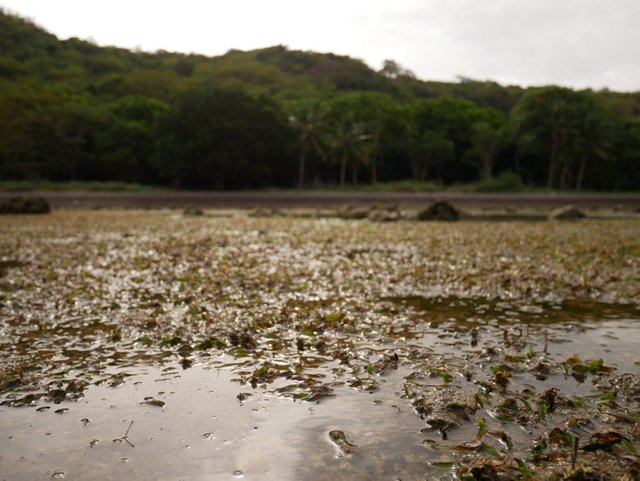 Thank you for joining me in my introduction to this beach. A quiet and peaceful place away from the city and away from the crowded and noisy resorts. This place has more surprises and I hope you join me again on the next part of our trip in Lian Batangas.
Until then enjoy the rest of the weekend everyone and have a very #beautifulsunday.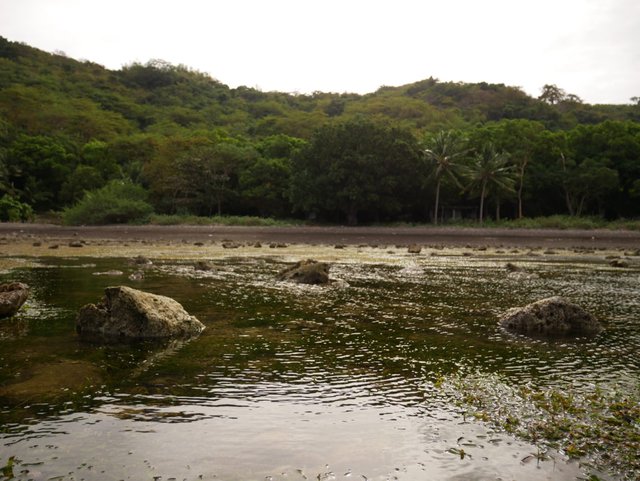 Official Page
Paris Beach Resort, Lian,Batangas

Follow @surpassinggoogle to witness an extraordinary person in this platform and vote for @steemgigs as witness
Discovering exceptional content in the community follow @curie and vote as witness
To have a glimpse of awesome content from the Philippines check out @bayanihan
All photos are original and taken with
Lumix GX85 and 12-32 mm




---
Posted from my blog with SteemPress : http://watersnake101.vornix.blog/2019/01/27/first-long-drive-to-serenity-beautiful-sunday/
---