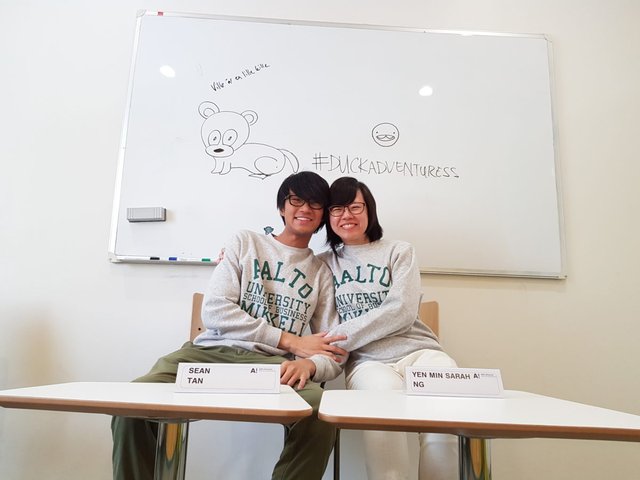 Hey Steemit!
Apologies for the inactivity; some stuff has been happening in my personal life and it's been keeping me pretty occupied.
Anyway, we're finally coming up on the end of this Finland series! I'm not sure if I should be sad or relieved, but I think it's time for a change.
After our weekend trip in Savonlinna (which you can read about in the previous few posts), it was soon the last day of school here in Mikkeli (for me)!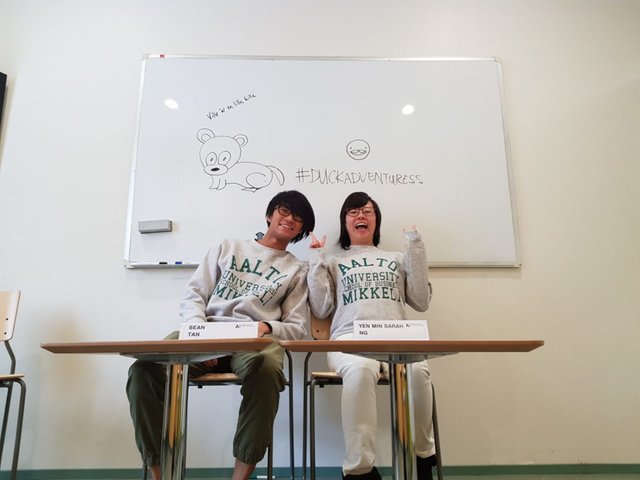 Our hair has grown significantly longer these past few months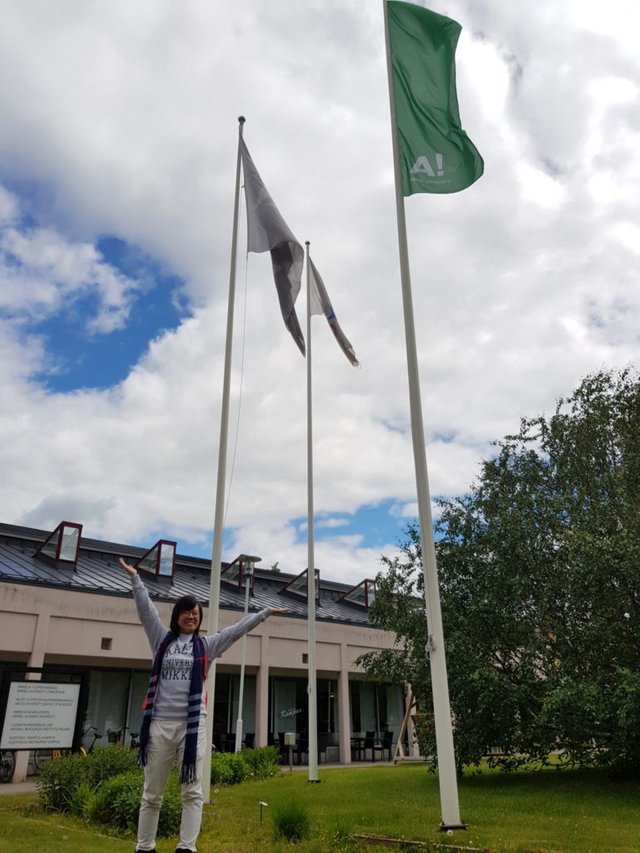 With one of our friends leaving soon, we decided to have a farewell gaming party!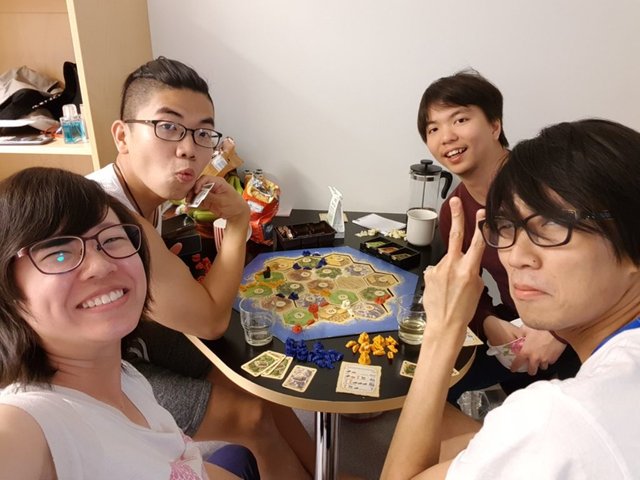 Which may have involved some alcohol (don't worry we're all of legal age).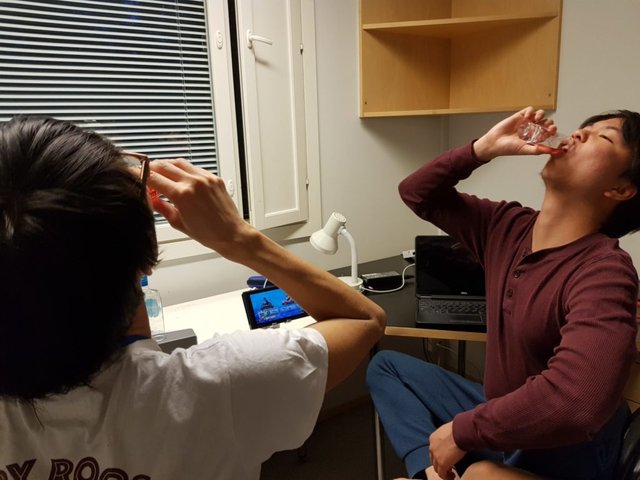 It was a fun weekend in Mikkeli; just chilling and playing games with our new friends (who we would see again in many different countries! Truly friends across borders, indeed).
Sean still had another module to do, so with a free 3 weeks I busied myself with cooking, playing games, and updating Steemit!
Our new favourite breakfast - Toad in the Hole!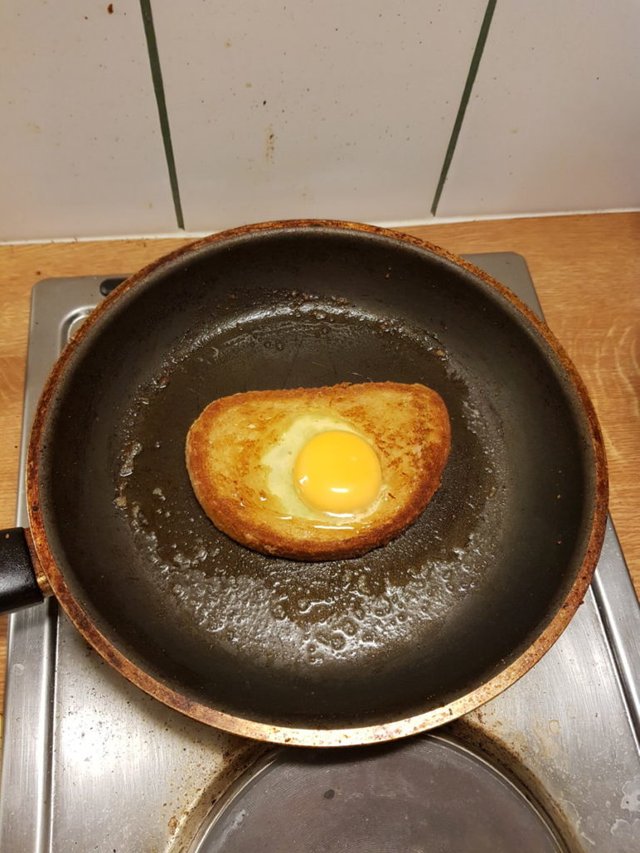 We even went to watch the World Cup in a sports bar!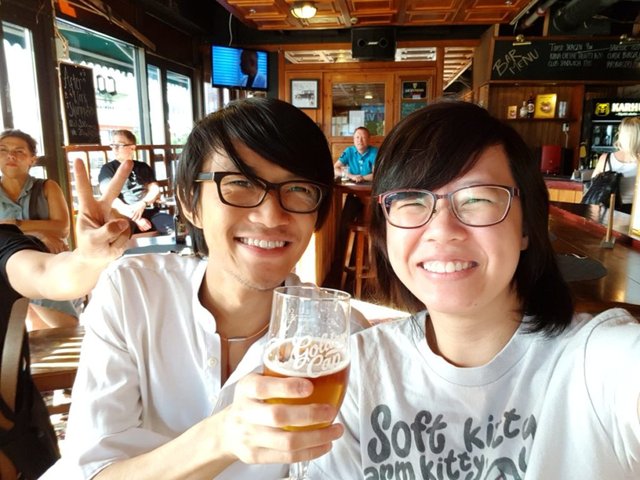 Pretty soon, it was time for us to pack up all our stuff and leave. I was pretty sad about leaving, especially since our apartment was so nice and cosy! I still miss it to this day. 😔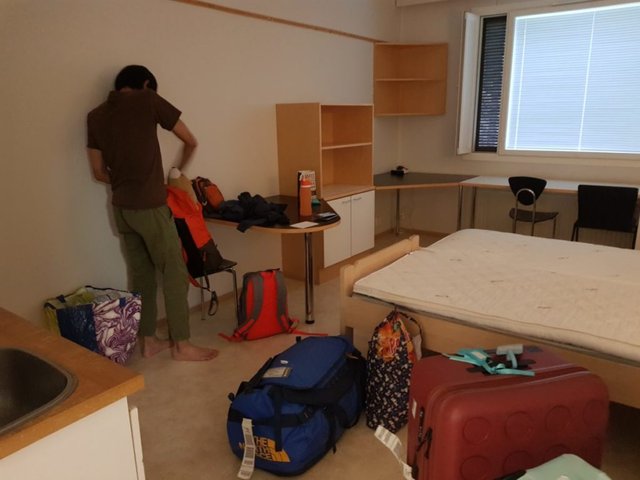 We went to KotiPizza for our last meal in Mikkeli! I forget what its called but it was a pizza-calzone kinda thing. Really yummy and filling though!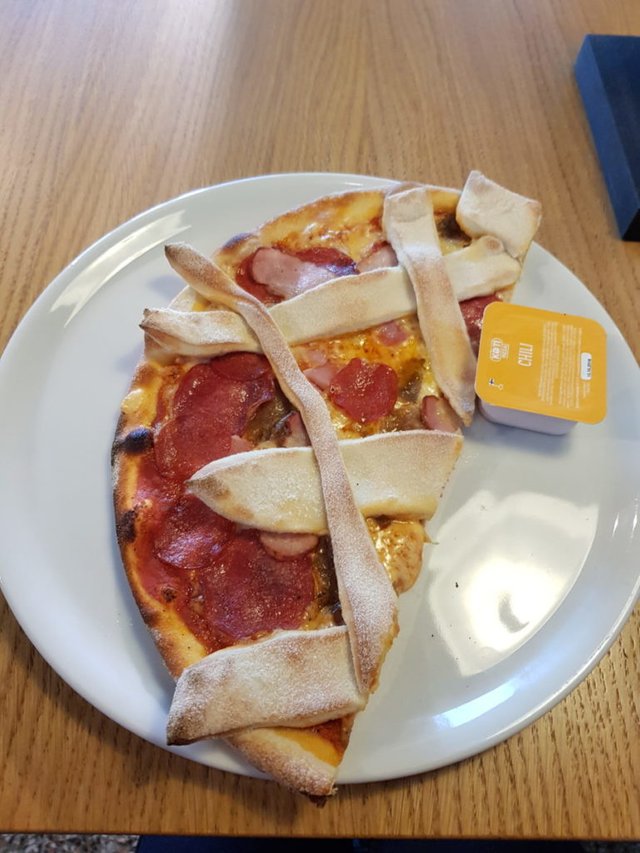 After that, we went to meet up with some friends to say goodbye!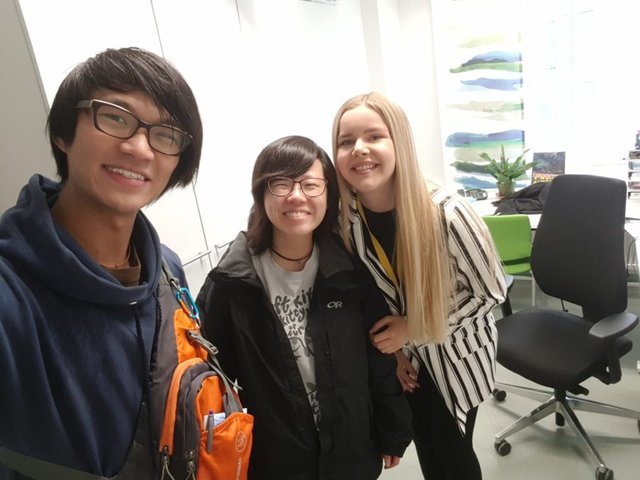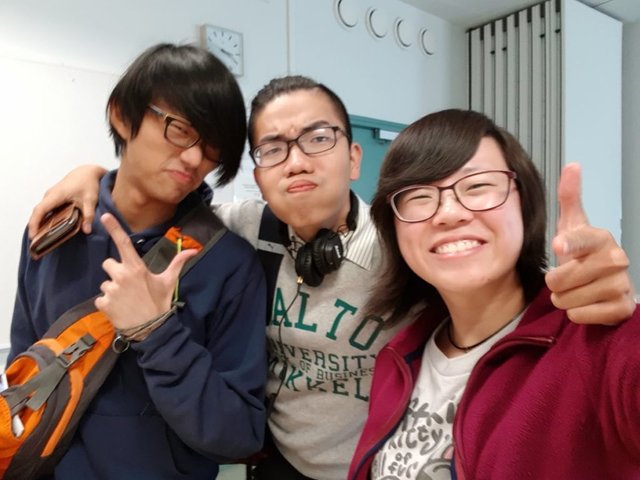 It's not the end, but it's still kinda sad to leave 😔
Before hopping on the train back to Helsinki. On the plus side, we saw a few doggos on the way back!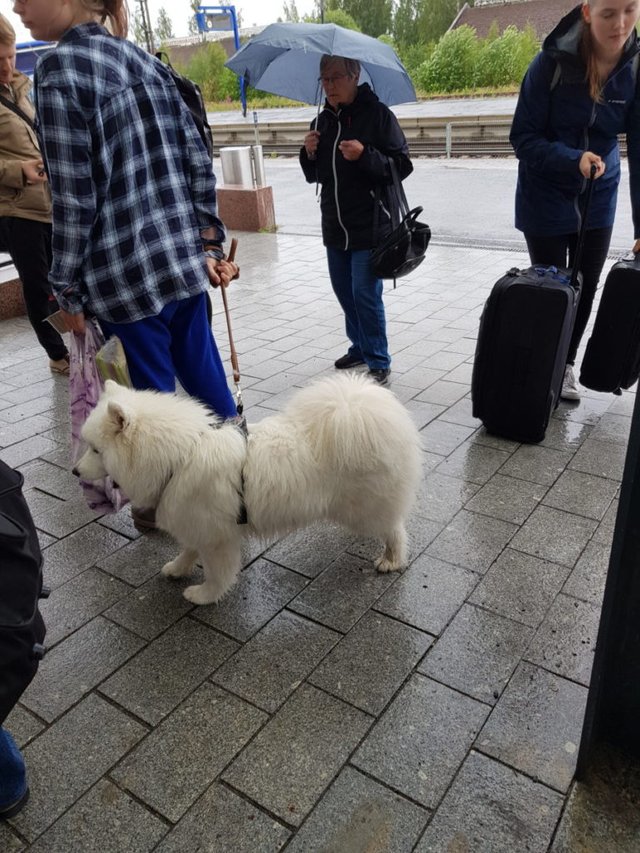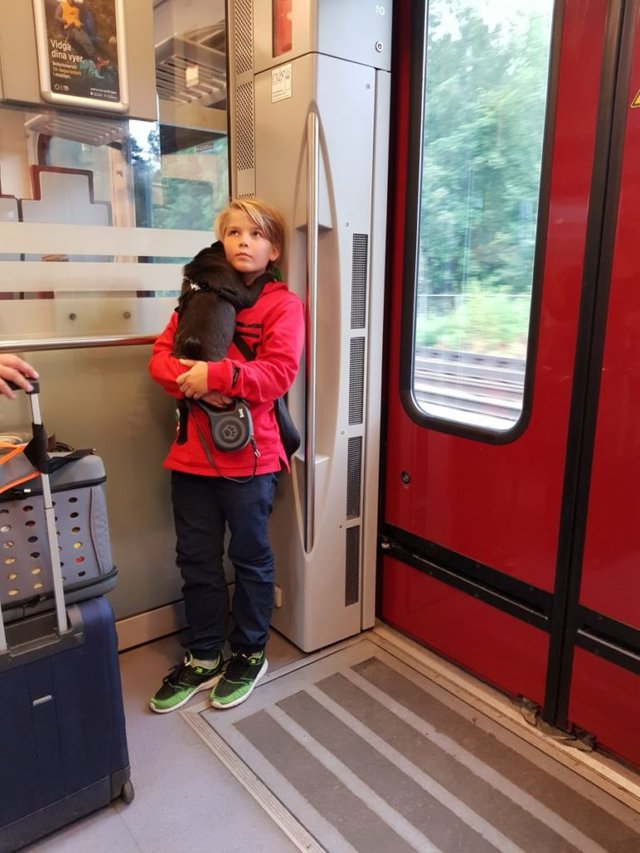 This boy was carrying his puggo on the train! What a lil cutie!
As we couldn't make it for our flight all in 1 day, we decided to stay 1 night at our favourite hotel near the airport; Clarion Hotel!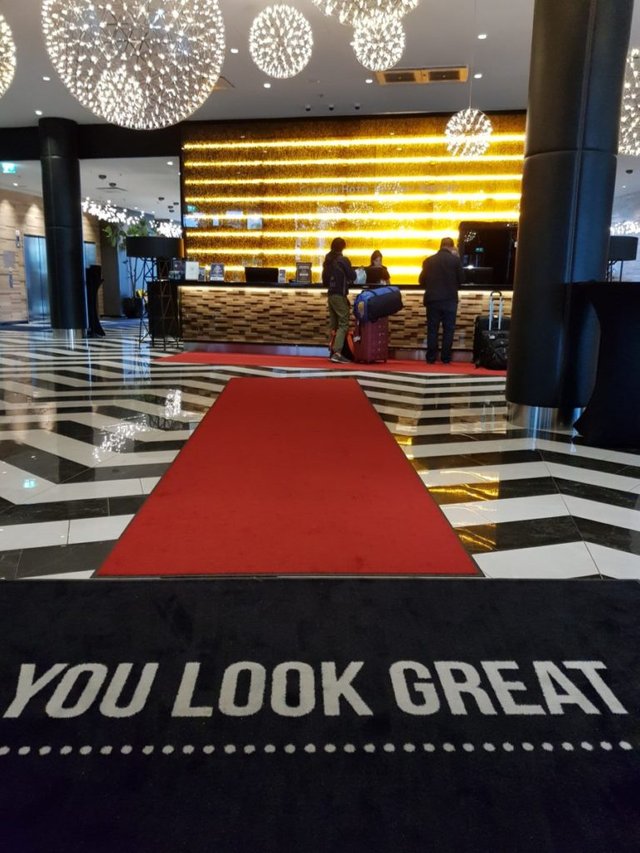 We didn't get a chance to try out the sauna last time so we took the opportunity to use it and had a nice relaxing evening!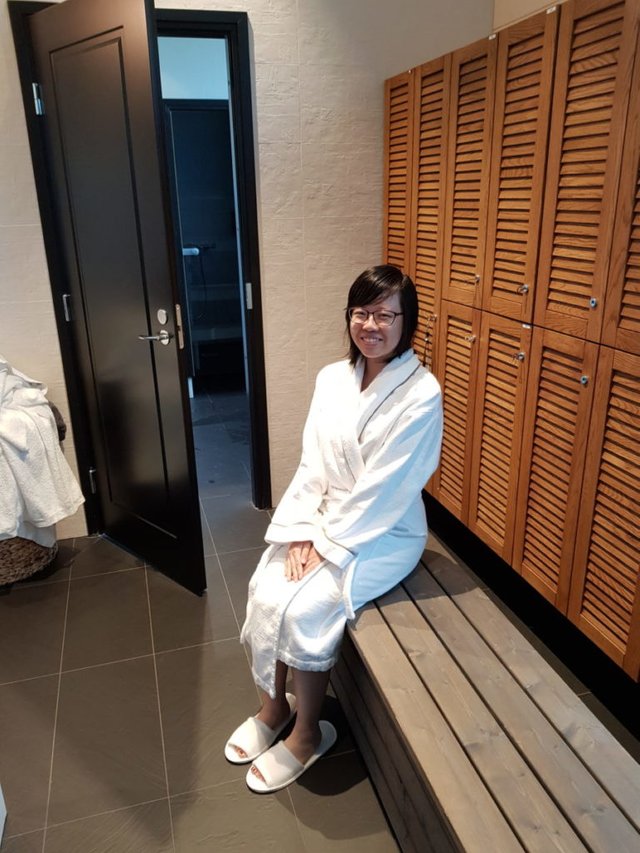 I'm not sure if I've mentioned this before, but saunas are actually a huge part of the national Finnish culture. Because of how long and cold winters are in Finland, many Finnish people have taken to saunas to keep warm, while also enjoying the many health benefits!
The national practise is to strip naked and sit in the sauna for as long as one feels comfortable and sweat it out. Then you will go outside and jump (still naked) through a small hole in the ice on a lake, the sea or whatever and refresh yourselves in the freezing water – or roll in the snow instead.
In Helsinki, there's a big outdoor pool for this practise, and I've seen many semi-naked people jumping into it but the temperature difference might be too much for me so I opted for a cool shower instead.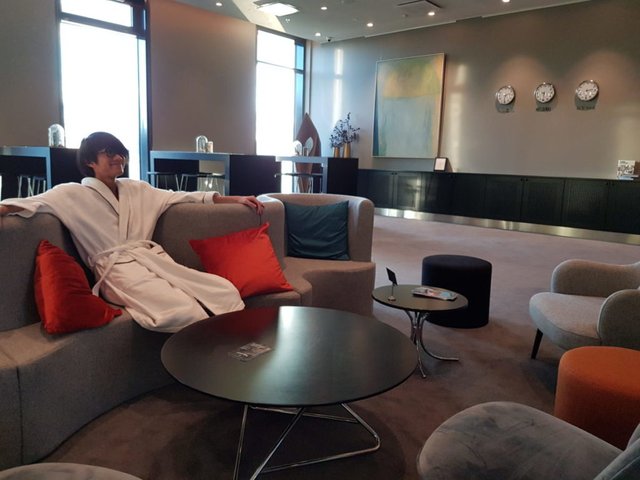 I felt really clean after the sauna; it reminded me of the feeling after an onsen. I guess the benefits are pretty similar since they're both hot.
Anyway, this post is getting long so I think I'll wrap this up. The next post will definitely be the end!
Thanks so much for reading!

To find out more about me, check out my intro post here!
---
Posted from my blog with SteemPress : http://tacocat.steemblogs.club/2019/09/11/tacocats-travels-finland-27-leaving-mikkeli/
---
[//]:# (!steemitworldmap 61.681939 lat 27.279200 long d3scr)
Check out my previous post in this series!
TacoCat's Travels (Finland) #26: Sunset in Savonlinna