Pandan Weasel
Hello all friends. This time I will share a picture of a Weasel.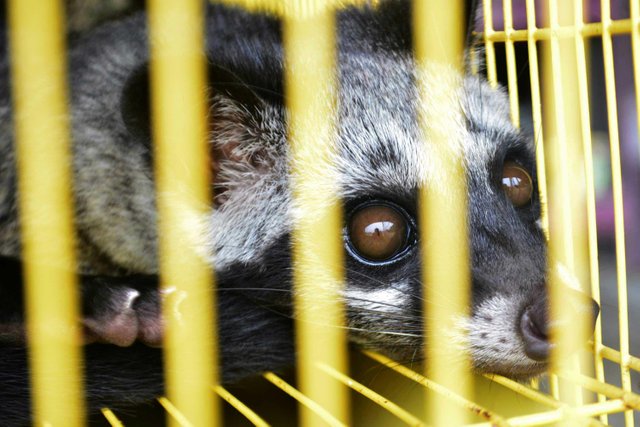 This Photo Taken With :
Camera: Nikon D5200 Exposure: 1/100 Aperture: f/5.6 Focal Length: 55.0 mm ISO Speed: 800 Lens: AF-P DX NIKKOR 18-55mm f/3.5-5.6G VR
Photograph: @bim.scouting
Surely we all know and have seen mammals predators chicken.
Nevertheless, the more active animal at night is now much preserved by animal lovers.
Because many animal lovers are looking for it, it automatically bounces high.
Weasel itself many kinds, one of them is Pandan Weasel. It is said Pandan Weasel because every occurrence will smell of pandanus.
The other best known species is the Civet Weasel (Paradoxurus hermaphroditus), the Weasel who likes to consume coffee beans, where the coffee from his droppings is called Kopi Luwak.
Well...all friends. So little reviews about Weasel. May be useful.
Thank you for visiting my blog @bim.scouting