Wandering around the back garden with my new macro lens attached to my Nikon D800, I came across this little fella resting patiently on a daisy flower.
I crouched down, took a few shots and they turned out ok, however, I still have a lot to learn about macrophotography.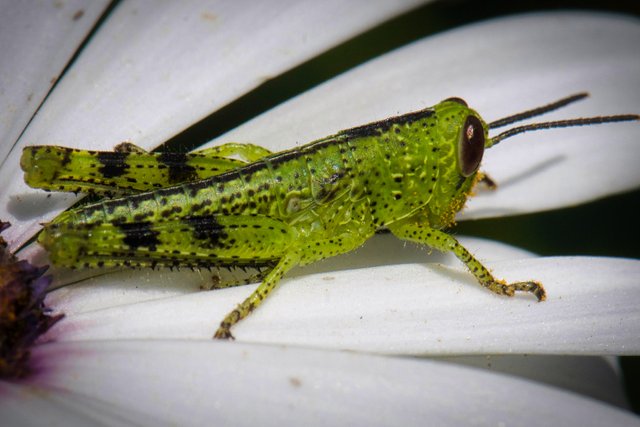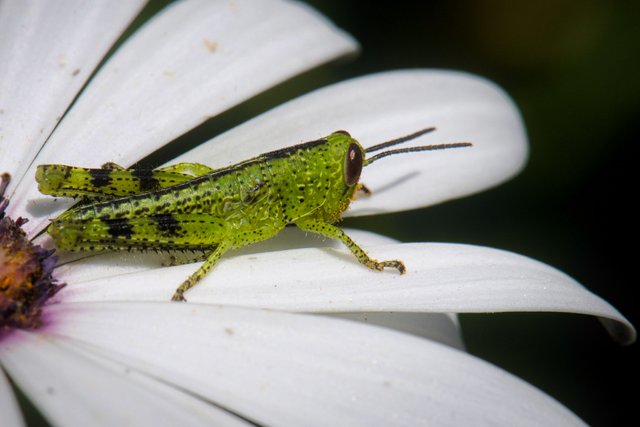 Images taken with Nikon D800
AF-S VR Micro-Nikkor 105mm f/2 lens
ISO 800 ƒ/22 1/1000 sec.
This my entry in this week's #animalphotography contest by @juliank.
To see more of my photography, come check me out at @atnicholson.