Anarchaforko Anarchapulco Fork Update: Official Welcome to Anarchaforko Trailer Released!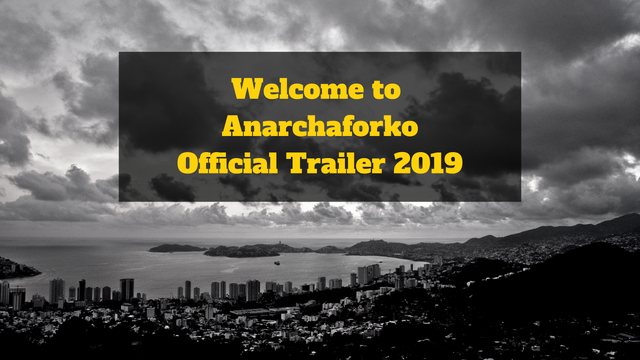 It's finally time to release our third trailer from last year featuring the footage that @alexlapointe filmed and edited for us. We shared a post recently about his involvement in the fork last year, check it out here.
Alex was just a filmmaker who showed up here and helped us capture the fork. We've said many times that you can be as involved as you'd like to be with Anarchaforko and Alex is a great example of that.
This video captures the essence of the free form atmosphere of last year which was essential for making it what it is. We're looking forward to seeing what you guys come up with this year.
As a friendly reminder, while there's still room on the schedule I'm here to remind you that the schedule is up to you, not us. Everything from scuba trips to speeches to restaurant trips count as Anarchaforko events and if you've got a ticket, you've got the power to add as many events as you'd like, with no gatekeeper. Get planning before the good spots on the schedule are taken up!
Check out the links below for more like this one!
Anarchaforko Anarchapulco Fork Update: Anarchaforko All-Stars @alexlapointe

Anarchaforko Anarchapulco Fork Update: Only 3 Days Left for a Half Priced Ticket!!
Anarchaforko Anarchapulco Fork Update: In Case You Missed It Recent News Update
In case you missed them, some of my recent posts:
Anarchaforko Update: Getting Ready to Fork!
World Carnivore Month: The Difference
Anarchaforko Anarchapulco Fork Update: Have Questions? Ask Us!!

Hi there, if you're new to my blog here on Steemit check out this for more information on who we are and how we got here.