Anarchaforko Anarchapulco Fork Update: @juansgalt Be Your Own Bank Workshop at Anarchaforko!!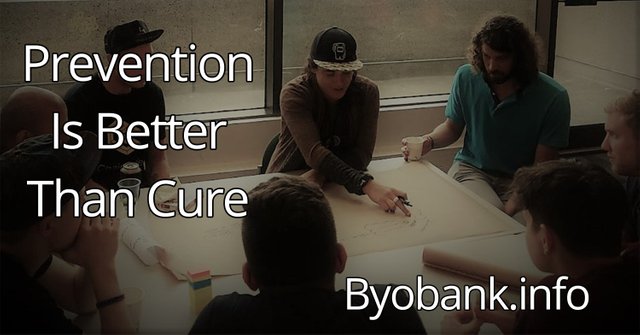 It's time to announce another addition to the Anarchaforko schedule, this year @juansgalt is going to do his "Be Your Own Bank" Workshop with us on February 22 at 12:30 pm. There is a ticket for this sub event that he's offering himself click here to find out how to reserve your spot!
I'm going to copy and paste his description he added to the event website for those interested, as he can clearly explain it better than we can!!
Bitcoin was born and digital security was never the same. As soon as bitcoins acquired a market value, the incentives to hack others began to break new ground. The world is still catching up.
The Bitcoin industry's response to this challenge is the recognition that most humans are far more familiar with the process of securing physical assets than they are digital ones.
The most popular crypto security solutions today, like hardware wallets, paper wallets, and master seed paper backups have been built with this in mind.
The Be Your Own Bank Workshop teaches you three things.
How to update your normal security practices, such that access to your social networks, exchanges, and all other personal online accounts, is protected from crypto hackers while leveraging the most secure and ease-of-use focused tools available today.
How you can protect your self from the most popular and successful attacks used against crypto users. We combine education with strategies we've personally tested and polished for years. Strategies designed to enhance the industry's security standards.
Last but not least, an introduction to the inheritance questions posed by crypto and the initial tools you'll need to venture forth and set up an estate for you and your loved ones. An estate that is integrated with your crypto holdings and other digital assets.
You will need to have a laptop and a hardware wallet to make the most of this workshop.
And don't forget, prevention is better than cure.
Byobank.info
So get excited guys, as expected the schedule is changing and growing constantly!
Will we see you next month?
Check out the links below for more like this one!
Anarchaforko Update: Amazing Time Lapse Acapulco Sunset
Anarchaforko Anarchapulco Fork Update: What You Need to Know Right Now About the Fork
Anarchaforko Update: How to Get a Half Priced Ticket
In case you missed them, some of my recent posts:
Brazilian Hybrid Style Picanha Steak Carnivore Recipe
World Carnivore Month: Indian Cow Hump Meat is Poor Man's Waygu
Life is Sweeter without Sugar

Hi there, if you're new to my blog here on Steemit check out this for more information on who we are and how we got here.