Anarchaforko Update: Amazing Time Lapse Acapulco Sunset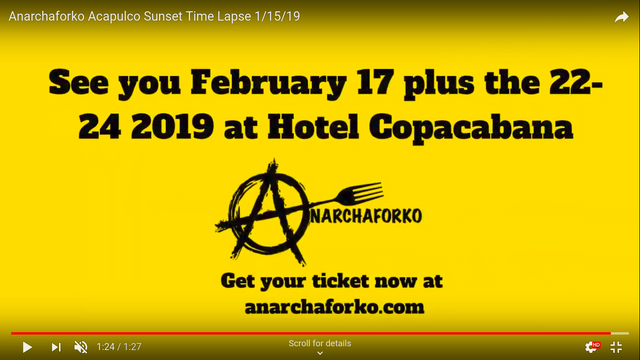 Check the link below for our latest @anarchaforko sunset time lapse! Will we see you February 17, 22-24?
Want a half priced ticket? Start by reserving a hotel room at Hotel Copacabana by February 1st through this link or the hotel page on our website at anarchaforko.com!
Get involved today and make your mark!
Check out the links below for more like this one!
Anarchaforko Anarchapulco Fork Update: What You Need to Know Right Now About the Fork
Anarchaforko Update: How to Get a Half Priced Ticket
Anarchaforko Anarchapulco Fork Update: Want a Ticket for Half Off??
In case you missed them, some of my recent posts:
Brazilian Hybrid Style Picanha Steak Carnivore Recipe
World Carnivore Month: Indian Cow Hump Meat is Poor Man's Waygu
Life is Sweeter without Sugar

Hi there, if you're new to my blog here on Steemit check out this for more information on who we are and how we got here.