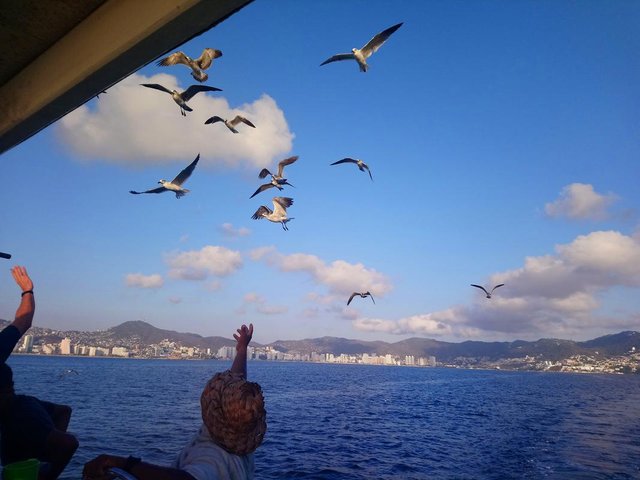 These birds followed us back to the docking area and I was happy for it. They were pretty and it was amusing to watch them catch food midair that the locals were throwing to them.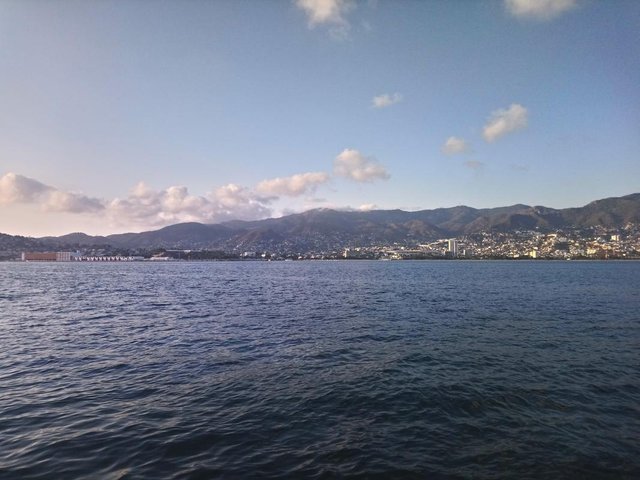 I have very little boating experience and expected my stomach to have issues as I'm known for motion sickness but I was surprisingly okay on the boat, which is good because I spent a lot of time on that boat that day.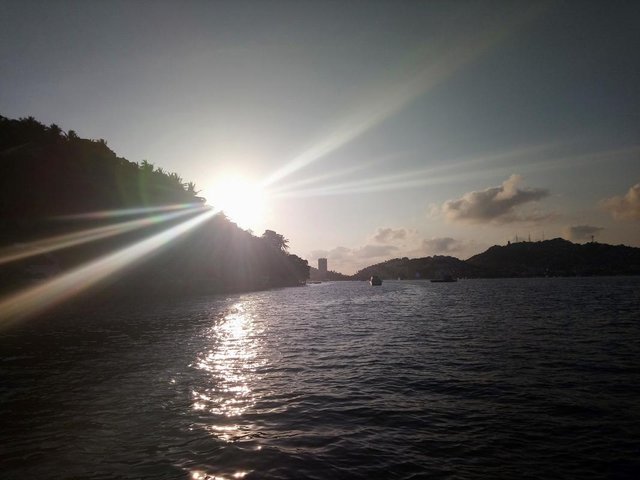 We left the scuba trip as the sun started to set to head back. All in all it was a good day, it left John with a desire to do more and we've been preparing for another scuba trip while we wait for the visibility to clear up. We almost went a few days ago before our friend left town but the visibility was crap. If the guy trying to sell you the boat trip tells you the visibility is crap, you believe him.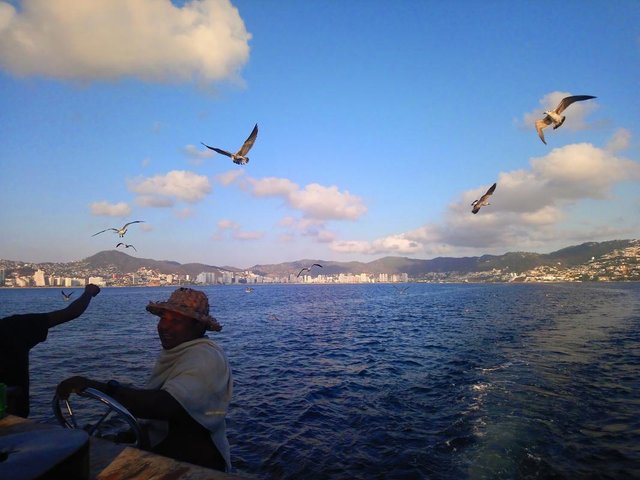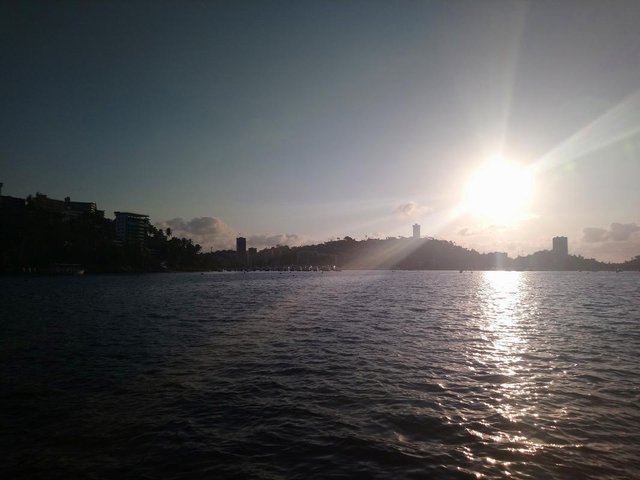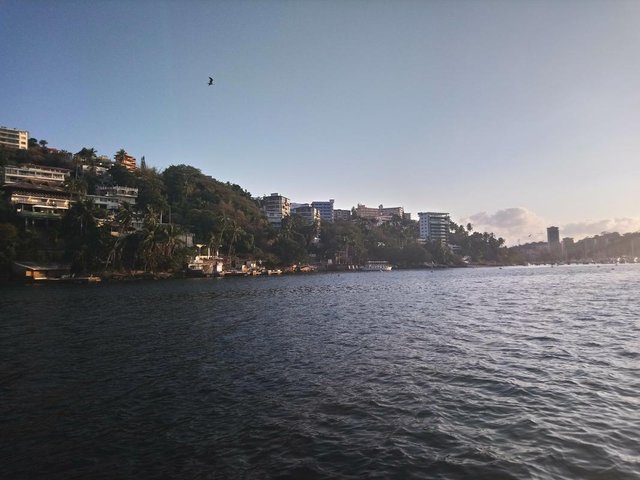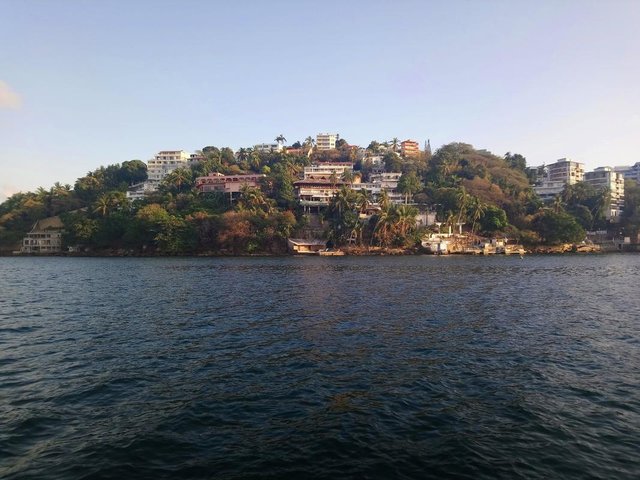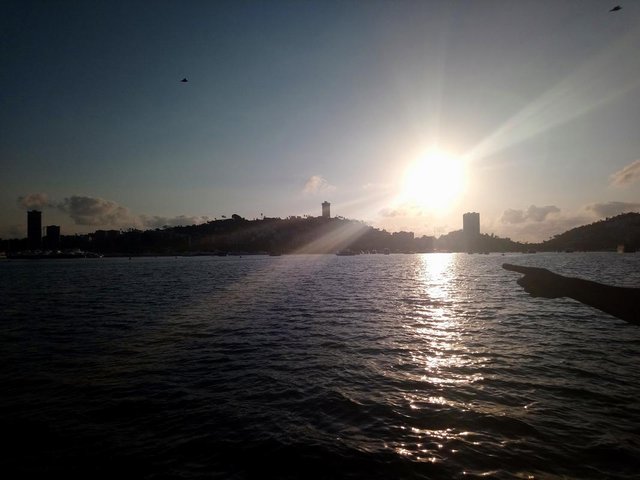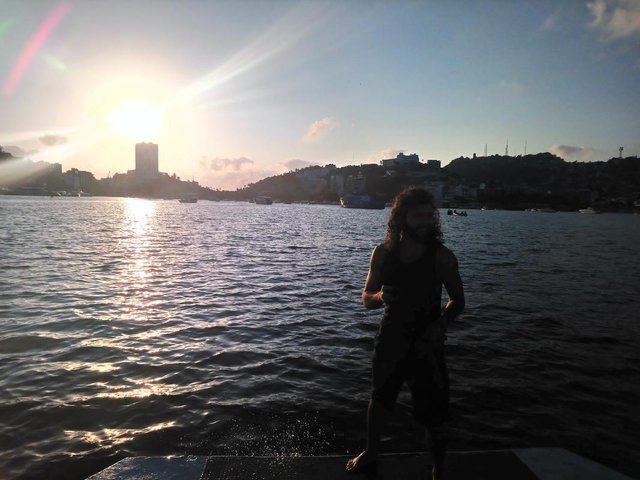 This is Plinio, the scuba trip was his idea and I encouraged him to put it together and add it to the calendar which he did. He mentioned the idea of making it official next year....to you I say it was already as official as it can get, plan in advance next time if you want it to be "more official". It was a blast though and I hope there will be another fork scuba trip next year.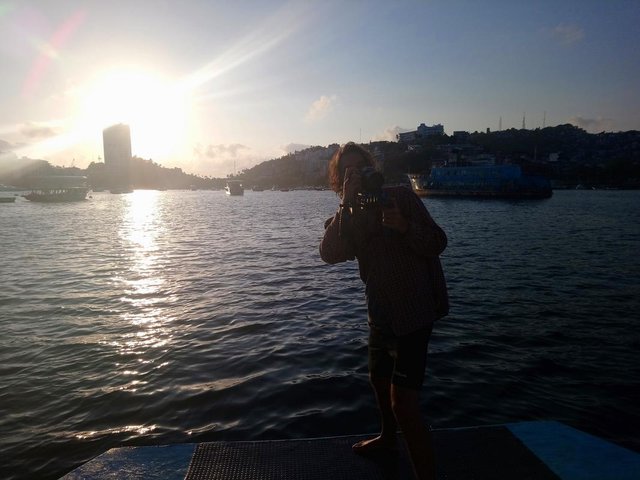 This is a cool photo of our friend Alex that stayed with us during the conference and the fork. He goes to no end to get photos, there will be some of him on a skateboard during @larkenrose and @dragonanarchist's perfomance to come in the future. We kept expecting him to fall off the boat but he didn't and I got these cool shots.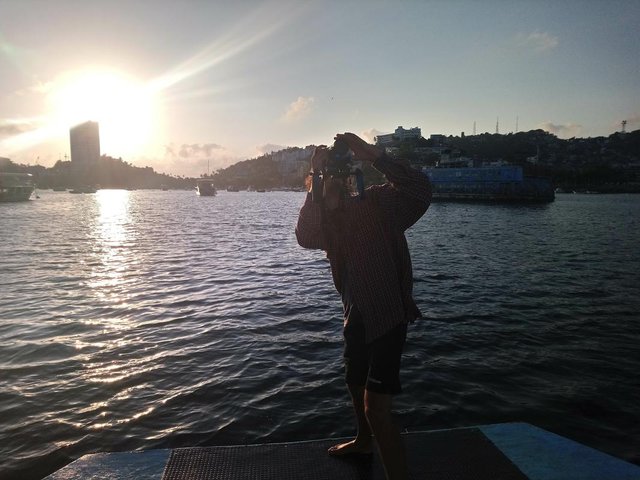 I'll pause here to say part of the forks intention was to bring people like us to us and it succeeded as far as several people were concerned, this one being good example. Alex came here to stay with the intention of working for his rent. When he got here I was too stressed out to delegate properly and he took that really well and found ways to work around me which I appreciated. He did things like wash dishes when I wasn't home, handle giving my birds water in the mornings and things like that. Those small things made the conference more bearable by far.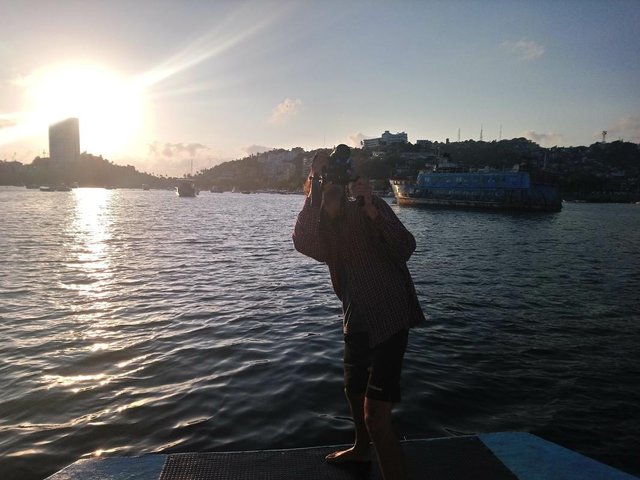 He was also an interesting french canadian who had some interesting views on things that we didn't always agree with, but there were good conversations to be had. He was a fairly level headed good person to have around and we welcome him back! Stay tuned for fork videos produced by him :)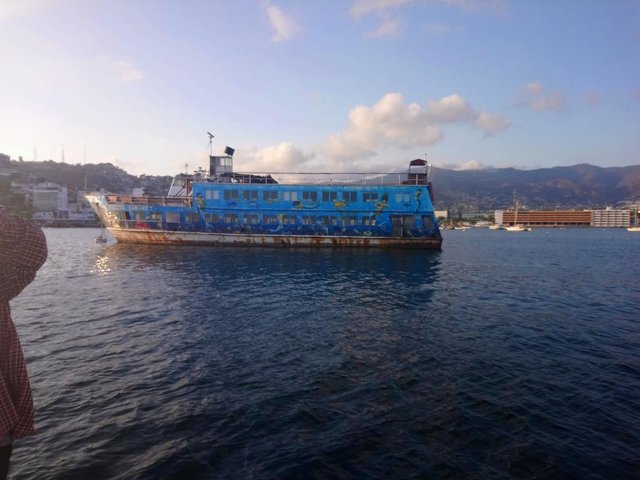 One of Acapulco's many party boats, which you can rent out to get drunk with your friends on.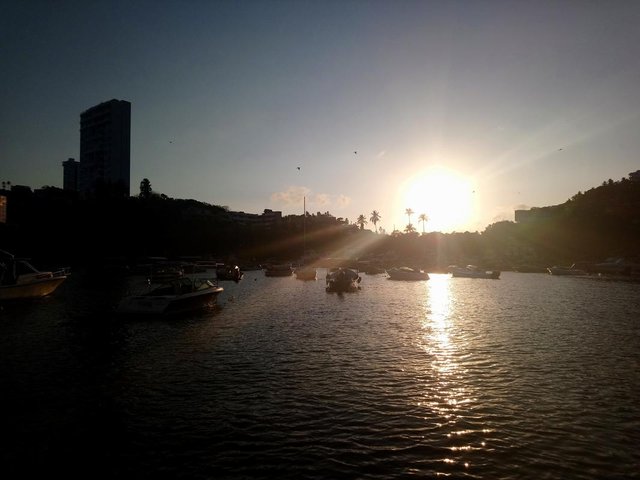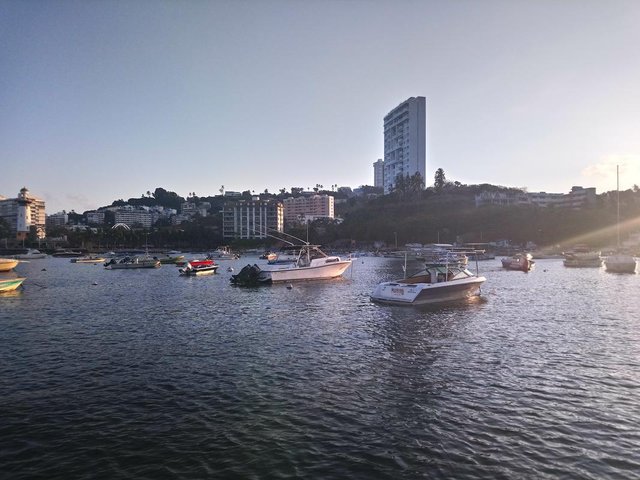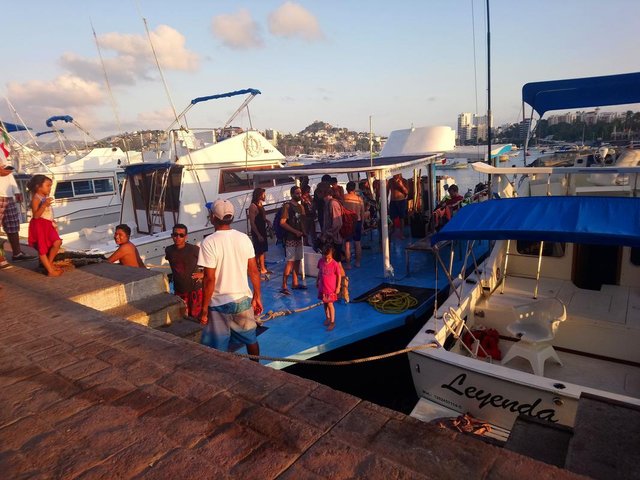 Looking forward to what kind of stuff the forkers come up with to do next year, both during the main fork event and after the fact like this scuba trip was.

Did you enjoy this post? Check out the links below for more like this one!
Adventures Around Acapulco: Anarchaforko Scuba Diving Trip Photos 2
Adventures Around Acapulco: Scuba Diving Underwater Shots From a Friend
Adventures Around Acapulco: Anarchaforko Scuba Diving Trip Photos 1

In case you missed them, some of my recent posts:
Jumbo Garlic Butter Shrimp Lunch Food Photo Shoot
Mexican Beaches: Pie de la Cuesta
Hecho en Acapulco Clothing Line At Verde Vegan/Verde Pistache

Hi there, if you're new to my blog here on Steemit check out this for more information on who we are and how we got here.
If you found this valuable don't forget to upvote, resteem or comment on this post!
Thanks for following and supporting us, until next time!