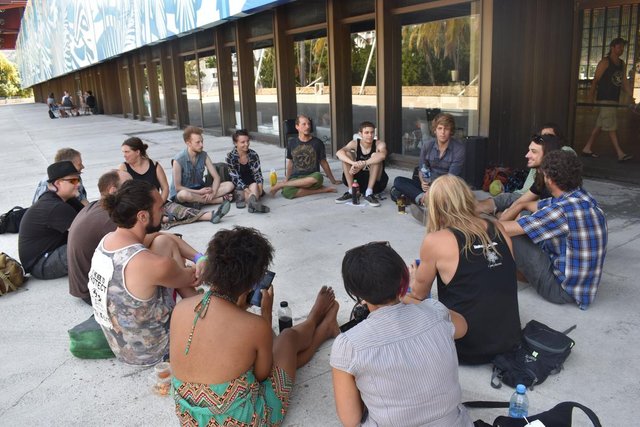 This circle of people was actually one of the best discussions I walked up on during the duration of the fork and it happened spontaneously the first day and wasn't on the calendar. It likely started with a small group of people smoking and escaping the air conditioning and ended with this big group discussing the freedom crypto has allowed them in their lives.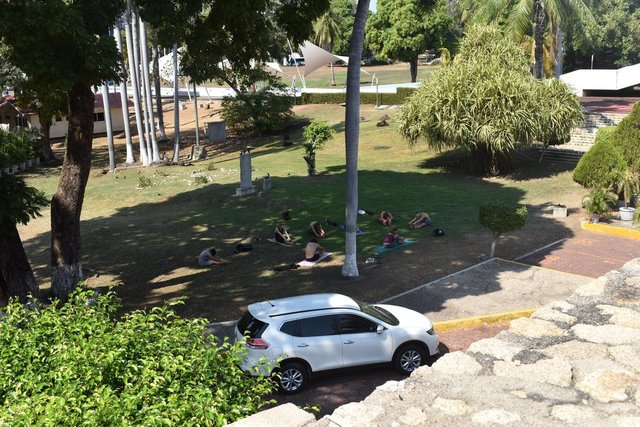 After everyone showed up the first day they promptly disappeared to this spot to do yoga with @mwolfe13. There was yoga all three mornings during the fork.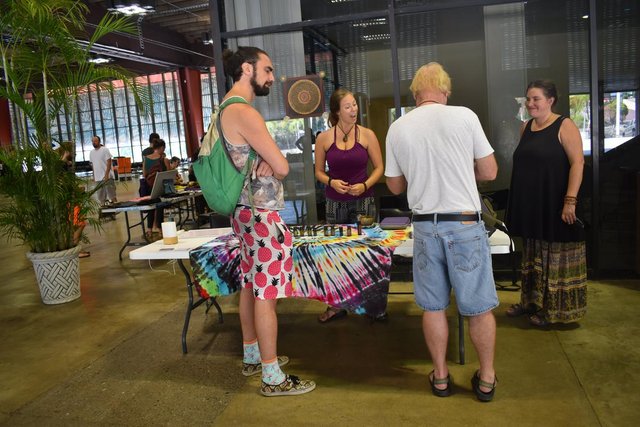 @mwolfe13 also had a table sampling essential oils, which she was really helpful in aiding people with.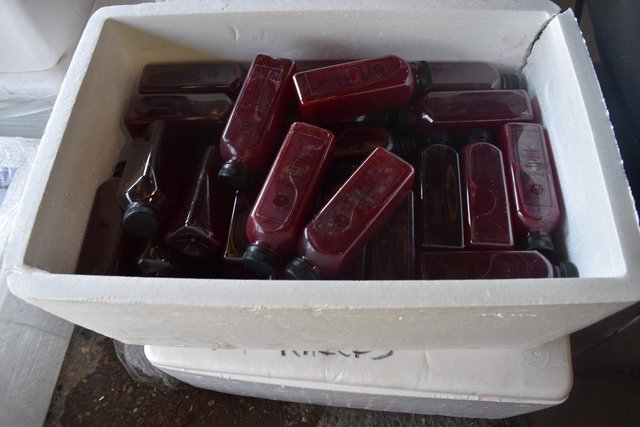 Verde Vegan had a lot of cold pressed juices left over from Anarchapulco to sell for dropped prices.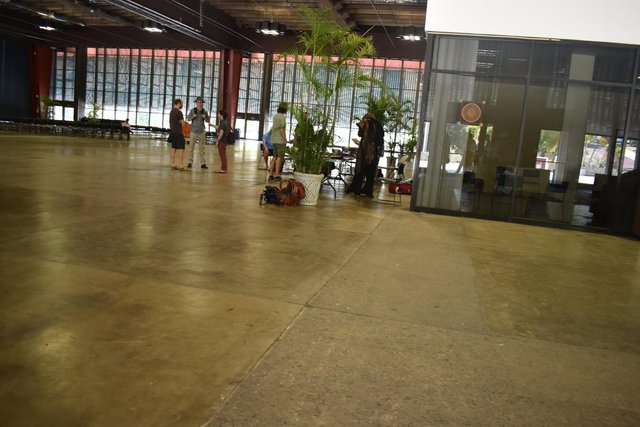 The slow part of the day was during this time of day during the fork, which was the first part. The early crowd was almost always different from the crowd in the evening.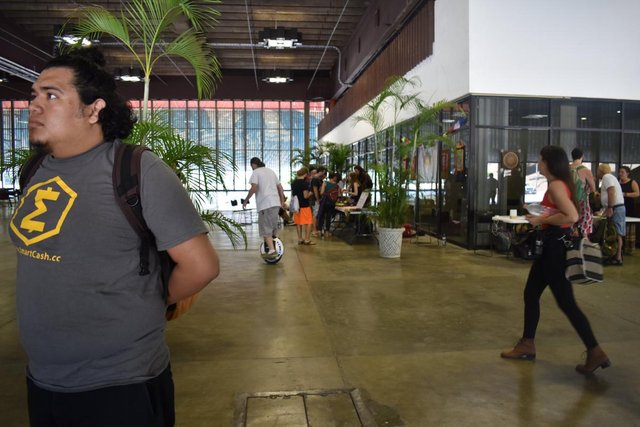 @jasonhenza had plenty of time to scoot around on his electric unicycle. It was a big open venue and the people there were pretty fine with letting us do whatever we wanted.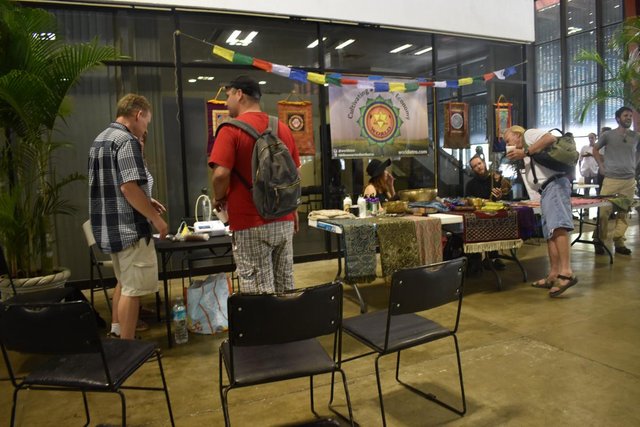 Friends had tables setup that we honestly pretty popular the whole time, I only wish there were more options.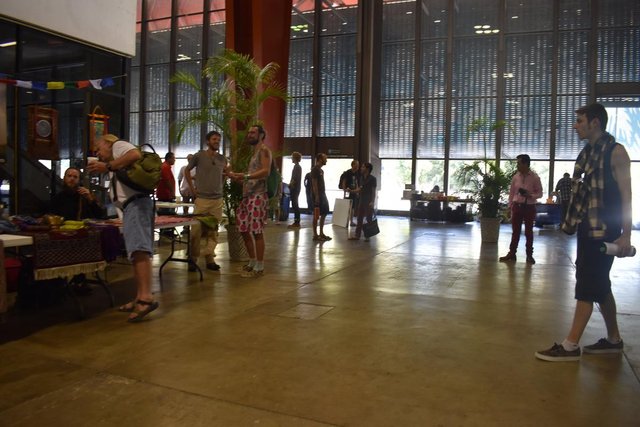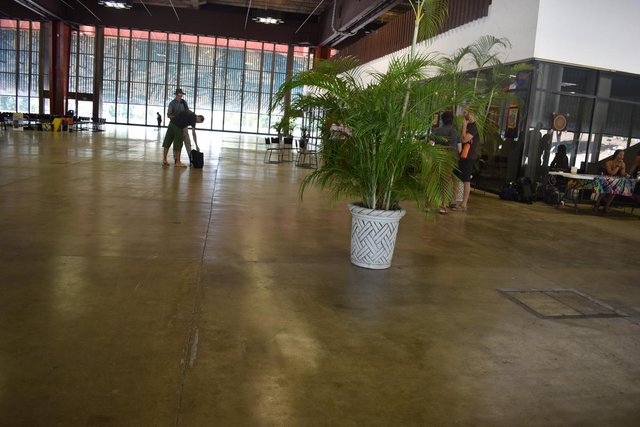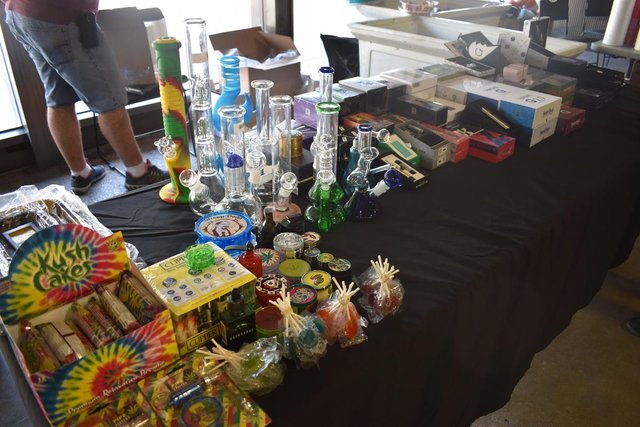 We arranged to have a smoke shop of sorts set up for the fork and it was a hit, providing for the forkers the things they would need from vaping stuff to pipes.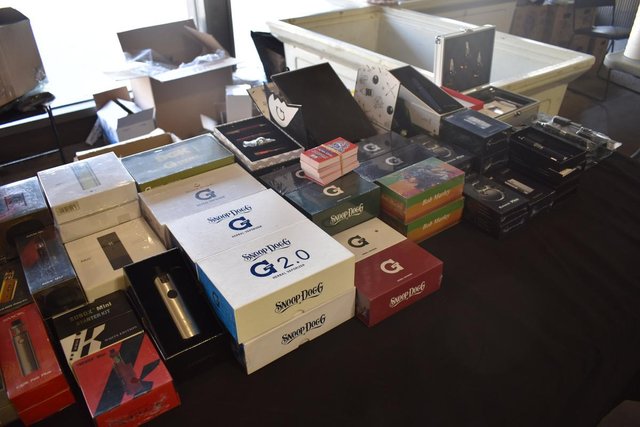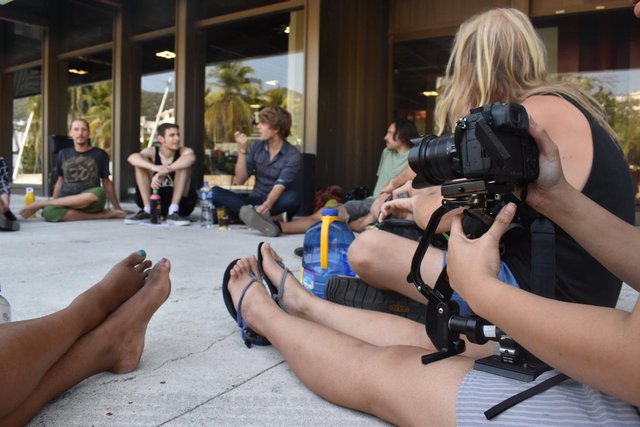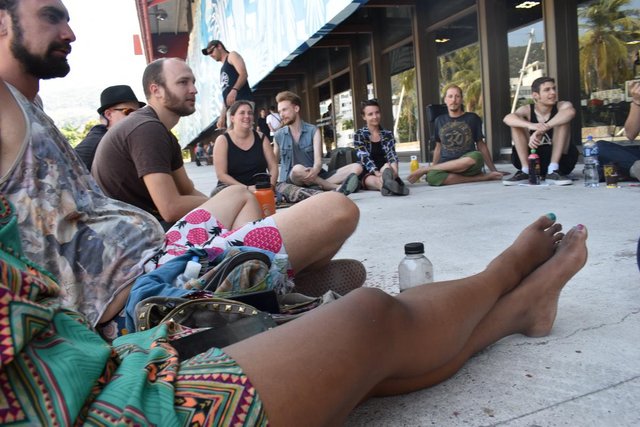 My favorite things were the stuff like this, unplanned and spontaneous but with a lot of good natural draw. It was interesting to see what people prioritized with their time compared to what the general conference structure is.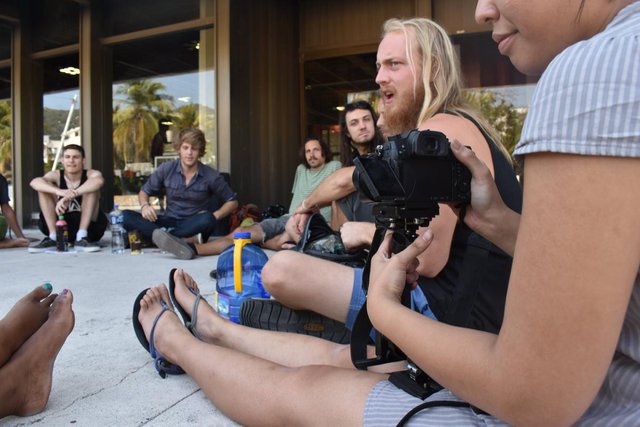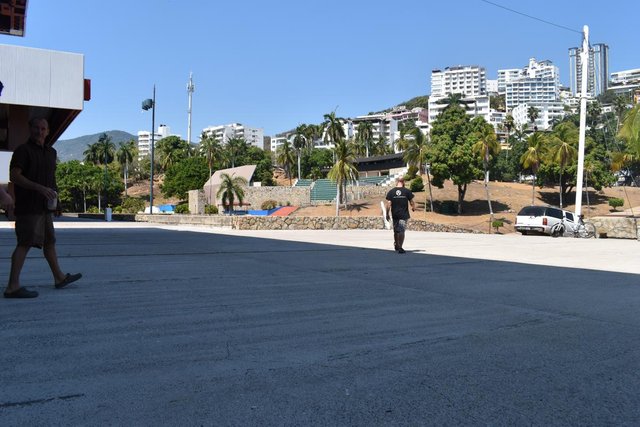 There's @kennyskitchen, working hard as he was known to do literally the entire time. He was a powerhouse this year, an essential part of the fork.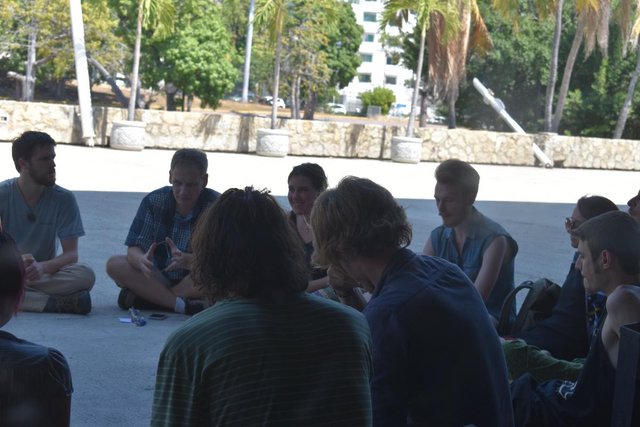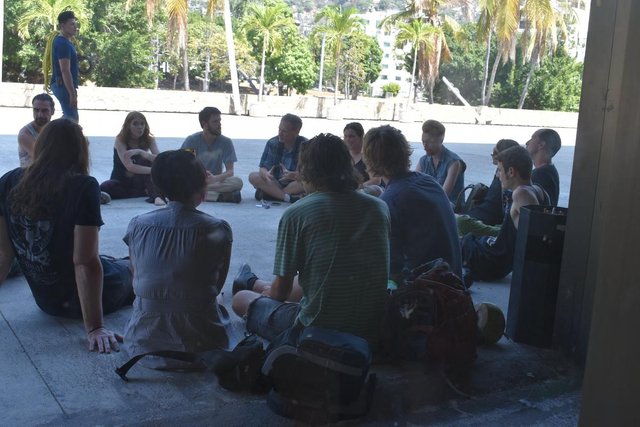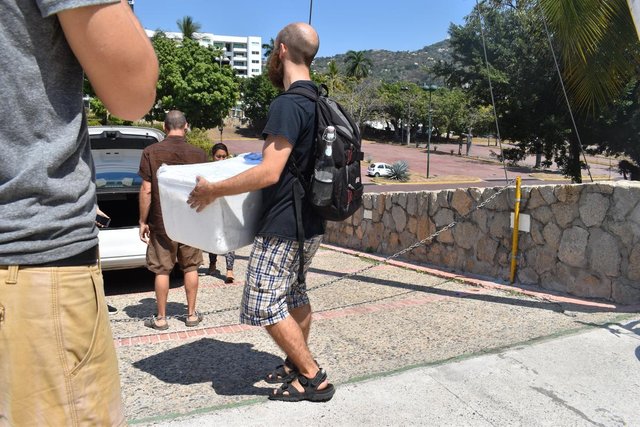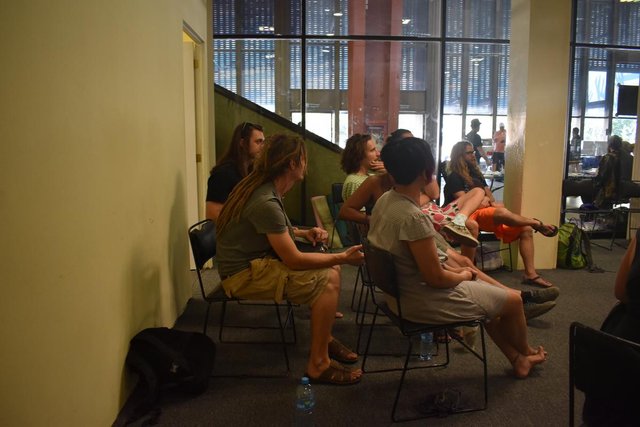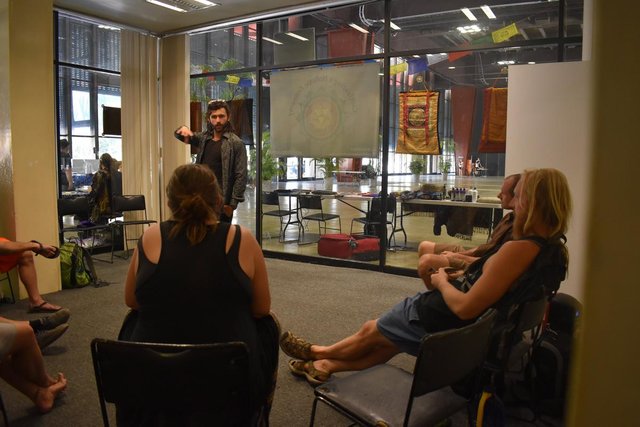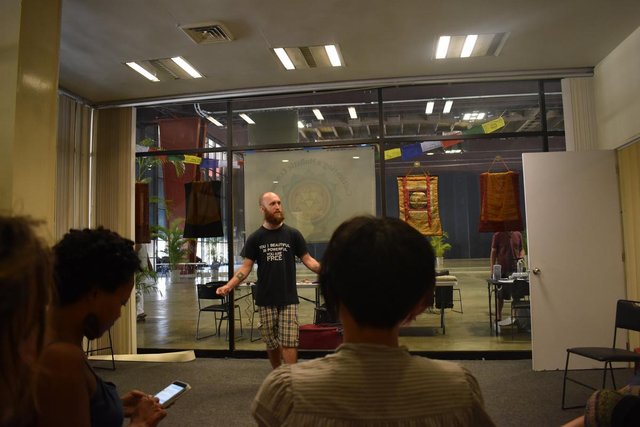 The most popular scheduled event the first day was definitely the workshop Kenny did that involved eye gazing. He did a great job making people comfortable, even though I still was slightly too uncomfortable to get involved myself. Overall the events with the most draw were not the ones that were talks or presentations, they were the interactive ones and often time weren't on the calendar until the last moment.
Stay tuned for more photos and thoughts. We've got a lot to share about this thing.

Did you enjoy this post? Check out the links below for more like this one!
Anarchaforko Anarchapulco Fork Update: Awesome Fork Scuba Diving Trip Part 1
Anarchaforko Anarchapulco Forks: Thank You Forkers! It Forking Worked! Details Inside
Anarchaforko Anarchapulco Fork Update: Pre-Fork Photo Shoot and Thoughts

In case you missed them, some of my recent posts:
Acapulco Sunsets: Winding Down with Pretty Colors
Vote for Smartcash To Be Added to Binance! Check inside for more details!
Acapulco Nights: Beautiful Lights and Long Days

Hi there, if you're new to my blog here on Steemit check out this for more information on who we are and how we got here.
If you found this valuable don't forget to upvote, resteem or comment on this post!
Thanks for following and supporting us, until next time!