This is a new high for activities according to actifit.
Work started off by unloading 21 pallets of lime.
Actifit gave me a bit over 4000 by the time it was unloaded.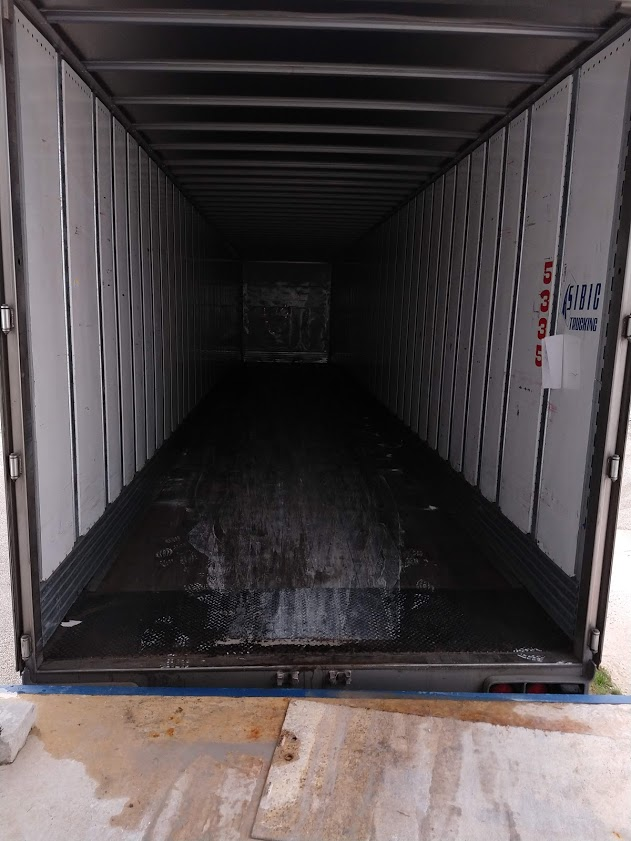 Here's what pallets of lime look like.
They are 50 pound bags.
Yes, that is a battery powered pallet jack. This is the first time using it. We used to use a manual one and about 4 guys working together. :D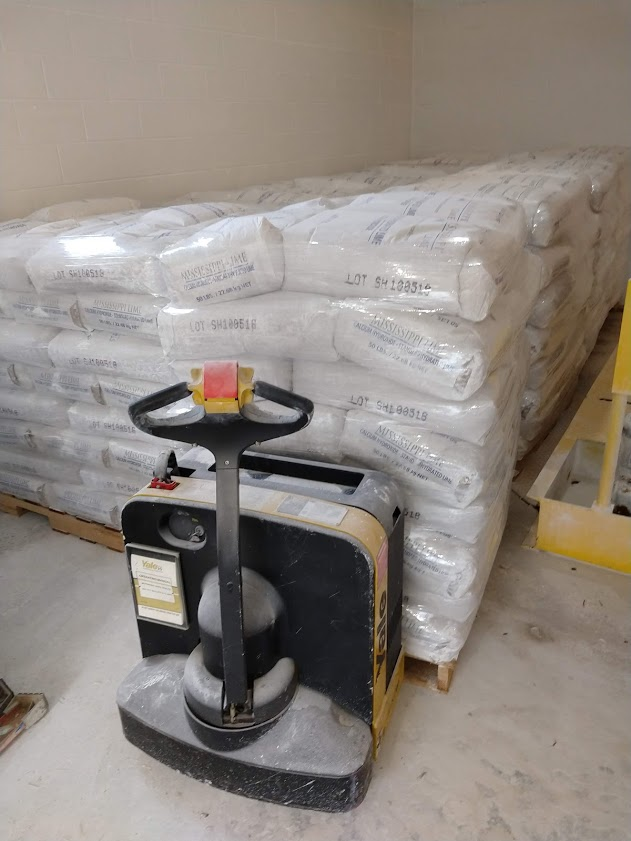 I only used 8 bags today. I load these from a pallet, onto Big Jim which raised it up, then move the bags one at a time to cut open and dump into the lime feeder.
I also changed out a 150# chlorine cylinder. You roll these and lift just a bit onto the scale.
My other situation at work is our lagoons have flooded from all the rain.
Rather than pump, I pulled the gate on the right middle of this structure. That ended up being quite the workout. I ended up having to get a chain and a long pipe to use as a lever. It did finally come out.
We are pumping 750gpm + whatever flows through this new opening trying to get the level down. The collection system is a series of pipes and manholes and pipes from the houses. We are so full the people living at the lower end of town might start having trouble if we can't quickly get it lowered before the new rain which is forecast Friday.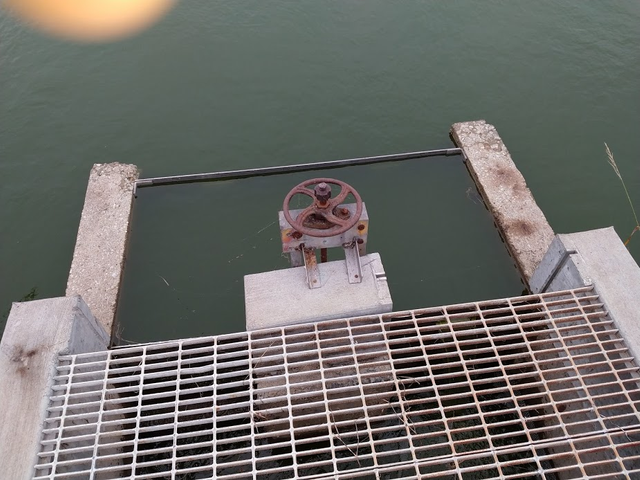 The good news is that the neighboring town that purchases water from us located a pretty big leak in their line between here and there. That is why I've been having to work so many hours. With them shut off, I was able to leave after 8 hours. Yay! I unloaded the new mower. Mowed a bit with it. Came in and ate then took a nap. Woke up for a bit when the wife came home. Took another nap. haha Now I'm up just long enough to make a post and then head to bed. woohoo!
I should catch up on my sleep by morning.

Check out the easiest 14.3 Steem I ever made!

|

| Meaning you can't
waste your vote
|
| - | - |

|
|

The KEY to Life!
|
| - | - | - | - |


12319

Daily Activity, Gardening, House Chores, Moving Around Office, Walking