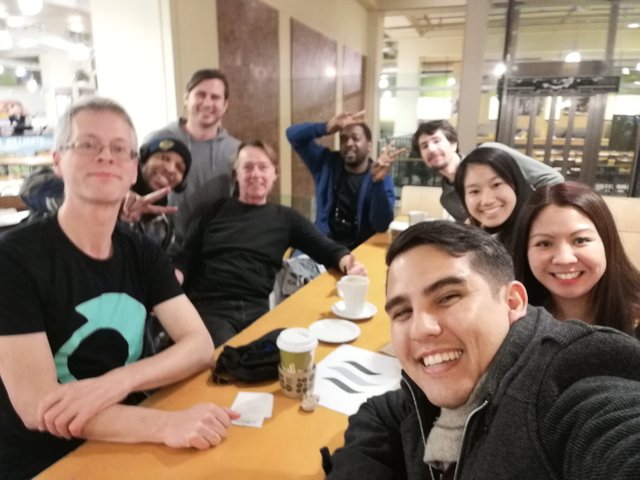 Today was @redrica's organised London meet up at Whole Food Market near High Street Kensington tube station. I have been to a few meet ups before, but all of them have been in Thailand (5 in Bangkok and 1 in Chiang Mai). This was my first Steemian meet up to integrate myself into the London Steem community. It was very interesting to see how meet ups wherever you are in the world seem to gel despite everyone coming from different backgrounds and have different interests too! There's always the common theme of Steem and its complexity that will keep you engaged in conversations with new found friends.
Today's meet up was attended by at least ten Steemians at one point, but I was only at the event for two hours and apparently more were coming after work. I got to speak with @steevc, @redrica (but not enough), @dougalporteous and @Zoltarian. I had brief words with @mrprofessor just before I left, but I'm sure we will catch up in the next meet up and see how life is progressing in the UK. Sadly, I didn't get to speak to @adetorrent, @susanlo, @ultravioletmag (as she left as soon as I arrived) and @colossus39 (as he arrived as I was leaving). However, I'm sure I'll see them again, if not, surely on the Steem blockchain 😊
Thanks to @redrica for organising the meet up and hopefully everyone enjoyed the event! Looking forward to seeing content on your new channel with Sarah Louise! Exciting times for 2019!
No runs or jogs today, the step count was done purely by walking to and from the tube station in London. Back to running 5ks tomorrow after a rest day.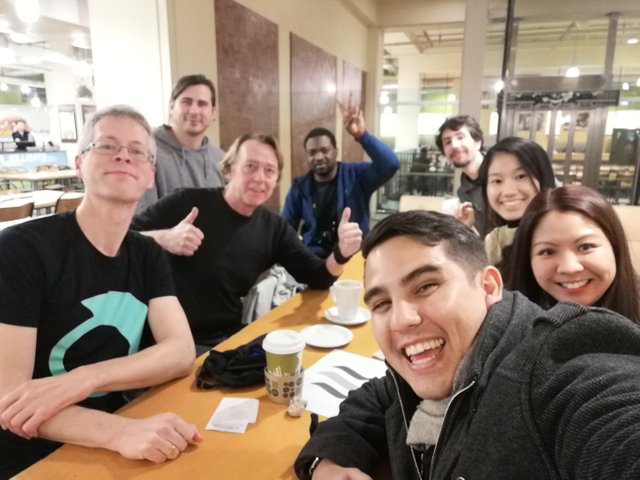 7035