As I recover from flu, I resisted from doing too much chores. In the morning was some laundry and breakfast preparation plus a little bit of sweeping.

Then, what better thing to do when you can't move around much? Take a guess :D

I missed #needleworkmonday this week which was a bummer but today I managed to practise my continental style knitting (which I wrote about earlier) with one of the knitting patterns from https://theghanaproject.wordpress.com/about/ and I chose the 'Very Simple Pattern' which the author made up herself.

The pattern asked to cast on even number of stitches with knit 1, purl 1, knit 1, purl 1 all the way in the first and second rows. Then on the third row, it was knitting all the way across the stitches before finishing off the fourth row with purling across the stitches. Then, we repeat these 4 rows. I casted on 60 stitches and I worked the pattern.

My first try was with continental style: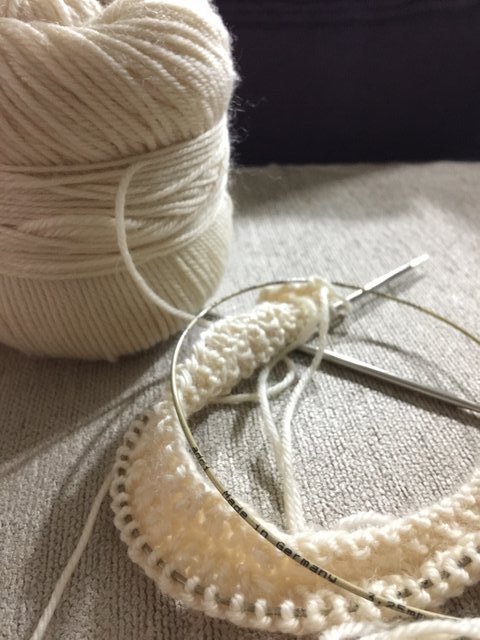 I am still not used to it although I love how little movement it takes to work the stitches, especially when we need to work on the 1 knit and 1 purl stitches. My challenge is the yarn tension that I keep losing grip of. The fingers still feel awkward too. This resulted in rather loose stitches and I think I missed calculated some stitches too.
I decided to unravel the piece and start all over using the English style which I am used to. True enough, I do notice that the fingers move quite a lot more but I was able to control the tension much better. The stitches looked better and neater too.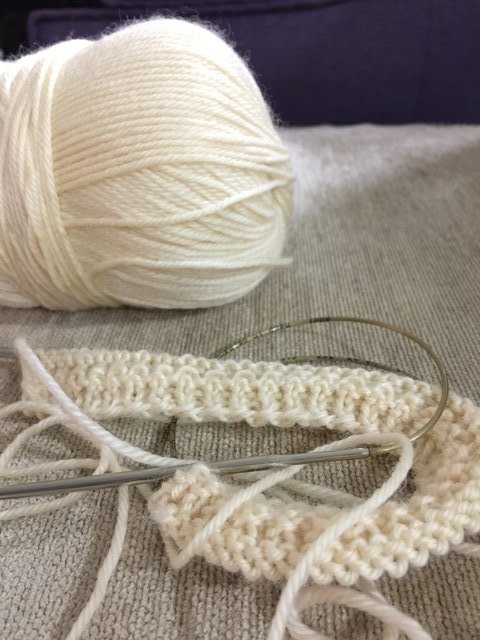 I'll just keep practising so that I can control the yarn tension better with the continental style knitting.
Happy Wednesday!
All photos were taken using my faithful iPhone 6.
---
This is my entry to @freedomshift's Weekly Contest - "What does TODAY Mean to YOU?" - Win 🏅 Steem Basic Income 💵 (SBI) or incinboost shares, and more ... #ccc 2.20. Come and join me in the #ccc fun!
---

---
This is an Invitation to join #ccc for Guaranteed 👍 Daily Income 💵 and Payout 💸 for Newbies (2.0) 🐟 🐜 🐛 in #ccc 👣 and Follow 👣 the Honor Code 🏅 - the Creed (Conditions and Limits Inside)
AND
the latest update <<< please click to read.


6268

Daily Activity,House Chores