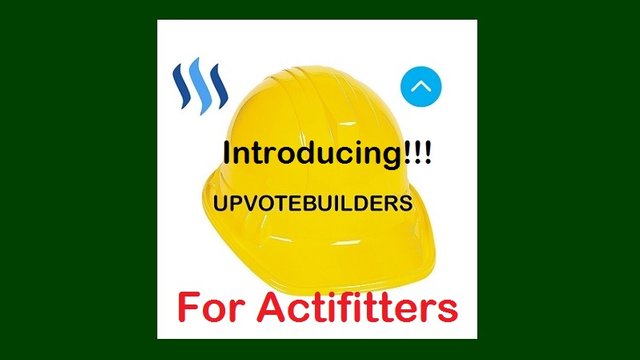 Hey Actifitters and Steemians,
Hope you're all having a great start to the weekend, I know I am, TGIF. Lol. Ok, my day started with an early morning walk, the air was very fresh and you could perceive the fragrance of flowers, this was due to the fact that there was heavy rain last night which must have washed away the dust from the roads and plants.
Work was the usual and not really anything new to report in that aspect. I came back early because my wife informed me that there was only one container of soup in the freezer and since tomorrow is Saturday it was better we went to the early morning market and cook 2 big different types of soups that we'll pack into the fridge. City life, everybody is so busy no one has the time or energy to go to the market daily and cook fresh food daily. We needed 3 vegetable; Waterleaf, Pumpkin Leaf (known locally as Ugu) and Bitterleaf (we will be buying this one because after the last harvest it has not grown to give us the quantity we need if we harvest it again) and they are all of them in our compound.
Harvesting the vegetables is not an easy thing, for the waterleaf you have to cut them in such a way that you leave studs and some of the seeds where you harvest them so that the ones left will regenerate and continue growing while the seeds germinate and bring forth more veggies. Waterleaf is one useful plant that grows like grasses, they don't need so much effort to manage.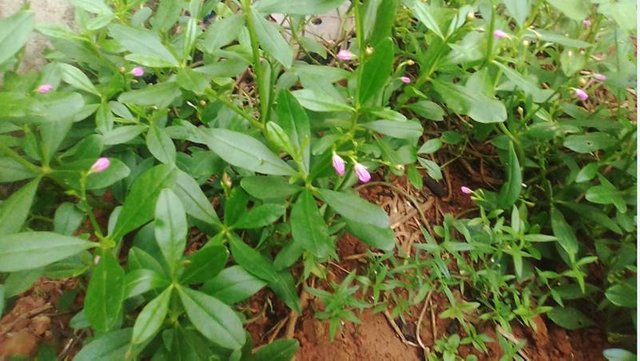 Waterleaf plant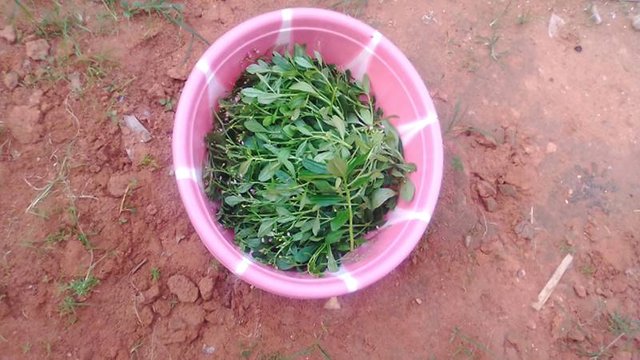 Harvested waterleaf
Pumpkin leave (Ugu) has a lot of variety of it, so what you have in your country might not look exactly as the one shown hear but they all have similar features and it is the tacky to harvest. It is a crawling plant and it has this sting like feature it uses to grab onto other plants and objects. You try not to cut the mother branch because that gives life to many other branches, for Ugu, you cut the extended branches.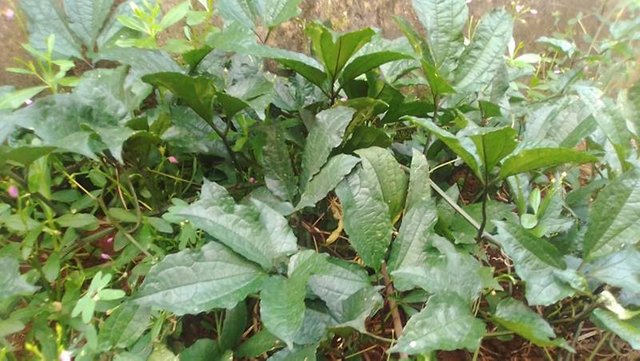 Pumpkin leaf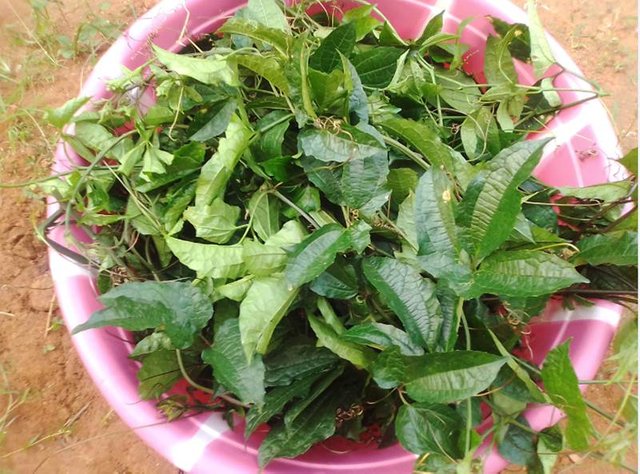 Harvested pumpkin leaf
You might be wondering why we harvested them today, well that is because we are going to the early morning market and once we come back it's going to be cooking, cooking and more cooking.
It was almost dark by the time we were done so I went to have a shower and then lay on the couch watching the news while waiting for dinner. My back is giving me signs that I'm putting it under a lot of pressure. That was it guys.
JOIN THE CONTEST
If you are a member of @upvotebuilders, please read yesterday's post, a contest is going on and you can win double upvotes daily if you post more than once a day. Of course it is for members only, and you can join our membership by delegating the amount of SP you want based on the membership level you want to belong to. After joining you can take part in the contest. Everyone that participate will win something, so don't delay, go ahead and join the contest. You can find the link to the contest below:
https://steemit.com/steem/@upvotebuilders/upvotebuilders-news-24
My song today is another oldie but I love it. It was a 1990s song but still has its relevance till today. It is a song of encouragement to people around us, let's encourage ourselves on Actifit, try as much as you can to pop in on peoples post, give them a thumbs up and drop some encouraging words for them, you don't know how much that does to make them want to send in another report the next day. I hope you dig it.
The Pretenders - I'll Stand By You
Thanks for reading my post and watching the video, like I always say, upvote it if you liked it I'll truly appreciate that. Keep your comments coming and follow me if you have not already done that. Again, thanks a lot for your support to me always.

Join @Upvotebuilders As Half The Early Bird Gift Is Still Available
If you are using the @actifit Dapp that means you post daily because you are expect to post your daily report count. Wouldn't you like to earn more rewards via the upvotes you receive? Here is introducing @upvotebuilders!!! You can join any membership level you want based on your delegation to the community pool. You can check out the introductory post by clicking on the link below:
Join Partiko And Earn Free Points
I'm using Partiko to make friends and have fun on the Steem blockchain while also earning points which can be exchanged for upvotes. You should as well! Here's my invite link:
https://partiko.app/referral/ketcom
You will get 3000 Partiko Points for sign up bonus, and you can exchange them into Steem token!
You Need To Join Qurator
Are you a good high quality and original content writer? Then you really need to join Qurator, they have a lot of benefits that will help build your account, improve your writing skills, increase your understanding of the project and they have a lot of weekly competition going on. There are also many opportunities to earn more once you become a member of the community. You can check out my post about how to be a member and other ways of taking advantage of what the project has to offer here.
Join Actifit
Actifit: An innovative dapp that rewards your everyday activity! Why not click here (my affiliate link) and join today so that you start earning (AFIT) tokens and STEEM rewards via upvotes on your Steem posts. Please join using my referral link below:
https://actifit.io/signup?referrer=ketcom


10538

Daily Activity, Gardening, House Chores, Moving Around Office, Walking